WICKER PARK — Named for a famous art district in Miami, Wynwood will warm up Wicker Park this fall with neon pink booths, tiki drinks and weekly drag shows.
Samantha Lukaszewski opened Wynwood, 1560 N. Milwaukee Ave., earlier this month inside the old home of High Noon Saloon.
The West Lawn native has long admired Miami for its vibrant and inclusive arts scene. The city's Wynwood Walls is an outdoor museum showcasing large-scale works by some of the world's best-known street artists.
"That's kind of where Wicker Park lies, too," she said. "What better way [to celebrate] that than graffiti and glam?"
Lukaszewski opened Wynwood after a 15-year career in the city's food and beverage industry, during which she bartended at spots across River North, managed sales and events for Social Twenty Five and worked for Diageo as a liquor sales rep.
When High Noon Saloon closed earlier this year, Lukaszewski saw potential for her "Miami glam" idea inside the 5,000-square-foot spot.
Wall by wall, Lukaszewski is hiring local artists to decorate Wynwood. Fidel Rodriguez of Artspace 8 has already painted the entire right-side wall in the style of Wynwood graffiti.
Lukaszewski lived in Wicker Park from 2010-2018, so she said she is very familiar with the neighborhood's history and culture.
She hopes neighbors will come to view Wynwood as a fun hangout spot where everyone feels welcome.
"It's my first baby," she said. "Being from Chicago, and being in the hospitality industry, I'm going to make this place for them."
Despite a prominently placed sign that says, "F— social media, I'm dope in real life," Lukaszewski admits the bar's trendy menu is very "Instagrammable."
Look no further than the pumpkin spice-flavored "Spice O' Life" slushy or the "Basic Brunch" offering, which includes a bucket of White Claws, avocado toast and egg whites.
That said, the bar is still a "Chicago bar," Lukaszewski said.
Next to the menu's White Claws, customers will find the "Chicago Handshake," an Old Style and a shot of Malort.
Vegans have options, too. Cocktails normally made with egg whites will instead be infused with shaken aquafaba. Tiki drinks, "zero-proof" mocktails and an array of draft cocktails round out the beverage menu.
"We just want to be for everybody," she said. "When it's negative 40 outside, you can feel like you're on vacation."
Next month, Lukaszewski will launch two weekly events.
On Monday nights beginning Nov. 18, the bar will transform into a venue for drag shows. Sunday karaoke nights begin Nov. 24.
Wynwood's hours of operation are 4 p.m.-2 a.m. Tuesday-Friday, 11 a.m.-3 a.m. Saturdays and 11 a.m.-2 p.m. Sundays.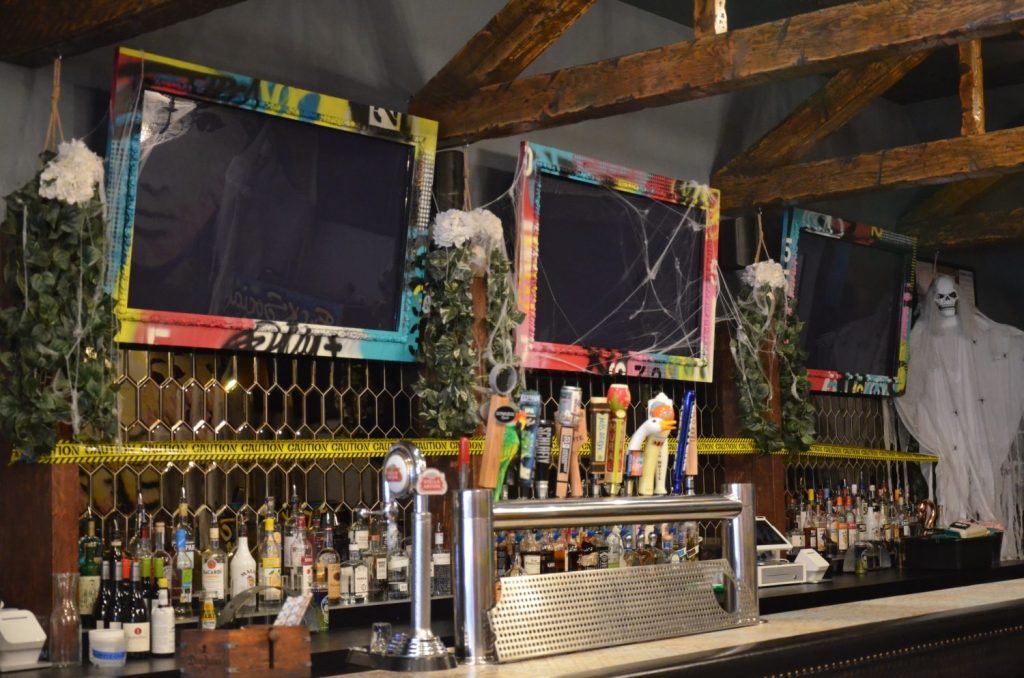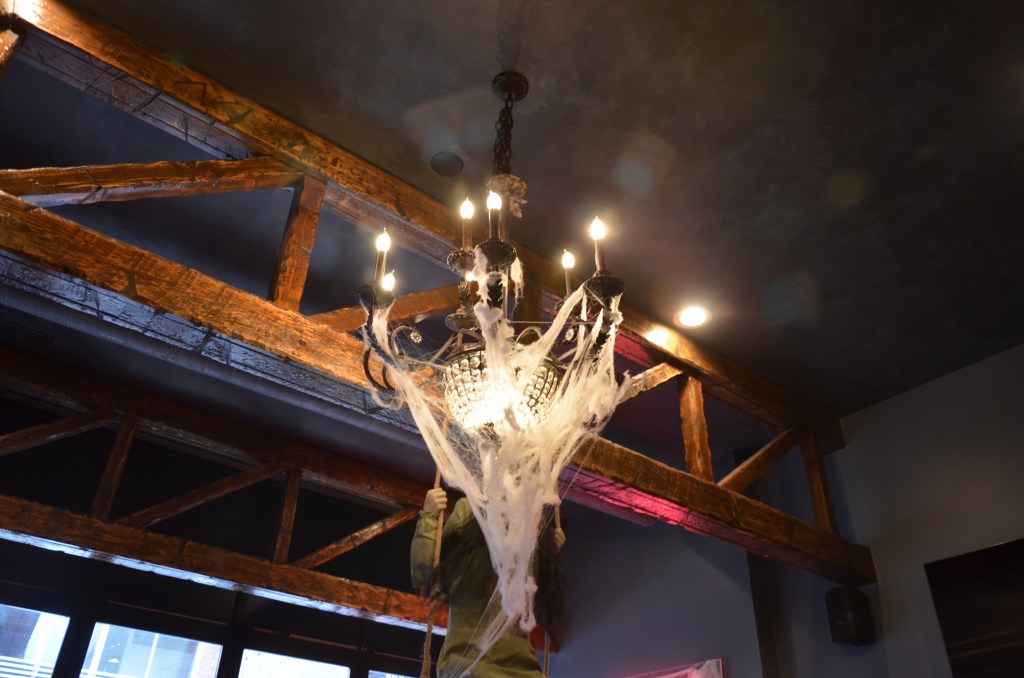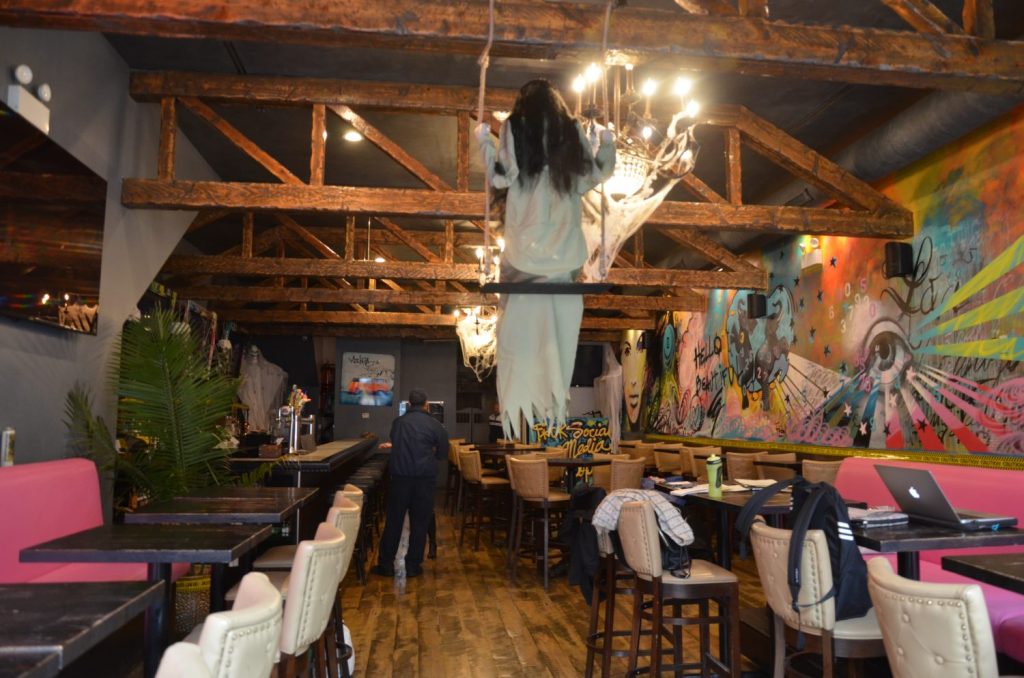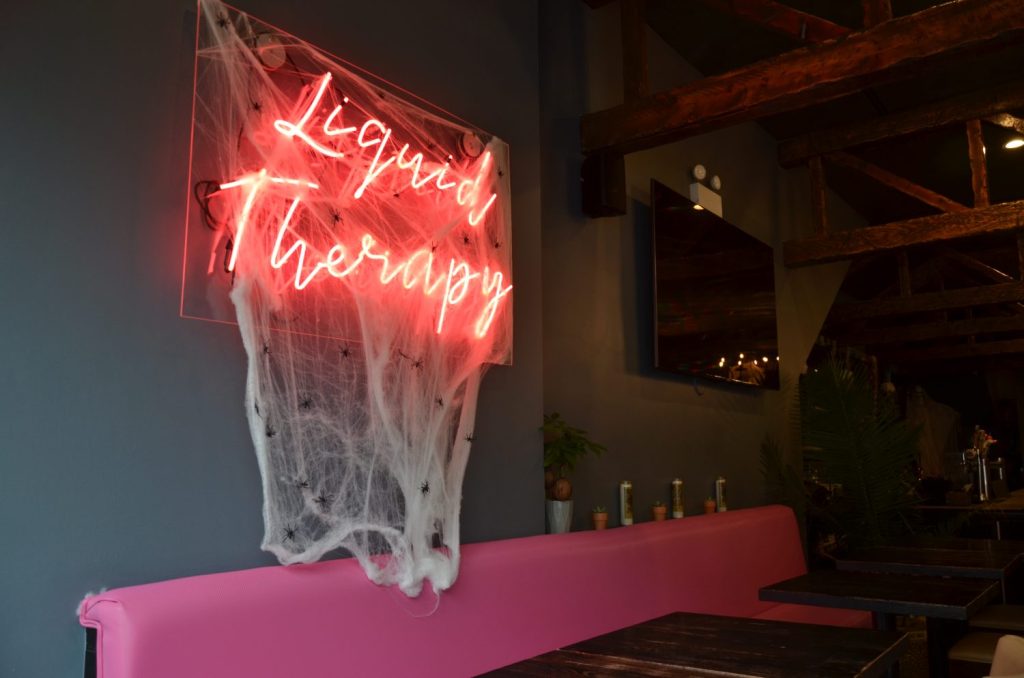 Do stories like this matter to you? Subscribe to Block Club Chicago. Every dime we make funds reporting from Chicago's neighborhoods.