WRIGLEYVILLE — A new funk-fueled arts fest hits the Cubby Bear this weekend, just as the longtime Wrigleyville venue is looking to attract new audiences — particularly in the off-season.
Git Lit Productions, a new entertainment company formed by two friends with a shared passion for the arts, will showcase the work of 50 visual artists backed by performances by some top funk bands and DJs during Git Lit Gets Funky! at 8 p.m. Saturday at Cubby Bear, 1059 W. Addison St. 
"It's an honor just to be able to do something there," Git Lit co-founder Kenny Johnson said of the legendary, decades-old Cubs bar, which has hosted the likes of Johnny Cash, the Violent Femmes and the Foo Fighters over the years. "We have really lofty goals, and getting to the Cubby Bear is a big step for us."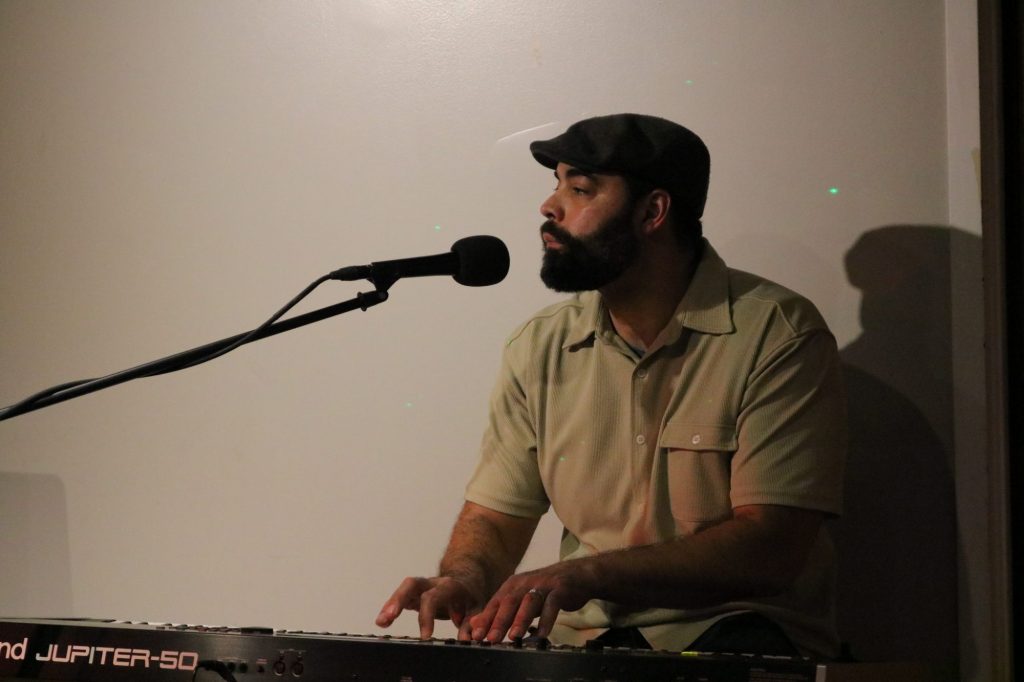 For the Cubby Bear, it's a chance to "stretch our limits into other areas like visual art and other types of expression," said Dustin Sergenian. Now three months into his role as general manager, Sergenian said he's excited to expand what the Cubby Bear has to offer, particularly with the rapid changes going on at Clark and Addison. 
"We have to adapt with the neighborhood and the movement that's happening now," Sergenian said. "This area is not just about the Cubs season, and we want to open up our entertainment to get more people into Wrigleyville."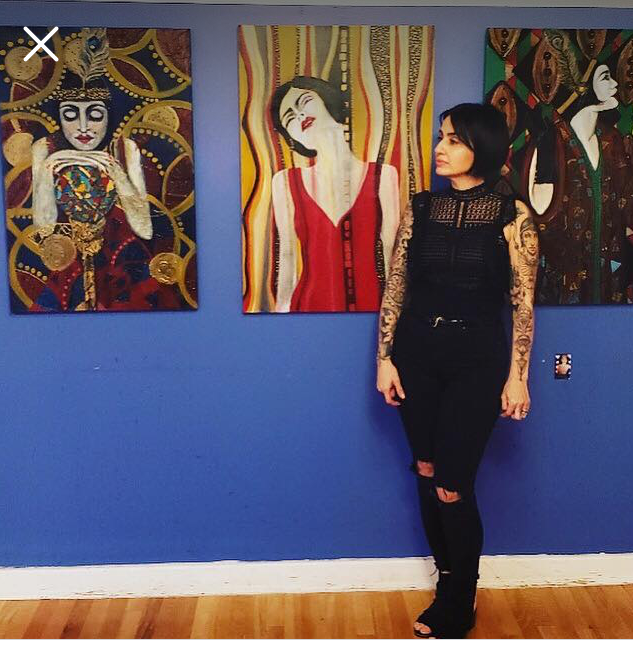 The funk fest will be Git Lit's second event since it launched at the start of 2019; its first was a blues fest in Evanston in March. Johnson and fellow co-founder Keith Brown believe their combination of music and visual arts will strike a chord with fellow art lovers in the city, while also supporting working artists, Johnson said. 
"A lot of art exhibits will charge artists to hang their stuff on the wall or take commission, and we're not in it for that," Johnson said. "We want to make a profit, but we started with the model of being artists for artists."
The pair first became friends over 20 years ago as architects in Evanston, and over time, Brown, who uses the pseudonym Takako Konishi, started to focus more on painting and collage art, while Johnson fine-tuned his musical skills.
"Keith was getting his artwork in exhibits, and I was doing shows, and we said we should get serious about combining our interests," Johnson said. "We wanted to create a format for artists and musicians."
Among the acts Johnson is most excited to showcase are exotic funk band Tamarie T. and the Elektra Kumpany. Frontman Tamarie T. "is a total throwback to classic entertainment you just don't see as often," Johnson said. DJ Corey Bless, and Goose Wayne and the Kozmik Rebel Alliance will also perform, offering a mix of reggae, Caribbean and punk funk.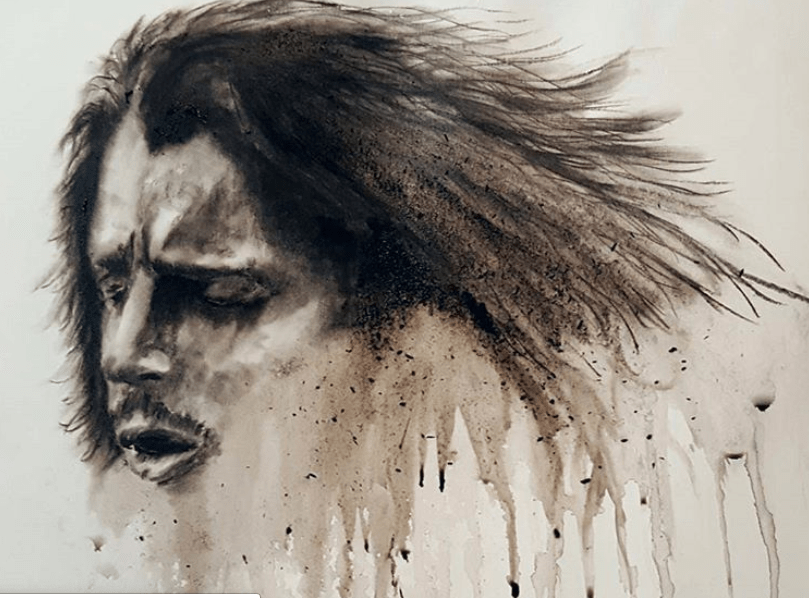 Visual artists with work on display include Jason Watts, whose stylized paintings celebrate Chicago icons; surrealist portrait artist Jenn Weiskopf; and painter Tim Brandt, who uses art to cope with Parkinson's Disease.
Tickets for the Git Lit fest are $15. For more information, visit gitlitsubmit.com.