LOGAN SQUARE — The conversion of the Episcopal Church of the Advent into nine luxury apartments is an example of historic preservation done right.
That's according to the city's Landmark Commission.
The project at 2900 W. Logan Blvd. earned the commission's "excellence in preservation" award this year along with nine other projects throughout the city.
JAB Real Estate, the developer behind the project, kept the 1906-era building intact and carved out nine luxury apartments inside.
The developer incorporated many of the church's original details, like its giant stained glass windows and high-lofted timber ceilings, into the final design. Interior photos posted to the real estate website Zillow show ornate slabs of stone being used in the kitchen and living rooms. The apartments are renting for $2,200–$4,000 per month.
"This adaptive reuse project showcases how a religious building can be discerningly reused while retaining much of its integrity," the commission wrote.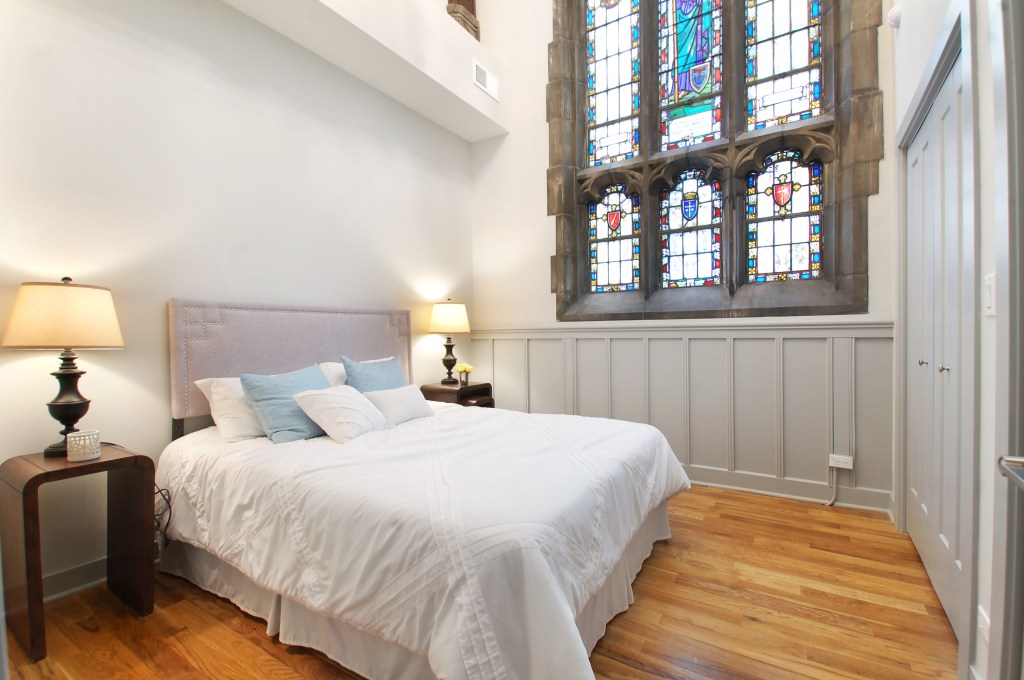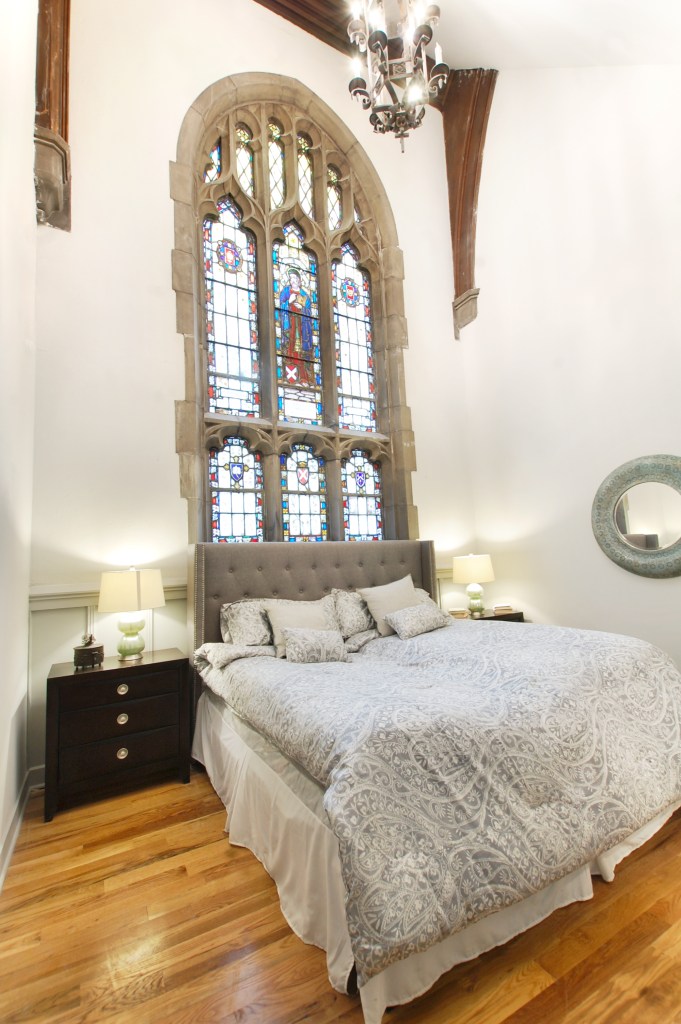 The church, one of Logan Square's oldest, closed in 2016 after it lost Nuestra Señora de las Américas, the oldest Latino congregation in the Episcopal Diocese of Chicago, which covered half the bills.
The Episcopal Church of the Advent was founded in 1901 at Temple Hall, 430 W. Fullerton Ave. In 1906, church leaders bought the Logan Boulevard site, and the choirmaster at the time, architect Elmer C. Jensen, designed the building that stands today.
Jensen worked for the architectural firm Jensen and Halsted, known for designing and engineering the first skyscraper in 1884.
Not everyone supported converting Jensen's church into an apartment complex. Todd Van Alstyne, the former warden of the church, told DNAinfo in 2017 that he didn't think luxury housing was a suitable replacement.
"You can keep the neighborhood architecture while at the same time pushing the actual neighbors out. That's why we're concerned. If there's nine luxury [units], that's going to raise everybody's taxes and push out longstanding neighbors," Van Alstyne said.
A full list of the "excellence in preservation" award winners is below:
The city's Commission's Permit Review Committee selected the winners from a pool of dozens of projects. All of the projects had to either have been designated Chicago landmarks or part of landmark districts to be eligible.
In 2018, the city expanded the Logan Square Boulevards landmark district to include the church, which paved the way for the adaptive reuse project. The Logan Square Boulevards district was designated a Chicago landmark in 2005.
Do stories like this matter to you? Subscribe to Block Club Chicago. Every dime we make funds reporting from Chicago's neighborhoods.