UPTOWN — There is a new closet at Truman College, and it is helping refugee students, immigrants and English learners.
The program, called OneTRU Clothing Closet, offers Truman students the opportunity to take up to five items of clothing per week for free. There is no income requirement or threshold for students to meet; any student who needs clothing items is welcome.
The entire closet is stocked with items donated by Truman staff members. Although the program took some time to get up and running, at one point the closet stopped accepting donations due to having too many items.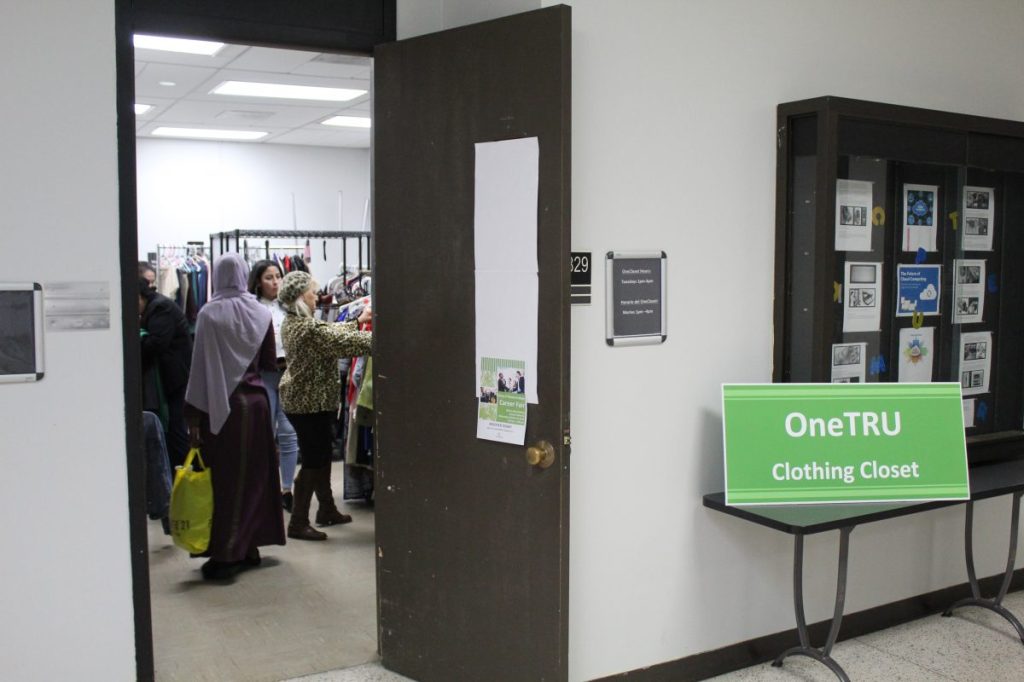 Meredith Gallo-Murphy, director of Career Planning and Placement, is the brains behind OneTRU Closet. She has been at Truman for 12 years, has a background in social services and used to run the college's food pantry.

When the food pantry was taken over by The Greater Chicago Food Depository, Gallo-Murphy looked for other places where students could use a helping hand.
"I started thinking, what more could we do for our students," she said.
She initially had help getting the program off the ground from Chicago high school students participating in the "One Summer Chicago" internship program. The work was slow-going at first, but Gallo-Murphy said she wanted the closet to be organized and feel like a store.
She said she took time to carefully curate the closet, only including items in excellent condition.
The closet has been up and running for just over a month now, and Gallo-Murphy said the program is really starting to take off. On Tuesday afternoon, dozens of students came by to get items for both professional and casual wear.
Gallo-Murphy said the program has really helped out students in the adult-education program, many of whom are refugees learning English as their second language.
Mustafa Albayati is an ESL student at Truman College from Iraq. He has been in Chicago for four years, and on Tuesday he stopped by to check out the closet.
"I really love learning at Truman," he said. "Chicago is a great place to learn."
Albayati ended up taking a Looney Tunes themed tie during his trip to the closet. He said it was his first trip, but he would definitely be back.
Although Gallo-Murphy started the closet program, Truman student Fereshteh helps run the closet. (Due to privacy concerns, Fereshteh asked that her last name not be used in this story).
Fereshteh is studying to be a civil engineer and hopes to transfer to the Univesity of Illinois at Chicago. She said her motivation for studying engineering is because women in Iran are not allowed to be civil engineers.
Fereschteh, whose English is near perfect, said she is able to use her unique position to help other refugees navigate Truman. One of the biggest struggles for refugees is being able to access the services available to them, she said.
"They need confidence, just like I did," she said. "So I try to help them as best I can. It's very rewarding."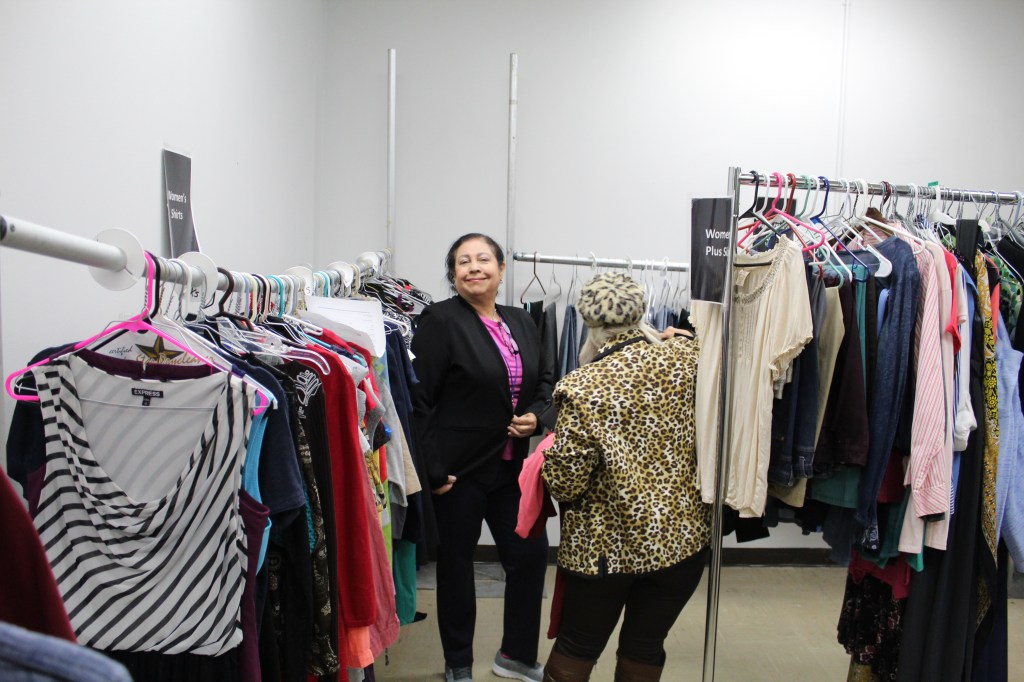 Gallo-Murphy said the most popular items so far have been dresses and men's button-up shirts. She even created a maternity section to fill the needs of student-parents.
But now that the colder months are rapidly approaching, she has turned her attention to winter jackets. She is removing the less popular shoe section to make room for cold weather clothing.
Gallo-Murphy said she is now accepting outside donations, but only for coats "in excellent condition." Those who are interested in donating a winter jacket can email mgallo-murphy@ccc.edu to set up a donation.
Gallo-Murphy said the closet is a good example of how Truman meets learners where they are in order to educate effectively. For now, the closet is here to stay, and every Tuesday students are welcome to stop by OneTRU Closet.
Do stories like this matter to you? Subscribe to Block Club Chicago. Every dime we make funds reporting from Chicago's neighborhoods.