LOGAN SQUARE — With new developments rising up all around Logan Square, a neighborhood group that gets a say in what gets approved is seeing both a surge in interest and conflict.
Logan Square Preservation, which elects officers and board members every two years, had less than 100 people cast ballots in 2017.
This year's election, held Thursday, drew 280 voters, including many newcomers upset with some of the new projects coming to the hot neighborhood.
The election followed months of contentious campaigning, including some that got nasty. In the end, several of the group's top leaders maintained their posts — including incumbent president Andrew Schneider. However, some board members got bounced.
It was the most contested race since the neighborhood group's founding in the early-to-mid 1980s. Two dozen neighbors ran for 11 board slots. All but one of the officer jobs were contested, which is rare for the nonprofit.
Many of the new candidates took issue with new development and the neighborhood's group handling of it. Projects like the all-affordable housing complex planned for the site next to the Logan Square Blue Line station and the massive luxury apartment complex planned for the Megamall site sparked heated debates ahead of the election.
"In the years since I became president, [Logan Square] became ground zero for development in Chicago. We're under an enormous amount of development pressure," Schneider said.
This election, "development in the neighborhood was a source of particular tension," he added.
In a flyer shared with Block Club, a group of new candidates dubbed "candidates for transparency" said, "We need to be unafraid to speak out about development that is not consistent with the mission of LSP."
Some of the new candidates appeared before city commissioners last week to publicly oppose the all-affordable housing complex project.
The "candidates for transparency" also called for greater financial transparency, pledging to make "financial reports and transactions more readily available" if elected.
In the months leading up to last week's election, the "candidates for transparency" clashed with the incumbents.
"This election had its fair share of barbs," Schneider said.
It was unusual for a volunteer-run group that plants trees and restores churches when it's not reviewing development proposals.
Chris Acuna, who ran for president against Schneider, said he received "nasty emails" at work during the campaign, but wouldn't get into details.
"I could tell people felt very strongly," Acuna said.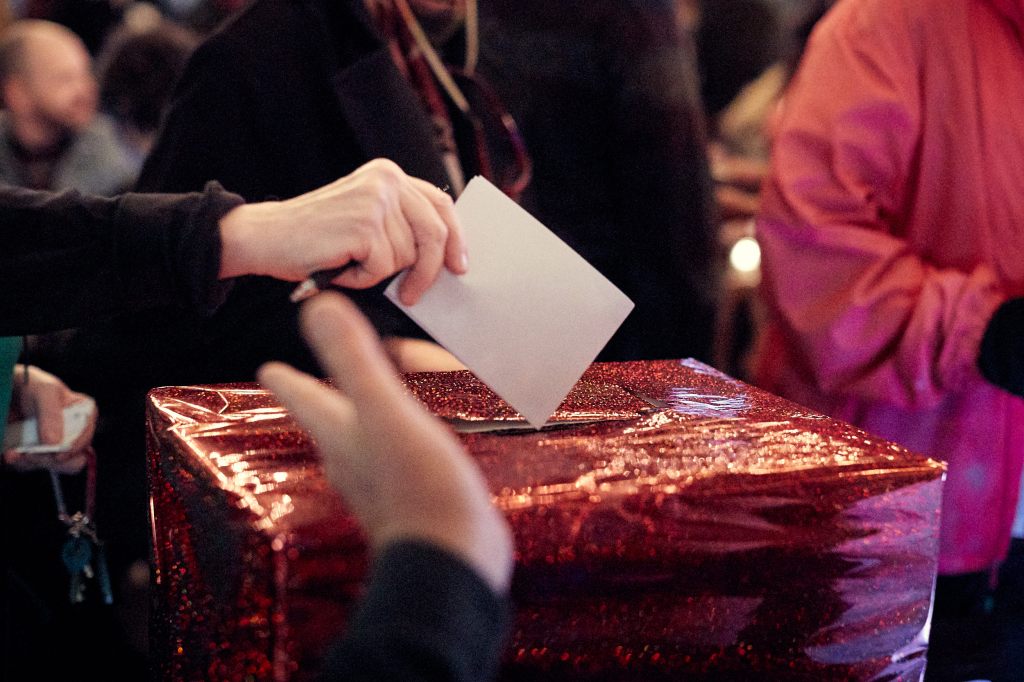 William Bennett, who has been with the neighborhood group for eight years, said this election, unlike the others he's been a part of, "really struck a nerve with people."
But Schneider, who has held the role of president for eight years, said he's confident "there's a path forward" for the group.
"I always wanted the organization to be a place where all voices are heard and none dominate," he said.
"The hope is the criticism we received will offer a path to make the organization better. That's how I'm taking it."
The huge voter turnout, Schneider said, is a sign of a "healthy" organization.
"It's a testament to how relevant and vital the group is," he said. "If Logan Square Preservation wasn't a group that people regarded as a group of substance that accomplishes things and is worthy of attention and support, we wouldn't have had the interest."
Logan Square Preservation's membership has increased in recent years. About five years ago, the neighborhood group had between 200-250 members. Today it has about 350 members, according to Schneider.
Along with Schneider, Jaime Szubart was elected vice president and incumbent Bruce Anderson was elected treasurer. Bennett, the group's secretary, ran unopposed.
According to Bennett, each of the officers won by a large margin but a few board seats were close.
Two people lost their board seats in the election. The new board of directors is as follows: Vicki Logan, Michelle Warner, Elizabeth Blasius, Betsy Elsaesser, Shana Liberman, John Parizek, Heidi Thornton, Ron Kaminecki, Steve Isakson, Josh Gartler and Kate Slattery.
Do stories like this matter to you? Subscribe to Block Club Chicago. Every dime we make funds reporting from Chicago's neighborhoods.