WOODLAWN — Mount Carmel alumni, some of whom haven't attended the all-male Catholic high school in more than 50 years, returned to their alma mater as it celebrated a near-total redesign Monday morning.
The completely donor-backed improvements at Mount Carmel, 6410 S. Dante Ave., have been ongoing for the last three years.
Monday's ceremony celebrated renovations to the final five classrooms in the main building, which was constructed in 1924.
With movable tables suitable for small group work, smart TVs and wraparound whiteboards, the upgrades reflect the school's evolving approach to education, said Tony DiFilippo, the school's vice president of marketing and strategy.
"It's all about, 'Get out of your seats, be competitive,'" DiFilippo said. "It's not the old way, where everyone needs to be quiet. We judge a classroom by the activity in the classroom, not everyone sitting with their hands folded the way it once was."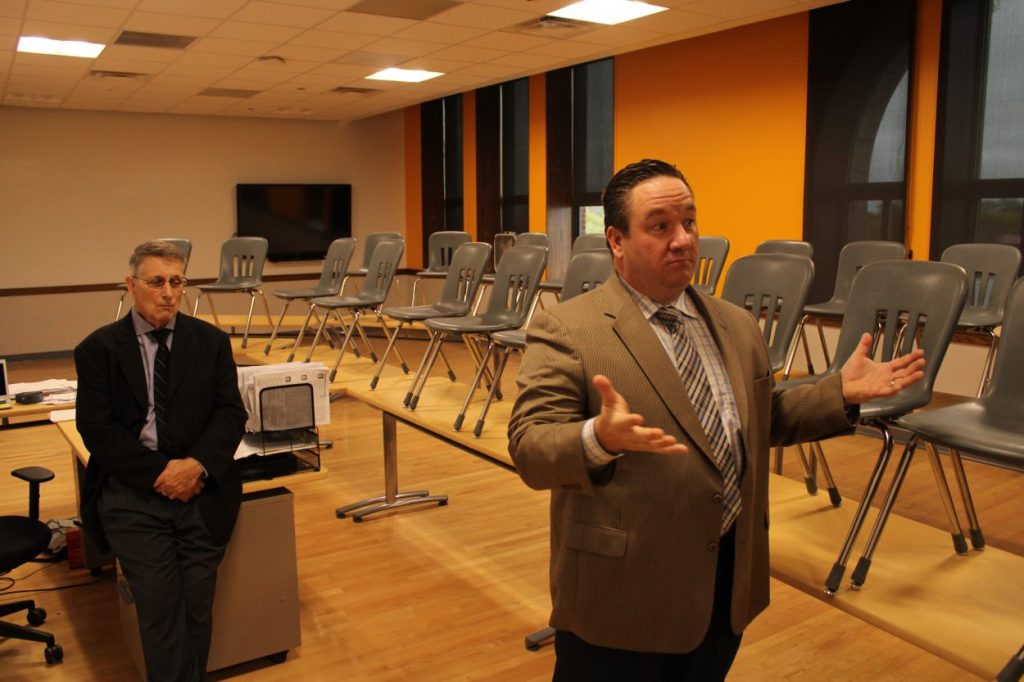 Each floor is color-coded, painted with shades like blue and yellow that encourage productivity, said school President Ned Hughes.
"The focus is on the male brain, collaboration and study," Hughes said. The improvements "will enable us to help each individual student be the best they can be."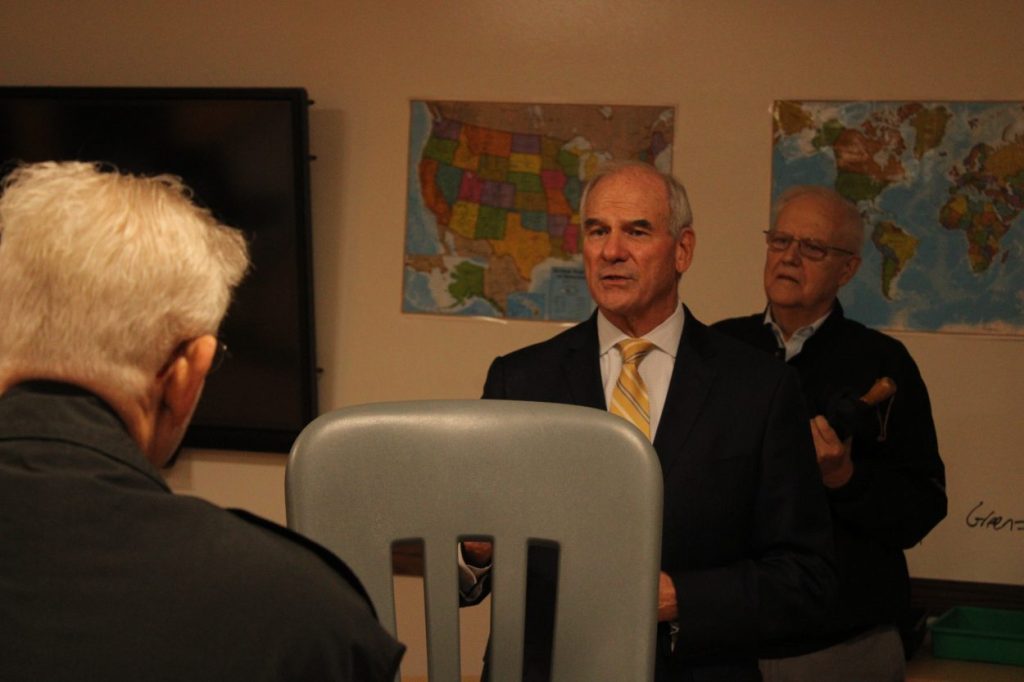 Numerous alumni, like Mark Duffy from the class of 1968, said the main hallway was brighter and more inviting than in the past. Vintage athletics pictures have been replaced with modern elements that better represent all aspects of the school, he said.
Duffy's grandmother Anne, who was assistant to the principal from 1950 to 1966, is included in a mural along the hall.
The hallway renovation "does a pretty good job of capturing both the past as well as the present" at the school, Duffy said.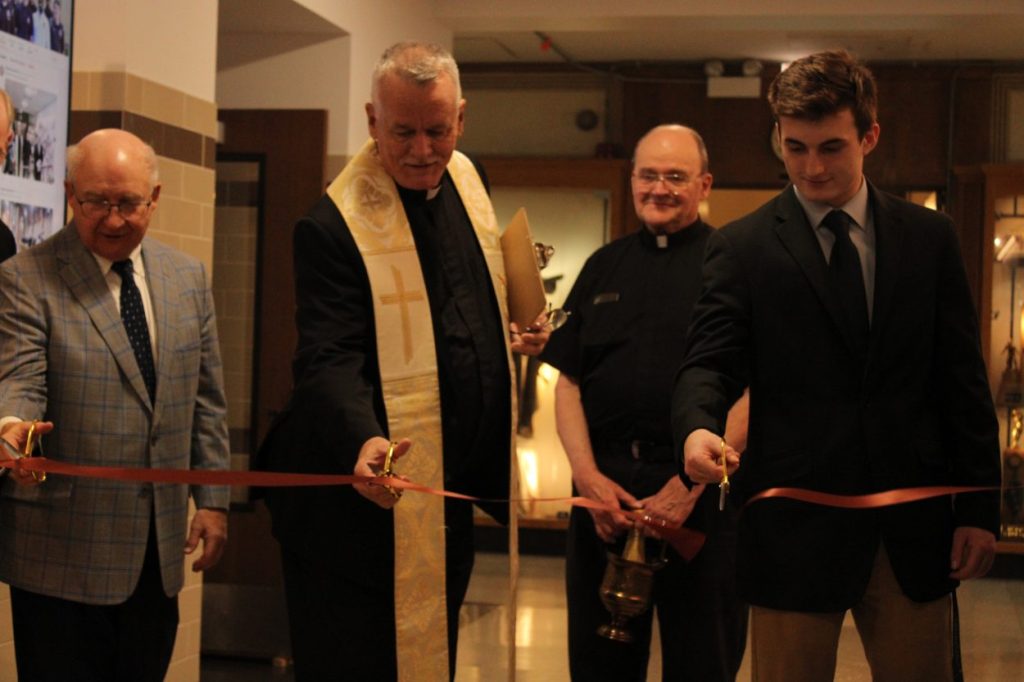 Alumni received a guided tour of the improvements from Hughes following the ceremony.
Current students appreciate the more modern look and tools that weren't available to past classes, said senior Ben Styka, student body president and lacrosse team captain.
Styka is also active in the school's media program, Caravan Media Group, which will benefit from technology improvements that have come along with the renovations.
"As a senior at Mount Carmel, I've really had the unique opportunity to see the full progression of our original building," Styka said, thanking the alumni for their donations. "I really hope that when I graduate, I will be in a similar position to give back to the future of Mount Carmel."
In August, the school's football team began playing at Barda-Dowling Stadium, named after two players who died during their senior years at Mount Carmel. This is the team's first season on campus after years at Gately Stadium, 810 E. 103rd St.
Styka and the rest of the lacrosse team have also used the field, which awaits one last set of permanent bleachers before its completion.
Do stories like this matter to you? Subscribe to Block Club Chicago. Every dime we make funds reporting from Chicago's neighborhoods.