HYDE PARK — Block Club Chicago is highlighting some of the buildings photographed and chronicled by architecture expert Lee Bey in his new book "Southern Exposure: The Overlooked Architecture of Chicago's South Side" (Northwestern University Press, $30). It is available here.
Today's focus is the D'Angelo Library, 1120 E. 60th St.
Bey writes:
On the southeast edge of the University of Chicago campus, the D'Angelo Law Library enjoys relatively meager architectural notoriety, given that it was designed by Eero Saarinen, one of the most celebrated architects of the twentieth century.

Built in 1959, just three years before the architect's curvy, glassy, Jet Age–sexy TWA Flight Center at New York's Kennedy Airport, the library is a showstopper, with its crisp, undulating curtain wall of bluish glass that reads like the folds of an accordion's bellows as it rises above a solid, Bedford limestone base. U.S. Supreme Court Justice Earl Warren was there when the building's cornerstone was laid. Then Vice President Richard M. Nixon attended the building's dedication. And Barack Obama, an adopted son of the South Side and future president, taught constitutional law there from 1992 to 2004.

D'Angelo Law Library is not in any danger. The university even restored the complex in the early 2000s. Still, the noteworthy building by an internationally known architect isn't a protected city landmark, nor is it listed on the National Register. And one can't help but notice this: a superlative 2016 PBS American Masters documentary Eero Saarinen: The Architect Who Saw the Future heavily featured the architect's collegiate designs, yet somehow managed to miss the law library entirely.
RELATED:
Lee Bey Chronicles South Side's Architectural Beauty In 'Southern Exposure' — Something Black Chicagoans Have Long Celebrated
Pride Cleaners In Chatham: 'As Flashy As A 1959 Cadillac — Tail Fins And All
Frank Lloyd Wright's West Pullman Foster House The Cheapest Wright Listing In America, Despite Its Beauty
Red Brick And Terra Cotta Tower On Pershing Road Is One Of South Side's Overlooked Beauties
GN Bank On King Drive, An Overlooked Bronzeville Building
St. Gabriel Catholic Church, An Overlooked South Side Masterpiece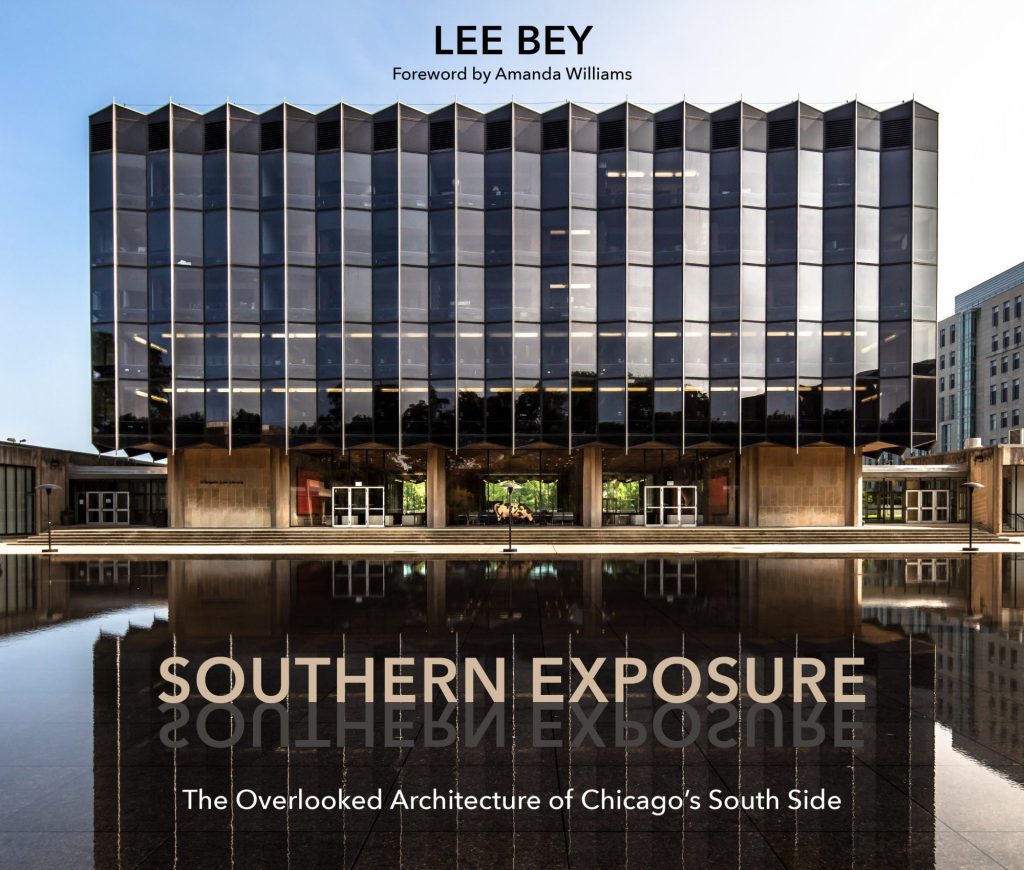 "Southern Exposure: The Overlooked Architecture of Chicago's South Side, " (Northwestern University Press, $30).