CHICAGO — Bridgeports residents said a man who terrorized their neighborhood for years by smearing feces and fruit on cars has been caught.
Ke Hu, 46, was arrested Tuesday afternoon in the 3100 block of South Halsted Street for "multiple crimes involving criminal damage/deface to property," police said.
Hu has been charged with a count of felony criminal damage, a count of misdemeanor criminal defacement of property and nine counts of criminal damage to property, police said.
Longtime Bridgeport resident Tom Wielgate, whose car was vandalized multiple times over the last few years, said he was contacted by the police last week to say the suspected vandal had been arrested. He and other residents who had made police reports were asked to come to the 9th District station.
Block Club first reported on the vandal in early June, when 21-year-old Tony Wu, of Bridgeport, said someone had been smearing feces on his and other cars for several months. One home had been targeted repeatedly, he said.
Days later, Wielgate said the vandal had actually been in the area for years, leaving fruit, spit and a mixture of oil and sand on cars.
Wielgate's car had been targeted about 15 times, and he was certain it was the same man who had smeared feces on cars. The vandalism confused residents, damaged vehicles and led to many a car wash, Wielgate said.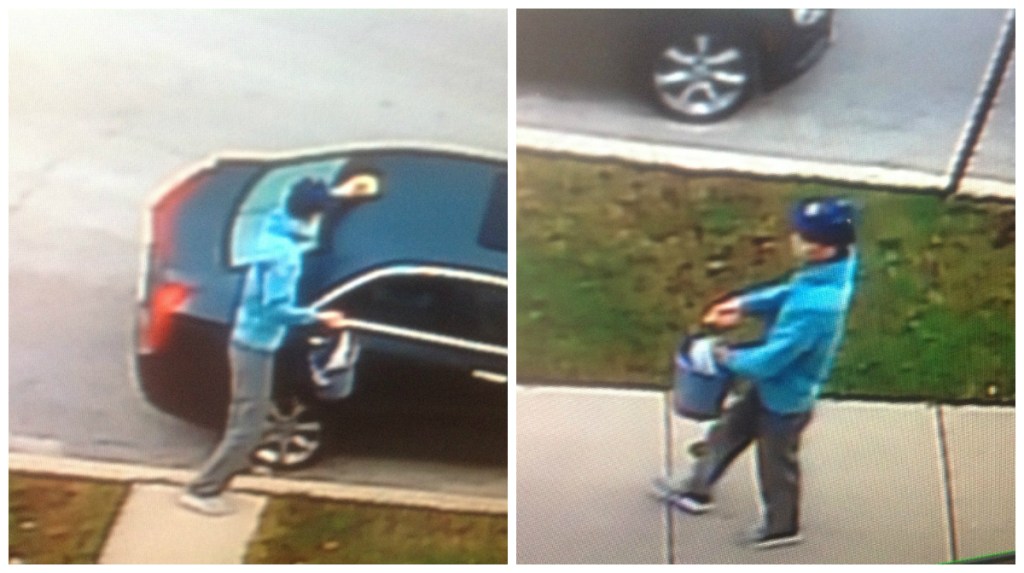 Wielgate and others set up video cameras and sometimes looked out in the mornings, when the vandal was known to strike. They caught the vandalism on video and noted that, while he sometimes might go months without doing anything, the vandal regularly went after the same cars.
A video of a vandal in Bridgeport:
Nobody ever actually saw the vandal in person, though, he said.
At the time, Wielgate said if he ever did spot the vandal he'd follow him home and contact the police.
"Hopefully one day, one day they're gonna catch him," Wielgate said. "Someone's gotta catch him sooner or later.
"This has gotta end some time. He's doing too much weird stuff."
Hu's bond was set at $10,000 and his next court date is Tuesday.
Do stories like this matter to you? Subscribe to Block Club Chicago. Every dime we make funds reporting from Chicago's neighborhoods.