AUSTIN — An $8 million project to expand the facilities used by a charter school in Austin is underway, allowing the school to bring in more students and offer classes through 8th grade by 2020.
Moving Everest Charter School at 416 N. Laramie Ave. rents space from the nonprofit By The Hand Club for Kids, which also has a complex just across the street in the Austin neighborhood.
By The Hand is funding the expansion project that will bring new classrooms, a STEM center and an outdoor playground to the building. When completed next year, it will allow the elementary school to begin serving junior high students through the eighth grade. By the Hand uses the facility for its afterschool programs as well.
Moving Everest currently has enough class space for 540 students to be enrolled in K-5, but beginning in the fall of 2020 they will add an expected 270 additional students once the new facilities are completed.
And by opening up the school to more students at higher grade levels, kids will be able to stay at the school with their friends, their teachers and their support system through eighth grade rather than transferring. The school's Executive Director Michael Rogers said there are tremendous benefits to allowing kids to continue to build relationships at the same school year after year, especially for young people who are impacted by the structural traumas that are common across a disinvested West Side.
"The reality is so many of our kids are impacted by trauma in their lives," he said. "And that manifests itself in so many different ways during the school day that it takes years to build those relationships between the adults and the kids to where they can now learn to cope with that behavior."
The greater continuity of educational programming also aligns with the mission of By The Hand Club for Kids, which aims to take children by the hand and stay with them as supportive allies from kindergarten through college.
The new 30,000-square-foot building will include a STEM lab that will build off of the school's existing coding program that will allow the kids to explore engineering through hands-on building, making and creating.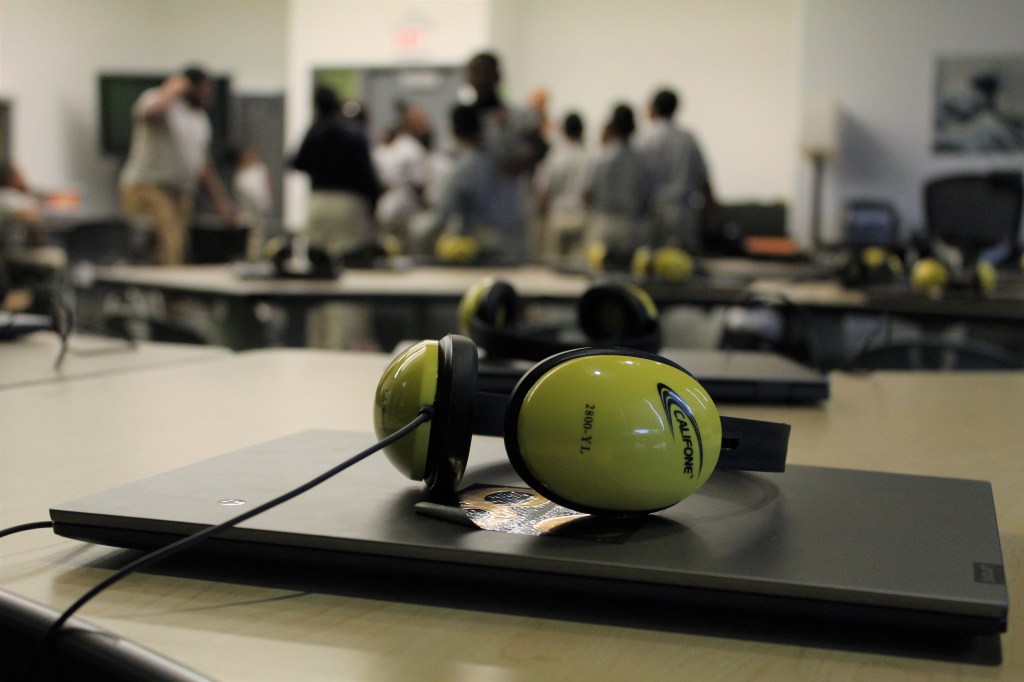 The new facilities would also have dedicated rooms for a new counselor that the school is hiring, a large multi-purpose room, as well as classes for small-group work and special education.
According to Rogers, one of the most important improvements to the school will be an expanded outdoor play area. Rogers said it was a challenge to find enough open space for the kids to use to burn off some steam in the first few years of the school's charter.
"That's one of those things that I think is often taken for granted. In particular, with kids in this community, you don't really just send your kid out to go play. You don't say go ride your bike around the neighborhood," Rogers said.
Rogers said the new facility will incorporate both typical playground equipment as well as open green space for kids to create their own games and enjoy the outdoors.
The playground would also serve the afterschool programs that By The Hand runs at the site. Executive Director Donnita Travis said both students at the school and neighborhood kids have been craving new opportunities to get outside.
"In school they're asked to sit quietly all day. Then after school often they aren't allowed to play outside because it isn't safe," she said. "This is absolutely huge. … I think that even just the excitement of a child being able to look out on a playground and know that playground is for them. It gives them so much hope and excitement."
Travis said that once the new facility is completed, their footprint in Austin will be bigger than ever. Between the Moving Everest building and the By The Hand center across the street at 415 N. Laramie Ave. they will be able to serve over 1,000 kids in Austin.
Pascal Sabino is a Report for America corps member covering Austin, North Lawndale and Garfield Park for Block Club Chicago.