DOWNTOWN — Uber and Lyft rides might get more expensive soon.
Mayor Lori Lightfoot announced Friday that she's considering a tax hike for ride-hailing companies so travelers will turn to more environmentally friendly options like buses, cutting back on congestion. Uber and Lyft aren't happy about the proposal, saying it'll give Chicago the highest ride-hailing fees in the country.
"Using an evidence-based approach to combat our congestion challenges, Chicago is taking these first steps to improve mobility and further our goals of ensuring sustainable, affordable and reliable access to transportation options in every neighborhood," Lightfoot said in a statement.
Under the proposal, the city would raise its Ground Transportation Tax from 60 cents per trip to $1.13 per trip for single riders, according to a news release from the Mayor's Office. Single-rider trips going to or leaving from Downtown during peak hours — 6 a.m. to 10 p.m. weekdays — would cost an additional $1.75, while shared trips in the Downtown area would cost an additional 60 cents.
At the same time, the city would drop its 60-cent tax on all shared ride-hailing trips to 53 cents to encourage more people to take shared trips.
The city predicts the changes could bring in $40 million, a portion of which would be allocated to the CTA and the Chicago Department of Transportation to "support public transportation investments," according to the Mayor's Office.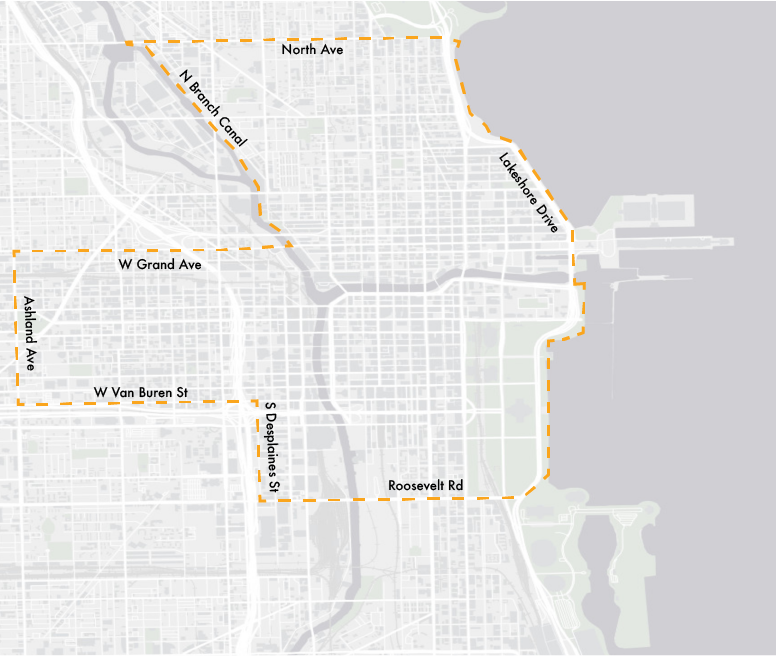 In a statement, Uber said the proposed tax hike would amount "to by far the highest ridesharing fee in the country."
It "will take money out of the pockets of riders, who rely on apps to get around, and of drivers — half of whom live in the South and West sides of the city," an Uber spokeswoman said.
Lyft was similarly dismissive.
"The mayor's proposal shows a total misunderstanding of what causes congestion and how Chicagoans are moving around the city," a Lyft spokeswoman said in a statement. "By adding on to the highest fees in the nation to rideshare, the mayor is clearly backtracking on her campaign commitments to not increase fees that hurt low-income Chicagoans most."
The city came up with the tax by analyzing data on ride-hailing trips since 2015. It found the majority of trips were set up by a single rider, rather than by multiple riders sharing a car, which has meant there are "even more vehicles on the roadways," the statement said. It also found nearly half of all trips begin or end Downtown, and a third of those travelers are going from one part of Downtown to another.
The city will also ask Lyft, Uber and Via for more data on what drivers are paid, miles traveled without a passenger and total number of passengers per trip, which "will allow the department to implement the full extent of its regulations on a relatively new industry," according to the Mayor's Office.
Do stories like this matter to you? Subscribe to Block Club Chicago. Every dime we make funds reporting from Chicago's neighborhoods.