HYDE PARK — Spending an hour grocery shopping isn't most people's idea of a good time; it probably means you couldn't find what you needed, or you have a major case of the munchies.
But on Friday morning, some South Siders were willing to wait that long in line just to get inside the new Hyde Park Trader Joe's, which opened for business at 1526 E. 55th St.
The store will be open daily from 9 a.m.-9 p.m. The chain is known for its fresh produce, extensive cheese selection and seasonal offerings — which means pumpkin flavored everything at the moment. Also: The unholy science experiment that is a carton of cotton candy grapes.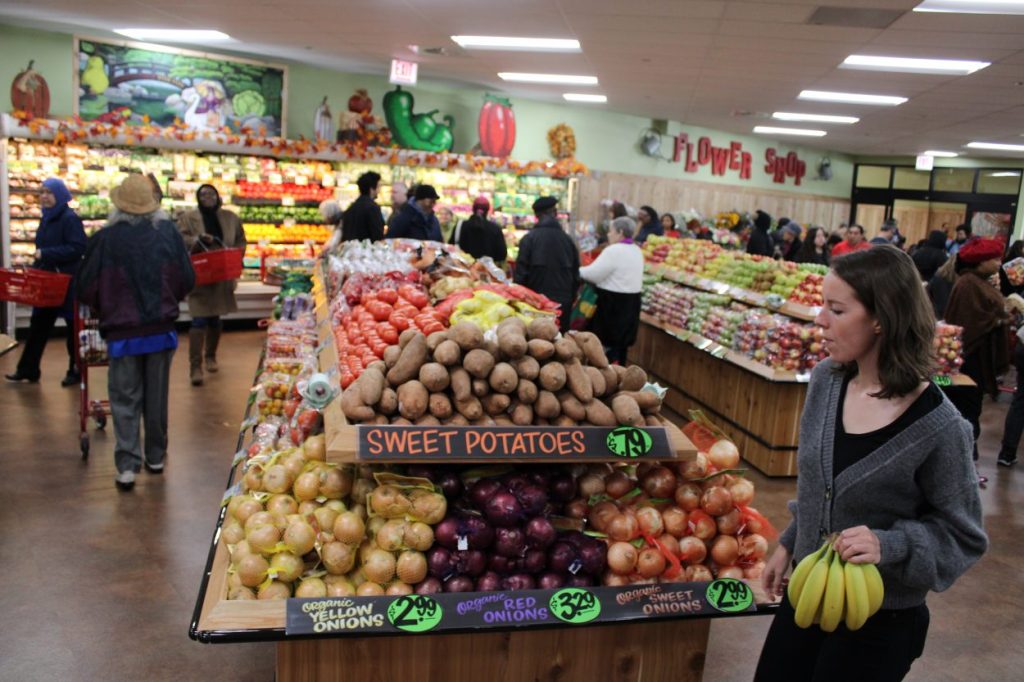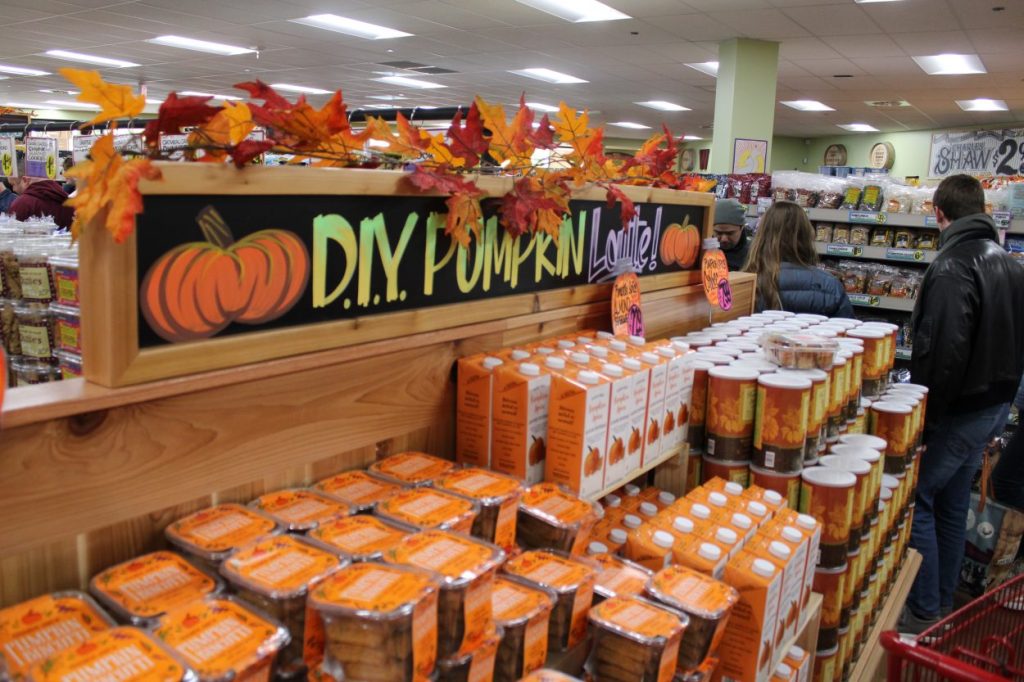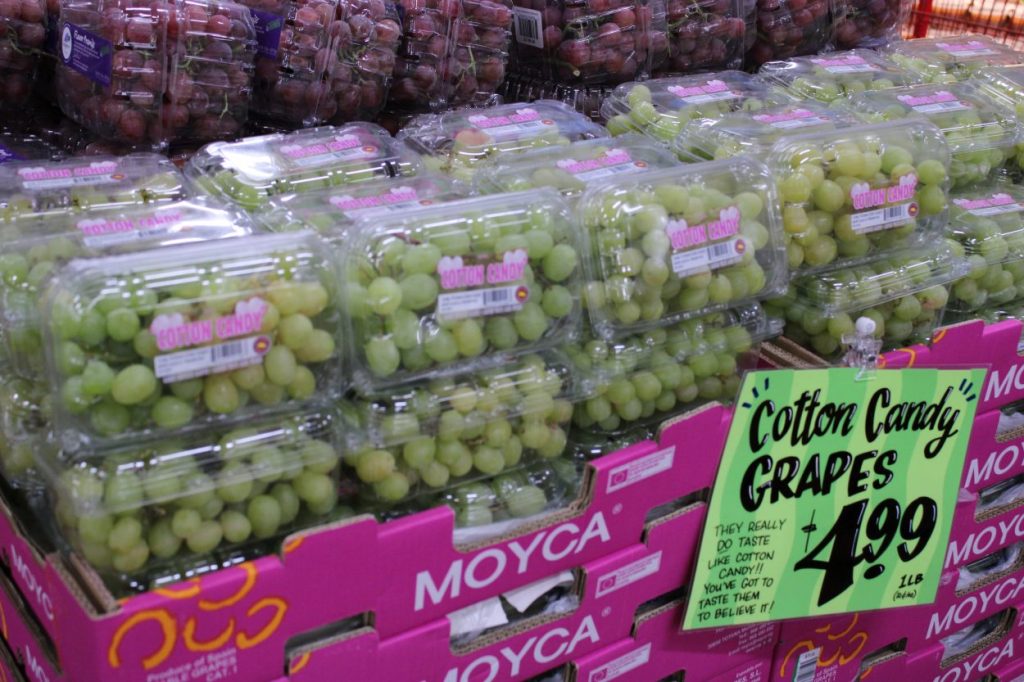 The store replaces Treasure Island Foods, a family-owned grocery chain which closed its seven locations last October after 55 years in business.
Doors opened at 9 a.m., but some neighbors waited more than an hour to be the first few in the door. The line to get in stretched from the store entrance at the northwest end of the Hyde Park Shopping Center to the Walgreen's at the southeast corner.
Neighbor Gwen McClinton, who had anxiously anticipated Trader Joe's opening since it was first announced, was at the front of the line, staking out a spot at 8 a.m. She's also one of the people who voted to bring the store in as Treasure Island's replacement.
"I've sat outside and watched the construction people like, 'Hurry up, hurry up!'" she said.
McClinton is a vegan, and while Whole Foods and Jewel-Osco are in the area, she is happiest with the selection of healthy foods at Trader Joe's. She said it's like she's "in heaven" now that she doesn't have to go north to Roosevelt Road to get her fix.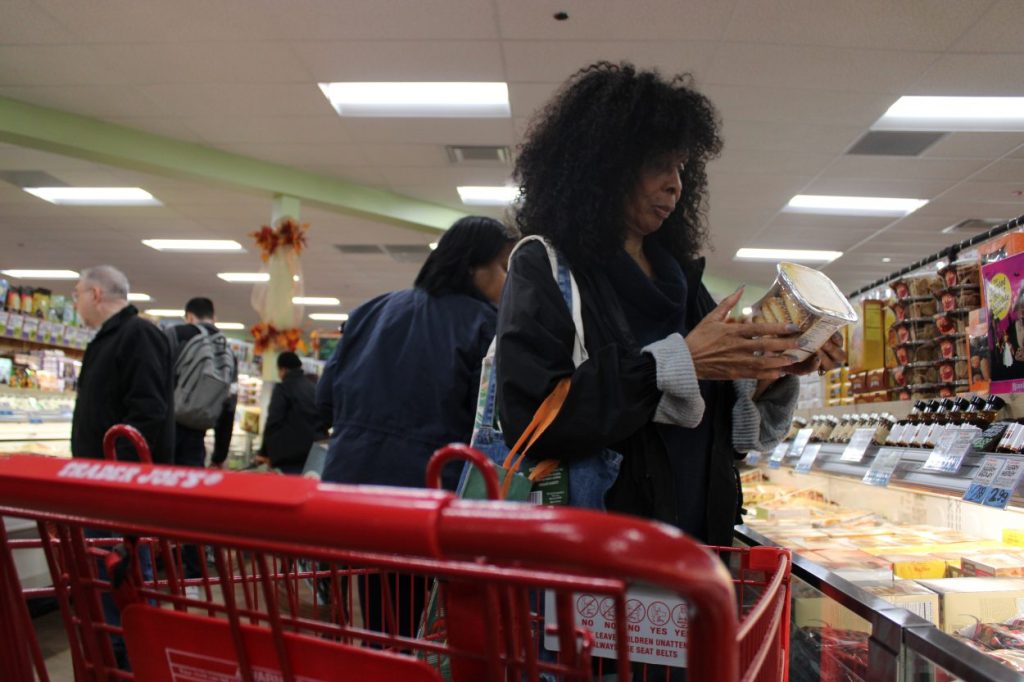 Mashi Hammette is a fellow Hyde Parker and Trader Joe's diehard, who was willing to travel to the grocer's South Loop store for the food quality and friendly customer service.
Hammette, who also waited outside for an hour, is excited to have her favorite store closer to home. She doesn't think Treasure Island's closure had anything to do with Hyde Park in particular, so she's not concerned about the new store's success.
"This place is going to do extremely well in this location," Hammette said. "Hyde Parkers are extremely neighborhood-oriented."
South Shore resident Frances Ransom said she "quite often" comes to Hyde Park to shop, given that the neighborhood has gone without a grocery store for more than half a decade.
"I have to, because we are kind of barren in terms of grocery shopping and restaurants," Ransom said. "I've heard that [the planned Shop and Save at 71st Street and Jeffery Boulevard] is coming, but I've heard that for several years."
Ransom said she was at Trader Joe's Friday more out of curiosity than a need to grocery shop, but she still picked up a few items because "they looked so nice and fresh."
She wasn't sure if the store was as affordable as her go-to shops, but said "the quality appears to be better."
"I'm glad that they're open, and I hope that they do well," Ransom said.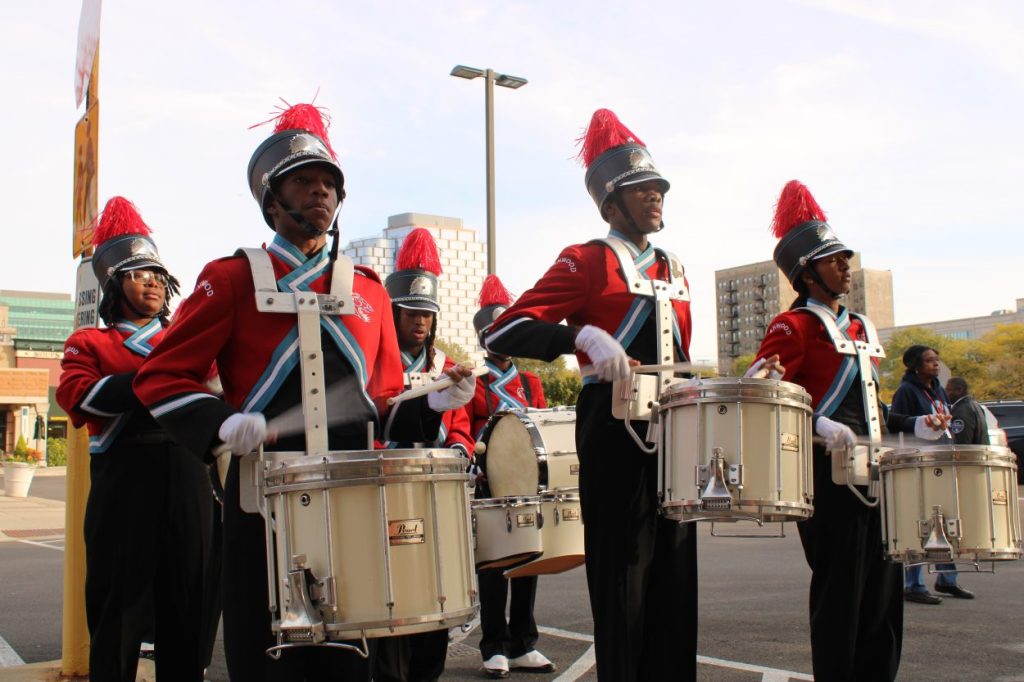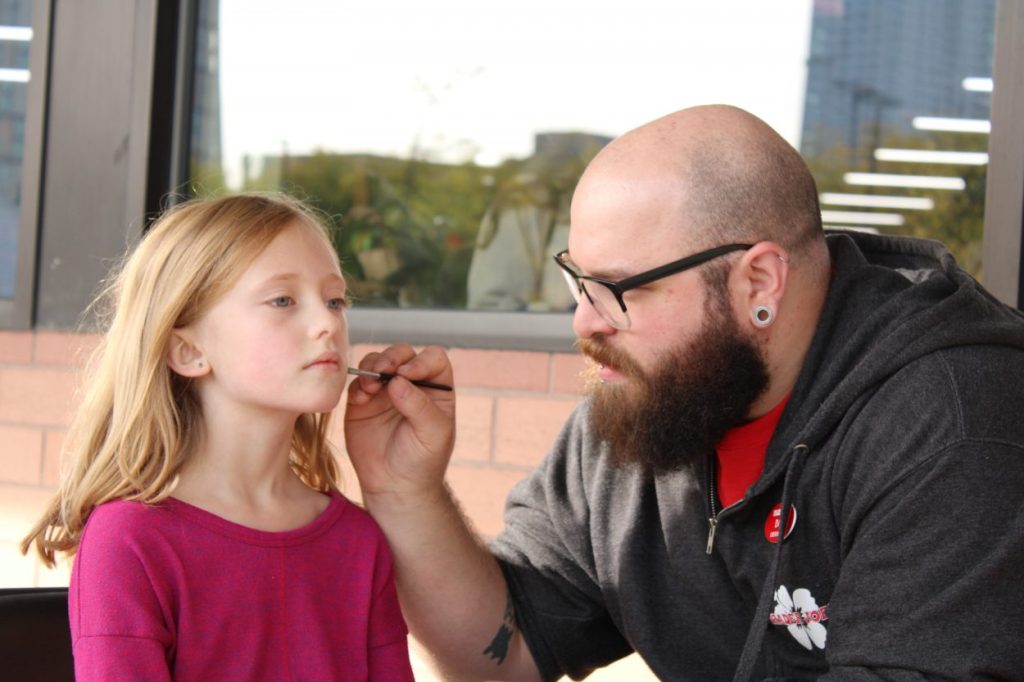 Do stories like this matter to you? Subscribe to Block Club Chicago. Every dime we make funds reporting from Chicago's neighborhoods.