AUSTIN — Five years ago, the state of Illinois renamed a stretch of Cicero Avenue after Nelson Mandela, the anti-apartheid activist and former political prisoner who went on to become the first black president of South Africa.
Now, Austin residents who live near the honorary Mandela Road will have the chance to join their neighbors on a pilgrimage to South Africa to experience the parallels between the anti-apartheid revolution's struggles and the local challenges they face on the West Side.
The trip grew out of annual celebrations hosted by state Rep. La Shawn Ford commemorating Mandela's birthday. Inspired by how his constituents related to Mandela's legacy, Ford began planning the trip with help from the West Side Health Authority and Austin-based agency Gone Again Travel & Tours.
The trip is scheduled to coincide with Chicago Public Schools spring break and begins April 4, 2020. The itinerary for the week-long trip is being handled by Crystal Dyer, who founded Gone Again Travel as the only black-owned brick-and-mortar travel agency on the West Side.
Dyer has been planning group trips geared towards people of the black diaspora for 20 years, like the annual journey to Ghana she organizes for young people participating in her nonprofit program, Chicago Austin Youth Travel Adventures. But an expedition like this one is different than a typical vacation as it can be a collective experience shared by West Siders who might not have otherwise envisioned themselves visiting Africa, let alone venturing overseas at all, she said.
"Having the opportunity to travel to Africa, the motherland, with… their friends and neighbors from the community, it's a once in a lifetime event," Dyer said. "…To have this first opportunity to leave the country and go to Africa, It'll change their lives forever… this is something that they going to share with generations."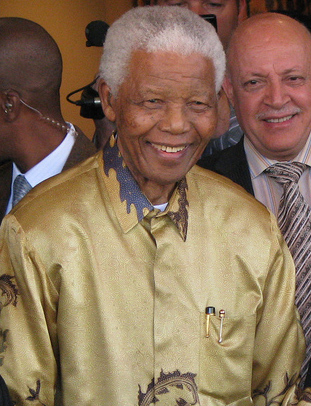 On the trip, travelers will visit key sites along Mandela's journey to dismantling apartheid and becoming the first democratically elected president in South Africa. In Cape Town, the group will tour Robben Island, where Mandela spent 18 of his 27 years under incarceration as a political prisoner for his work organizing black Africans against apartheid.
The tour will also include Johannesburg, where Mandela got his political start as a lawyer. The group will also tour the country's administrative capital Pretoria to see the Union Buildings, the site of Mandela's historic inauguration in 1994 where he ushered in a new era of democracy for South Africa that would work to overcome the legacy of apartheid.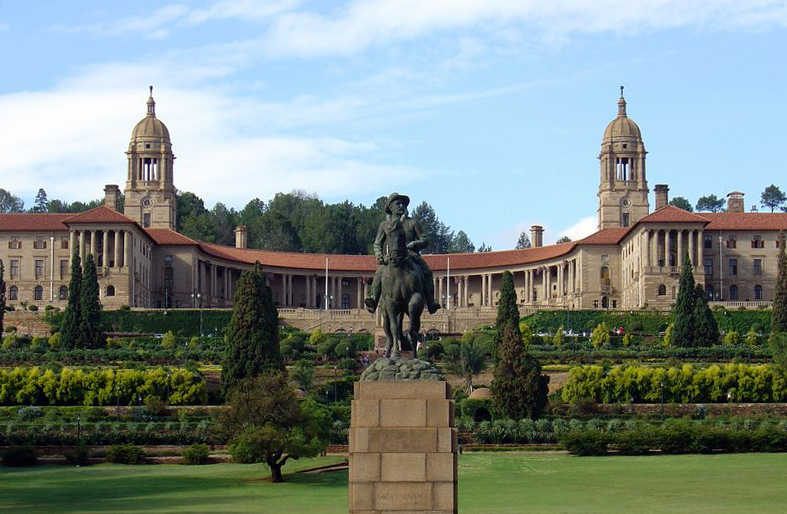 Dyer hopes that by learning about Mandela's fight for liberation and the struggles still experienced by black South Africans 25 years post-apartheid, the travelers will gain some insights on their own struggles living on the West Side. By finding kinship with people overseas experiencing similar legacies of disinvestment and structural racism, Dyer said the trip can help foster a sense of pride for the pan-African heritage while also inspiring the resilience to overcome challenges.
"Wherever we are in the world, as black people, everyone has challenges," Dyer said. "They can learn firsthand, how did the people in Africa overcome their challenges? So then now I can come back home to my own community, and I can apply these things that I learned helped change my community and my life."
Ford said many on the West Side see themselves reflected in Mandela's imprisonment since communities of color have been disproportionately targeted by policing and incarceration strategies like the War on Drugs.
"People on the West Side have been impacted by the criminal justice system forever," Ford said. "There's somewhat of a parallel of Nelson Mandela's life and the people on the West Side's lives, where there have been people who have been wrongfully convicted that have spent years in prison. … you see that happening to black people more than any race in America."
Ford and Dyer shared information about the South Africa pilgrimage at a September community meeting organized by West Side Health Authority's Good Neighbor Campaign. The trip was well-received, Ford said, and six participants have already signed on and placed their deposits to secure a spot.
"We believe that this trip will start in the new generation a new desire to visit the motherland," Ford said.
For details on the trip, which start at $1,750, visit Gone Again Travel & Tours.
Pascal Sabino is a Report for America corps member covering Austin, North Lawndale and Garfield Park for Block Club Chicago.
Do stories like this matter to you? Subscribe to Block Club Chicago. Every dime we make funds reporting from Chicago's neighborhoods.