CHICAGO — Everyone loves to be in on a secret, and Open House Chicago provides a perfect opportunity to explore otherwise off-limit places around the city — including dozens in Lakeview, Lincoln Park and Downtown.
More than 350 buildings will open their doors to the public for the Chicago Architecture Center's annual event Saturday and Sunday Oct. 19-20, which gives behind-the-scenes access to members-only clubs, places of worship and architectural marvels.
Here are the top sites to visit in Lakeview, Lincoln Park and downtown. Visit openhousechicago.org for a full list of participating venues citywide.
Downtown
The Chicago Board of Trade Building
This Art Deco masterpiece was Chicago's tallest building for a spell, and its massive lobby and three-story statue of the goddess Ceres are sights to behold. Visitors can also take a look inside the basement vault. 10 a.m.-5 p.m. Sunday, 141 W. Jackson Blvd.
Chicago Loop Synagogue
Beautiful works of stained glass, including the wall-length "Let There be Light" window by Abraham Rattner, are the centerpieces in this downtown house of worship, built in 1957. Noon-5 p.m. Sunday, 16 S. Clark St.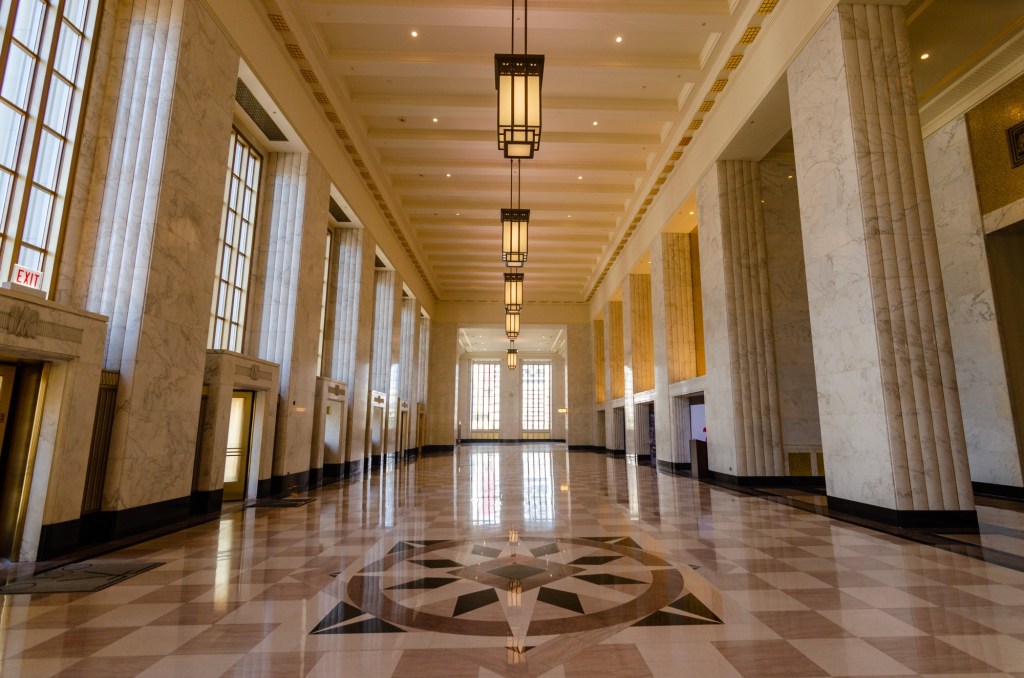 Chicago Post Office
Long vacant, the old Chicago Post Office is in the midst of an $800 million adaptive reuse project — the largest in the nation, Open House Chicago notes. As Uber, Walgreens and other tenants prepare to move in, visitors will get an early, exclusive look at the restored 1920s-era lobby. 10 a.m.-5 p.m. Saturday, 433 W. Van Buren St.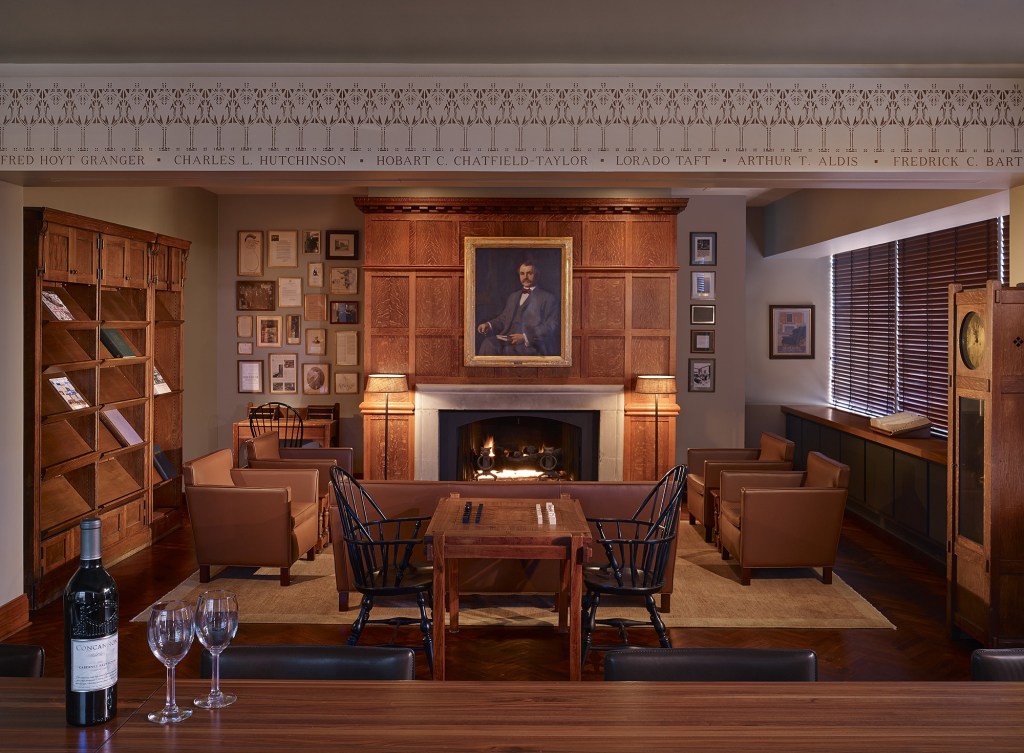 The Cliff Dwellers Club
Normally, it requires a standing member's backing and three-month trial to get into this private club for artists and their supporters. But Open House Chicago will open the doors to this 100-year-old club, which touts some of the best rooftop views of Grant Park in the city. 10 a.m.-4 p.m. Saturday and Sunday, 200 S. Michigan Ave., Suite 2000
Columbia Yacht Club
Climb aboard the 372-foot MV Abegweit, affectionately nicknamed "Abby," which has served as the headquarters for this 127-year-old private boating club. Once used to break up ice on the open seas, the regal ferry will open up its dining room, deck and steering room to visitors. 10 a.m. to 3 p.m. Saturday; 10 a.m.-5 p.m. Sunday, 111 N. Lake Shore Drive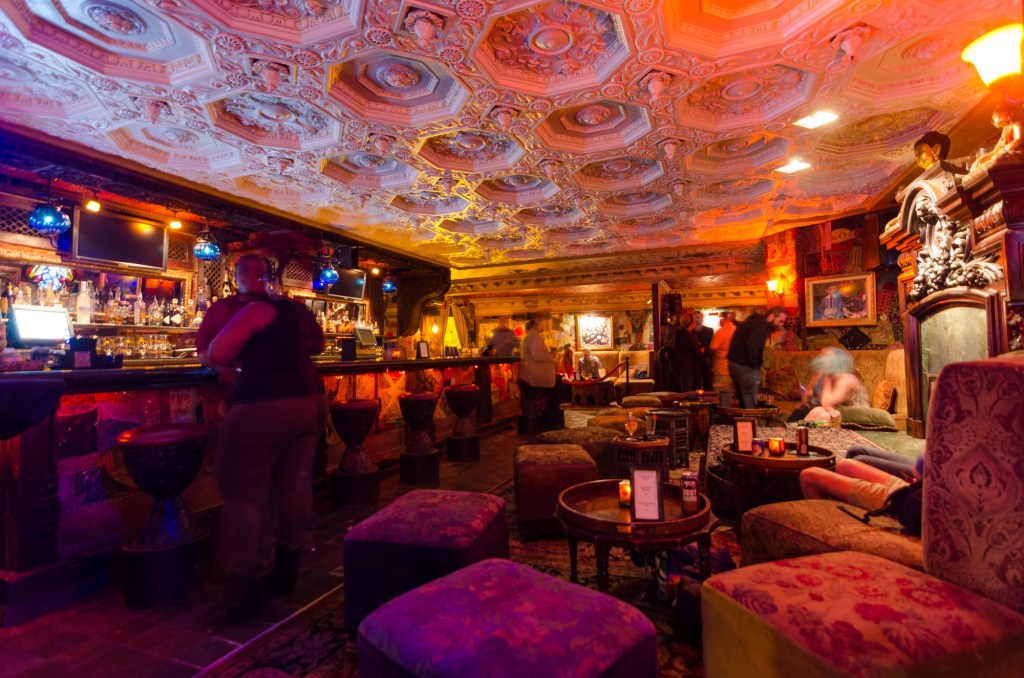 House of Blues Foundation Room
It's been 23 years since the House of Blues took up residence in this unique theater, which is part of the iconic Marina City complex. And while concerts rage downstairs, the fourth floor houses the exclusive Foundation Room, reserved for VIP members — who range from corporate CEOs to bonafide rock stars — and divided into three ornately decorated, deity-themed rooms. 11 a.m.-3 p.m. Saturday; 2-5 p.m. Sunday, 330 N. State St.
Lakeview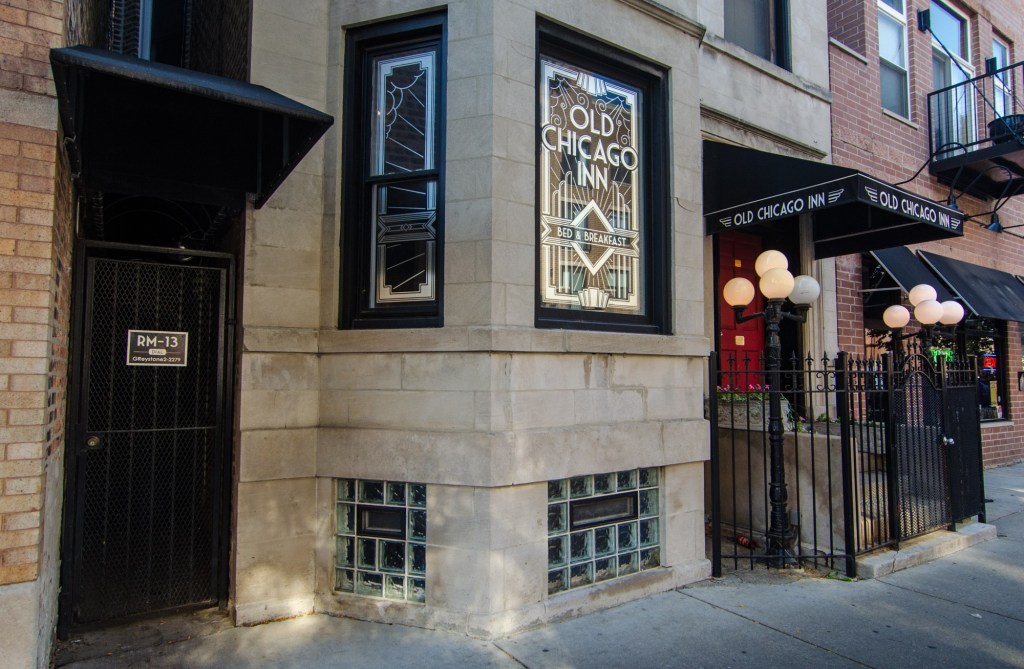 Old Chicago Inn
This century-old building is home to a 1920s-themed bed-and-breakfast, and only guests and members are normally granted access to Room 13, the lower-level speakeasy illuminated by neon lights and stirring up tempting tipples. Visitors who are 21 years or older might need a password to get in—try uttering "showtime" at the alley door. 10 a.m. Saturday and Sunday, 3222 N. Sheffield Ave.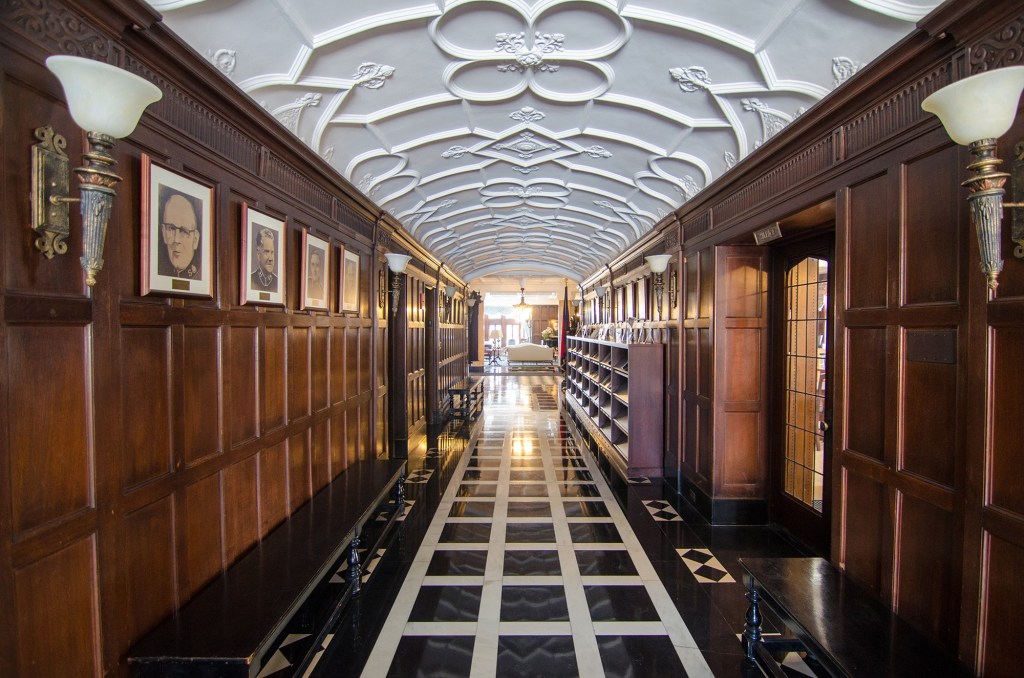 The Salvation Army College for Officer Training
Once a 14-bedroom mansion for shoe tycoon Joseph E. Tilt, this Tudor Gothic masterpiece is now a training site for The Salvation Army. Stride past the seven-foot brick wall that normally blocks the college from view and check out the gorgeous ground floor inside. 10 a.m.-5 p.m. Saturday, 700 W. Brompton Ave.
Lincoln Park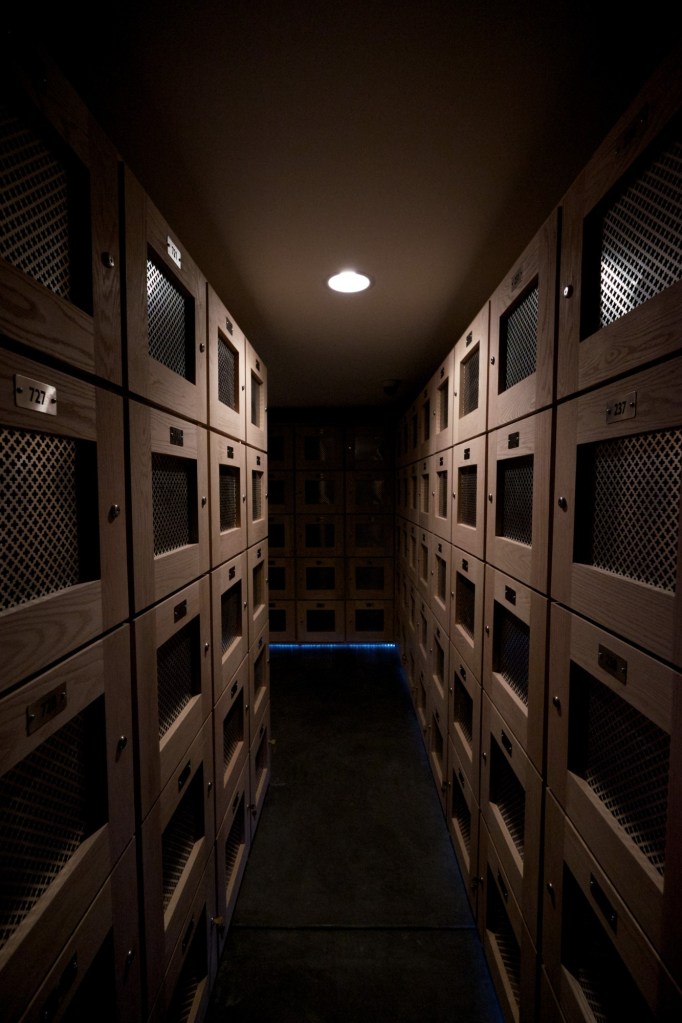 Birch Road Cellar
For collectors of fine wine, this members-only club is the final word in luxury. Accessible via fingerprint scan and temperature-controlled for first-rate storage, Birch Road Cellar is meant to be a spot where members can mingle and relax — and for this weekend, you can join them. 10 a.m.-5 p.m. Saturday and Sunday, 1113 W. Armitage Ave. RSVPs required.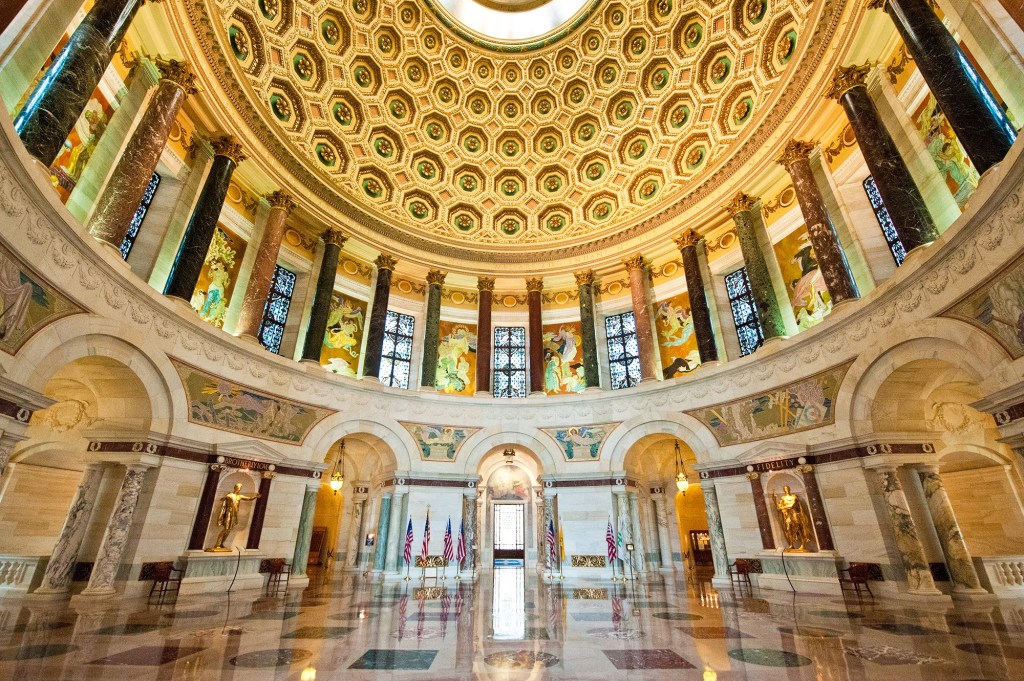 Elks National Memorial
A majestic tribute to veterans of World War I, this stunning building houses priceless artwork and statues along with a collection of marble from around the world. Take in the elegant chandeliers, massive domed rotunda, and ornate ceilings—and, as a bonus, time your visit to enjoy operatic demonstrations inside. 10 a.m.-4 p.m. Saturday and Sunday, 2750 N. Lakeview Ave.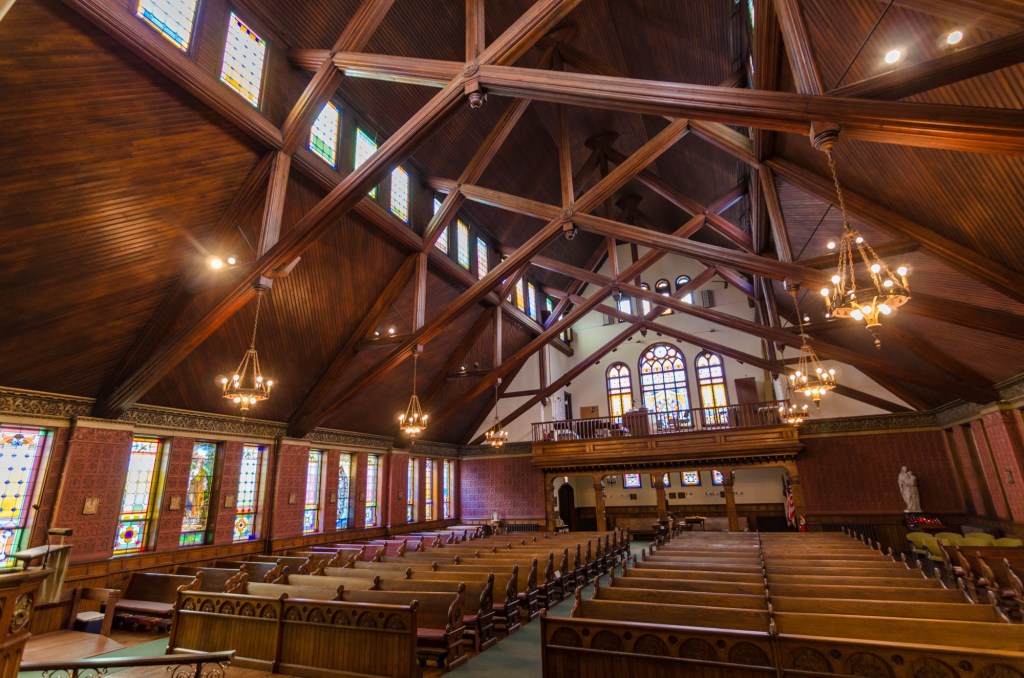 Church of Our Saviour Episcopal
Steeped in Chicago history — from sheltering 1968 Democratic National Convention protestors to featuring historic terra cotta walls—this 130-year-old church still features its original stained-glass windows (including one made by Louis Comfort Tiffany) and a stunning trussed ceiling. 10 a.m.-5 p.m. Saturday; 1-5 p.m. Sunday, 530 W. Fullerton Ave.
Do stories like this matter to you? Subscribe to Block Club Chicago. Every dime we make funds reporting from Chicago's neighborhoods.