WICKER PARK — A Mediterranean fusion restaurant opened last week in the former home of TuKo Cantina, but there's a lot more to this story than hummus plates and grilled lamb.
Sea & Olive, 1938 W. Division St., was opened by Metin Serbest, a Kurdish immigrant and an immigration attorney in Chicago. The restaurant's chef is Serbest's niece, Ezgi Bozdas, also a Kurdish immigrant. (The duo also operate Turquoise, a Turkish restaurant in Roscoe Village.)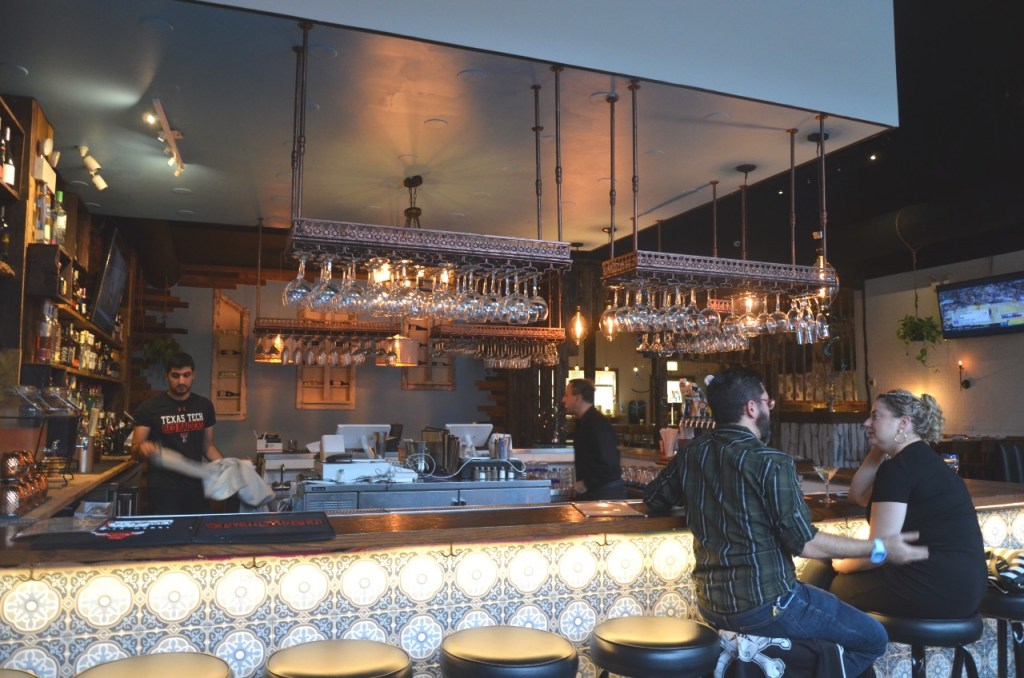 Sea & Olive opened Wednesday, the same day Turkish forces killed 23 Kurdish fighters and seized 11 towns, the New York Times reported.
The attacks followed President Donald Trump's removal of American troops from the region, pulling the U.S. out of the fight against the remnants of the Islamic State in Syria.
"It's bittersweet," Serbest said, of the timing of his restaurant opening.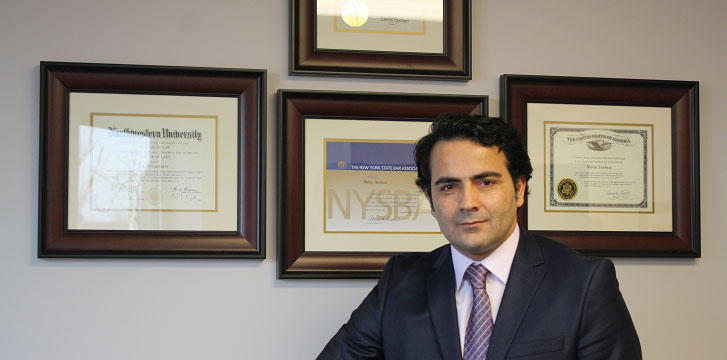 At a time when the family's homeland is making international headlines, Serbest and Bozdas look forward to exposing people in Wicker Park to their culture and food.
Sea & Olive offers a variety of Greek, Turkish and Italian dishes. You'll find grilled Scottish salmon with Israeli couscous as well as lamb chops, braised grilled octopus and everyone's favorite flaming Greek cheese, saganaki.
"Kurdish people are hospitable," Serbest said. "Hospitality runs with the level of how your community is structured."
A Northwestern University graduate, Serbest owns an immigration law firm with offices in New York, Illinois and Florida. His culture is what grounds him in the restaurant industry, Serbest said.
During his childhood growing up in a rural Kurdish village in Turkey, his father, older brothers and uncles — the village's "aldermen," of sorts — often invited villagers into Serbest's home for dinner.
"There were days where us kids were crying, we were so hungry," he said. "But our guests were well fed."
After graduating from Le Cordon Bleu culinary school, Bozdas worked in Chicago's The Signature Room and Maple & Ash.
Together, the duo took over Turquoise Restaurant, 2147 W. Roscoe St., in 2017. They later opened Bordeaux, a wine and jazz bar, in the same building.
Serbest is still a practicing lawyer, and his work often hits close to home. He said he has nearly a dozen Kurdish clients who are currently in detention centers in Texas.
In addition to the restaurants, Serbest also runs Serbest Foundation, a nonprofit that works with Northwestern University to produce conferences on Kurdish issues and democracy.
"Every dollar you spend here [at Sea & Olive], goes toward that goal," he said. "The important thing is to be a part of the community. … It is important to make it happen, to have positive energy and attitudes."
Sea & Olive plans to offer live entertainment inside the restaurant.
Sea & Olive's hours of operation are 5 p.m.-midnight Monday-Thursday, 5 p.m.-2 a.m. Fridays, 11 a.m.-2 a.m. Saturdays and 11 a.m.-11 p.m. Sundays. Sea & Olive will offer brunch service 11 a.m.-3 p.m. Sundays.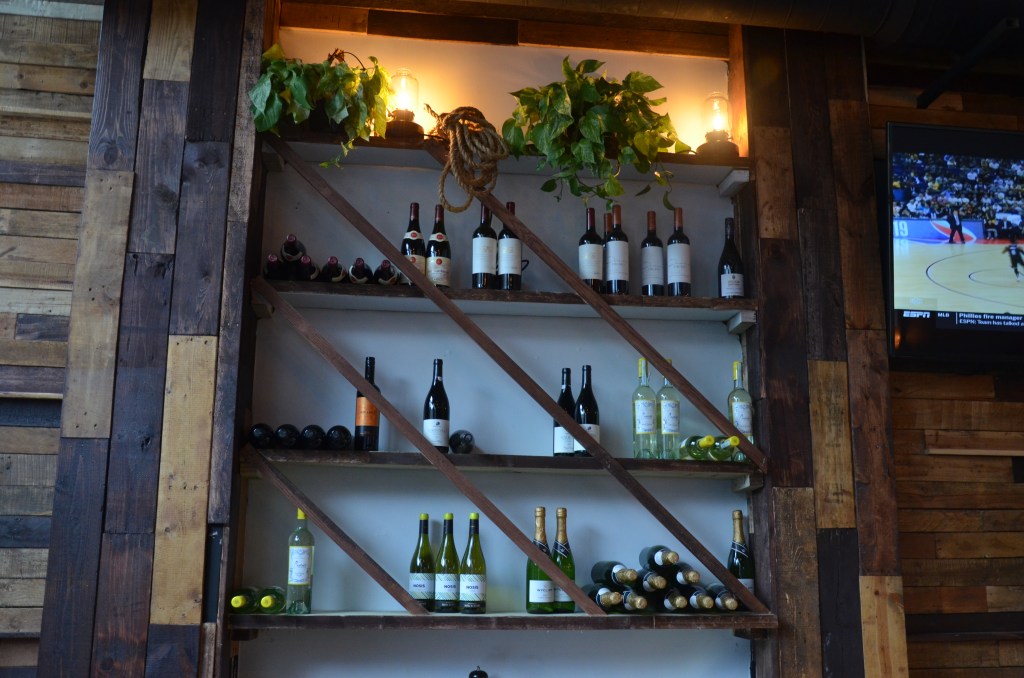 View the restaurant's menus on Sea & Olive's website.
On Halloween, popular neighborhood children's musician Mr. Dave will perform at 5 p.m. as part of a massive trick-or-treating event spanning Wicker Park, Bucktown, West Town and Logan Square. (These events were co-organized by local chambers of commerce. View a map of all events here.)
At the end of the day, Kurdish hospitality means welcoming and serving guests of all backgrounds — no matter their nationality, political beliefs or religion, Serbest said.
On Thursday, Serbest chatted with a couple who were dining at Sea & Olive.
They congratulated him on opening. One of the people later described themselves as supporters of President Donald Trump.
Serbest smiled, thanked them for their business and gave them his card.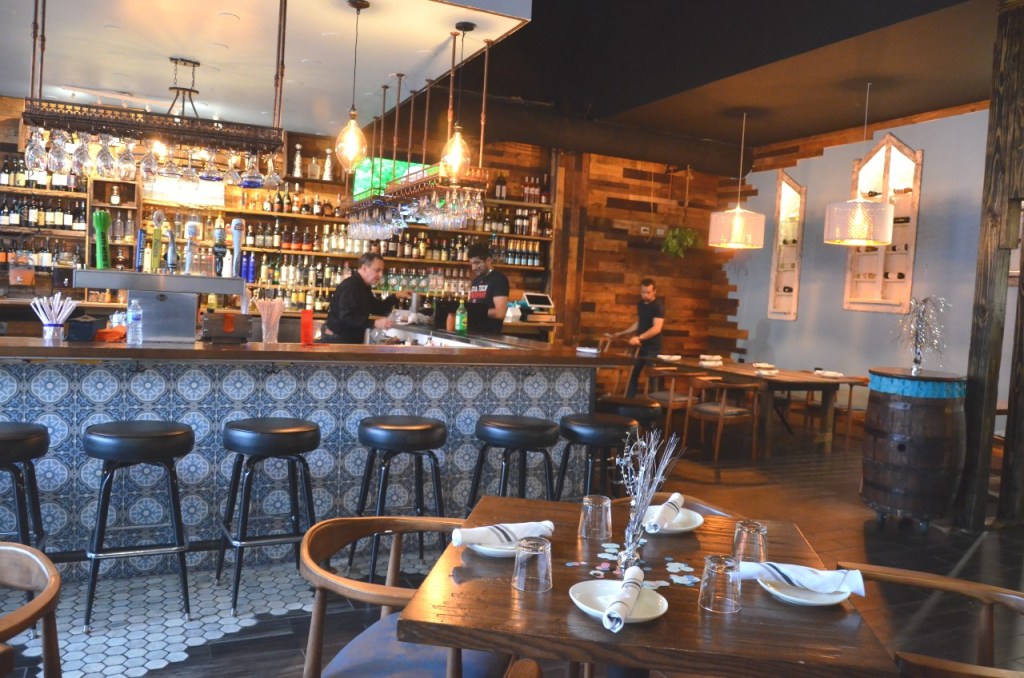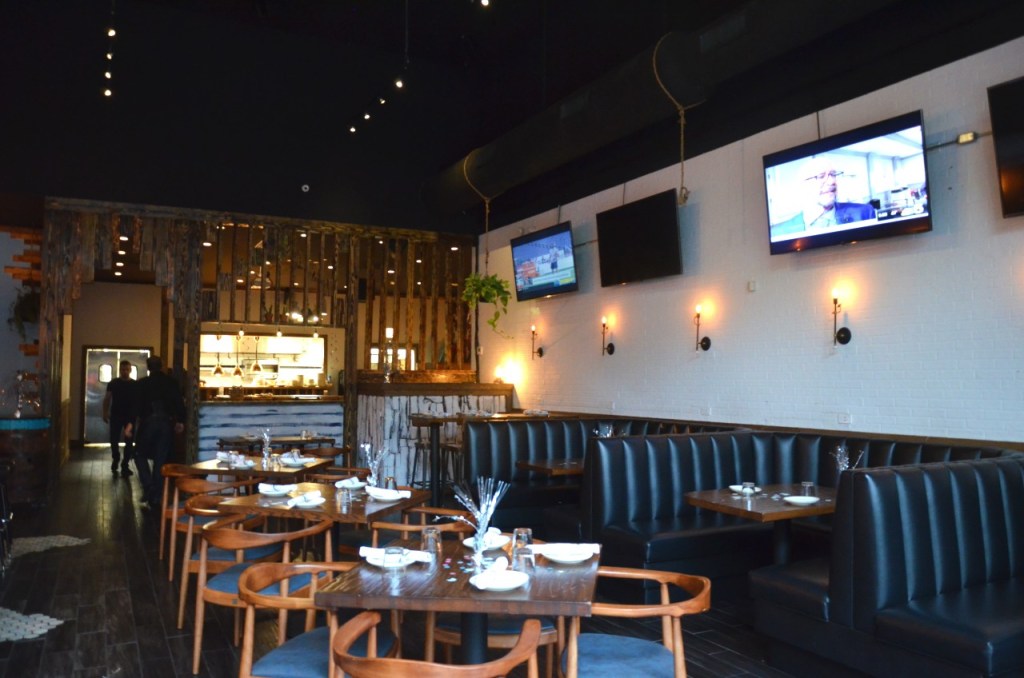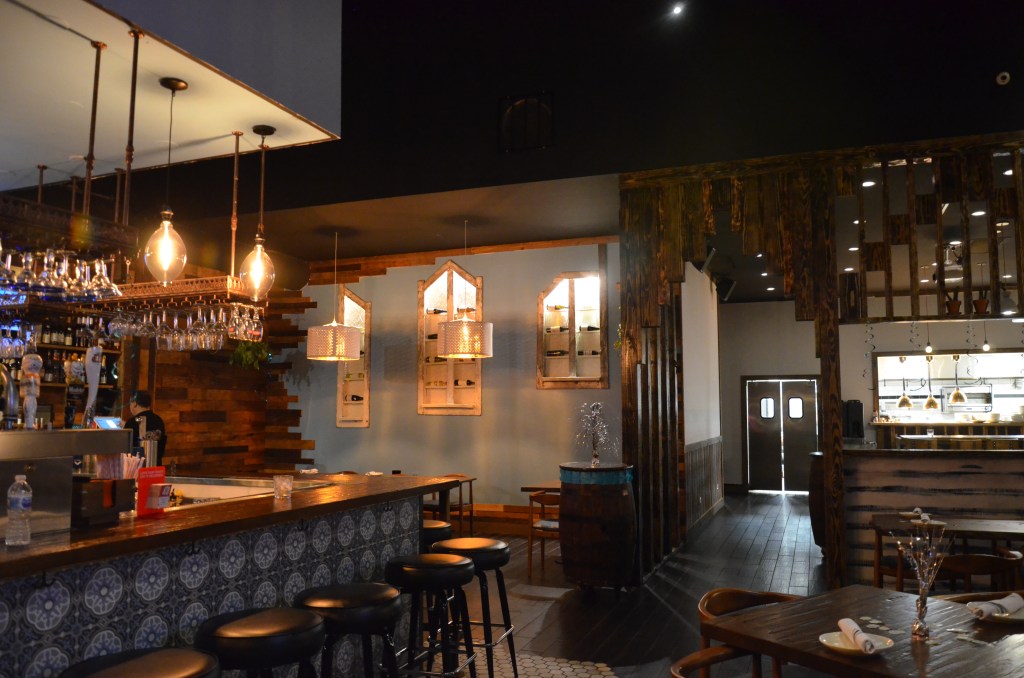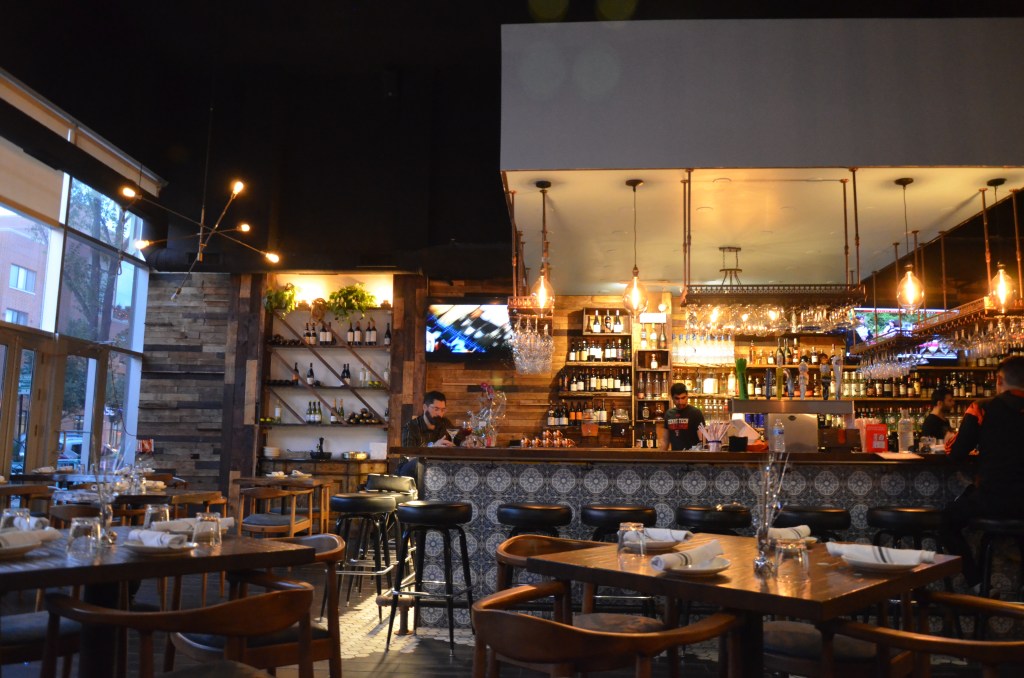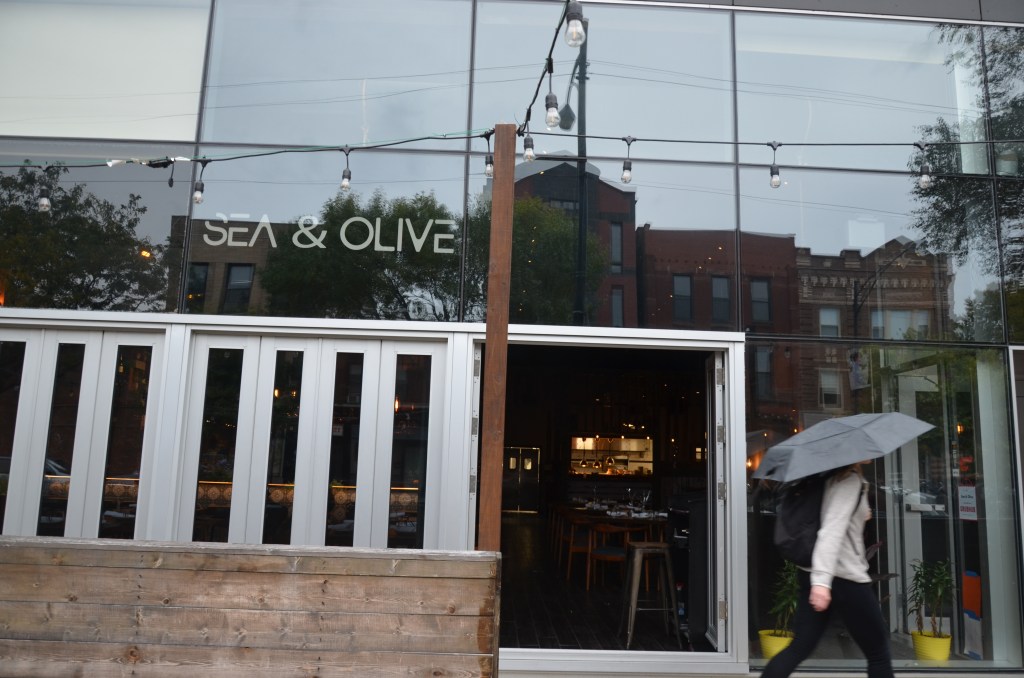 Do stories like this matter to you? Subscribe to Block Club Chicago. Every dime we make funds reporting from Chicago's neighborhoods.