WICKER PARK — After scraped knees, a bee infestation, bloody injuries and years of parent complaints, students at Sabin Magnet School finally have a brand new playground.
The playground opened this month at the Wicker Park school, 2216 W. Hirsch St. It includes purple and green slides, climbing areas, monkey bars and other pieces of equipment.
A climb-able alligator, which was designed by a student in February, is part of the playground, too.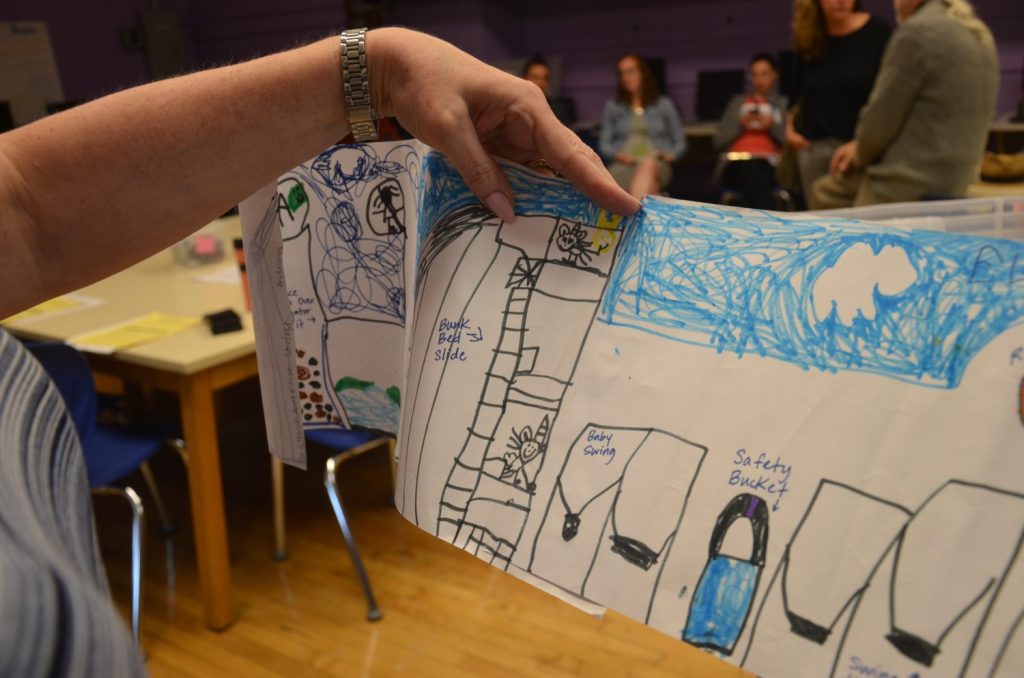 Throughout the year, the alligator became the powerful mascot for parents, students and teachers as they fought for funding for a new playground.
RELATED: After Parent Complaints, Sabin Elementary Will Get A New Playground Under CPS Budget
Parents had previously fought for a decade to get a new, safer playground installed at Sabin.
In June, parents told Block Club that CPS officials strung them along for more than two years with broken promises under the false hope of a new playground.
Sabin, a dual language magnet school that serves kids from across the city, is located in Wicker Park. About 80 percent of students are low-income and the majority of students — 76.3 percent — are Hispanic.
A 2017 bee infestation rendered Sabin's previous playground unusable. CPS eventually tore the playground down in fall 2018, and promised to replace it, parents said.
In April 2018, during a game of tag on the asphalt, a seven-year-old boy suffered a "concussion equal to a professional athlete," his aunt and legal guardian Chrissy Herrera said.
CPS sent the playground project to bid on June 11 with a close date of June 27.
In August, Chicago Public Schools budgeted $450,000 for the construction of a new playground at Sabin as part of a $820 million budget.
The playground is part of a massive budget that will include upgrades for 300 schools and preschool expansion across the city, Mayor Lori Lightfoot said in August.
RELATED: Chicago To Spend $820 Million On Fixing Up Schools. Is Yours On The List?
Two West Town schools also received money for pre-k expansion: Talcott Fine Arts and Museum Academy, 1840 W. Ohio St., received $150,000; Rodolfo Lozano Bilingual & International Center, 1501 N. Greenview Ave., received $230,000.
Do stories like this matter to you? Subscribe to Block Club Chicago. Every dime we make funds reporting from Chicago's neighborhoods.