WEST TOWN — The team behind Beatnik, Black Bull and Bordel are inching closer to opening Porto, a Portugese-Spanish restaurant with a heavy focus on seafood, conservas and imported family-owned wines.
The restaurant is a "love letter" to the childhood of Daniel Alonso, Bonhomme Hospitality Group's co-founder and co-owner and a Wicker Park resident.
"To be able to drop such an interesting and heartfelt business on a corner that is the western gateway of Chicago Avenue, that's real value in [the] neighborhood," Alonso said. "This is a reminder of how fantastic Chicago Avenue is and how fantastic West Town is."
While Porto is aiming for an end-of-the-month opening, Block Club was given a first look at the new restaurant, 1600 W. Chicago Ave., last week.
Walk inside Porto and you immediately notice a chef's counter-style seating arrangement. The restaurant also has two eight-tops, several two-tops and some four-tops.
A handful of stone-carved chandeliers hanging from Porto's ceiling were reclaimed from old banks in the neighborhood, chef Marcos Campos said.
Large wooden hulls reclaimed from a European library will store hundreds of varieties of wines, many of which will be produced by family-owned operations in Spain and Portugal.
The 2,000-square-foot corner spot will eventually feature a heated outdoor garden in the back.
The menu at Porto includes a heavy focus on conservas, which are preserved tin cans of seafood. Every meal is cooked over an open flame using wood and within view of customers, Alonso said.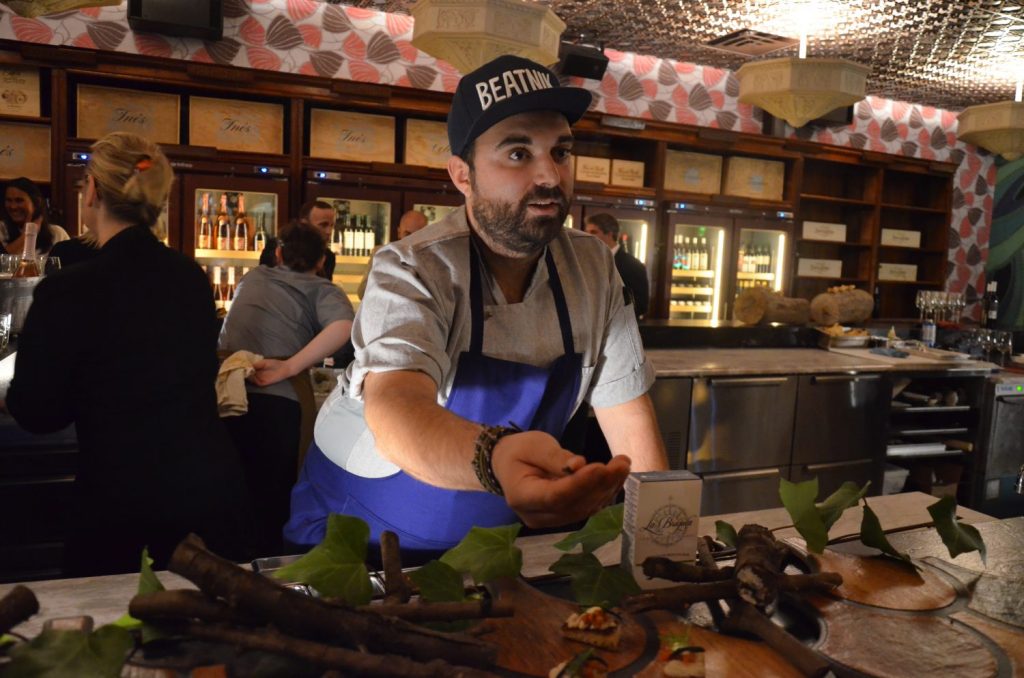 Porto is breathing life back into a space previously left vacant by Byline Bank.
"It's not lost on me how often small businesses are booted by banks," he said. "I don't know if it's ironic or whatever, but it's a charming story. … The fact that we did the opposite is not lost on me."
Alonso grew up between the Midwest and his parents' hometowns in Galicia.
He considers the Galician cities of Baiona and Ribeira second homes, as well as Vigo, home of the largest fishing port in Europe.
To research the food and wine menu at Porto, Alonso traveled to European fishing villages with his Bonhomme partners, brothers Nader, Fadi and Rafid Hindo, and executive chef and Spaniard Marcos Campos.
The group sat with the fishmongers and farmers in small villages along the coast, including Azenhas do Mar, Cambados, Combarro, O Grove, Corrubedo, Porto and Viana do Castelo.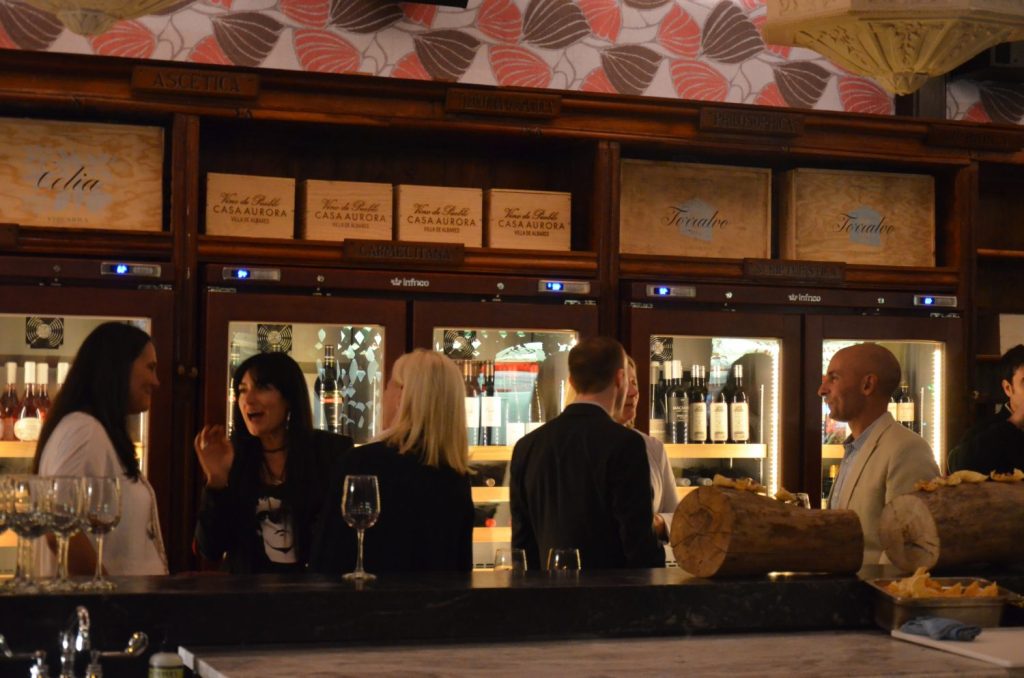 RELATED: Beatnik Team Bringing Spanish, Portugese Influences To West Town This Summer With Porto
In the past few years, West Town's Chicago Avenue has undergone a destination-worthy rebirth, with new independently-owned shops and restaurants joining legacy businesses, like Alcala's Western Wear.
Alonso has spent the last two decades bouncing between West Town and Wicker Park. He currently lives in Wicker Park with his wife and three children.
He said he hopes to see Chicago Avenue develop the way Wicker Park developed during the 1990s, with a healthy mixture of independent galleries, retail stores and hospitality venues.
"I just genuinely love the neighborhood," he said. "I have for 20 years."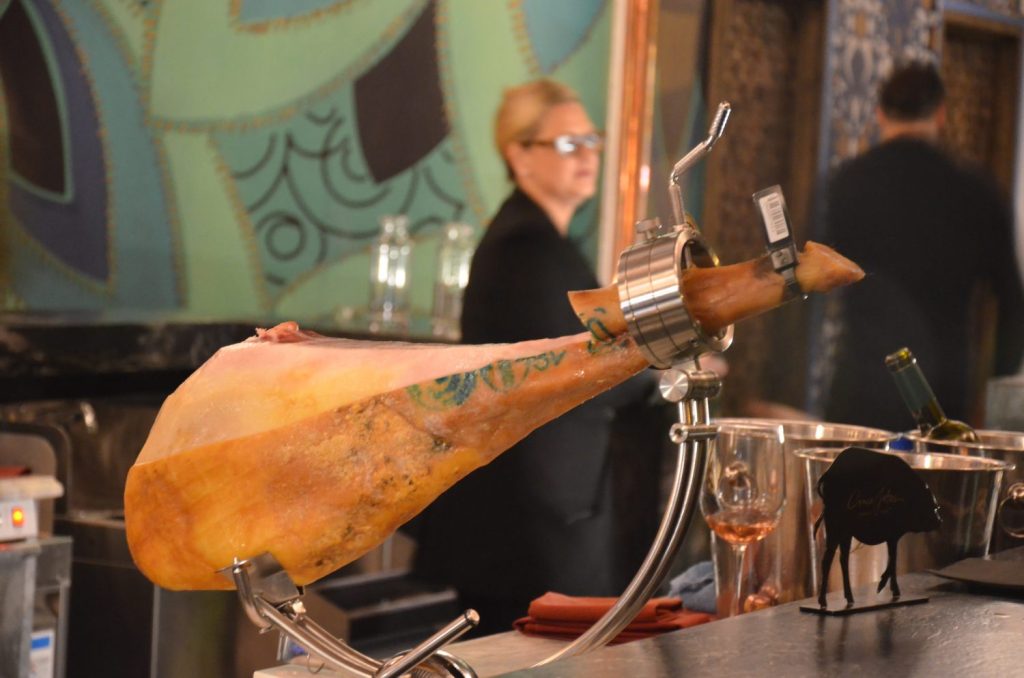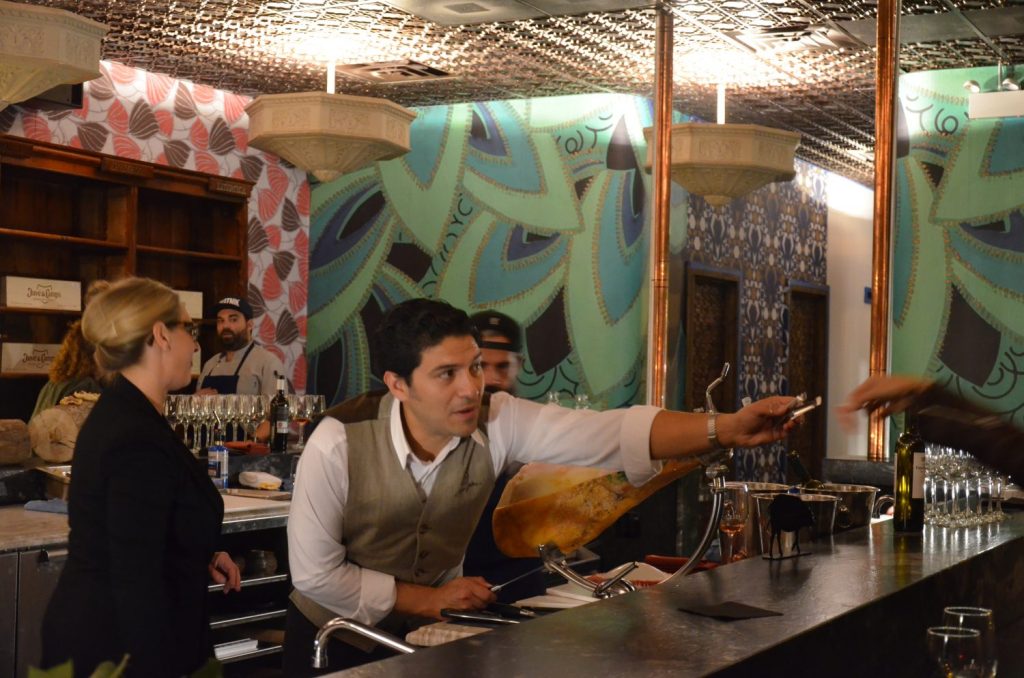 In addition to the original Beatnik location in West Town that opened in 2017, Bonhomme also operates Beatnik on the Riverwalk and Cafe Bonhomme, two co-located spots that replaced Pearl Brassiere in the summer of 2018.
The restaurant group also has plans for an upscale cocktail lounge in Wicker Park, at the corner of Paulina and Milwaukee avenues.
RELATED: Beatnik Team Opening Cocktail Lounge In Old Al's Beef Storefront In Wicker Park
Jordi Molla, Star Of 'Bad Boys II' And 'Blow,' Showcases Artwork At Beatnik
In addition to opening Porto, Bonhomme is showcasing more than a dozen paintings by Spanish actor and artist Jordi Molla at Beatnik, 1604 W. Chicago Ave.
The paintings can be seen throughout the restaurant as well as from Chicago Avenue.
In America, Molla is famous for his role in "Blow," a 2001 movie starring Johnny Depp. The actor also played a role in "Bad Boys II."
When Molla met Alonso met a few years ago through mutual friends, he said the pair "instantly clicked." He described Chicago as "feeling very European."
"Art can make your life better, especially if it's exhibited in a restaurant," he said. "It's something that can cure you."
Do stories like this matter to you? Subscribe to Block Club Chicago. Every dime we make funds reporting from Chicago's neighborhoods.