Editor's note: This story contains graphic descriptions of domestic abuse. If you or someone you know needs help, please click here or call 773-278-4566.
DOWNTOWN — For years, a manager of several prominent Downtown restaurants allegedly beat women, intimidated members of his staff and threatened to fire those who tried to stand up to him — and he keeps getting work, his ex-girlfriends and coworkers allege.
The restaurant industry is famously volatile, but multiple people told Block Club that Josh Schatan, 44, who managed Cochon Volant among other WellDone Hospitality Group locations, has become known for his temper and for abusing the women he dates, some of whom he worked with.
In one incident that allegedly took place at a Downtown restaurant, a woman said the food industry veteran slapped her, dragged her by her hair and pushed her, she said.
Now, that woman and others said it's time for the violence to stop and for the people who stood by and let the abuse happen be held accountable.
---
'You Better Start To Pray'
Block Club interviewed multiple former coworkers and intimate partners of Schatan and obtained court and police documents during a months-long investigation.
Schatan did not respond to requests for comment and appeared to have removed online social media pages prior to the publication of this story.
WellDone Hospitality Group, which employed Schatan for several years, said on Thursday he was no longer working for the company.
Women who dated Schatan said he'd hit them, bruised them, pulled their hair, pushed them and ripped their clothes off their bodies. He mocked them and laughed at them, broke their phones and threatened them, they said.
Coworkers and employees of Schatan said he'd abused them verbally and mocked people of color and people with mental and physical disabilities. He used his words and his stature — multiple people said he is taller than 6 feet — to intimidate those around him, most of whom were lower-wage workers reporting to him.
Schatan also used the word "c—," a slur against women, openly and often, multiple people told Block Club.
At least three people have pursued restraining orders against Schatan since 2013, court records show. Two of the three were Schatan's subordinates at restaurants he managed, and two of them were also women he had dated who, in court documents, said he abused them.
There is no record of Schatan ever being charged with a crime in Chicago, court and police officials told Block Club.
But many of the people who spoke with Block Club said they fear Schatan even now. He'd threaten their lives and their jobs, they said.
One former girlfriend of Schatan's said during one attack Schatan realized the police were coming.
"I'm going to kill you," he said, she told Block Club. "You better start to pray."
Speaking recently, the woman said she'd been "extremely scared" of Schatan — too frightened to press charges even when her friends urged her to do so for months after the attack.
Women who are threatened with murder by a partner are 15 times more likely than other women to be killed, according to the National Coalition Against Domestic Violence.
"There have been so many women that he's done this to," she said. "What I realized after is our whole relationship is full of lies and he just lied to me. He's not a human that has empathy.
"He truly lives a life of lies."
---
'Abuse, Intimidate, Harass And Stalk Me'
Allegations against Schatan in Chicago go back to at least 2012, when a woman — whose identity Block Club has chosen not to reveal since she declined to be interviewed — sought an order of protection against him.
The woman, who worked under Schatan at the iconic Cubby Bear in Wrigleyville, said the bar's general manager had abused her physically about six times over the course of a year while they dated, according to court documents. The two started dating in March 2012 and broke up about a year later.
During one instance in January 2013, the woman wrote in her affidavit for a restraining order, Schatan and her argued at his apartment. When she tried to leave, he "restrained me. He grabbed me by the arm and then grabbed me by the shirt and threw me against a wall," according to the affidavit.
The woman didn't file a police report.
Two months later, on March 26, Schatan attacked her again, she wrote.
That time, according to the affidavit, Schatan texted the woman at about 2 a.m. and told her he was going to pick her up from work and then waited outside, even though she'd told him at least six times she didn't want a ride.
Once outside, the woman saw Schatan, who she wrote grabbed her arm and pulled her into his car.
The two argued and the man called her a "c—" several times, the woman wrote. He grabbed her by her hair and slammed her head against the car door about 10 times while driving, she wrote, and when she tried to push him off, he punched her in her arm repeatedly.

Schatan pushed the woman's head into the car door again and she pretended to pass out, she wrote, but once they parked Schatan slapped her face.
Schatan took the woman to his apartment and they continued arguing, she wrote.
"He then strangled me for approximately 30 seconds and threw me across the room," the woman said in her affidavit. "He approached me and began kicking me. He kicked me at least four times."
Afterward, Schatan tried to take the woman's purse, pushed her into a metal grate on his balcony, kicked her and dumped the purse out on her, the woman wrote.
"I told him that I loved him to get him to stop attacking me," the woman said in her affidavit.
The woman left his apartment at 10 a.m. to go to work and filed a police report, she wrote.
A police spokesman told Block Club Chicago the woman did file a report the day after the attack, telling officers her ex-boyfriend met her near her workplace and struck her. The woman was taken to another location where she was "dragged from a vehicle and kicked," police said.
The woman wrote in her affidavit that Schatan wasn't just physically abusive: He called her a "c—" and "b—" throughout their relationship. After they broke up, he sent her more than 50 texts calling her a "c—" and "fat b—" over 19 days, continuing even when she asked him to stop, she wrote.
"I am afraid [Schatan] will continue to abuse, intimidate, harass and stalk me," the woman said in the affidavit.
She was granted the restraining order.
---
'Don't Hurt Me'
Several years later, another woman, who asked not to be identified because she fears Schatan, met him.
By then, Schatan had another high-profile restaurant job, this time at trendy and popular Downtown restaurant Cochon Volant inside a Hyatt Hotel at 100 W. Monroe St. A mutual friend warned the woman about Schatan, calling the well-known restauranteur a "terrible person" who faced restraining orders for being physically abusive.
The two continued to date but, one day, Schatan seemed "off" and got upset, the woman said. She ignored him for a day.
Schatan showed up at the woman's home, trying to get in. The doorman wouldn't let him up, the woman said, but Schatan got into the garage and snuck up to her apartment. The doorman called the police and Schatan left before they arrived.
The two broke up for several months, but they eventually restarted their relationship.
Things were "fine, everything was good," the woman said.
And then, one day, things weren't.
The two were at the woman's house in March 2016 when Schatan threw a dish at her wall and yelled at her, she said.
Fearing Schatan would hurt her, the woman ran to her room and locked the door — but Schatan punched through it and tackled her, she said.
"Don't hurt me," she told him.

She was able to contact her doorman who called police. Meanwhile, she said Schatan was threatening her life and preventing her from leaving the apartment. But when he realized police were en route, he fled with her purse and laptop.
The next day, the woman went to a police station and tried to get a restraining order.
Schatan proved elusive, she said, and for months when officials tried to meet with him about the restraining order he appeared to dodge their efforts. Finally, an employee at Cochon Volant identified Schatan and he was summoned.
The woman didn't expect Schatan to come to court, but he did, which "freaked [her] the f— out," she said.
Schatan told the court he had done the things described in the woman's request for an order of protection, she said.
In the woman's petition, she described Schatan attacking her, punching through her door, breaking her dishes, throwing her to the ground and chasing her around her apartment. He'd temporarily stolen her purse, she wrote, and broken her computer and iPad.
The effects, the woman wrote: "Minor bruising on back & face. Broken dishes, door, computer & iPad. Threatened my security of living daily life. Emotional distress of trust & security."
That was the only time Schatan was physically abusive, the woman said, and he was not verbally abusive. He didn't violate the order of protection she eventually received.
But she lived in fear for him for long after the attack and was too frightened to press charges.
"Right after, for the first year, I was just extremely scared. Most of my friends wanted me to press charges against him, but I just couldn't do it," the woman said. "I was deathly scared of him.
"Even when I was in court with him that one day, I didn't even think I could get up there to say 'yes' when they asked me if what I put in this order of protection was true. … There was no way I felt like I could defend myself in pressing charges against him. And I was also just extremely scared of what he would do."
---
'If You Press Charges, You Are Fired'
Allegations of Schatan's abuse have followed him into several popular Chicago dining establishments. Multiple former employees and coworkers said they saw Schatan insult his employees, throw "tantrums," mock people with disabilities, use racist nicknames for employees of color and say he only wanted to hire women who he found attractive.
Several people described an incident where Schatan, on the night of President Donald Trump's election in 2016, went into the kitchen and told Latino workers, "You all better pack your bags because you're all going home now."
And one of Schatan's favorite terms was "c—," which he used "every day," said one former coworker.
"He would just refer to people that he didn't like or people that he thought were not worthy, he would say 'lazy c—' or 'that woman over there is being a c—' or 'that server's being a c—; you need to fire her,'" the former coworker said. "That word was part of his vernacular."
The same coworker said Schatan also referred to people — including employees — as being "retarded" as an insult. Other former coworkers said they'd witnessed Schatan mocking people with mental and physical disabilities; one said he referred to a bartender as "the retarded girl" and called another employee's sister, who has special needs, "retarded."
But workers, who depended on these jobs to pay the bills, said they didn't feel empowered to speak up — and one who did ended up getting fired.
Early on May 12, 2018, while managing Cochon Volant, Schatan attacked his girlfriend — someone he supervised — while they were at the restaurant, according to the alleged victim, a witness, court documents and a police report.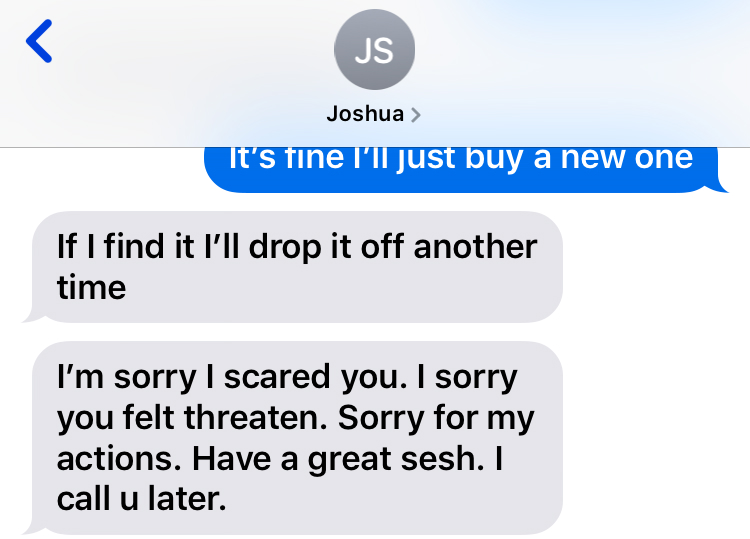 The woman, who asked not to be named, said the two had worked together for a decade and been romantically involved "on and off for some time." Schatan had "always had a temper," she said, but in May they were at the restaurant with another employee, lead server Linus Coy, when they got into an argument and Schatan slapped her across her face.
Schatan took her phone and threw it across the dining room, she said. "Shellshocked," she left then returned shortly after to grab her phone.
That's when Schatan chased her through the kitchen and into a hallway, where he pushed her, she said. The woman fell to the ground and Schatan grabbed her by her hair and dragged her back through a door, she said.
Schatan "pretty much held the door so that I couldn't get out and I just remember sitting on the floor and I was crying and he was trying to talk to me …," she said.
At one point, Schatan walked away and, as he did so, he told her she'd be "f—— fired" if she pressed charges, the woman said.
Coy said he was talking with Schatan and the woman at the restaurant when the alleged attack happened.
"He attacked her and I unprovoked," Coy said. "He charged at us and chased us through Cochon into the Hyatt lobby. He took two swings at me and missed."
Coy said Schatan shoved the woman into a door, dragged her by her hair and screamed at the woman and Coy that he would kill them.
A police spokesman shared a report from the incident with Block Club, which matched the story Coy told.
After the alleged attack, a security guard was called over and he found the woman and the attacker sitting on the floor, talking, police said.
The attacker left the restaurant when police arrived and "threatened the victim by saying, 'If you press charges, you are fired,'" police said.
Officers didn't see any signs of physical injury, police said.

Coy unsuccessfully attempted to get a restraining order against Schatan after the incident. In his request for a restraining order he told the court that on May 12, 2018, Schatan had "chased me out of a building, yelling he would kill me, took several swings at me and missed, then attacked a female employee" while at Cochon Volant.
Then, the day after the incident at Cochon Volant, Schatan "asked employees for information he could threaten me with," Coy wrote.
Coy said he reported the incident to oher restaurant management and the head chef and was told his job was safe and the alleged attack would be investigated. Two days later he said he spoke to the founders of WellDone Hospitality Group, Jonas Falk and Justin Rolls, and they told him he and Schatan were suspended during the investigation.
Two weeks later, WellDone's lawyers told Coy he was fired, he said, and asked Coy to sign a non-disclosure agreement in exchange for three months of health insurance. Coy said he declined the offer. Schatan stayed on with WellDone.
"I was pissed. I had a great job. … I was making great money, got all the shifts I wanted, and then I was left with nothing," Coy said. "I had to seek therapy."
A spokesman for WellDone Hospitality Group, which operates Cochon Volant, Taureaux Tavern, Mixed Greens, Dough Bros. and Francois Frankie, employed Schatan during the alleged attack, said the incident did not occur in Cochon Volant itself and such incidents were private.
"We can say, however, that no complaints were filed with WellDone Hospitality Group and personal accounts of the participants have varied wildly in the year-plus time since the incident occurred," the spokesman said. "This was an incident that did not occur in our restaurant, took place several hours after the restaurant had closed and involves three people in a private relationship."
The spokesman also declined to comment on Coy's allegations of his own dismissal, saying, "Due to privacy laws, we cannot discuss the specifics of the event other to say Linus Coy was officially terminated for cause for reasons he acknowledged and has not contested."
Coy hadn't seen Schatan be physically violent before or after the alleged attack, but he said Schatan was frequently verbally abusive with his staff.
The woman didn't press charges, and she continued to date Schatan for about three months until August, she said. She still worked at the restaurant but didn't see Schatan because the hotel banned him from the property, she said.
"I was scared and I felt like I didn't want to lose my job at the time," she said. "I was just scared."
That November, the woman started working at another WellDone restaurant called Taureaux Tavern, 155 W. Van Buren St. She began to see Schatan regularly again and their intimate relationship restarted.
"Our relationship never got better," she said. "He continued to verbally abuse me. He physically abused me."
The last physically abusive instance happened in January, the woman said. Schatan told her he was getting help from his therapist, she said, but his behavior didn't change.
Throughout their relationship, Schatan belittled the woman, insulted her appearance, called her a "b—" and a "c—" and threatened her job, she said. She provided Block Club screenshots from her phone showing Schatan had called and texted her repeatedly, even when she asked him not to.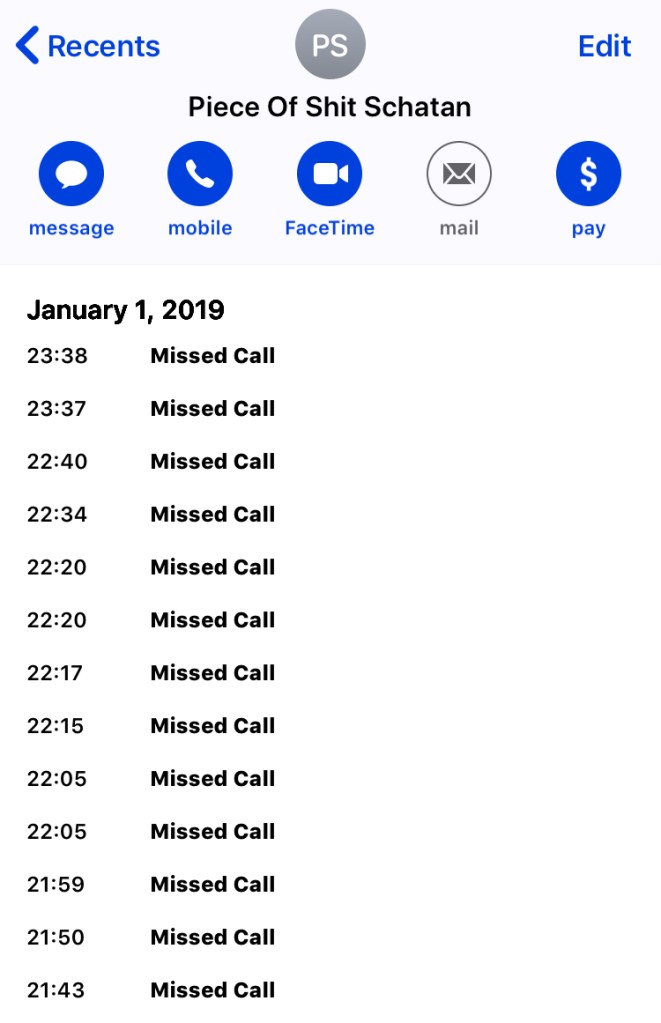 "He became more manipulative, just verbally abusive and emotionally abusive," she said. "And it just wore down on me."
In late August, Schatan "flipped out" and "verbally assaulted" her when she said she was going to fill in for the restaurant's beverage director.
He "told me I suck at my job and told me I was a horrible employee and told me I make his life a living hell," she said. "He was talking really bad words about the [beverage director]. He called her a 'Mexican c—.'"
The next day, Schatan contacted the woman, asking if she'd told the beverage director what he'd said about her, she said. When she told him she had, he told her to expect a call from WellDone's lawyer, she said.
Scared and worn down, she left the job and walked out.
At least five other employees followed suit in solidarity, including the beverage director.
The WellDone Hospitality spokesman said Schatan left the business after "an event that occurred this summer" following comments Schatan made "at home, outside of the workplace, about existing team members, which where then reported to HR, investigated and actions were taken."
One of the employees who quit said she'd heard about the alleged attack at Cochon Volant. So when the "Mexican c—" incident was reported, she decided to leave.
"Now, this time time he didn't [hit the woman], but he yelled at her and she was scared," the former employee said. "He could have done that again."
---
'Trying To Rebuild A Life'
Workplace violence — which ranges from verbal abuse to physical assaults — and domestic violence can have longterm impacts on the mental health of victims and are linked to lower job satisfaction and increased rates of depression, according to the U.S. Department of Labor.
Starting in 2020, Illinois will require all employers to offer sexual harassment training and limits things like non-disclosure agreements and non-disparagement clauses in cases of sexual harassment or discrimination.
Coy said Schatan was "constantly" verbally abusive with WellDone employees and frequently made racist and sexist comments. Coy sought therapy after he was fired from Cochon Volant and said he worried "every day" about the women who had to work with Schatan at WellDone Hospitality.
"He told me I sucked at my job, that I wasn't any good, that I was an idiot. Just made fun of me whenever he wanted to," said Coy. "I still have some PTSD, obviously, from all of this. But [I'm] managing it."
The restaurant industry is known for its high-pressure and high-temper culture, and it has been criticized as toxic for years due to issues with verbal abuse and sexual harassment.
But chefs and restaurateurs have come under increased scrutiny in recent years as women and men, emboldened by the #MeToo movement, have spoken out against harassment and abuse — sexual and otherwise — in the workplace.
Now, the woman who said she was attacked at Cochon Volant has decided to try to pursue charges against Schatan. She tried to get a restraining order against him, she said, but officials were again unable to locate Schatan.
Charges haven't been filed against Schatan as of Wednesday afternoon, police and State's Attorney's Office officials told Block Club.
But the woman said she's not giving up and she was told there's surveillance video of the May 2018 attack that could be used in a case. (Block Club was not able to obtain the video.)
WellDone Hospitality said the alleged May 2018 attack and the incident in August — when Schatan allegedly called a coworker a "Mexican c—" — did not happen in its restaurants themselves.
WellDone did not comment on other incidents. A spokesman said it does conduct reference checks on applicants, though it did not comment directly on Schatan's hiring. The company's spokesman said WellDone also has a "comprehensive employee manual" and provides employees a way to file complaints.
"If complaints or allegations about team members are not filed with Human Resources as described in our employee manual, there is little for us to investigate or act upon," the spokesman said.
"In the many years we've been in operation, with the hundreds of employees we've been fortunate to have on our team, there have been no patterns of inappropriate behavior. When a few unfortunate instances have occurred, we've acted swiftly to protect the health and wellbeing of our team members and customers, and we remain committed to maintain a safe and harassment-free environment."
The woman who is pursuing charges has been criticized for not acting sooner, which she said is frustrating after all she's been through.
"It's annoying. As if being verbally and emotionally abused and gaslighted isn't reasoning enough," she said. "My job was at stake. He pretty much controlled every aspect of my life.
"I am currently trying to rebuild a life, but it's hard because I'm still dealing with all of this."
For so long, she previously told Block Club, she'd been in an abusive relationship — and during that time she had loved Schatan and felt bad for him, even when he hurt her.
But he needs to get help, she said.
"… He is a predator that will not stop," the woman told Block Club. "He says he gets help. It clearly is not working. Something is wrong with him. And he needs to be locked up."
Do stories like this matter to you? Subscribe to Block Club Chicago. Every dime we make funds reporting from Chicago's neighborhoods.