UPTOWN — When the City of Chicago ripped up Argyle Street east of Broadway in late 2016 to create the city's first "shared street," James Bingham hated it.
"I thought it was too confusing to park," the 32-year-old resident said Thursday. "Cars are always driving slow because they seem confused. But I guess that is kind of the point."
You can now count Bingham as one of the believers in the concept, which blurs the lines between roads and sidewalks, parking spots and shared spaces.
It's been such a success, in fact, that city officially ditched the "pilot program" tag this week and declared the shared street in Uptown here to stay. With the blessing of Ald. Harry Osterman (48th), the City Council's Pedestrian and Traffic Safety Committee pushed through an updated ordinance.
Although the design caused some confusion at first, Osterman said there have been few complaints. Pedestrians seem to enjoy the relaxed walking conditions which leads to more foot traffic for local businesses.  
If you've been to the commercial strip of Argyle Street that's lined with Vietnamese restaurants and shops, you might notice that walking around feels a bit different. It feels flat and open without a traditional street curb.
You'll also notice cars seemingly parked on the sidewalk and pedestrians walking in and out of the street.
The idea behind a shared street is to create an area that doesn't prioritize vehicle traffic. There are no curbs, making the street feel more like an open-air plaza.
Instead of a traditional street, where cars seem to rule the road, all users of the road are prioritized.

Drivers are forced to make eye contact with pedestrians and to travel at 15 mph or less, a much safer speed for pedestrians. On a shared street, pedestrians have the right of way over all other traffic.
Chris Oguguo, 59, was leisurely crossing the road on Argyle Street on Thursday afternoon. He said he is new to the area and is still unsure how he feels about the unorthodox design.

"It's kind of strange," he said.
He said he is interested to see how he may or may not like the design after spending more time in the area.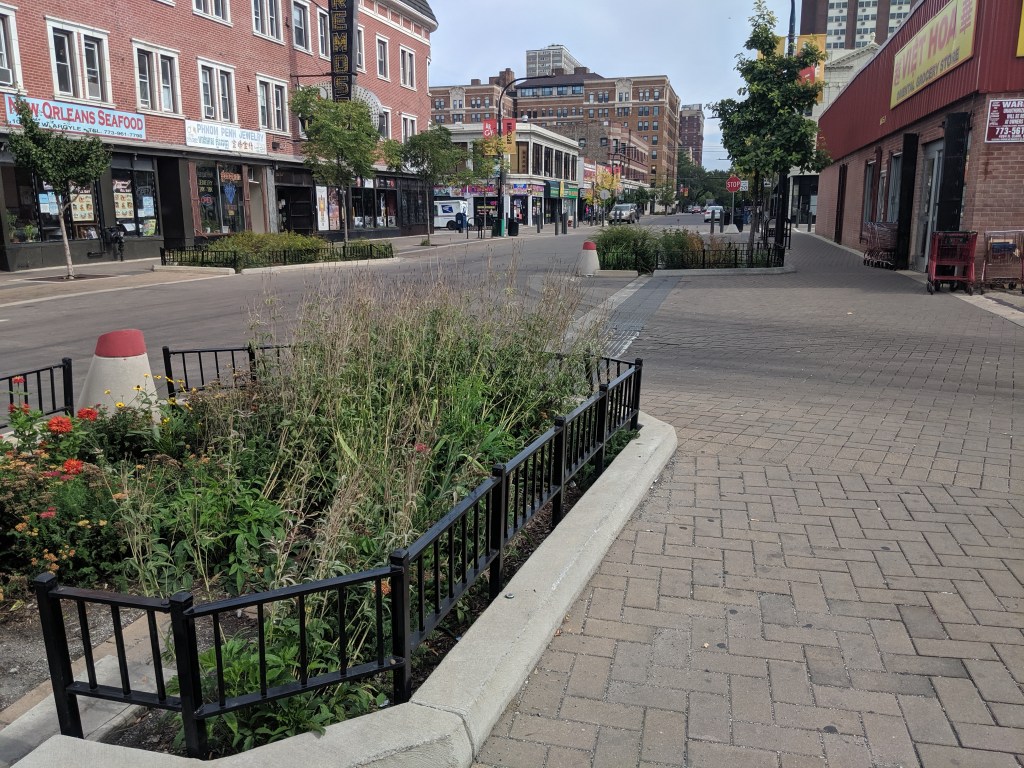 Jenny Phen, 24, said she has lived near Argyle Street in Uptown most of her life. She said the design creates a more enjoyable pedestrian experience.
Phen was glad to hear the design is staying. She mentioned that larger events, like the summertime Argyle Night Market, seem to work better within a shared street.
"I love it," she said. "It seems like more of a plaza and a place for people to relax and go about their day."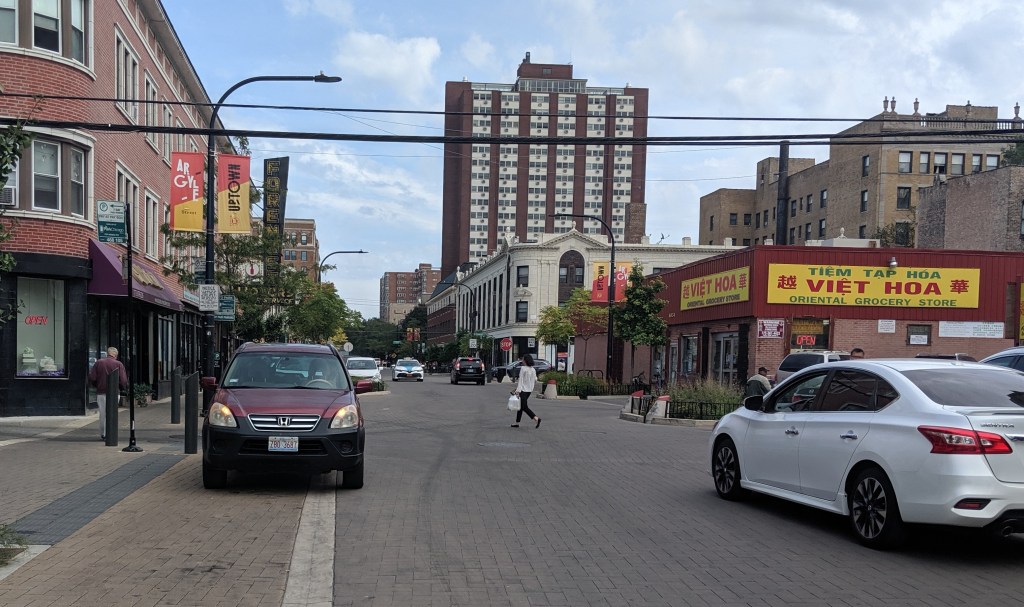 Do stories like this matter to you? Subscribe to Block Club Chicago. Every dime we make funds reporting from Chicago's neighborhoods.