HUMBOLDT PARK — One Sunday morning about five months ago, Christina Engqvist Pedersen was driving around Humboldt Park with her takeout box of leftover breakfast pancakes, looking to give the food to someone in need.
That's when she saw about 10 people living in tents underneath the viaduct at Chicago and Sacramento avenues.
Struck by the sight, Pedersen changed course.
"Two pancakes wouldn't serve 10 people, she said. "I handed them the pancakes to share and told them I would be right back with some more food for them."
Since then, Pedersen, 48, has been making meals and delivering them to the people living underneath the Humboldt Park viaduct a few times a week.
Sometimes she hands out sandwiches filled with fresh vegetables. Other times she hands out home-cooked lasagna and garlic bread. But she always makes sure to include fresh fruit on the side.
"When you're blessed, you have to remember to give back," Pedersen said.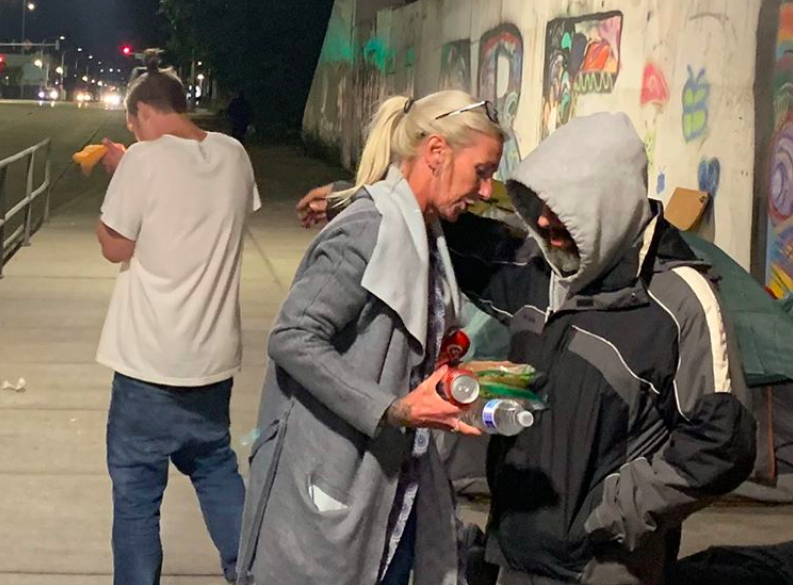 Originally from Denmark, Pedersen moved to Chicago about four and a half years ago for her husband's job. She and her husband live in Humboldt Park.
Pedersen said her "heart has always been bleeding for those who have not had an easy life." While in Denmark, Pedersen volunteered for a women's shelter.
It wasn't until Chicago, though, that Pedersen decided to make it her mission to help people experiencing homelessness.
"It's a totally different world this life in Chicago, in the states, that some people are living that way," she said.
Along with home-cooked meals, Pedersen also routinely hands out toiletries, clothing, blankets and other household items.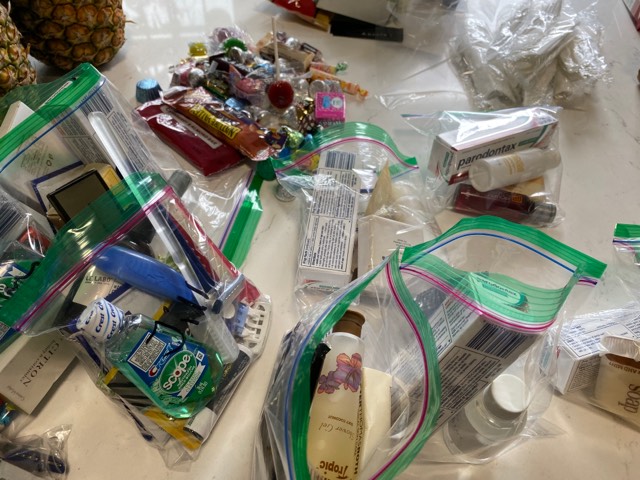 On Sunday, Pedersen dropped off a blanket, underwear, socks and a balloon for one woman's birthday.
"She's the same age as me. Seeing a nice girl living like that — it just kills me," she said.
Pedersen said over the last five months she's formed special bonds with several of the people living underneath the viaduct.
"It's kind of like having a second family," she said.
Pedersen recently put out a call on social media, asking for neighbors to join her effort. She also launched social media accounts dedicated to the effort.
Pedersen said she goes to the grocery store nearly every single day to keep up with the meals. She estimates she spends somewhere between $600-700 per month on food, toiletries and other items.
It's simple, Pedersen said: If neighbors were to join in and split the responsibilities, more people would get the help they deserve.
"I'm hoping someone will step up and help me, especially now that is winter is coming," she said.
Already Pedersen's friends from Denmark and some Humboldt Park neighbors have offered to make meals or send her money. But she hopes it's only the tip of the iceberg.
"Right now, I'm just taking care of the eight-10 people at Chicago and Sacramento. I hope my Facebook group will grow and I can have some funding so we can all take care of a lot more people," she said.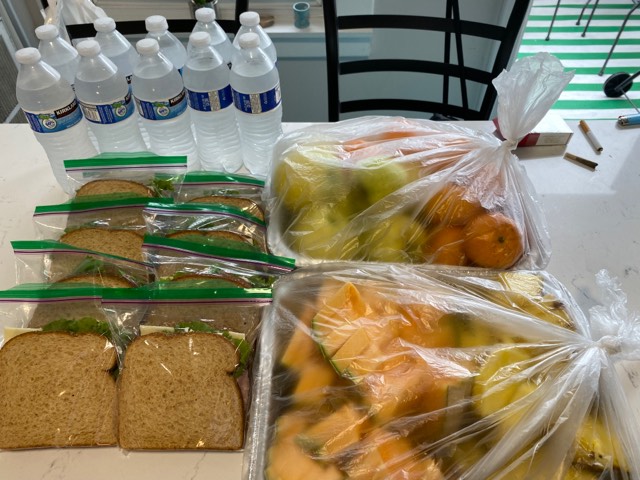 Pedersen is also exploring the possibility of selling rubber bracelets at local stores to support the cause. All proceeds from the bracelets would benefit the effort, she said.
But no matter what happens with the fundraising, Pedersen has made it her mission to help people without homes — and she doesn't plan on stopping anytime soon.
"I will do this as long as I'm in the states," she said.
To get involved, visit Pedersen's Instagram page or Facebook page.
Do stories like this matter to you? Subscribe to Block Club Chicago. Every dime we make funds reporting from Chicago's neighborhoods.