EAST VILLAGE — West Town neighbors are thanking a small business owner after he turned a vacant neighborhood eyesore into a tidy and festive lot.
Rob Colosi-McCann was among many neighbors tired of looking at the vacant and dilapidated building at 1952 W. Chicago Ave., which has been vacant for years. So, he got to work painting over graffiti, removing trash and brightening up the area.
"I kind of just got to the point where I was like, 'If nobody's going to do anything about it, I'll take it upon myself,'" said Colosi-McCann, the owner of Inside Home, an interior design showroom and retail store at 1942 W. Chicago Ave.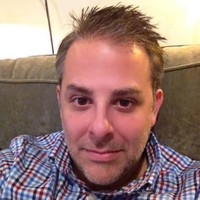 On Sunday, Colosi-McCann recruited a neighbor to help him shop for supplies at Home Depot, climb the fence, clear garbage, spray paint over layers of graffiti, lay fresh mulch, plant mums and decorate with cornhusks, hay bales and pumpkins.
The duo spent about five hours on the project, and filled two garbage cans with trash.
"It just shows you what two people can do in a few hours. It doesn't take much."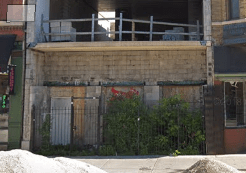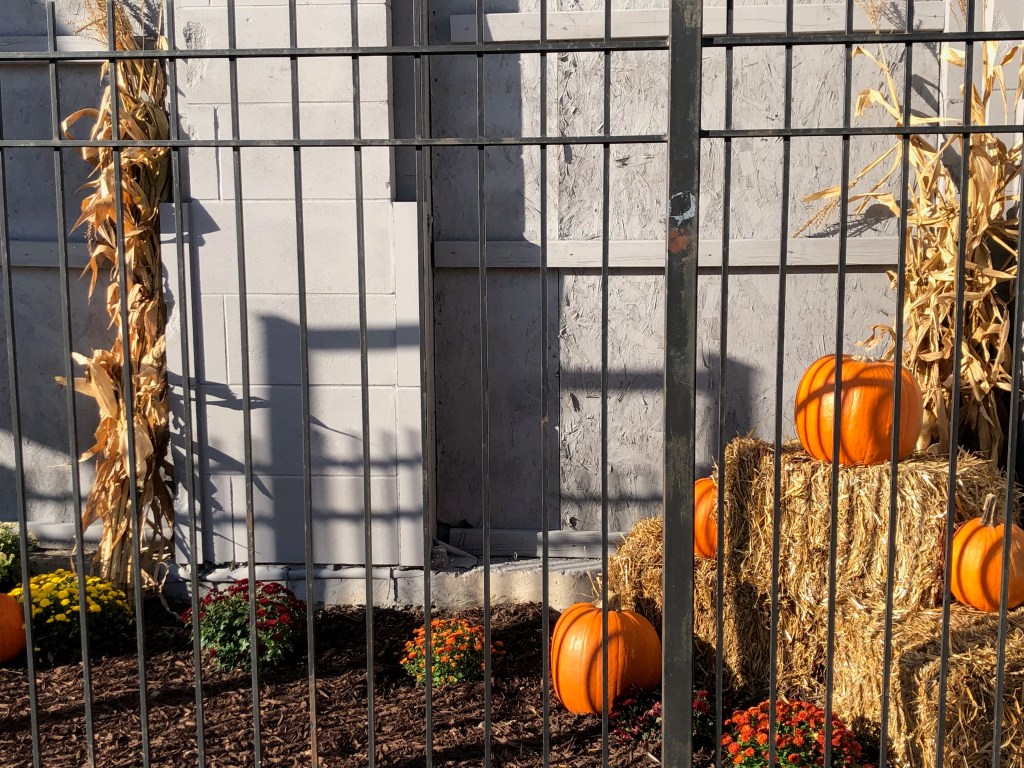 Over the past 24 hours, Colosi-McCann has been hailed as a neighborhood hero.
But he didn't do this for the praise, he said.
"I just did it for the neighborhood," he said. "I didn't think I was going to get recognized for it, honestly."
Colosi-McCann, who has lived in East Village since 2004, had the following message for neighbors:
"Support local businesses," Colosi-McCann said. "When [you] support a local business, it doesn't leave the neighborhood. … It was [your] money that gave us the opportunity to do it. We were able to take that and put it back into the community."
His gift to the community is aptly timed with Halloween; the history of the 1952 W. Chicago Ave. building is nothing short of haunting.
The building was most recently home to a Bella's Pizza, where a delivery driver was shot and killed in the back alleyway in 1981.
In 2008, Michael Cosmano, the building's former owner and the owner of the Bella's Pizza, was charged with the murder of the delivery driver.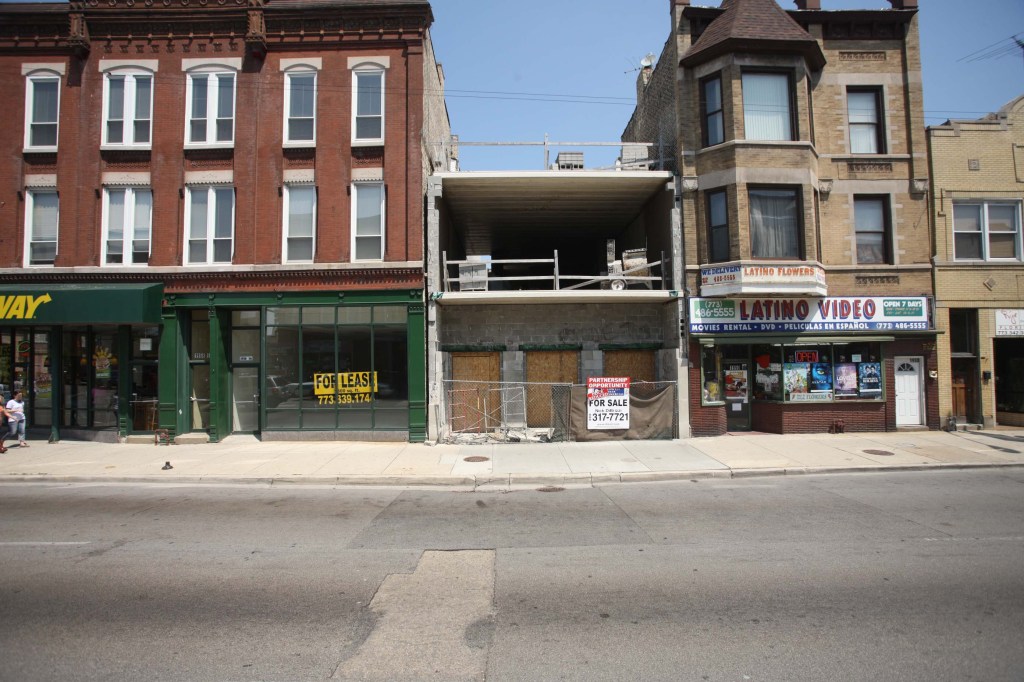 Before his arrest, a fire destroyed the building. Cosmano later lost the two-story, 6,000-square-foot space to foreclosure.
In 2011, the bank-owned building sold for $320,000 at an auction and was scheduled to be transformed into a lounge co-owned by Blackhawks anthem singer Jim Cornelison in 2014.
RELATED: Hockey Bar at Busy UK Village Corner Nixed, Blighted Building Up for Rent
In 2015, however, those plans were nixed.
The building has been a vacant eyesore ever since, residents said, collecting debris, graffiti and trash.
"It is a blight. I wish that somebody would do something responsible with it. It is time for something to get done," former East Village Association president Neal McKnight said in 2015.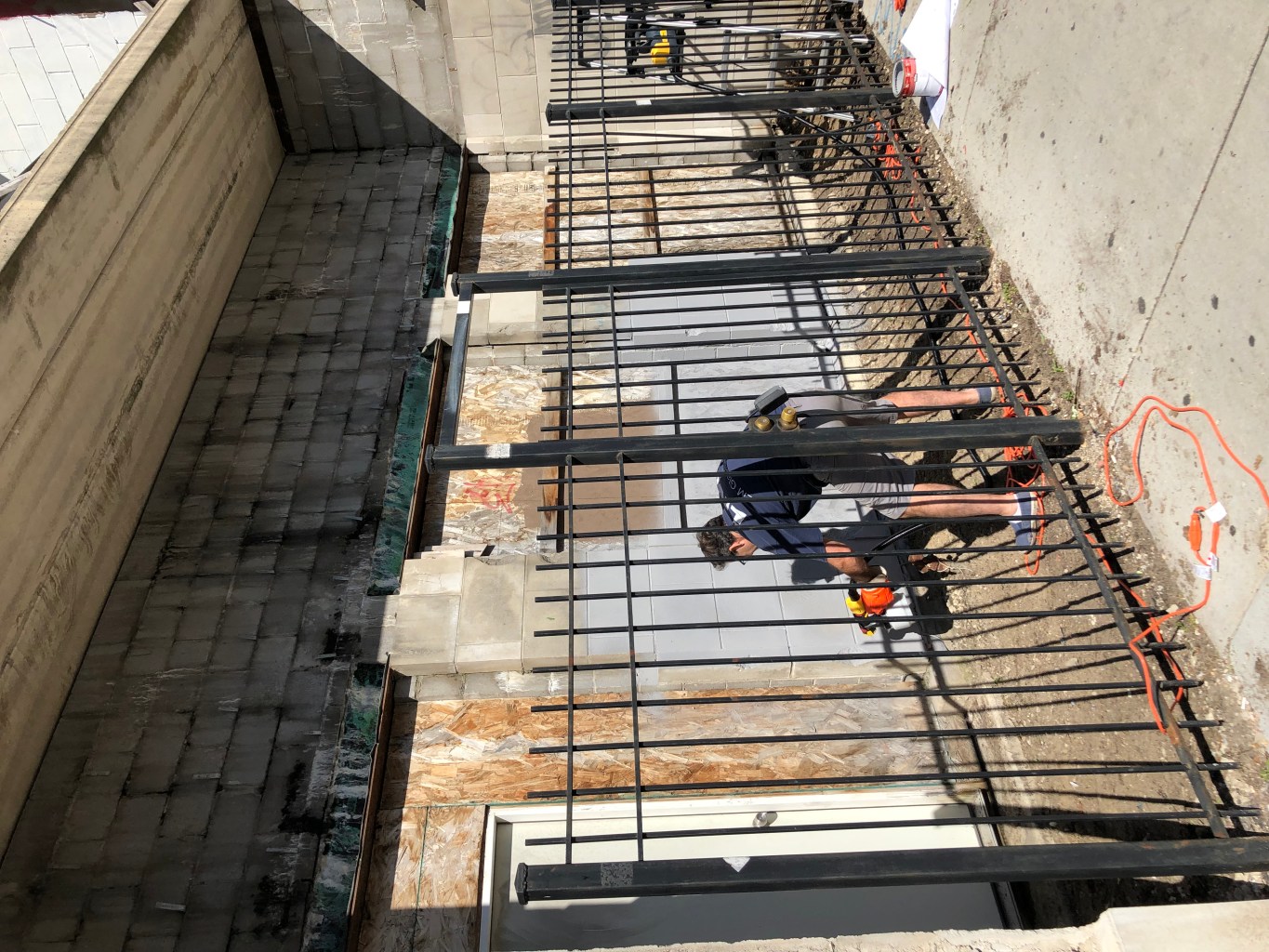 That wish finally came true on Sunday, when Colosi-McCann called McKnight and asked him for his help in flipping the site a-la "guerrilla gardening" style.
Other neighbors stepped up, too. Smith Park's Christy Webber Landscapes, 2900 W. Ferdinand St., supplied decorative corn husks.
And Pierre's Bakery, 1956 W. Chicago Ave., provided electricity.
"It's really important to really see the effects of what local businesses do to a community," Colosi-McCann said. "I know it sounds cliche, but it holds true for a reason."
Do stories like this matter to you? Subscribe to Block Club Chicago. Every dime we make funds reporting from Chicago's neighborhoods.