WICKER PARK — Early Monday morning, a trio of masked thieves ransacked a Wicker Park smoke shop and took an ATM machine, two hookahs and a couple stacks of rolling papers.
Around 2:30 a.m., a group of three men in masks and hooded sweatshirts broke the glass of the door of Smoke Times, 1850 W. Division St., according to shop owner Asif Zaman.
In and out in under a minute, the thieves dismantled a cash machine in the back of the shop and carried it outside.
In the process, they broke some items, and stole two hookahs and a stack of blunt wraps, which are collectively worth about $1,000.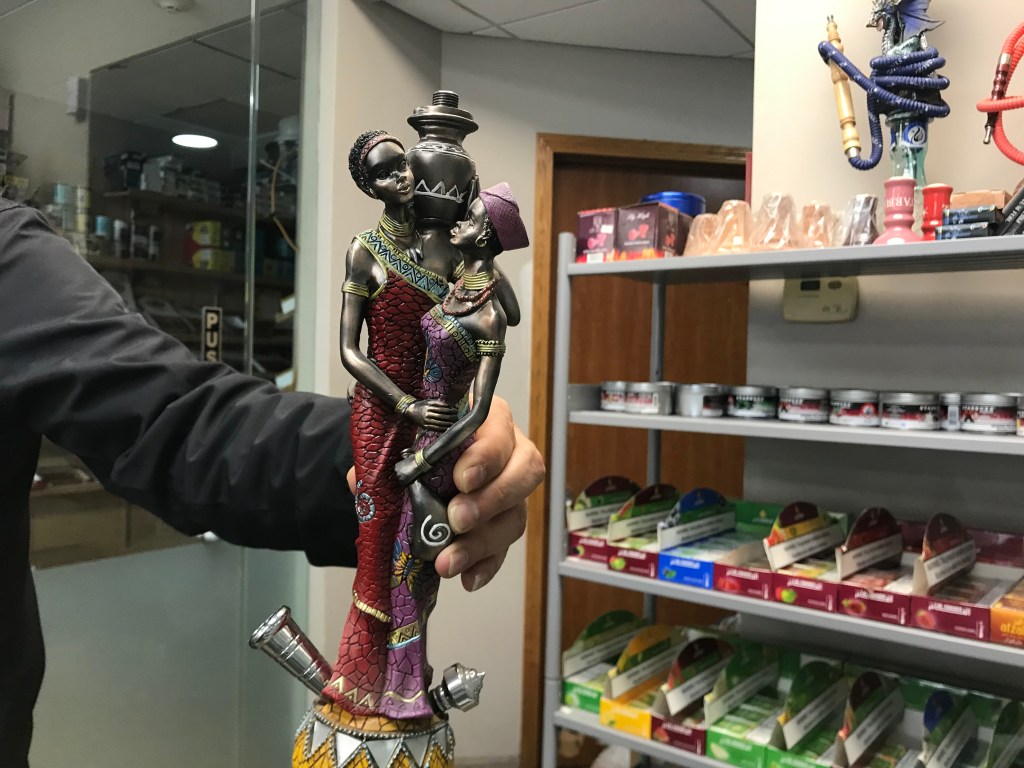 Zaman said Monday's robbery marks the third break-in since he opened his shop eight years ago.
About six years ago, thieves stole a couple thousand dollars worth of merchandise. About four years ago, thieves struck again, stealing $8,000 worth of cigarette cartons, vapes and other products.
After the second break-in, Zaman installed a security system and alarm. Insurance covered a little more than half of the cost of the stolen items. The cost of replacing the glass windows in the door was about $400.
Zaman, who lives in the north suburbs, said he opened his shop in the neighborhood because Wicker Park has a lot of foot traffic.
On Monday, that was true; several neighbors stopped in on their way to work to ask what happened. Zaman maintained a positive disposition.
"This is part of life," he said.
Police said they responded to an alarm at the shop early Monday and arrived to see the front door smashed in and broken. No one is in custody and an investigation is ongoing.

Do stories like this matter to you? Subscribe to Block Club Chicago. Every dime we make funds reporting from Chicago's neighborhoods.