GREATER GRAND CROSSING — Three women whose mothers battled breast cancer will hold their fifth annual walk for breast cancer awareness at 11 a.m. Saturday.
Pets and children are invited on the walk, which will run rain or shine along 71st Street from St. Columbanus Church, 331 E. 71st St., to State Street and back.
Each walk has hit a major South Side corridor, including 47th, 55th and 87th Streets and King Drive in past years.
"We give roses to the fighters and survivors, and have a moment of silence for the people who have died before releasing balloons with their names on them [at State Street]," organizer Tanesha Peeples said.
Pamphlets from local hospitals on preventative measures and information on free screenings and healthy living will be available along the route.
Following the walk, a barbeque will be held at St. Columbanus to celebrate the event's fifth anniversary. A fitness demonstration from Ivy League Fitness, 900 E. 47th St., will coincide with the barbeque.
The walks, which have been held annually since 2015, are organized by Peeples and her close friends Shantell Jamison and Shanetta Davis.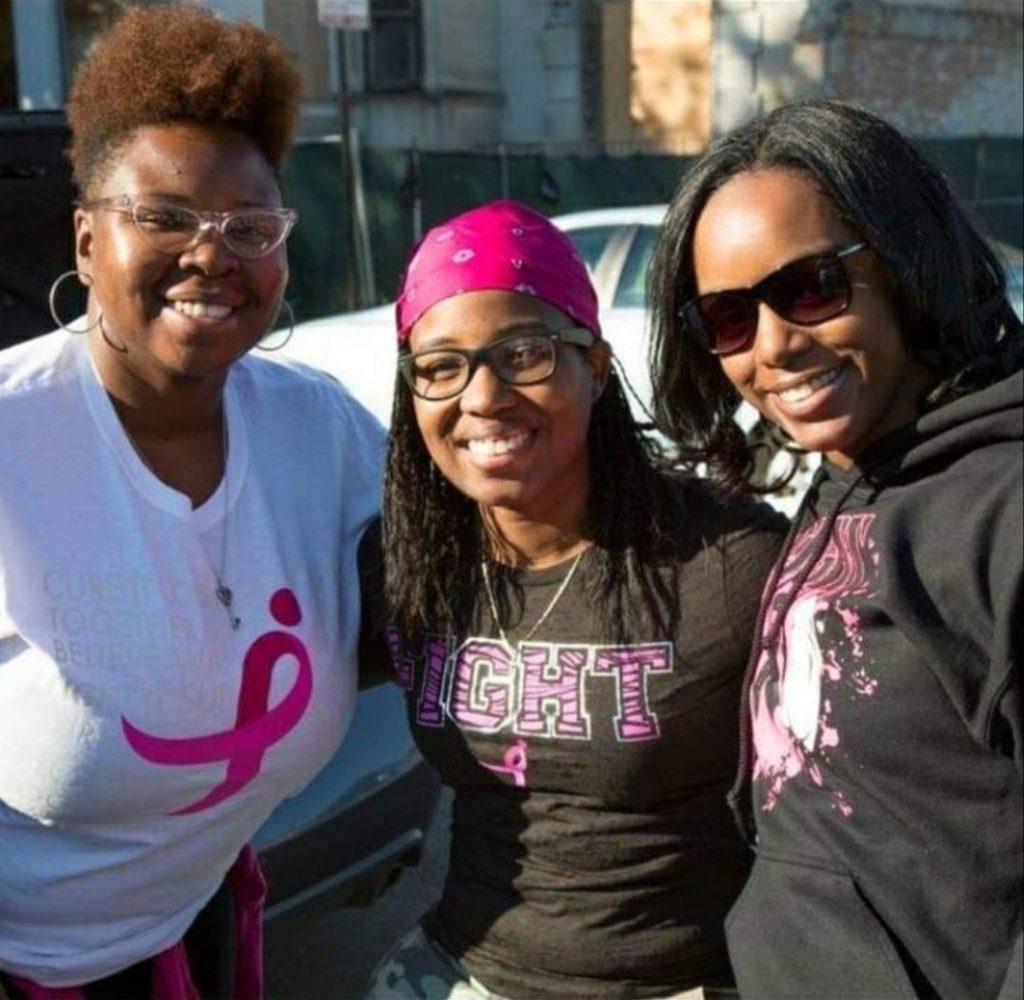 As their mothers all battled breast cancer at the same time, they wanted to organize an event highlighting the disease's impact on the black community.
Peeples' mother died in May 2016 after being diagnosed with stage 4 breast cancer a few years prior, and only participated in the inaugural walk.
Peeples said her mother was "appreciative and emotional" about the chance to bring awareness to a disease that had put so much stress on her and her family.
"Even though she wasn't in the best condition at the time, she walked the entire route," Peeples said. "Just being able to walk as she struggled with her health … was really inspiring for her. She was inspired to keep fighting throughout that next year and kept hope alive."
The seriousness of the event doesn't stop the organizers' inner teenagers from shining through.
A couple years into the walk, someone had the genius idea to name it "Taking It to the Streets" — or T.I.T.T.S., for short, Peeples said.
Past walks have maxed out around 50 people, although Peeples is concerned Saturday's rainy forecast might affect turnout.
Since its "bootleg" beginnings as an event spread on Facebook for the organizers' friends and family, the walks have grown into something the host neighborhoods have enjoyed, Peeples said.
"That's been our goal, to walk along some major thoroughfares on the South Side and raise awareness of the people who have been triumphant, and honor those who have lost their battle," she said.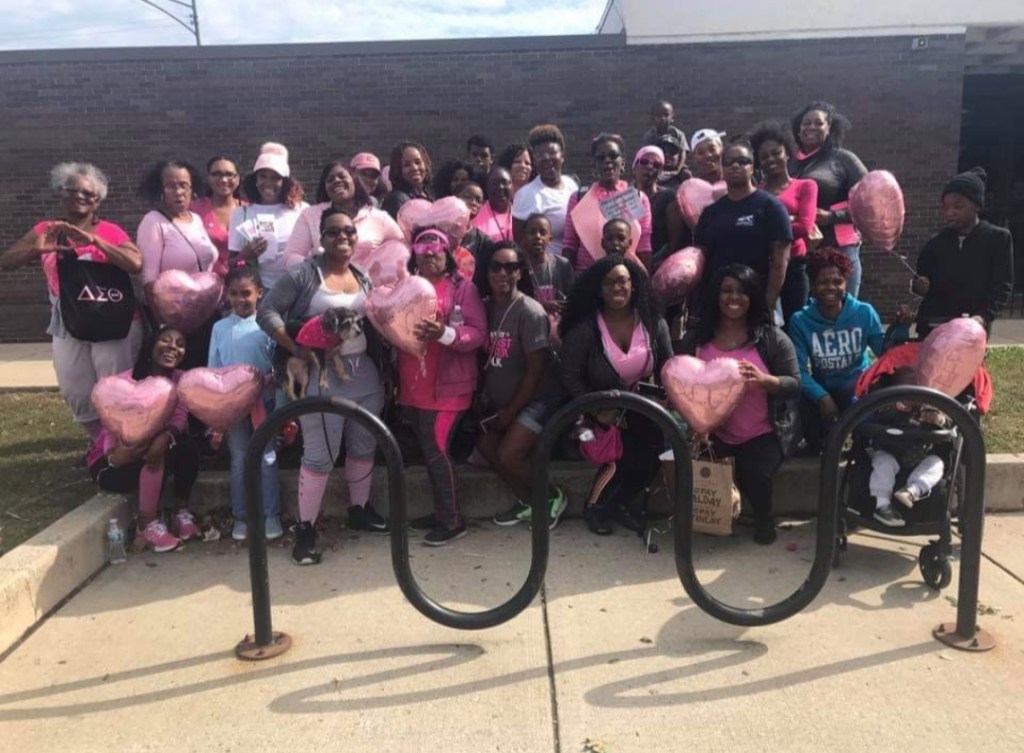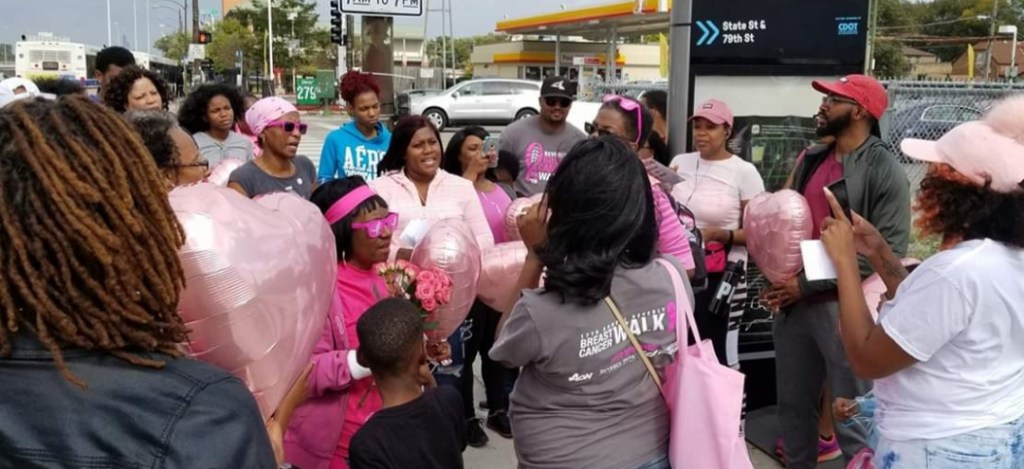 Do stories like this matter to you? Subscribe to Block Club Chicago. Every dime we make funds reporting from Chicago's neighborhoods.