DOWNTOWN — You can smell SUE the T. rex's breath at new stations added to the dino's Field Museum suite.
Don't get too excited, though: The museum described SUE's breath as "putrid."
The new sensory stations will allow visitors to the museum to feel what the skin of different dinosaurs would have felt like, smell SUE's breath, hear the famous T. rex's "subsonic rumble" and watch SUE "tromp through the Late Cretaceous forest," according to the Field Museum.
"Beyond the fun of getting up close and personal with the world's most complete T. rex, the new sensory stations in SUE's suite give visitors an insight into the science we do and the fascinating questions it can answer about what the planet was like 67 million years ago," said Jaap Hoogstraten, the Field's director of exhibitions.
Az Klymiuk, the museum's collections manager of paleobotany, analyzed fossils found near SUE and determined what modern-day plants are similar to those fossils. The Chicago Botanic Gardens then helped perfect the scented oils for plants that will be used to help museum visitors smell the forest where SUE would have explored.
And as for SUE's "putrid" breath: That smell was designed by experts who kept in mind that T. rex teeth "would hold onto flesh and cause an unpleasant odor," according to the Field.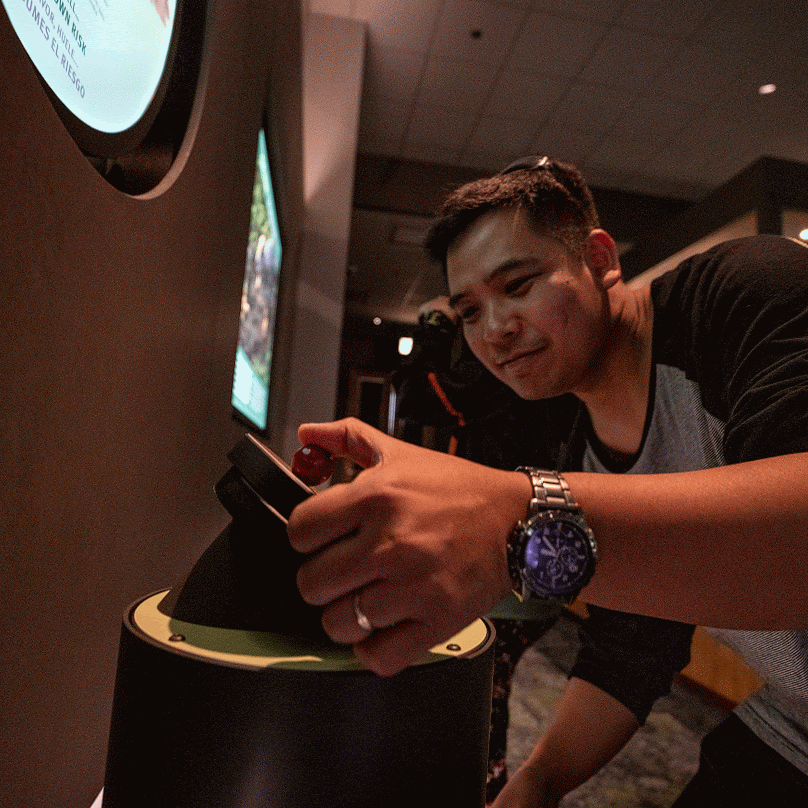 The sound station required experts to take recordings of crocodiles and bitterns — a type of bird — since research suggests T. rex might have sounded similar to those animals, according to the Field. The museum's team then scaled the pitch of those noises to match SUE's size.
Those who have hearing impairments will still be able to experience the sound stations since the stations use bone conduction technology that allows people to feel the "deep, rumbly tones" of SUE's roar, according to the Field.
The skin station was designed by fabricators and the Field's paleontologists and will allow visitors to "feel" what the skin of a T. rex, Triceratops and Didelphodon would have felt like.
The stations are now available in SUE's private suite, which was unveiled in December.