NORTH LAWNDALE — One of the only supermarkets in North Lawndale is getting a major facelift that will bring in a new design and more fresh foods in an effort to better satisfy the tastes of neighborhood shoppers.
Situated in an area considered by some to be a food desert (others prefer to call it an area under food apartheid) where residents have to travel miles to access fresh foods, Leamington Foods at 3240 W. Roosevelt Road is one of the only places for people in the neighborhood to buy a variety of fresh fruits, vegetables and meats.
The produce section is the most important offering that Leamington has, said owner Ken Casaccio. That's why the renovations expected to be completed by the second week of November will allow Leamington to place a greater emphasis on its fresh food offerings.
"It's almost like a throwback to the old days, you know, the market is known for what? Freshness, food, fresh produce, fresh meat," Casaccio said about highlighting fresh food over the types of items that can be found at any corner store market like milk, canned corn and packaged bread.
"When you get into stores of this size, you have to be on your best game in your produce and meat department. That is where the consumer really starts their meal is in those two categories," he said.
The produce section will be relocated to the west end of the store so that as soon as customers enter, they will be welcomed by fresh fruits and veggies. The area that currently houses the produce department will be walled off so that it can be turned into a clothing store for a new business coming to the strip mall.
The redesign will also allow the supermarket to upgrade its produce offerings by adding new product lines that they weren't previously able to stock. Casaccio said customers can look forward to a wider spectrum of vegetables like asparagus, as well as pre-cut fruit and packaged produce in different quantities to make it easier for customers who want smaller portions.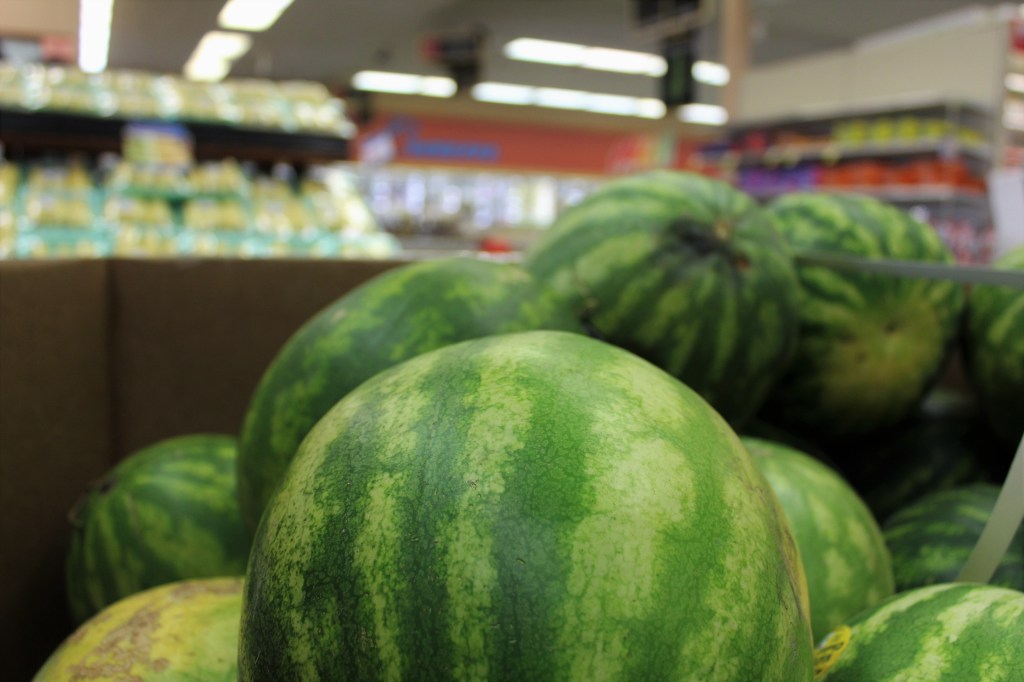 "You could buy a whole cantaloupe, some people eat half a cantaloupe and end up throwing half away. They'll rather spend a penny or two more and purchase a dish of chopped cantaloupe," Casaccio said.
Casaccio also plans to consolidate the meat department to streamline the customer experience, double the size of the deli and offer a greater variety of smoked meats.
The market will also be introducing prepared foods, something Casaccio said customers have been wanting for years. Leamington will start offering items like rotisserie chicken and ribs for folks looking for a quick and easy dinner to take home. They will also be getting a new line of prepared salads, hot soups and an expanded bakery. 
The supermarket opened 11 years ago after moving into a massive 50,000-square-foot facility that once housed a Dominick's grocery store. Leamington had initially retained many of the design elements, like the high warehouse-style ceilings, the sprawling floorspace and the layout of the isles.
But Casaccio said the needs of the store are different from when it first opened, and customers would be better served by a smaller, more compact layout with a more appealing design aesthetic. The renovations will downsize the store to a more comfortable 40,000 square feet and keep the ceilings lower in the remaining parts of the store so it will feel less like a warehouse and more like a supermarket, he said.
The lighting in the store will also be improved, with the overhead fluorescent bulbs in many departments of the market being replaced by warmer, more natural LED lighting. The produce section will also be fitted with spotlighting, which will give the store a more welcoming feel and allow special deals and featured items to be showcased with the lights shining down on them.
"Now produce, when you walk into a produce department, it has to be inviting, it has to say welcome, that warm and fuzzy kind of feel where you want to spend a little bit of time in it," Casaccio said.
With the rapid expansion of premium grocer Mariano's in recent years, Casaccio said all supermarkets have had to step up their game to stay competitive, and that includes building a warm and welcoming shopping atmosphere.
The façade of the building is also set to be redone, which Casaccio said will make the store more visually appealing while also helping to distinguish the building's architecture that still reminds many of the Dominick's that used to be there.
Even though the Lawndale location is just over a decade old, the Leamington brand has been serving the Chicago area for 97 years. Casaccio said the upgrades to the store are an effort to continue to provide affordable food while reaching more folks than ever by adapting to suit the types of foods people in the area want while also delivering a shopping experience that makes people happy to come to Leamington.
And the customers agree that the store improvements would make them more likely to shop there rather than getting their groceries from supermarkets in other neighborhoods.
According to Sierra Strong, who usually shops at Aldi, Food4Less and Jewel Osco, a bigger produce selection Leamington Foods would be a major draw for her.
"I like fresh stuff," Strong said. "So if they offer fresh stuff and more produce I would definitely come more often."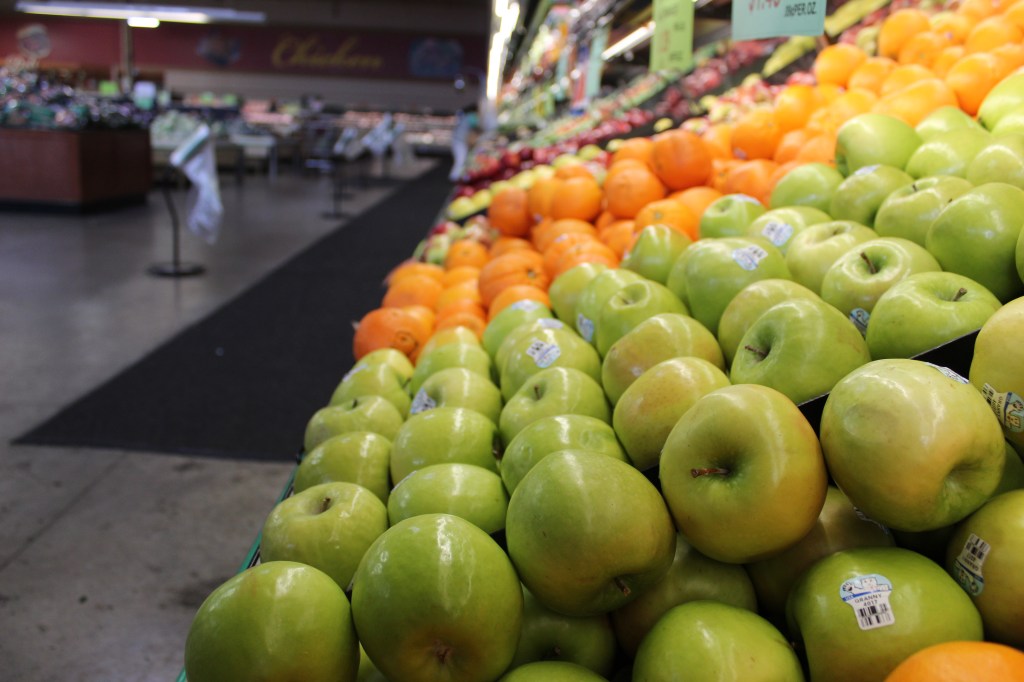 Pascal Sabino is a Report for America corps member covering Austin, North Lawndale and Garfield Park for Block Club Chicago.
Do stories like this matter to you? Subscribe to Block Club Chicago. Every dime we make funds reporting from Chicago's neighborhoods.