PORTAGE PARK — Business owners and neighbors are frustrated after Ald. Jim Gardiner (45th) announced last week he would not support long-debated plans for an Aldi grocery store and a senior housing development on a vacant Six Corners lot.
The Point at Six Corners development, which has been in the works since 2014, was set to include an Aldi store alongside a 10-story senior housing complex at the intersection of Cicero Avenue, Milwaukee Avenue and Irving Park Road.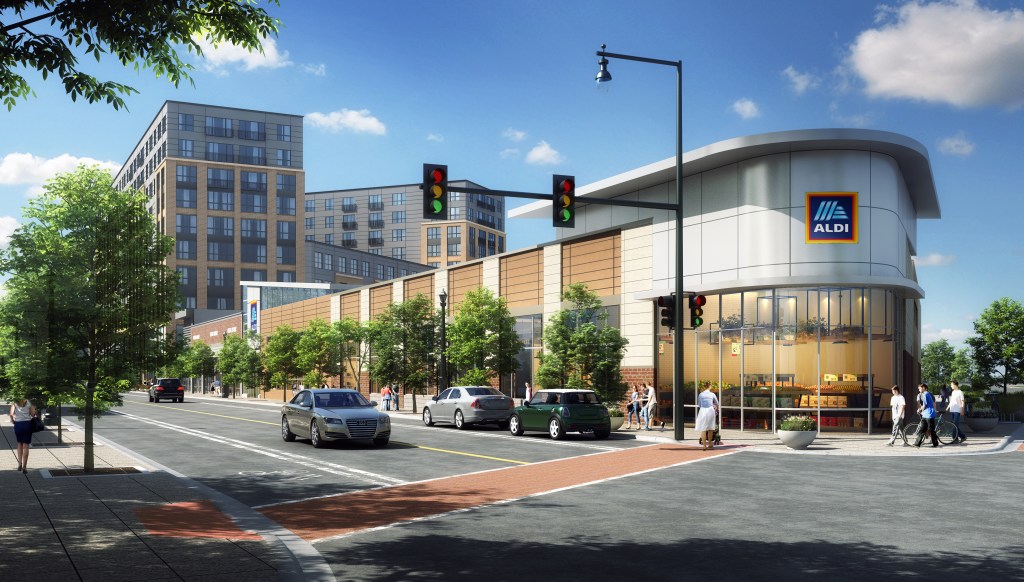 In a surprise announcement on Friday at 5 p.m., Gardiner said he was asking developers of The Point to go back to the drawing board because "based on community feedback," the current plan was not in line with a 2013 neighborhood master plan.
Hundreds of mostly angry Facebook comments followed the post, and that sentiment was echoed in the neighborhood Monday.
"I'm just really disappointed and shocked," said Irving Park resident Mike Hulett.
He attended the Copernicus Center meeting with his neighbors in September and went up to the microphone to say he supported the latest version of the plans.  
"There was very clear consensus at that meeting that the community supported the plans. It was very clear we supporters outnumbered people against it but the alderman went and shot it down anyway," Hulett said. "I thought he was supposed to represent the community."
After his Facebook post and emailed statement announcing that he would reject The Point Friday, Gardiner would not respond to multiple requests for comment or answer further questions about what's next for the vacant lot.
The corner has been a large hole in the ground since the Bank of America branch that once stood there was torn down in 2016. When the latest plans were unveiled to the public at a Sept. 17 meeting at the Copernicus Center nearly 50 people spoke over two and a half hours about the development. 
Hulett works as a residential real estate agent and has worked with developers for the past 18 years of his career, mainly in new construction. He said Gardiner's treatment of this project, and the way he's chosen to engage with the community on it, may scare off the real estate community. 
"I'd met Gardiner a few times and he seemed excited about new things happening in the ward. Which is why I'm so shocked. If I take a project to a client in the ward, they will know the 45th is not a developer friendly ward," Hulett said.
Chicago's development community knows that Clark Street Real Estate and Ryan Companies — the two developers attempting to build The Point — have been "put through the wringer for years now," he said.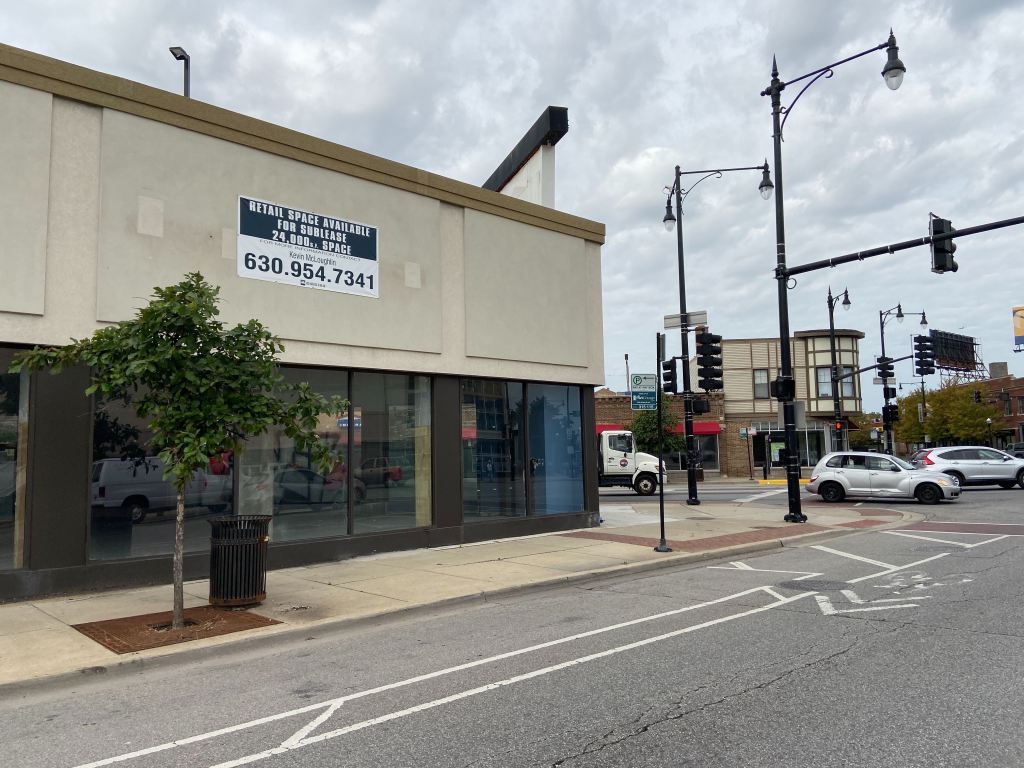 "They have community support and a viable project at a hard- to-develop corner like that. There are not a lot of developers at this economic environment who can make something like this work," Hulett said. "And here are these guys who are bringing $130 million to the table. For the alderman to not support it is just so shortsighted."
The developers are not asking for any tax-increment financing (TIF) funds to complete the $130 million project.
"The recent actions by the alderman are very concerning," said Ellen Sullivan, another person who lives near Six Corners.
Her husband also has a business located about a mile from Six Corners and when shopping, Sullivan makes sure her family spends their dollars locally.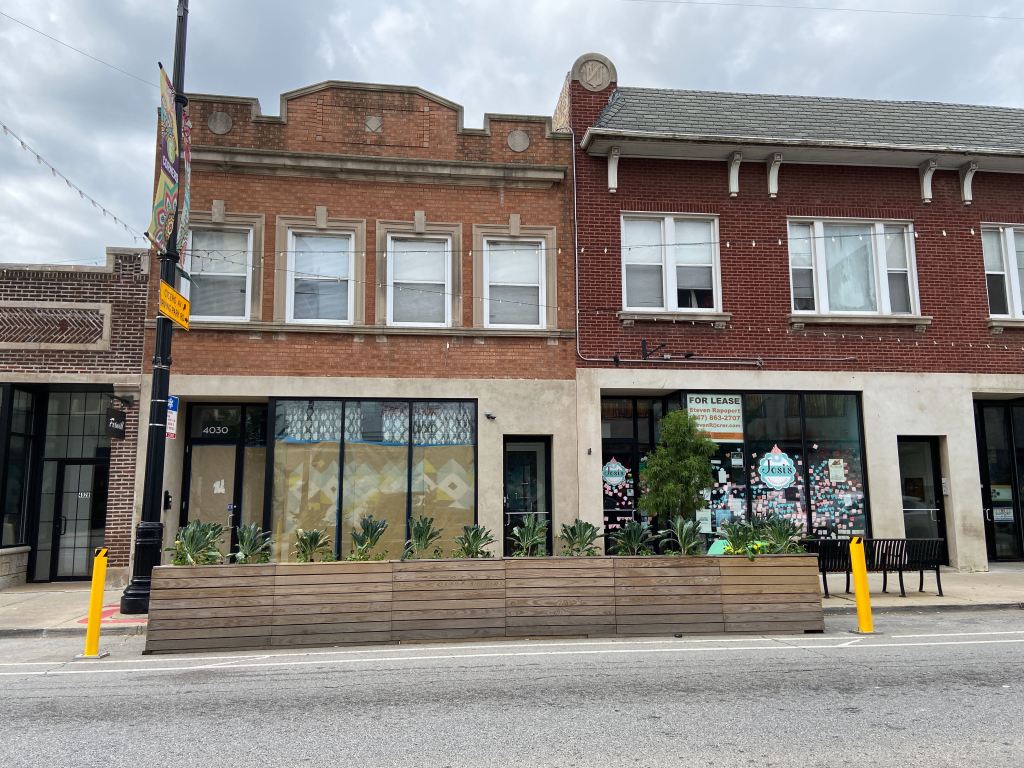 She's followed the public meetings on plans for The Point closely, but she's only recently learned Gardiner had also been gathering feedback on the project in at least 10 closed-door, invite-only meetings after Block Club reported on them.
"We've all heard the majority of people speak out in favor of it and heard out the very vocal minority," she said.
Because the project would not use TIF funds and is expected to help increase the area's tax base, she called the latest plans for the Point "an obvious win for the neighborhood."
"I was hopeful Gardiner would carry on with development projects in the neighborhood, as they were many years in the making and had previously received community support," she said. "I'm not satisfied with how he's justified his decision."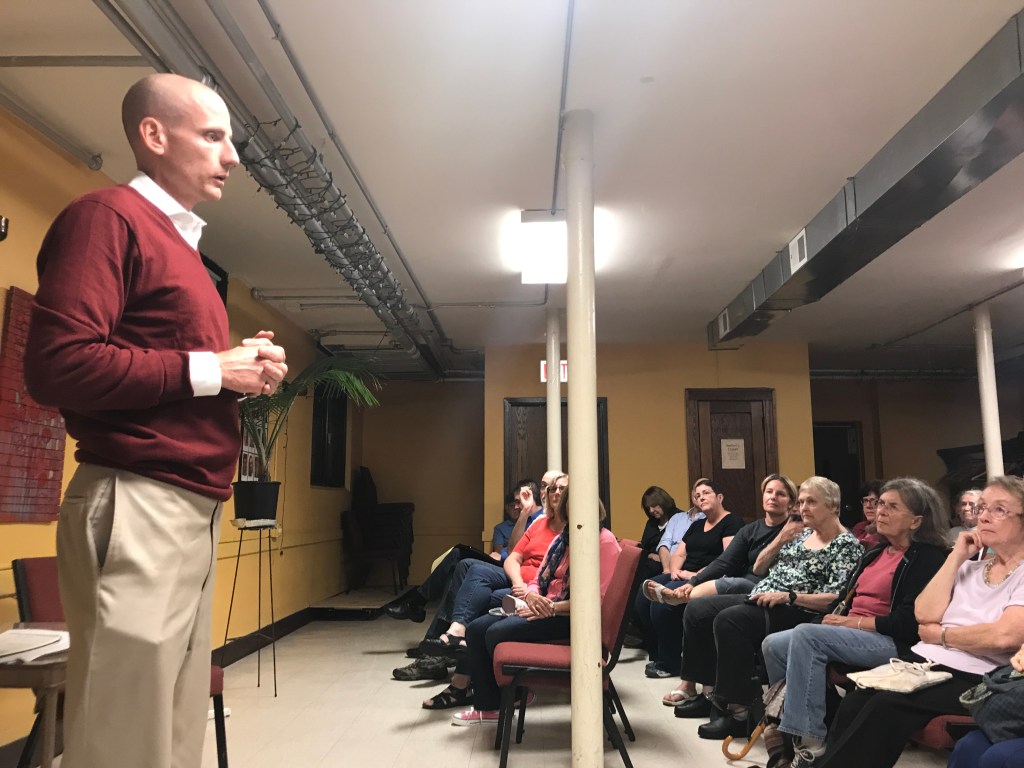 During the latest meeting on the project last month, developers said it would create 650 union construction jobs and more than 200 retail and senior living jobs. They also said it would also generate $3.8 million for the shopping district's Special Service Area, $40.6 million in property taxes and $10.2 million in sales tax revenue over a 20 year period.
Because of the economic development projected by developers, the Six Corners Association was also in support of The Point. 
"We need more people coming to this neighborhood. In the summer it's like a ghost town at Six Corners. And in the winter it's going to be a dead town again," said Syed Ehmad said, owner of Mr. Submarine, 3924 N. Cicero Ave.
Ehmad first spoke to Block Club back in May, when Gardiner first pumped the brakes on the development because the freshman alderman said he wanted more time to learn about the project.
Ehmad has run his restaurant since 1976 and years ago, when the bank and Sears were still open, there was "healthy" walking traffic. But since 2016, he's watched more businesses close rather than open at the shopping district. 
Before Gardiner announced his opposition, Ehmad was excited developers finally looked like they were going to break ground on the project this year. He supported the proposed senior apartments, retail and Aldi. But with this latest setback, he's back to worrying about the future of businesses in the area.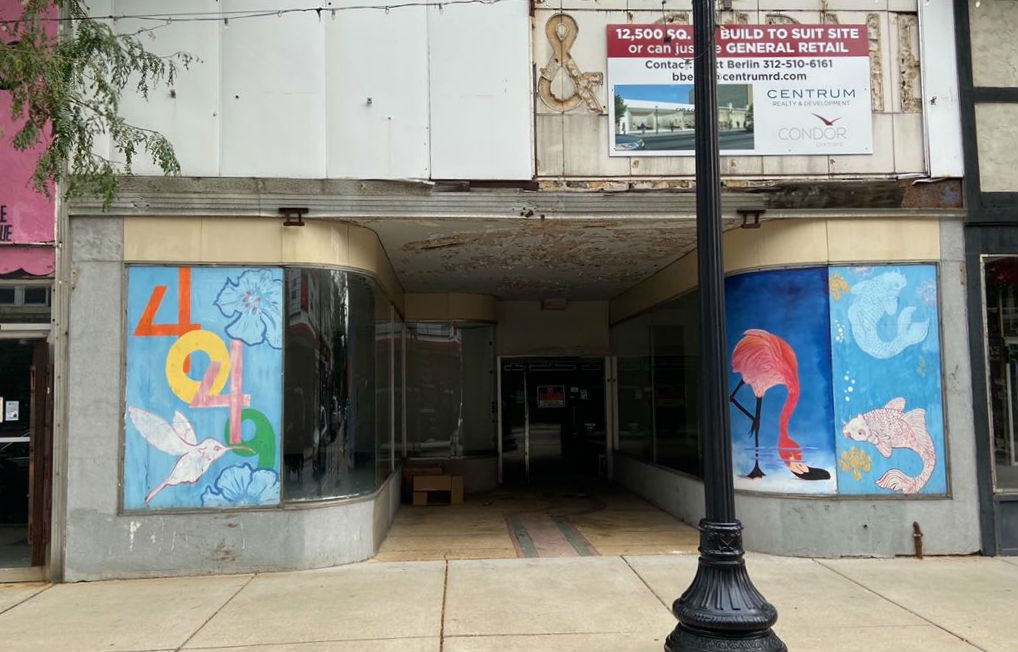 "Since like 2014 these plans keep changing. We want to see something get going there already. And now there's supposed to be another new plan? So are we going to be waiting another couple of years before we get a new plan?," Ehmad said. "How is someone supposed to survive here with all these delays? It's like that corner is cursed. Gardiner is going to see more shops close down."
In the last year alone Josi's, 4032 N. Milwaukee Ave., and Frunchroom, 4042 N. Milwaukee Ave., both announced they were closing because they weren't able to make enough money operating out of the commercial corridor. 
Steve Vrettos, owner of Jeff's Red Hots at 3901 N. Cicero Ave., echoed Ehmad's concerns and said if Gardiner doesn't like The Point plan he needs to find another solution — and fast.
"There were more people for the latest plans than there were against it. So okay fine Gardiner, you don't like this plan. Okay," Vrettos said. "But what I want to know is, how long is it going to take for any new plans to get going then? What's the new timeline? Is he going to do another couple years of meetings with constituents on those plans? He's resetting the clock again."
Vrettos said business owners deserve clear communication from the alderman on alternatives to the senior apartment and Aldi plan.
"Josi's and Frunchroom closed because people were not coming to this neighborhood to spend money. Businesses aren't getting people popping in," Vrettos said. "Like I said before, I don't care what plan you got, but this hole isn't doing anybody any good."
Joe Angelastri, owner of City Newsstand at 4018 N. Cicero Ave. and a supporter of Gardiner, said he didn't like The Point plan because it was taller than the recommended building heights outlined in the 2013 master plan.
"If it was five stories it would fit with what was agreed upon in that plan," he said. "So I think Ald. Gardiner's decision is a good thing."
For its part, Aldi is still willing to open a store at the location if Gardiner will allow it.
"We are aware of Alderman Gardiner's comments and are working to find a solution that satisfies all parties involved," said Laura Branneman, a vice president with Aldi's Batavia division.
As for the developers, the future is uncertain. A spokesman for Clark Street said they were "evaluating all options" moving forward.
Ryan Companies thanked those who showed up to support the project over the last two years.
"We set out two years ago to create a development that would be an economic catalyst, serve an underserved growing senior population and create a place for the Portage Park community to thrive," Ryan Companies spokesperson Kathy Jalivay said Tuesday afternoon. "While we had hoped for a different outcome we want to thank the hundreds of supporters who wrote letters, came out to meetings and shared our vision for the future of Six Corners, now we must take some time to evaluate next steps."
Editor's note: This story was updated Tuesday afternoon to include comments from Clark Street Real Estate and Ryan Construction.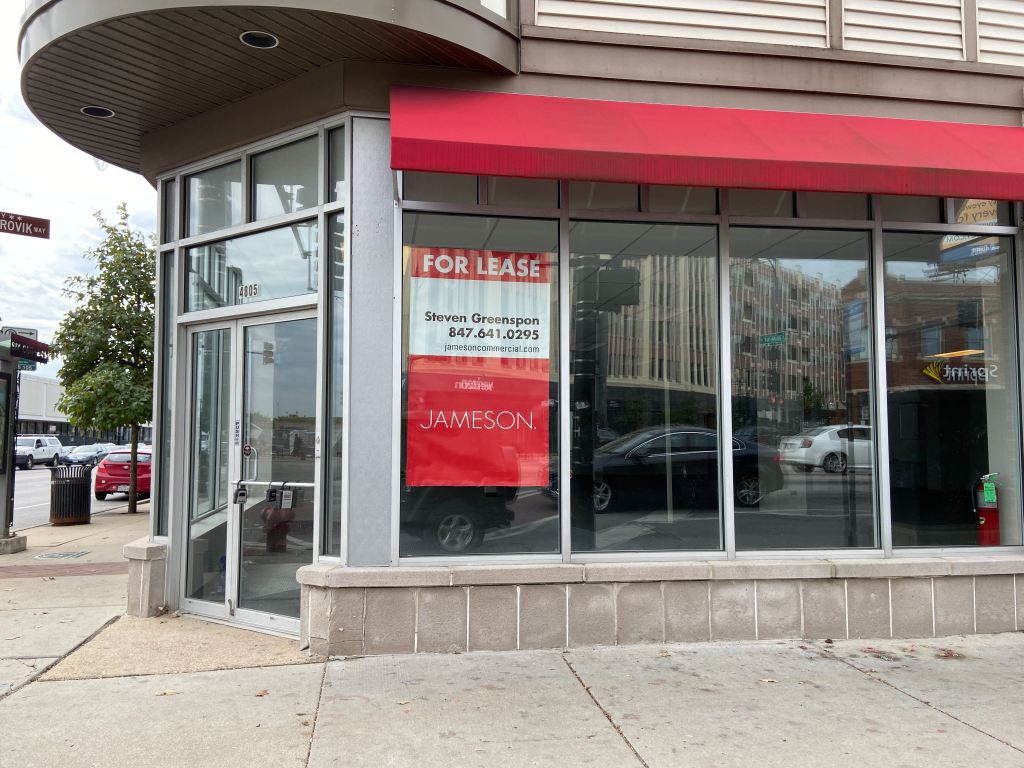 RELATED STORIES
Ald. Gardiner Won't Back Plan For The Point At Six Corners, Calls On Developer To Find 'Compromise' With Master Plan
Latest Plans For The Point At Six Corners Revealed, But Alderman Still Undecided
The Point At Six Corners Keeps Aldi, Adds Affordable Housing As Neighbors Urge Action In Closed-Door Meetings With Ald. Gardiner
Plan For Aldi, Senior Housing At Six Corners Isn't Dead, Ald. Gardiner Tells Residents — But It's On Hold For Now
As Plans For Dreaded Hole At Six Corners Intersection Stall, Area Business Owners Plead: 'Just Put Something There'

Is The Point At Six Corners Dead? Neighbors Try Convincing New Alderman To Support Senior Center At Long-Vacant Intersection

Critics Of Current Plan For The Point at Six Corners Say Building Would Be Too Tall
Do stories like this matter to you? Subscribe to Block Club Chicago. Every dime we make funds reporting from Chicago's neighborhoods.