GARFIELD PARK — Beneath the rumbling train tracks along Lake Street and just steps from the California Green Line station, a new restaurant has opened its doors serving up Southern-style soul food.
Creed on Lake at 2806 W. Lake St. had its grand opening Saturday and is now one of only a few local eateries in the area. The restaurant's chef, Tina Cook, said it was important for her and co-owner Erwin McKennie to bring the area a type of soul food the people in Garfield Park would connect with.
"We saw an opportunity to bring something over here because we got tired of driving all the way to Wicker Park to get a burger or a piece of chicken," Cook said. "So here we wanted to see something grow in this area as well because it's limited of what's over here."
Cook came to Chicago 30 years ago from Mississippi and wanted to bring the unique cuisine of her neck of the woods to the West Side. Many of the black families on the West Side also have roots in the old South and crave the familiar soul food passed down over the generations from parents and grandparents who relocated to Chicago during the Great Migration in the era of Jim Crow.
And so the cuisine at Creed on Lake delivers a taste of the South through recipes for Southern staples designed by Cook herself. The menu features classics brought from her hometown of Vicksburg in the Mississippi Delta region like fried chicken, collard greens, baked beans with turkey and fried catfish filets, along with sweet treats for dessert like peach cobbler and banana pudding.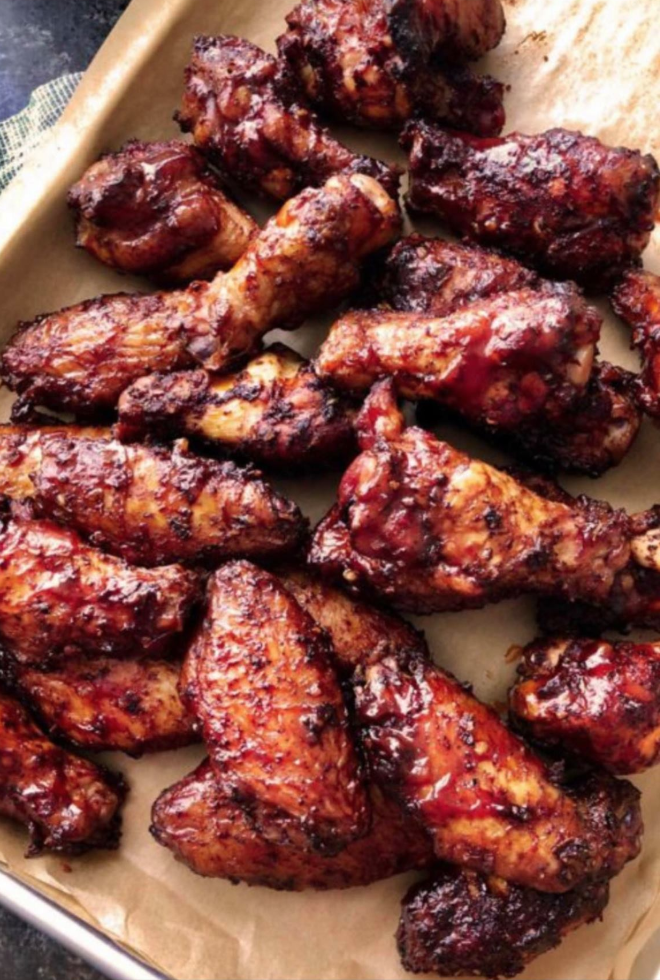 But the house specialty of Creed on Lake is its smoked meats, a twist on typical Southern fare that made its way up to Chicago. Cook said some of the customer's favorite items are the smoked salmon and smoked chicken, something she said she brought onto the menu because she had never really seen them at other soul food restaurants in the city that usually only offer their meats baked, grilled or fried.
"It's Cajun, but it's not spicy. It definitely has a different swing to it. We marinate the meats for two days, and then we put it in a smoker," Cook said.
Before opening up shop, the owners invited residents in the area for tastings to help them figure out just what the people of East Garfield Park were craving in a new restaurant. Cook said many of the guests at the tastings had never tried or even heard of smoked salmon, but still they enjoyed the food and have been back since the opening.
Cook and McKennie also noticed there was a lack of healthy options in the area that residents would like to see more of. So the smoked salmon and chicken at Creed on Lake give a healthier alternative to the fried foods common in Southern cuisine. The restaurant also serves salads and wraps for the health-conscious neighbors looking for a more nutritious meal.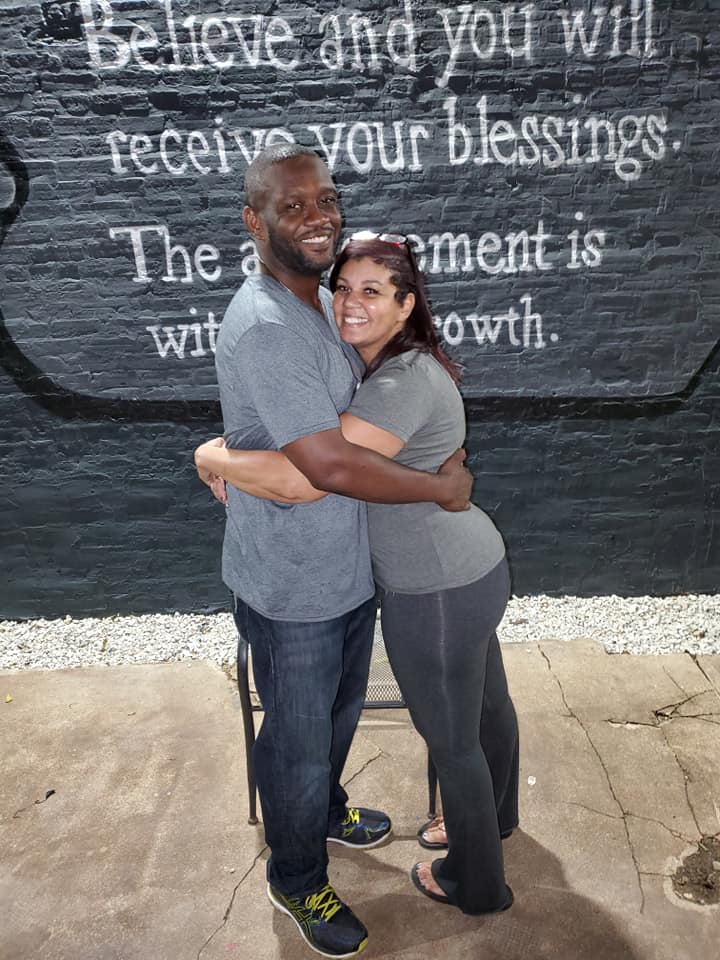 Creed on Lake is Cook's second crack at a soul food restaurant after finding success in the Galewood neighborhood of the Austin community area with 6978 Soul Food at 6978 W. North Ave.
When the co-owners were first scouting a location for their newest restaurant, they decided they wanted to set up shop close to home in Garfield Park. But when they found the current site just two blocks from their home, Cook wasn't sure if it would work out because of the lack of other businesses in the area and the condition of the section of Lake Street, which was overgrown with weeds, litter and abandoned vehicles.
"We cleaned this whole block up. It took two weeks to get all the trash and the abandoned cars out of the lot," Cook said, adding Ald. Walter Burnett (27th) was also helped them to organize a cleanup of the area. "They've been supporting it because it's much needed in this area."
Creed on Lake is currently open for lunch and dinner, but the owners plan to expand their hours to begin serving breakfast so commuters can grab a meal to go as they head to the California Green Line station en route to work in the morning.
The early morning menu would serve coffee, pastries and a breakfast favorite in the Delta: salmon croquettes.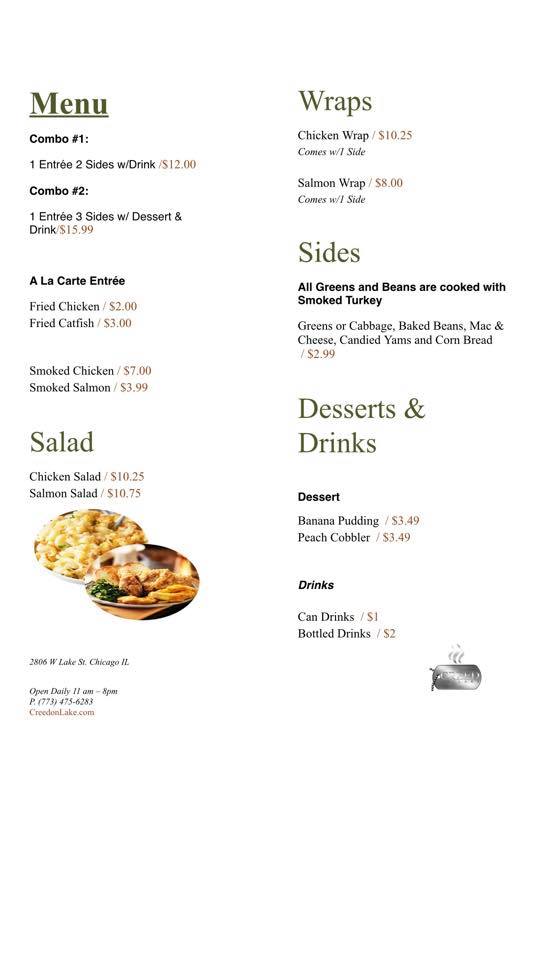 Pascal Sabino is a Report for America corps member covering Austin, North Lawndale and Garfield Park for Block Club Chicago.