PILSEN — After the top U.S. Immigration and Customs Enforcement official called out Chicago for its sanctuary city status, Mayor Lori Lightfoot vowed not to "back down" on the city's promise that local police will not cooperate with ICE agents.
Speaking at the Resurrection Project Friday, Lightfoot told more than 50 immigrant rights organizers that her commitment to Chicago's immigrant community remains as strong as ever.
"We aren't going to let some bully intimidate us, we aren't going to back down," she said at the nonprofit's headquarters at 1850 W. Paulina St.
Earlier this week, Matthew Albence, acting director of U.S. Immigration and Customs Enforcement, criticized sanctuary cities for their refusal to cooperate with the federal agency.He specifically singled out Chicago and New York City along with the states of California and New Jersey.
"This needs to stop. Work with us. Find a way that we can jointly prevent murderers, pedophiles, rapists, drug dealers, and domestic abusers from being released back into our communities," Albence said.
Lightfoot criticized Albence's language saying it reminded her of when then-candidate Donald Trump announced his candidacy for president by calling Mexicans rapists and criminals.
"We aren't going to let anyone demonize who we are as a city, and who you are as communities. … For shame," Lightfoot said. "We are not going to tolerate that. The ICE guy here can say whatever he wants."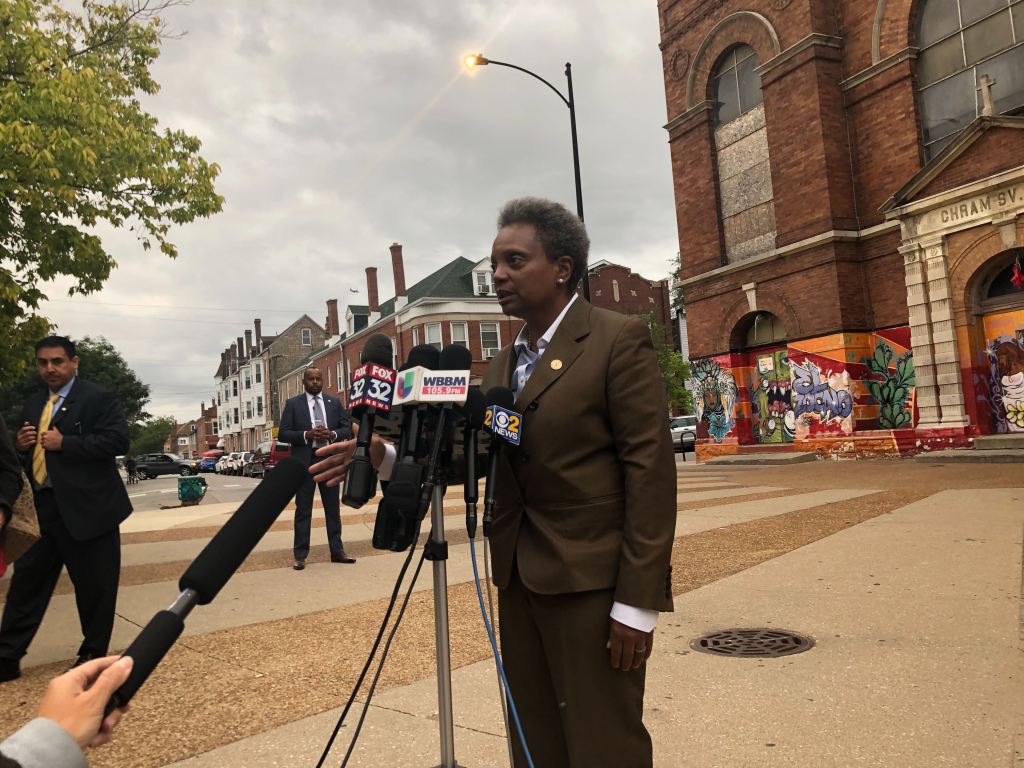 Lightfoot said federal deportation operations have been hurt by the city's unwillingness to cooperate with ICE agents.
"For me, mission accomplished," the mayor said. 
Earlier this week, activists and immigrant rights groups sounded the alarms after seven people were detained this week while Chicago Police officers were on the scene. 
RELATED: ICE Agents 'Manipulated' Chicago Cops By Calling 911 During Raids, Ald. Says: 'This Was A Bait Call To Get CPD Out There'
At 8:30 a.m. Tuesday, an agent from the Department of Homeland Security called 911 and asked for assistance while serving a warrant in the 4800 block of South Wolcott Avenue, officials said.
Lightfoot said the call gave emergency dispatchers the sense the officers were in distress, and officers responded.
Chicago Police First Deputy Supt. Anthony Riccio said officers left the traffic stop once it became clear officers were not in peril and they did not participate in the ICE arrests.
On Friday, Lightfoot said her office and the city's Office of Emergency Management and Communications would work to develop a protocol to prevent a similar situation from happening in the future. 
"If it's ICE, we aren't coming," Lightfoot said.
During the meeting with immigrant groups, organizers said immigrant parents and children are fearful of leaving their homes.
"When we hear raids, kids don't want to go to school. People don't want to drive. They don't want to walk on the streets. If there was an ICE stop, families will avoid that street," one community member said.
Adriana Velazquez, a navigator with Southwest Organizing Project, said as activists work to inform immigrants of their rights in the neighborhoods, they need the mayor to support their efforts.
"We've got to give people hope, we have to bring them out of the shadows…and make people feel like this is their city. Because it is," Lightfoot said.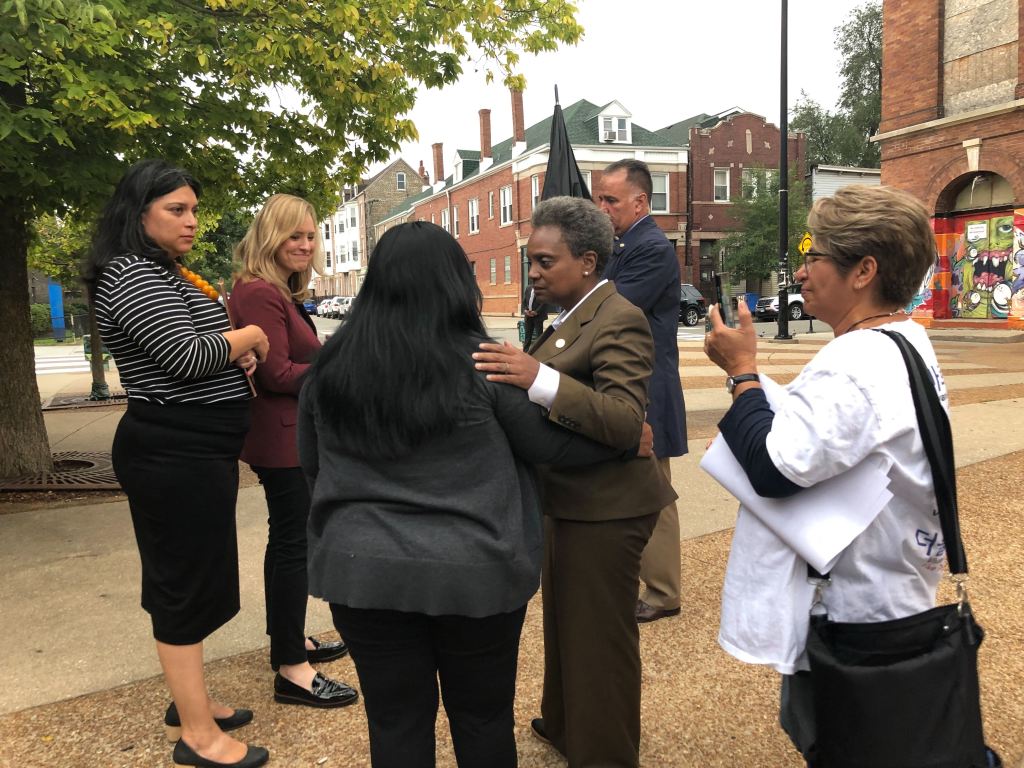 Do stories like this matter to you? Subscribe to Block Club Chicago. Every dime we make funds reporting from Chicago's neighborhoods