LOGAN SQUARE — A Belmont Cragin-based nonprofit is lifting up minority and women entrepreneurs who would've otherwise had a difficult time launching their small businesses by giving them affordable retail space in Logan Square.
Onward Neighborhood House is opening its first-ever "retail accelerator" in a long-vacant storefront at 3633-37 W. Fullerton Ave. Saturday is the grand opening. A short program is scheduled for 3 p.m.
The entrepreneurs are recent graduates of the nonprofit's business incubator program, now in its third year.
Casa Brow, a semi-permanent makeup and microblading business from Hermosa resident Vanessa Puente, and Namaslay Yoga from Pilsen resident Hayde Canales, are the first two businesses to move into the storefront.
The nonprofit is charging the entrepreneurs each between $500-800 per month to set up shop there for one year. The idea is after one year they'll have grown their businesses to the point where they can then afford market rent, or "bounce out" of the program. The project is called "The Bounce."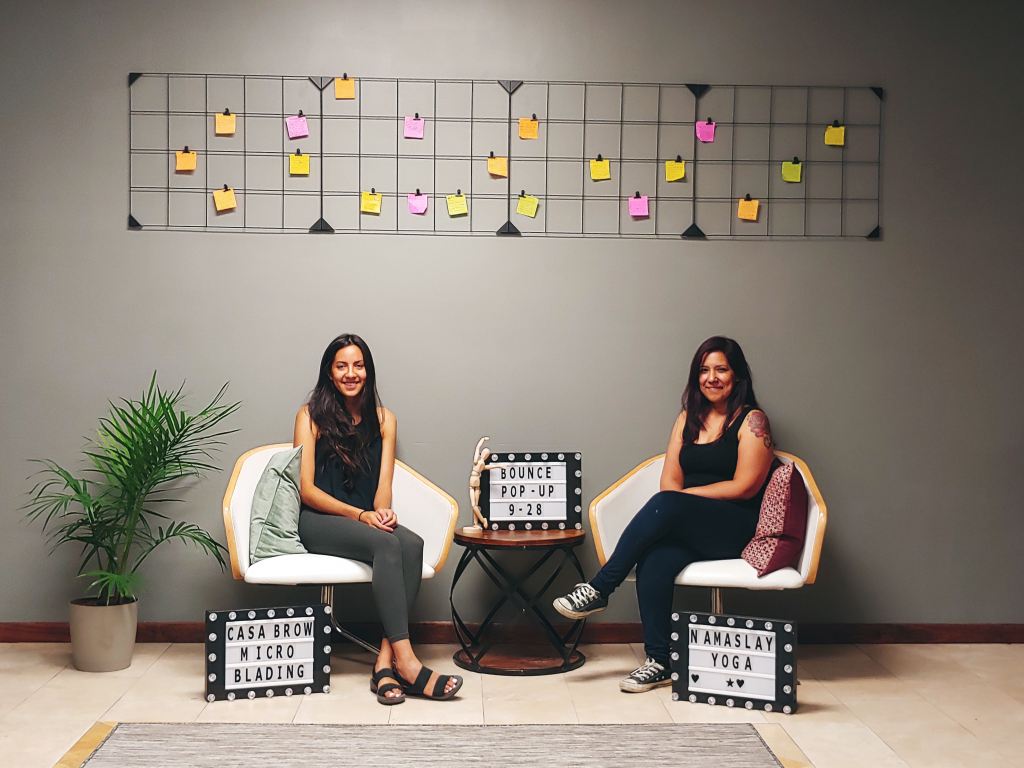 "This is a great opportunity for the community at large to support these businesses so they can grow," said Mario García, executive director for Onward House. "They will not only be impacting a business, they will be impacting families that are trying to make a better economic life for themselves."
"It's more than just, 'I'm going to a yoga class.' You're investing in somebody who is using those revenues to improve the quality of life for their family."
Founded in the mid-19th Century, Onward House aims to lift up working families through educational, economic and support services.
Many who participate in the nonprofit's business incubator program have businesses — they just don't know how to grow them, García said. The goal of the 16-week business incubator program is to teach emerging entrepreneurs the skills they need to succeed.
García said it was a few of the entrepreneurs who initially found the Logan Square storefront.
"They did some market analysis, drove around the Logan Square area and they felt their market was there," he said.
Saturday's opening will function like a pop-up market, featuring the businesses of several recent graduates in addition to the two that are setting up shop for a year.
Reflections of Lola, which sells tea, incense, jewelry and clothing, Ylianna Luna Photography and JCKs International Bridal Boutique are just a few of the businesses folks can expect to see.
The storefront has room for five businesses in total. The nonprofit is in the middle of identifying more graduates to fill the space. More pop-ups are also planned for the coming months.
García said the ultimate goal is to "build sustainable wealth in the community."
"As one of our board members said, this is a great project because not only are you building a business, but once those businesses become successful they'll hire people from the community and if [they do well], the quality of life will be much better in the community," he said.
Do stories like this matter to you? Subscribe to Block Club Chicago. Every dime we make funds reporting from Chicago's neighborhoods.