BURNHAM HARBOR — In 1995, the first summer Robell McMiller owned a boat, he didn't raise the sails. Instead, he spent hours in the harbor, reading and reclining.
"It's the most relaxing thing I've ever done," he said. 
Then one of the top sailors at the Jackson Park Yacht Club brought him out for Wednesday night races in 1996. After some coaching, McMiller went solo. Then he was hooked.
"It was a thrill and feeling of accomplishment," he said. "I came back talking stuff to everyone.
McMiller, a permanent substitute and the head boys and girls track coach at De La Salle Institute for 17 years, is now trying to spread that feeling of excitement to students.
After years of asking, McMiller started a sailing program at the Bronzeville high school.
"I've been a teacher most of my life," he said. "This is a way to pass on the knowledge I've gained. I want to help bring sailing to people in my community."
McMiller long wanted to bring the sport to the school. Athletic director Tom White, a novice sailor, was on board from the start. When principal Diane Brown came to the school, she immediately saw the benefits and gave the green light.
McMiller and coaching partner, Michele Bartow, now have a team of five boys. 
While only two students have a sailing background, McMiller and Bartow are emphasizing a foundation of fundamentals. 
Mondays and Wednesdays, practice is held on sailboats at Burnham Harbor, which are offered through the Chicago Park District. Tuesdays and Thursdays, they're in the classroom. 
Bartow, a licensed United States Coast Guard Captain for ten years and a certified American Sailing Association Instructor, handles the classroom and instructs from the committee boat with McMiller assisting.     
The program has been a been win-win on every level. The students are eager and have accelerated the curve. 
"Sailing is like learning a language," McMiller said. "You're teaching people to understand new terms and also want to make it safe. Our kids are very smart and have a great spirit; they're picking everything up quickly." 
Bridgeport resident Jack Stewart, DeLaSalle senior, took lessons over the summer at the Columbia Yacht Club and has an innate feel for the waters. 
"Coach Robell mentioned there might be a program last spring and I couldn't wait to join," said Stewart, who has been a member of the swimming and water polo teams. "Sailing is like no other sport. It's a mental test instead of physical. It takes a certain discipline and personality."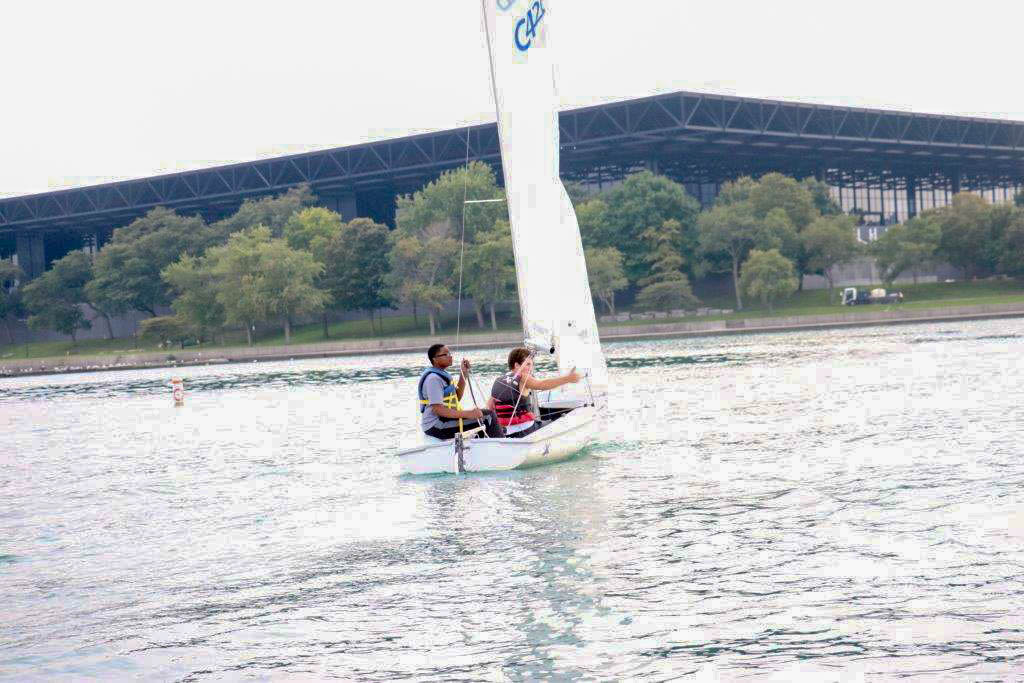 Stewart and his teammates are glad to help each other.
"I learned a lot this summer, but there are some new things I am picking up in class," he said. "Coach Michele and Coach Robell are great instructors. The handbook and YouTube are nice to give you a visual picture. The best way to learn is from your own mistakes; we're learning as we go. Everyone on the team is now friends.   
"It's great knowing we're getting on the water after school. I wish we were sailing more [than two days]. I think everyone is looking forward to competing in a regatta [in October] and hopefully at Michigan State [in November]. I wish we would have had this four years ago, we would've had a heck of a team."
Sophomore Andrew Cronkowitz used to go home after school last year. This fall, he's having a great time as part of the team. 
"Sailing is not a physical activity, it requires thinking and being able to perform technically with the boat," said Cronkowitz, a Bridgeport resident.
"Yesterday it was gusting from the southwest. We were constantly tacking to stay on the course and moving our weight to the high side to counter the wind. There were about four times we came close to tipping over."
For McMiller, who grew up in Washington Park, sailing is a way to scratch a competitive itch.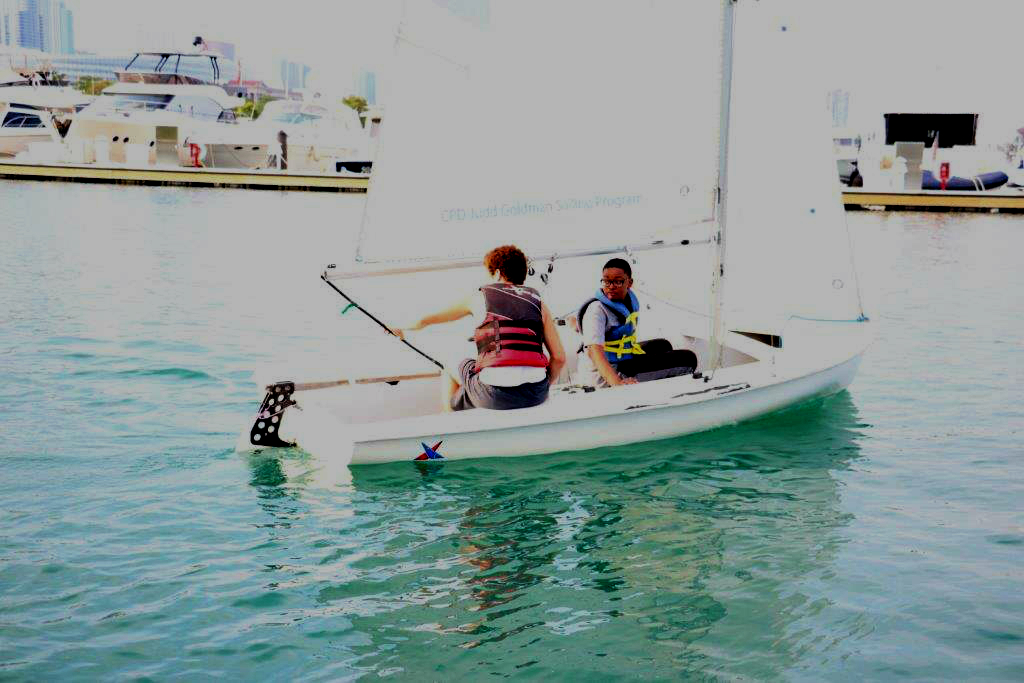 Excelling in track at Hales Franciscan, he earned a scholarship to Texas Southern, where he ran with Jim Hines who won a gold medal in the 100 meters at the 1968 Olympics.   
Graduating in 1971, McMiller held a number of jobs, including at a karate school and training boxers Leon Spinks and Montell Griffin.
With a reputation as someone who delivered, McMiller was approached to financially assist a group of black sailors who sailed the Chicago Mac Race in 1994. 
"I knew nothing about sailing," McMiller said,
But he did it, then got convinced by Jackson Park Yacht Club resident Al Thompson to buy a 27-foot Hunter sailboat.
But it was Ted Graves, McMiller said, who taught him how to sail. Now he's giving back.
"I've been an athlete for a long time so it's another way to compete. Sailing has been great for me on a personal level. It's a like a road to acceptance to many cultures."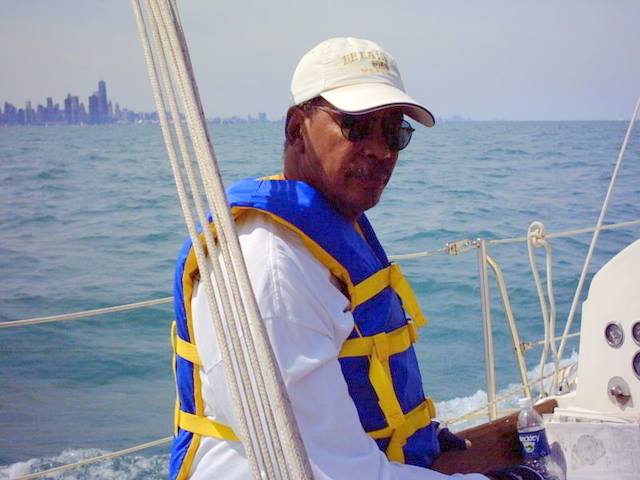 Do stories like this matter to you? Subscribe to Block Club Chicago. Every dime we make funds reporting from Chicago's neighborhoods.