BUCKTOWN — A long-time North Side tannery became the target of a PETA campaign last week that blames the leather industry for the recent fires in the Amazon. But Horween Leather Co. said it's unfair because it does no business in South America.
Horween, located along the North Branch of the Chicago River at 2015 N. Elston Ave., has been in business for 100 years and until last week, were never targeted by PETA.
That's when a billboard went up on Homer Street between Ashland and Elston avenues, just 500 feet from Horween, saying that the leather industry is to blame for the fires in the Amazon. In addition, PETA sent emails to media outlets about the campaign against Horween, with the tag line "Shocking New Ad Blames Leather Industry For Amazon Fires."
Arnold "Skip" Horween, president of the privately-held, family-owned company with 150 employees, said PETA's campaign is misguided and unfair.
"All of our cattle hides are North American and traceable to the extent that the brokers tell us. The day will come that they will be able to track it back to a farm, but we get them from the Midwest United States and South-Central Canada," Horween said.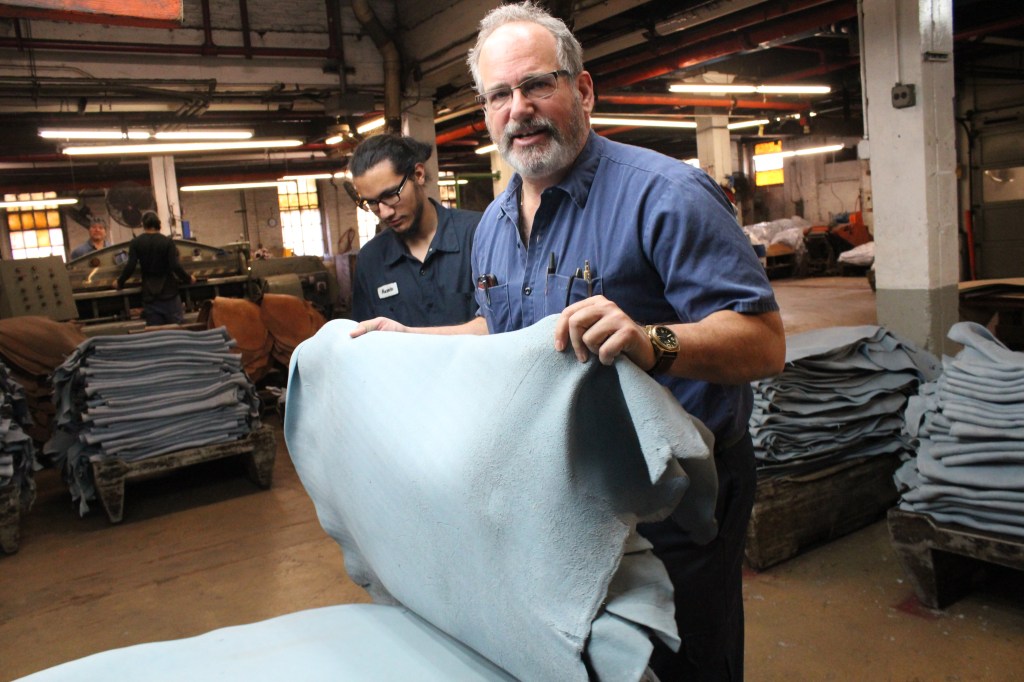 Horween added that PETA never reached out to him and while he agrees there are problems in the industry, he said that his company follows the rules.
"The reality is what's going on down there in the Amazon is an atrocity and it has been for a long time. As we've told anybody that wants to have a conversation and often with them, it's a shouting match. I have zero interest in that. But no animal should ever be abused and if you can prove that someone has been that person should be prosecuted to the fullest extent of the law. And no land should be illegally cleared and if you find out who's doing it, they should go to jail."
For Amber Canavan, PETA spokesperson and senior campaigner, where Horween gets its hides is irrelevant.
"If a company is selling leather as it has been for the last 100 years, they are promoting the leather industry, which is culpable for deforestation no matter what country it's produced in, not to mention climate change," Canavan said. She added that Horween is the only Chicago-based company the group is targeting but that they are targeting both meat and leather manufacturers around the country with its campaign.
Stephen Sothmann, president of the U.S. Hide, Skin and Leather Association, which Horween is not a member of, said PETA is taking a cheap shot at a business that has not violated any laws.
"Horween is not getting their hides from Brazil so they are taking a cheap shot. In their email they said hides account for 20 percent of the value of cows, which is absolutely insane. Historically, at best hides are 5 percent of the value but right now leather is low so it's actually one percent of the value. It's a byproduct and basically if we don't use it it's going to go into a landfill," Sothmann said.
He added that PETA's call to go vegan instead of wearing leather has its own hazards.
"When PETA says go vegan, what they are saying is wear plastic. That's been a big issue for us. They are trying to say they are saving the environment but they are promoting wearing plastic, so there's some hypocrisy there," Sothmann said.
However, Canavan said that there are many earth-friendly options to leather other than plastic.
"Vegan leather can be made from a multitude of different textiles. Earth-friendly vegan leathers can be made from mushrooms, kombucha tea, pineapples, fruit pulp, even coffee grounds and recycled plastics."
Horween, whose company creates the leather used for NFL footballs among other things, believes there is a danger that PETA's campaign can distort facts.
"We've all had an argument with someone in our life that could yell louder than we could and then the truth went away and it became noise. You don't win in that setting. For us, we play by the rules and are in compliance with every law there is, so if you don't like those rules then change the rules and I'll abide by the new ones."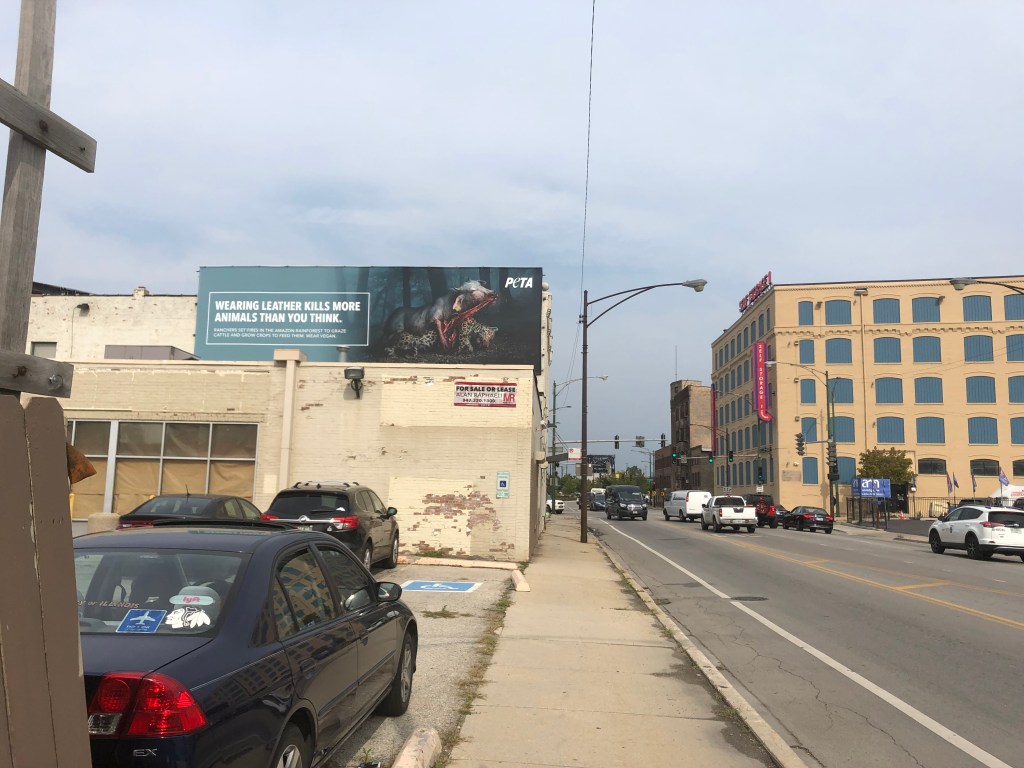 Horween said he saw the email PETA sent out on September 17 and the billboard on the same day and discussed it with his son and daughter, who both work at the company, along with other employees about what their reaction should be.
"The reaction is you don't have to defend anything, you haven't done anything wrong," Horween said.
He said that he has grandchildren and wants them to have a nice world to live in, but PETA's taking the wrong tactics and targeting the wrong company.
"It becomes trial by public opinion, what is that? That doesn't fix anything. Let's identify the problem and fix the problem. I'm all for that, whatever that means, but I'm not going to hang someone out to dry by putting up a billboard," Horween said.
Canavan said PETA's goal isn't to put Horween or any other company out of business, but to force them to change.
"We want these businesses to continue but finding ways to do it without treating animals like products like they are right now," Canavan said.
Do stories like this matter to you? Subscribe to Block Club Chicago. Every dime we make funds reporting from Chicago's neighborhoods.