NEAR WEST SIDE — A brother-and-sister duo from California have opened the neighborhood's newest brewery with a bright, airy taproom they hope will become an active part of the neighborhood.
Midwest Coast Brewing at 2137 W. Walnut St. quietly opened in recent weeks. It will host a grand opening shindig from 4-9 p.m. Sept. 27 with live music and food trucks.
The brewery is close to the busy West Town intersection of Grand and Western avenues. Co-owner Cameron Compton said he hopes the business will be a "nice, open" place for everyone in the area.
"We think some of the best times, at least in our lives, are when you're sitting around sharing beers," he said.
Compton founded the brewery with his younger sister, Lanie Veckman. The pair began working on the venture in February of 2017 and launched a "soft opening" in August.
The name "Midwest Coast Brewery" is a nod to both the Great Lakes region as well as the brewery's flagship brew — an India Pale Ale that blends bitter, earthy West Coast hops and bright, citrusy East Coast hops.
For the most part, Compton said he prides himself on crafting the classics; British pale ales, German pilsners, American blonde ales and French saisons.
"We kind of want to be the place for anybody," he said. "Some people get a little scared of [craft breweries] for whatever reasons. … We want to be very open to everyone."
Hours of operation for the brewery are 3-9 p.m. Monday-Thursday, 12-10 p.m. Fridays, 11 a.m.-10 p.m. Saturdays and 11 a.m.-8 p.m. Sundays.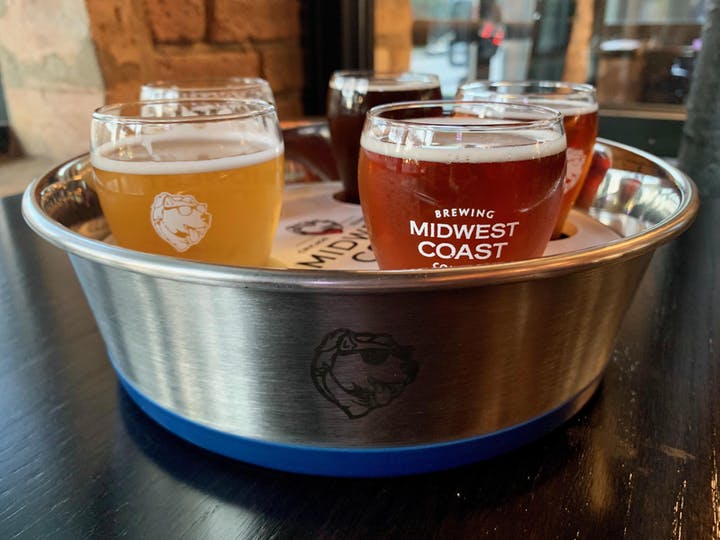 The dog-friendly brewery serves beers in pint glasses marked with an image of Maverick, the 80-pound childhood dog Compton and Veckman shared for 14 years.
The taproom itself is 2,500 square feet and can be booked in advance for events. In November, Chicago agency One Tail At A Time will use the brewery for an adoption event.
The brewery will also offer trivia nights, as well as "industry nights," a time for service industry employees to gather and enjoy discounted beers.
"We'd love to be a prominent part of the neighborhood and be an active part of the community," Compton said.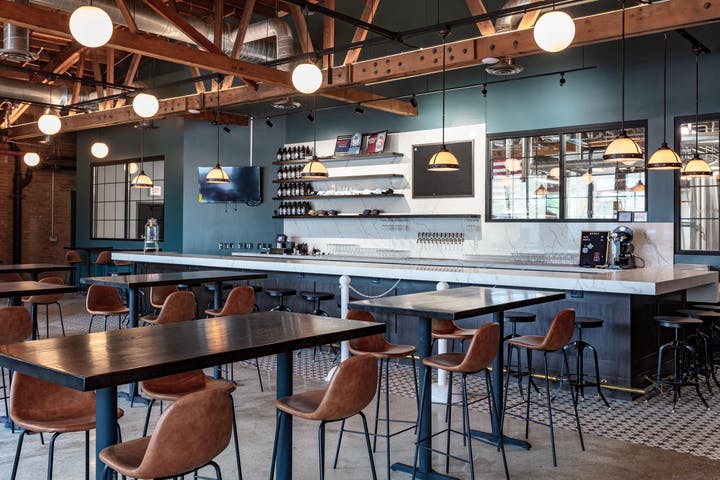 Compton, who was raised in Northern California and graduated college from Notre Dame, began home brewing in 2010.
By 2017, he had fallen in love with brewing. Encouraged by both his sister and his fiance, Suzie Smelyansky, Compton left his job in the tech industry, moved to Chicago and launched Midwest Coast Brewery.
While he brews beer, his sister is in charge of everything else, including the aesthetic design of the 100-year-old, 15,000-square-foot building.
After sitting vacant for a decade, Veckman has decorated alongside large windows, wood-beamed ceilings and brick walls.
The site is large enough to contain industrially engineered brewers, which are a step above the Home Depot pipe fittings and restaurant supply pots Compton once used at home.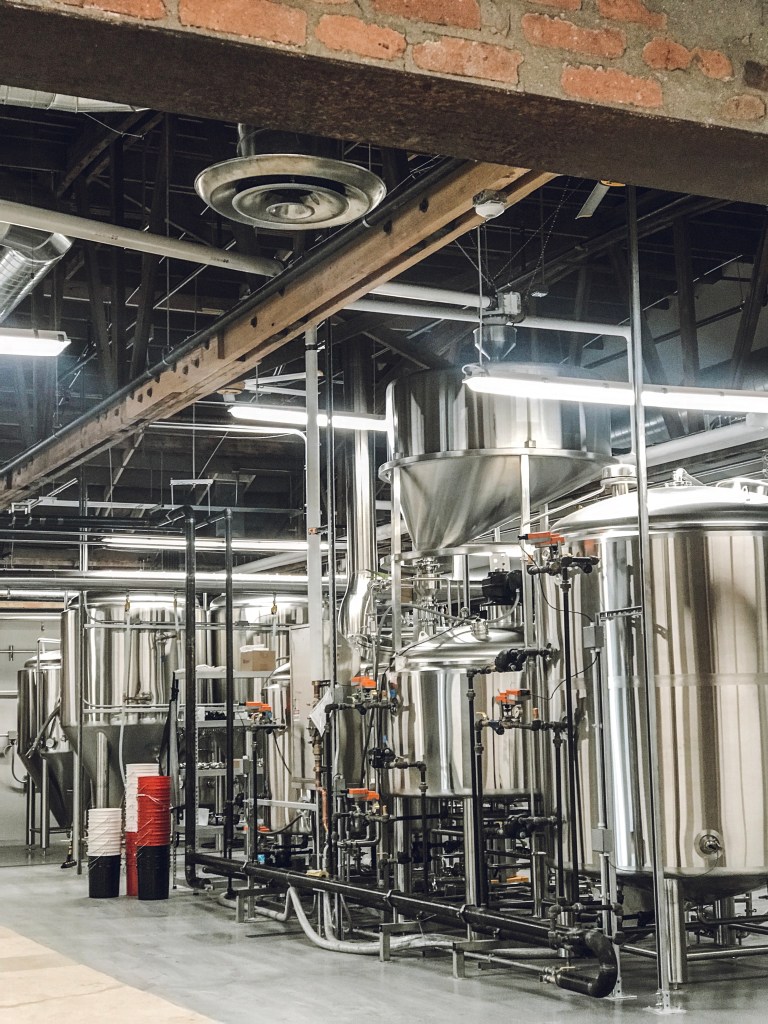 "Suzie's thrilled that I'm no longer brewing in the kitchen, leaving hot, sticky liquid all over the place," Compton said. "It's nice. We're about 22-23 batches in."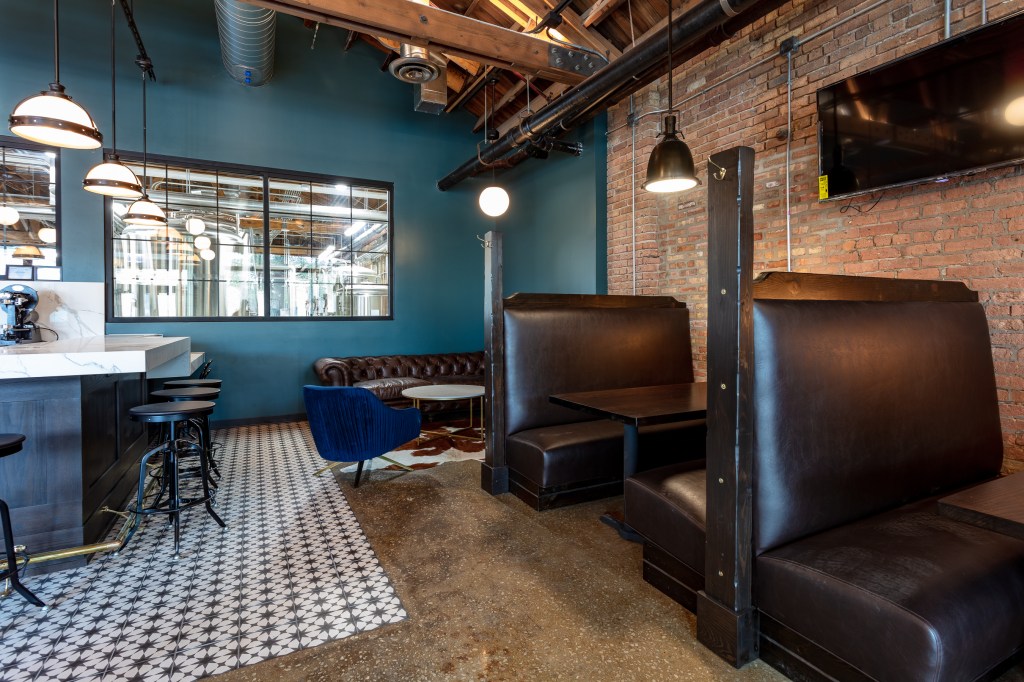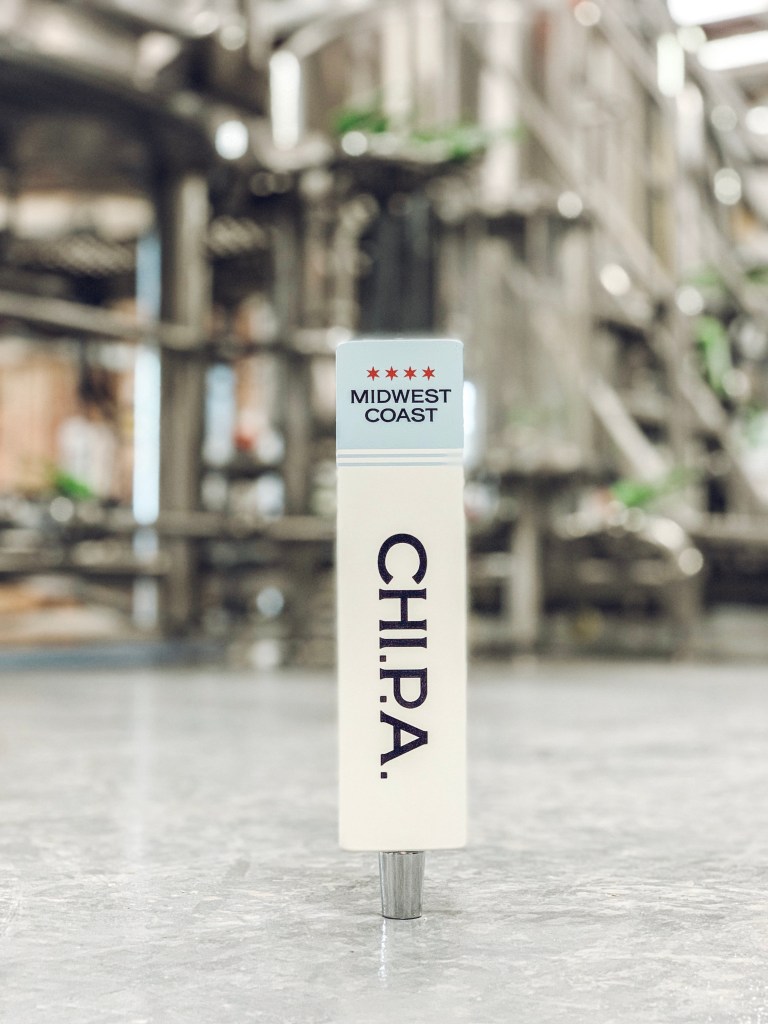 RELATED: Maverick Brewery And Taproom Joining Hub of Breweries On Near West Side
Do stories like this matter to you? Subscribe to Block Club Chicago. Every dime we make funds reporting from Chicago's neighborhoods.