WEST TOWN — Atomix Coffee Shop may be closing at the end of this month, but another locally-owned coffee shop is taking its place.
Logan Square's Damn Fine Coffee will take over Atomix's lease at 1957 W. Chicago Ave., co-owner Josh Miller said.
Miller opened Damn Fine with three other co-owners at 3317 W. Armitage Ave. in 2016. Before that, Miller had a special connection to Atomix: he worked there in the early 2010s and hung out at Atomix in the early 2000s.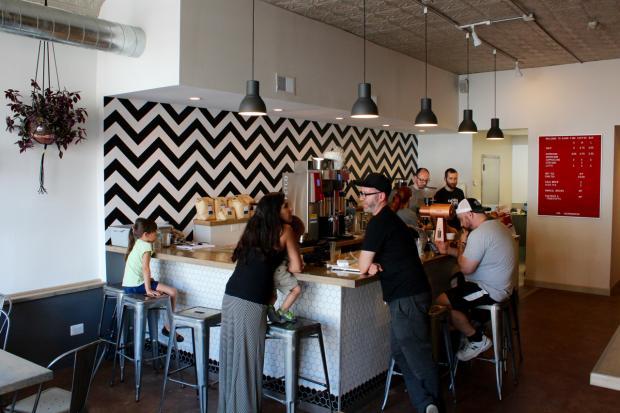 "I thought it was a great spot," Miller said. "I still think it's a great spot, [one] that's ready for an update."
While he couldn't offer details related to the new coffee shop's theme or menu, Miller said the expansion of Damn Fine is planned for spring of 2020.
RELATED: Atomix Coffee Shop Closing After 19 Years On Chicago Avenue In West Town
Atomix opened in 2001 under Adam Paul, the owner of Moonlight Vulture in Avondale. Paul sold Atomix to Dan Murphy in 2011.
When Murphy bought the coffee shop, he didn't change Paul's original space theme, which included an iconic blue-and-white mural of Yuri Gagarin, the world's first astronaut.
While other coffee shops brought new trends to the neighborhood, Murphy kept Atomix the same, he said. But in 2017, financial pressures gripped the business and revenues declined.
At the same time, many of the writers, artists and students who once comprised the bulk of his customer base could no longer afford to live in neighborhood.
"I'm not sour about this. … It's a matter-of-fact thing," he said. "Businesses that are thriving [in West Town] would not have been able to exist years ago. And businesses that existed years ago, would not be able to thrive today."
One of Murphy's favorite memories of owning Atomix was the free community events he organized with staff and neighbors, including a free yoga night run by a barista/yogi.
That barista, Peregrine Bermas, has since become a professional yogi, Reiki master and teaching artist in Chicago.
"That's really like, the high point, [to] use your business to help other people and better their lives," Murphy said. "Then you're doing better than someone who's making a lot of money."
As regulars came in for their morning coffee Tuesday, barista Audrey Headley broke the news of the shop's closing.
Since taking the job in July 2018, Headley said she has personally gotten to know several neighboring residents and business owners. Atomix was her first workplace where she became close with her coworkers, customers and boss.
"I would even come in on my off days," she said.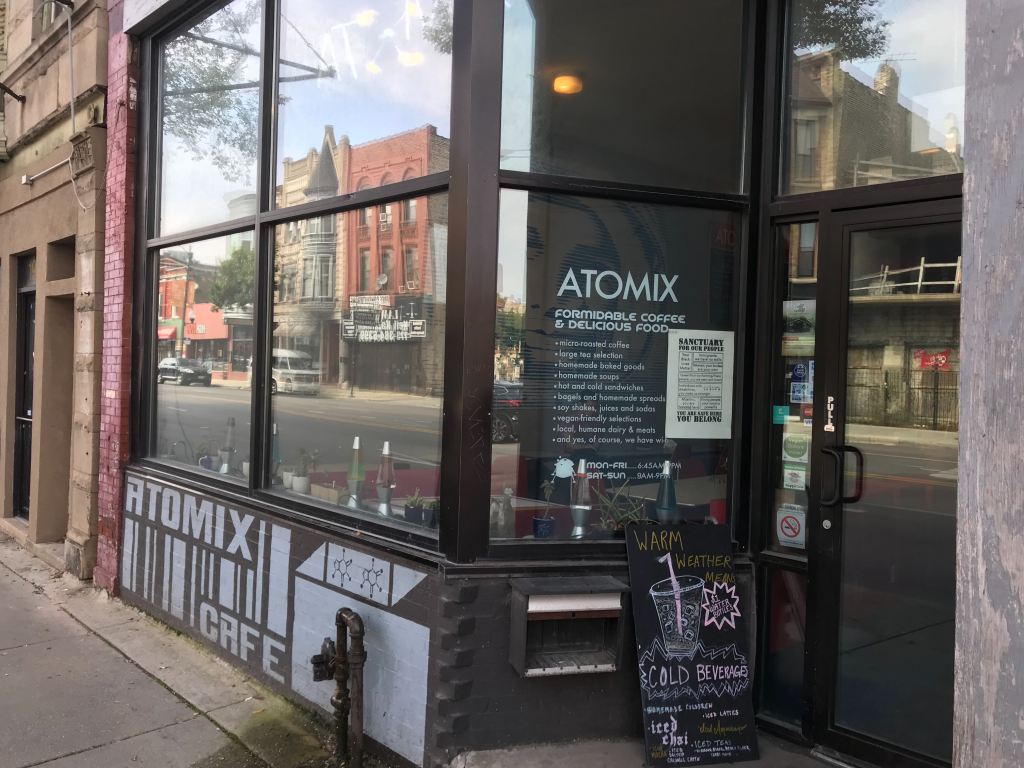 One of her favorite memories of working at Atomix will be Monday movie nights, when her coworkers would pull down a projector screen in front of the shop's windows and show cult and horror flicks from the '70s and '80s.
Headley said she has appreciated the "safe space" it provided to the neighborhood's writers, artists and LGBTQ community.
"I'd have to say, I feel people are recognized and safe coming here," she said.
A few doors down, Lisa and Sean Murty sipped Atomix coffees inside their shop, Paperish Mess, 1945 W. Chicago Ave.
The couple, who have lived in West Town for several years, said they were saddened by the news of Atomix's departure.
"It's a loss for the neighborhood," Lisa Murty said. "That was our local spot."
"It was a low-key neighborhood town hall," Sean Murty added. "It was where we'd always run into people, neighbors."
Over the years, the couple has gotten to know Atomix employees well. They remembered when Miller, the owner of Damn Fine, worked as a barista.
They were thrilled to learn Miller would be returning to West Town next year with a friendly face and hot coffee.
"The continuation of the good local business cycle is what we want," Lisa Murty said.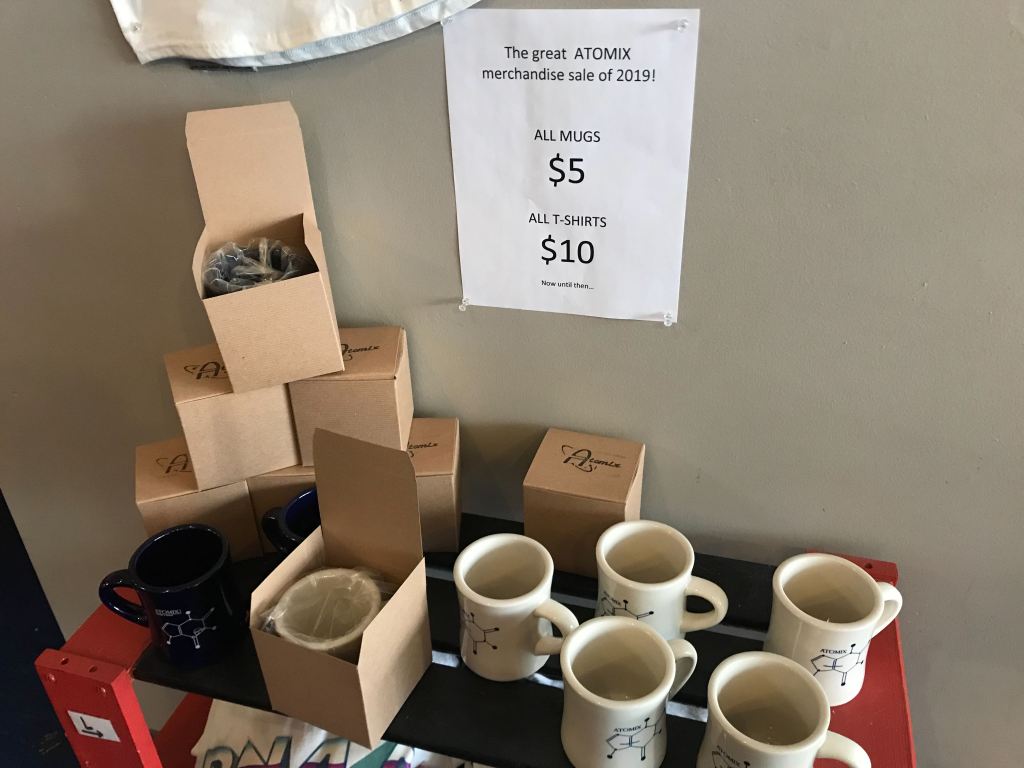 Do stories like this matter to you? Subscribe to Block Club Chicago. Every dime we make funds reporting from Chicago's neighborhoods.