BRIDGEPORT — Johnny O's, the Bridgeport institution that's served hot dogs, beef sandwiches, liquor and packaged goods to neighborhood residents and overnight workers for nearly 50 years, will close Saturday.
The store/restaurant and former bar, located at the Northeast corner of of 35th and Morgan Streets, was opened in 1970 by John Veliotis, who died in 2017 at 85. Since then, the business has been run by his sons Peter and Alex.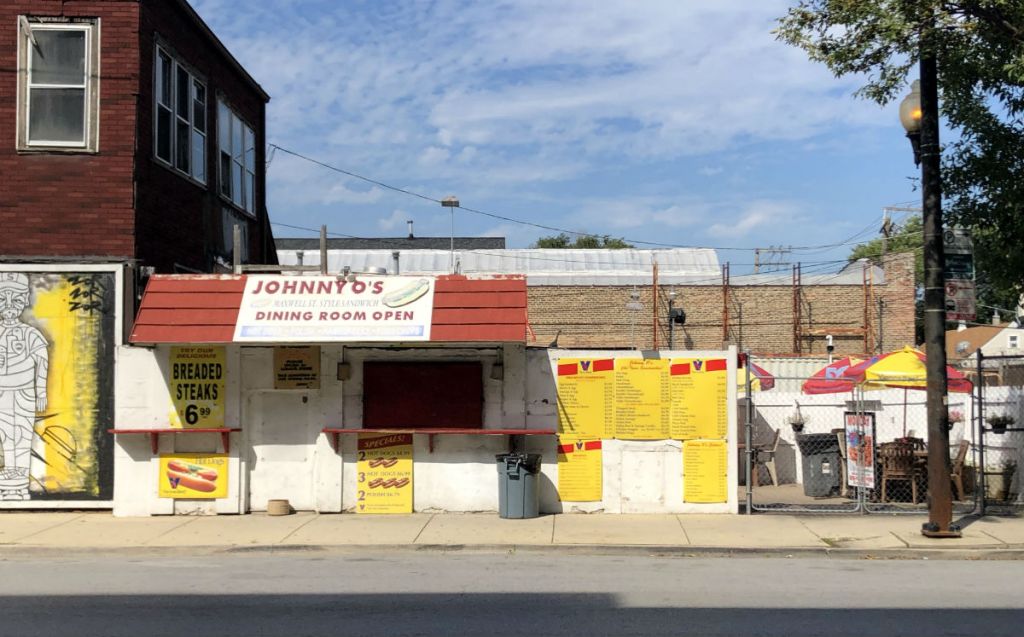 In a text message, Peter Veliotis would not talk about what led to the decision to close, but sent a message to loyal customers, saying, "Thank you to very much for all the years of business and support. We will miss all of you."
An announcement posted early Wednesday on the business' Facebook page simply said: "Final days of Johnny O's…This Wednesday thru Saturday."
Some may have gotten wind of something amiss when the Johnny O's posted a link on its Facebook page promoting a GoFundMe campaign Sept. 9 called "Please Help Save Johnny O's." The campaign page, which did not provide details, had a goal of raising $100,000 but as of Wednesday night, it had only raised $595.
The business, which includes a bar, packaged goods store, sit-down area accessible from Morgan and a walk-up window along 35th Street, was open 24 hours for years and often served workers coming off overnight shifts at the Spiegel plant that was located on 35th Street until it closed in the 1990s.
After that, it persisted, but after Saturday it will apparently join other neighborhood institutions including the Ramova Grill, which closed in 2013, and Schaller's Pump, which closed in 2017 after more than 100 years in Bridgeport.
Johnny O's was first opened in 1959 on 31st Street, but moved to its present location in 1970. Veliotis, who ran the business with his sons, was a lifelong South Sider who sold hot dogs from a cart in front of Spiegel at age 12. By 16, he had two carts in front of the long-gone Comiskey Park.
Johnny O's became famous for its "Mother-in-Law," a tamale served on a hot dog bun with chili, onions, tomatoes and sport peppers. The sandwich has earned Veliotis' restaurant spots on television programs like TLC's "Best Food Ever" and WGN's "Chicago's Best" for years.
"I don't even know how the Mother-in-Law got its name but I used to sell it off a push cart when I was a kid, 11 or 12 years old," Johnny Veliotis told DNAinfo in 2015. "We used to put a hot tamale on a bun and what made ours special was that we threw the kitchen sink on it. So years ago, for 5 cents you got a meal."
Veliotis was also a crooner, putting out two albums in the 1960s under the name Johnny Powers. He was once invited to sing the national anthem before a White Sox game.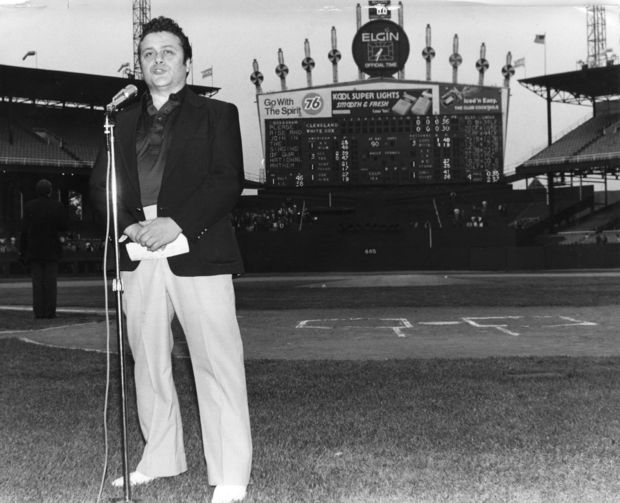 His son John Jr. died in March 2017 from a heart attack. A few months later, he would die as well. Since then, the business scaled back its hours, from being open 24 hours to opening at 6 a.m., with the liquor and dry goods store closing at 10 p.m. and the kitchen closing at 2 p.m.
Johnny O's almost closed in the mid 1990s when the Spiegel plant closed, depriving the area of many blue-collar workers who were the lifeblood of neighborhood businesses.
At that time, Veliotis closed the bar and the grill but kept the dry goods store open. However, with an influx of residents in the early 2000s, Veliotis reopened the grill in 2013. This year, the bar was opened for special events and wine tastings on special occasions, but plans for a permanent arcade bar never came to fruition, according to a Johnny O's clerk who didn't want to be named. 
Over the last 15 years, Bridgeport has become a hot place to live and home to hip coffeeshops and art galleries, rendering Johnny O's a time capsule to the past.
But hip musicians often would come to the business to sit in on the Internet show "Talking Jazz with Mike Jeffers." Jeffers, president of Chicago Jazz Magazine, recorded more than 100 shows over the last two years at Johnny's, often with world-renown musicians.
"These were guys that were headlining Jazz Fest and the Blues Fest. They couldn't believe it, it was so hip. They were used to going to NPR studios and all of a sudden they are at Johnny O's eating hot dogs and french fries," Jeffers said, adding that news of the closing was "a real drag."
Now that it appears to be the end for Johnny O's, word is spreading and longtime patrons are shocked and saddened.
David Rack, who lives directly across 35th Street from the store, stopped in Wednesday to buy a soda. He had no idea about the closing.
"I'm shocked. This place was never anything to look at but was great on the inside. I've had great conversations here and I'm going to miss it," Rack said.
Fred Popolo, a 46-year-old union carpenter who has lived a block away since 2005 said, "I've had my fair share of late-night pizza puffs over the years. There were always nice people in there."
Liz Stack, a 36-year-old project manager who lives in Bridgeport said, "I feel like Bridgeport has had a string of these, between Schaller's and now this. We've gotten new stuff which has been nice, but you can't really replace some of these mainstays."
One of the newcomers to Bridgeport, directly across Morgan Street, is Antique Taco, which opened its Bridgeport restaurant in 2016, was welcomed by the Veliotis family, who partnered with them on several events, according to Ashley Ortiz, who owns Antique Taco with her husband, Rick.
"They have been so supportive, asking us how can we do things together. They always are telling people to come to our place, we're always telling people to go to their place."
Ortiz said while she did not know Johnny O's was closing until Wednesday, she was aware of the GoFundMe campaign.
"I can relate, small business is hard. I think also the fact that he [Peter] was always involved but it was passed down to him. You kind of have to figure things out. …There's a lot that we don't know," Ortiz said.
As for the future of the location, it was unknown what will happen to the building that the Veliotis family owns. 
"We have vacancies on all the corners now and we love neighbors. We'd love some great businesses to come here and we'll see what the future holds," Ortiz said.