PILSEN — More than 40 years ago, a group of Pilsen activists — mostly women — felt a call to action, longtime resident Theresa Fraga remembers.
After a parent-teacher conference at Froebel High School in Pilsen, Fraga was fed up. The school, then a branch of Harrison High School, was "dilapidated" and lacked the bilingual language resources to best serve the predominantly Latino teens who went there, she said.
Freshmen attended classes at Froebel before transferring to Harrison in South Lawndale their sophomore year. To get to Harrison, Pilsen students had to cross gang lines, Fraga recalled.
That combination — the danger students faced to get to Harrison, the inadequate services at Froebel — led the Pilsen mothers to fight for a new neighborhood high school, one that reflected the face of their Latino neighborhood.
It was a fight that lasted years.
On Monday, Fraga, neighbors and students at Benito Juarez Community Academy — the high school the women fought to build — gathered to remember the years-long struggle that forced Chicago Public Schools to open Juarez in 1977. The A La Esperanza — or "To Hope" — mural on the walls of the school's athletic center immortalized the fight in 1979.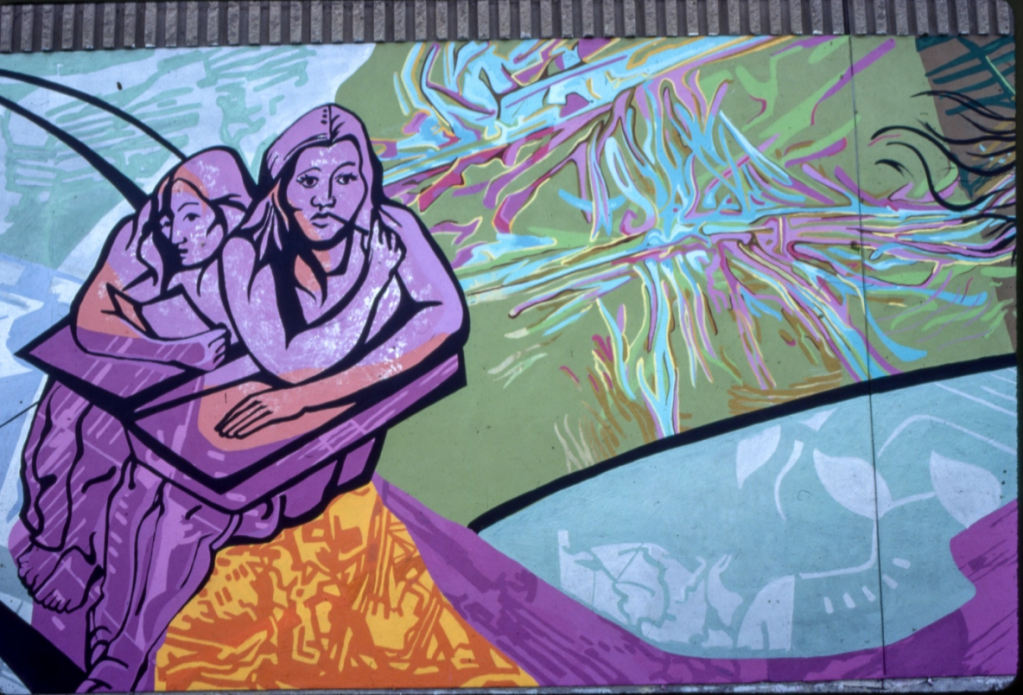 Now, 42 years after the school opened and 40 years after the mural was painted, Fraga said the school and mural are a "community monument" commemorating the fight of the parents that never strayed in their mission to build a better school for their children and for future generations.
"All of our work paid off, all our sacrifices paid off," Fraga said.
In celebration of the anniversary, school officials, students and National Museum of Mexican Art officials revealed a plaque commemorating the public artwork Monday.
After escalating tensions at Harrison High School, in 1968, African-American and Mexican American students organized walkouts demanding changes to the curriculum and an end to discrimination, according to a WTTW report.
The walkouts led to a movement where students, parents and neighbors demanded the creation of a new high school to address safety concerns, and accommodate newly arrived Spanish speaking students. Leaders fighting for the high school included Raquel Guerrero, Carmen Ortiz, Inez Loredo, Mary Gonzales, Lucy Gutierrez, Gloria Valadez, Efrain Yañez and Rudy Lozano, Fraga recalled.
In 1972, hundreds of Pilsen parents signed and submitted a petition to the Chicago Board of Education calling for the school to build a new school. The board denied it. A second petition with 2,000 signatures was also ignored, according to WTTW.
In response, the Pilsen parents staged a three-day boycott of Froebel High School in 1973, Fraga said.
Finally, in June 1974, as activists marched from Pilsen to the Board fo Education offices Downtown, the board approved $8.9 million in funding to build a new high school.
At the school's opening ceremony in September 1977, Fraga recalled a CPS official saying: "This high school is the direct result of a community that would not take no for an answer."
"It was our mission and our kids deserved a quality education," she said.
Principal Juan Carlos Ocón said the school was born from an "amazing struggle."
"Forty years later, this mural is not only present here, but it has been protected and cared for by that same spirit…that resulted in this high school," Ocón said.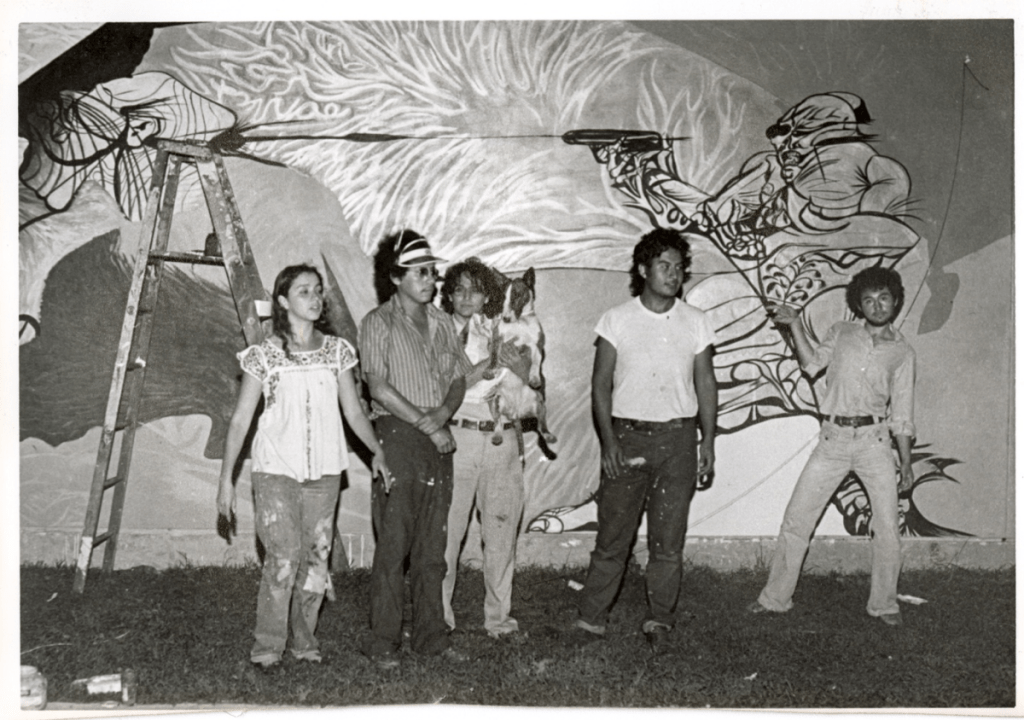 The mural created by students and volunteers at the former Casa Aztlan community center was designed by artists Malú Ortega and Jimmy Longoria. Artists Salvador Vega, Marcos Raya and Oscar Moya also assisted in the mural's creation. 
The mural aimed to reflect the community's struggle and the perseverance to make the school a reality, Ortega said.
"There were five artists who painted it…but there are many people behind this wall. If there was a wall to paint, it was because there was a school. There was a school because a whole community fought for it. A united community struggling for one cause — education," Ortega said.
Ortega hopes the mural remains a symbol celebrating Pilsen's activist roots for another 40 years to come.
Last month, the National Museum of Mexican Art unveiled a new exhibit focused on the mural. Curated by Sarita Hernandez, 40 Años a la Esperanza honors the mural painted in 1979 and the history behind the activism that led to the high school.
And a group of students, including recent Benito Juarez graduate Gabriel Tlatelpa, 18, and senior Bibiana Saucedo, 17, have also been working to preserve the story behind the mural through another medium: a comic book.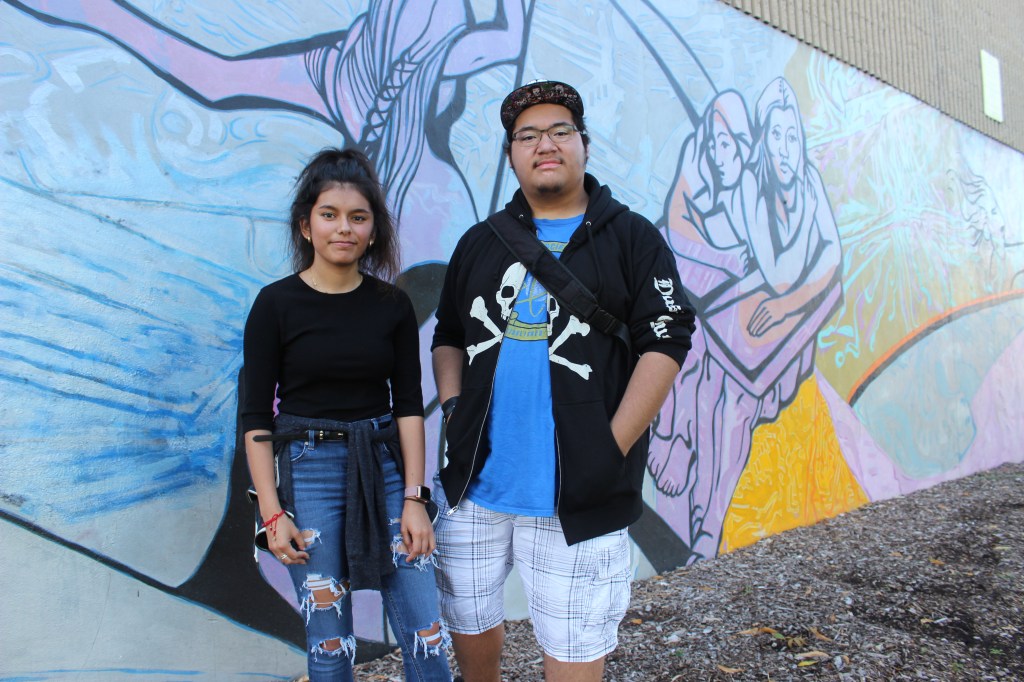 Tlatelpa said the project allowed him "to dig up the past and see what fossils are there."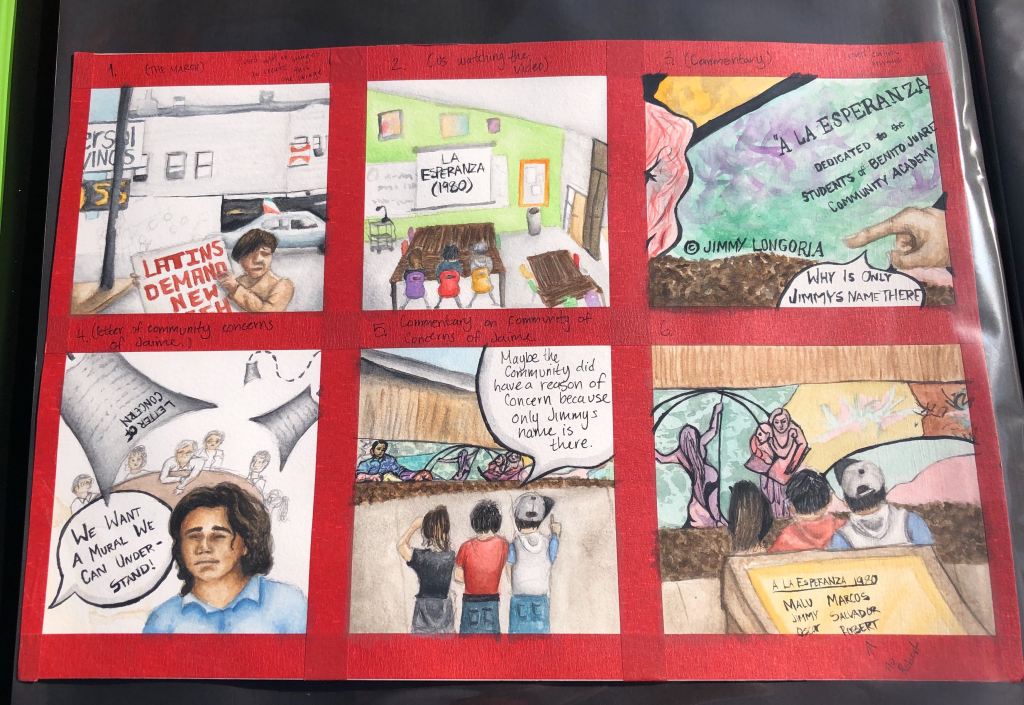 The plaque, exhibit and comic book hope to connect Pilsen's present with the powerful story and mural of Pilsen's past.
Fraga, who now has grandchildren attending the Benito Juarez, said the mural lives up to its name. 
It represents a community "who never gave up until the vision was realized," Fraga said. 
An opening reception for the exhibit will be held at the National Museum of Mexican Art at 6 p.m. Tuesday. The exhibit runs until March 15, 2020.
Do stories like this matter to you? Subscribe to Block Club Chicago. Every dime we make funds reporting from Chicago's neighborhoods.