LAKEVIEW — Love is in the air at Diversey Harbor.
Since May, an aspiring singer from Lakeview has commandeered the platform adjacent to where boats enter and exit Lake Michigan for use as his stage and training ground.
At least three nights a week, Ricardo Muniz, who goes by the stage name Ricco Munic, performs an 11 track set-list he dubbed "A Tribute to Love."
Classics from Johnny Cash, Frank Sinatra and Elvis Presley populate the list, which was inspired by advice Muniz received from another music legend. 
As waves crash into his black Cuban heel boots, the 27-year-old has attracted the attention of onlookers who might otherwise be at the park exercising or admiring the Chicago skyline.
On a recent night, Samantha Banes and Corey Cross ended their workout at the park and took in Muniz's performance. 
"I didn't realize it was him singing, I thought it was a radio at first," Banes said.
After a handful of songs they started to leave. Then the familiar beginning of what Cross described as "our favorite song" halted their exit. With the sun setting, Banes and Cross danced as Muniz crooned Elvis' "Can't Help Falling in Love."
"I just love this view here, this is a perfect moment, let's stop and take it in," Banes said.
She didn't know it at the time, but Muniz said Mariah Carey played a part in creating that "perfect moment."
In July 2012, Muniz went to the United Center to audition for American Idol. Performing Adele's "Rolling in the Deep", Muniz advanced to a second round of auditions with the show's producers — and then a third round of producers.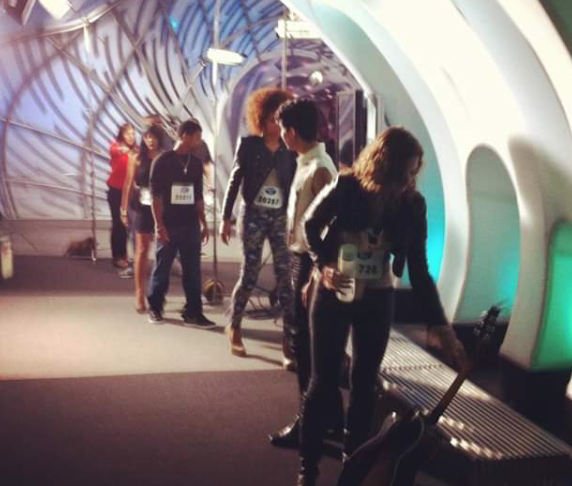 Finally, in September 2012 at the Adler Planetarium, Muniz had his shot before the celebrity judges. He didn't make it to Hollywood, but got some feedback.
"I mean, when you're in front of these people you're like shaking, you know, your whole body is shaking," Muniz recalled.
He remembers that Randy Jackson described the acapella rendition as "bizarre".
"Yeah, it was just my voice! I was like, 'Rolling in the Deeeeeyeep,' Muniz said, breaking into song. "You know that the mind is, like, used to listening to that song with Adele."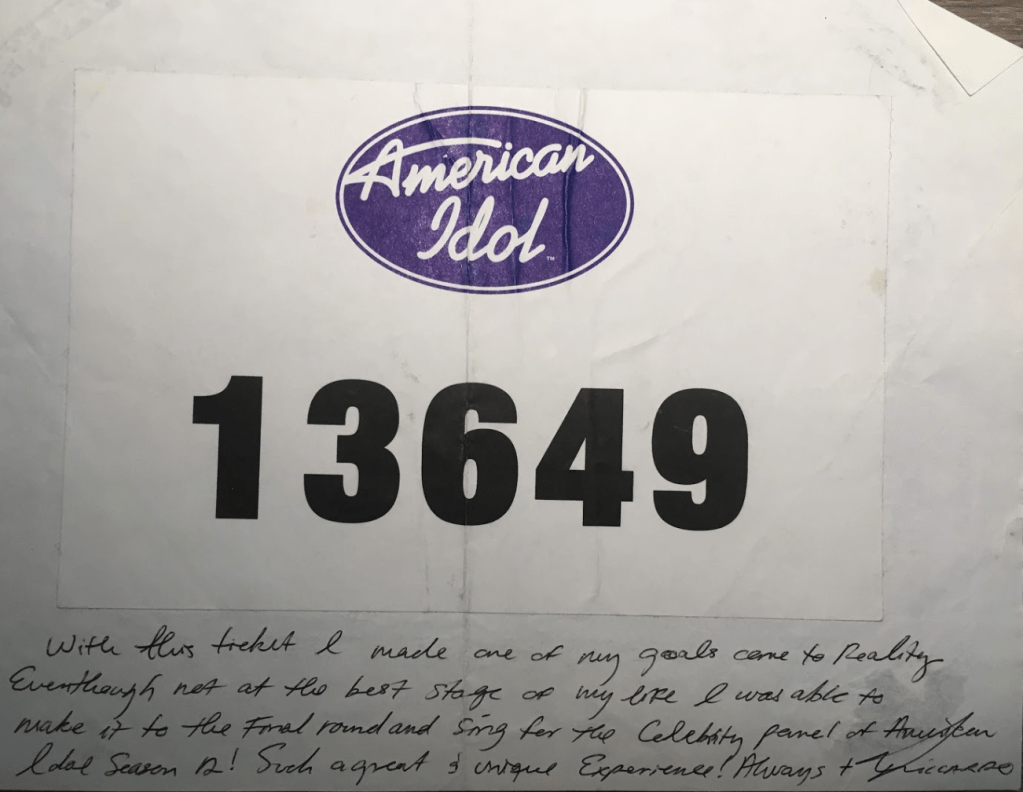 Carey — serving her only season as judge — offered more constructive criticism, suggesting he sing something from the Elvis catalogue, he said. He knew the hits, but couldn't come up with the lyrics on the spot.
"I went after that and I started listening to some of Elvis' songs. I was like, 'Wow, I really like the songs,' and I can see why she was wanting to match my voice to that, you know?" Muniz recalled.
Check out Ricco Munic on Soundcloud:
Born in Oakland, California, Muniz spent his childhood split between rural Wisconsin and Guanajuato, Mexico, moving seasonally with his father's job.
"My mom and six kids, we'd all drive down there like a band, all together for three days," he said.
However, Muniz wasn't serenading his family on those long drives.
"First, I was never that kind of kid just because I was really shy in that way. And then as I was getting into my teens, I had really crooked teeth and stuff. I was very self-conscious about that."
Able to afford braces at 21, they are now off and Muniz is pursuing his passion. He began practicing "A Tribute to Love" this winter but was too distracted in his studio apartment thinking about annoying his neighbors. The owner of the hair salon where Muniz works provided a solution; he could practice after he closed the salon.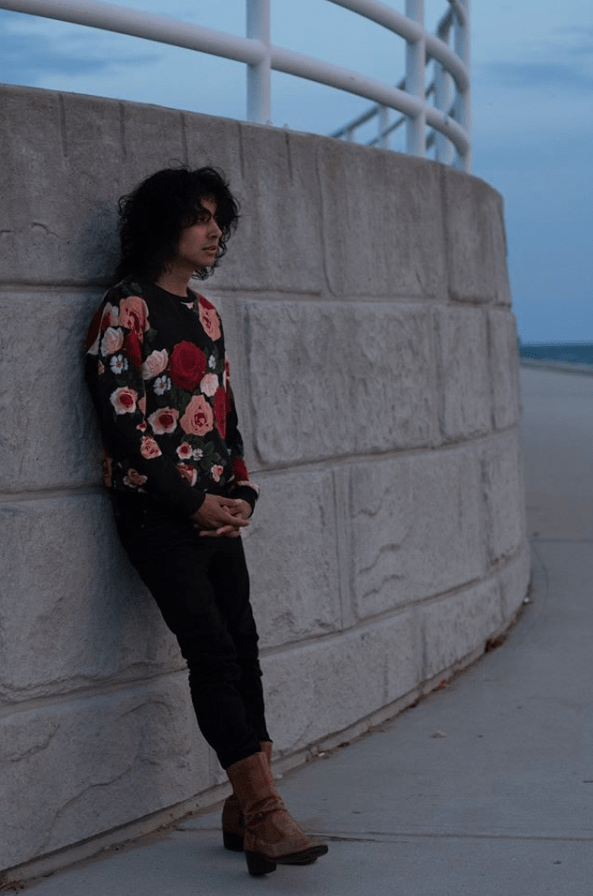 "Before I even came out here in May, I was studying at this. I was rehearsing them at the salon. So I was able to be loud, with the microphone."
Muniz saw this summer as a continuation of that practice. Although he's had crowds of a few dozen, sometimes just an attentive few makes it worth it. 
"If there's one couple that does stay, and it has happened every single night, there hasn't been a night where there is just nobody. But if there's just one couple and they have stayed through the set list, I'm like, that to me is already a big compliment. I gave them a little moment and they complimented me by staying!"
Kacey Eggink and her girlfriend were out for a walk on Sunday when they happened upon Muniz. The couple stayed for his entire performance.
"He definitely… pulled us to this spot. Otherwise we probably would have kept walking" she said.
Muniz hopes this summer of practice will allow him to link up with a full band and perform "A Tribute to Love" indoors this winter. Before that, there are still a few more weeks of good weather to practice along Lake Michigan.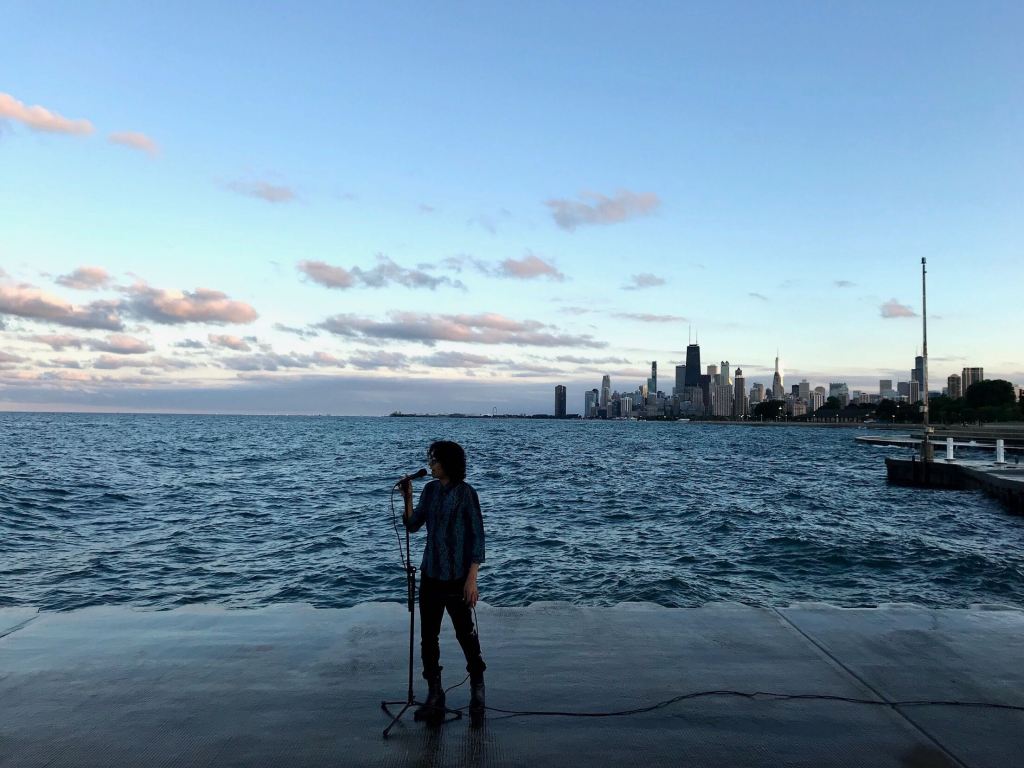 Banes said she and Cross thought they may go out again.
"We just talked about coming out here maybe a little earlier than this and just having a picnic, listening to him and looking at the view."
Time is running out. Cross suggested they get out "before it ends, before winter gets here"
Banes added, "before nine months of winter"
 (Weather permitting, Muniz performs Monday, Wednesday, Friday and the occasional weekend beginning at sunset. He won't be there tonight, however. He'll be attending Riot Fest.)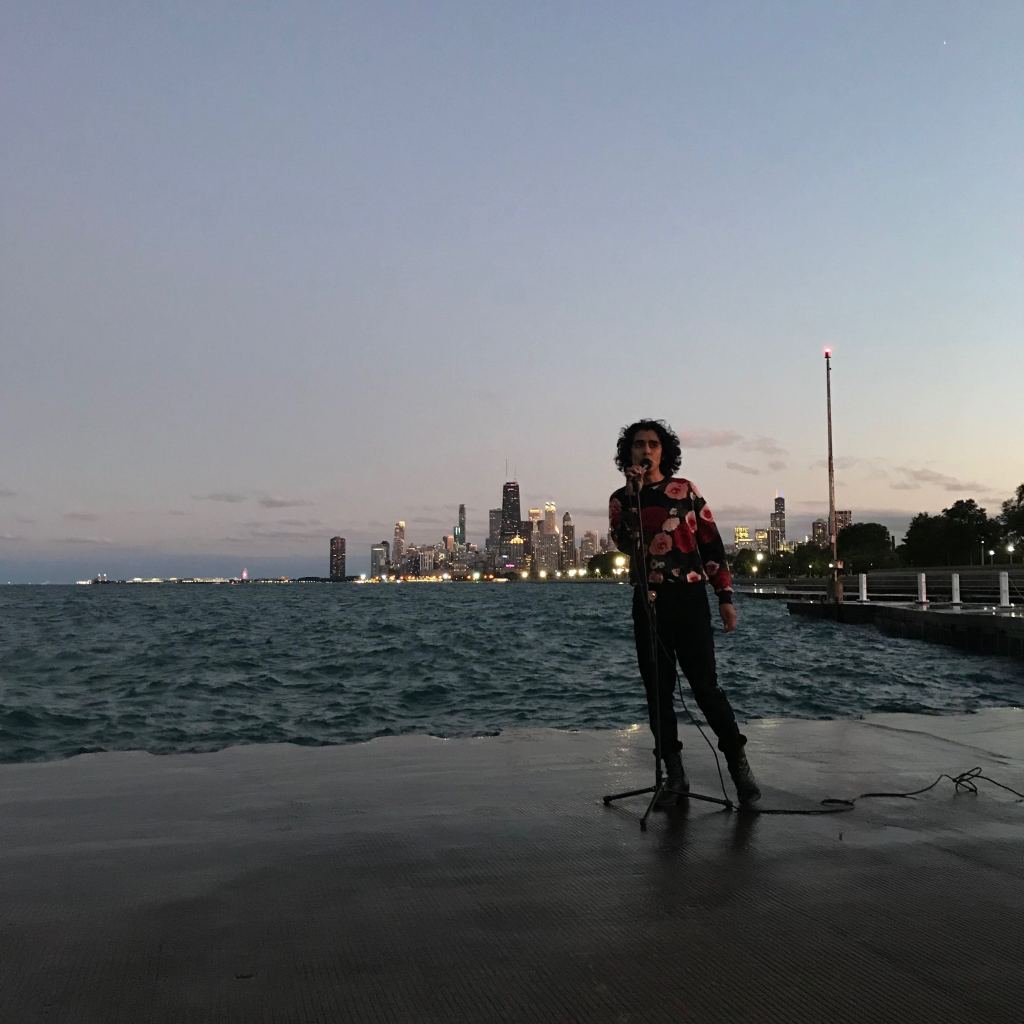 Do stories like this matter to you? Subscribe to Block Club Chicago. Every dime we make funds reporting from Chicago's neighborhoods.