HUMBOLDT PARK — After 40 years in business, neighborhood staple Dr. J's Place has closed its doors for the last time.
The lounge at 3241 W. Chicago Ave. has long been a favorite dive for locals, where anybody would feel welcome to have a drink and enjoy some music.
The Sept. 5 announcement that the bar had shuttered took some customers by surprise, many of whom didn't realize that the bar was closing down until the final day had already come and gone.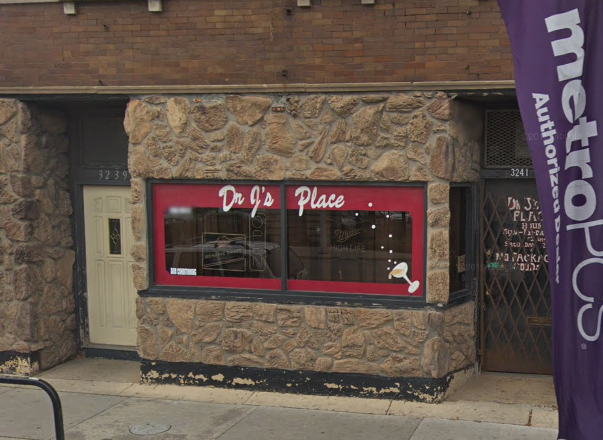 The bar was opened in November of 1979 by Betty Holmes, who named it Dr. J's Place after her husband Julius Holmes. Betty Holmes decided to close the bar, retire and move back to her home state of Mississippi to take care of her father.
The musical fare at Dr. J's Place was what patrons called "grown folks music," a selection of blues, soul and R&B hits, sometimes played by live bands and DJ's. Holmes said her goal was always to make the music, the staff and the atmosphere of the bar to be welcoming to all.
"I wanted to make people feel comfortable and enjoy themselves and have fun," Holmes said.
The bar catered to a slightly older crowd than a lot of other nightlife spots in the area, partially because they avoided playing pop and hip-hop — and also due to the fact that no one under 25 was allowed inside.
The age limit helped the bar avoid the ruckus of college-aged people and give older folks on the West Side a low-key place to hang out, Holmes said.
"Everybody could enjoy themselves without complications," Holmes said. "That was important to me, so that older people could feel comfortable."
Looking back on her 40 years in business, she said she never ran into any problems with the patrons at the bar. And with an army of loyal customers behind her, keeping the business afloat over the decades never posed a problem.
As a patron of over 30 years, Tyree Watts appreciated that the bar catered to older folks. His best memories include the "Old Timer's Ball," where people who frequented the bar over the years would all come back for a reunion at Dr. J's Place.
Those reunions were a good time because it was always easy to talk to the kinds of folks who were drawn to Dr. J's Place, Watts said.
"I hate to see it go. The prices, the atmosphere, it's like home to me. When I'm there, most of the people I already know," he said.
Now that Dr. J's Place is behind her, Homes is grateful for all the support she had from locals.
"I would like to thank them for supporting me for all these years," she said. "They were there for me and I was there for them."
Pascal Sabino is a Report for America corps member covering Austin, North Lawndale and Garfield Park for Block Club Chicago.
Do stories like this matter to you? Subscribe to Block Club Chicago. Every dime we make funds reporting from Chicago's neighborhoods.