WEST TOWN — Those who have recently gone down Grand Avenue may have noticed buttery, sugary and doughy scents wafting from inside the former digs of Sip Coffeehouse.
That's the smell of TipsySpace, a bakery, art gallery and event venue breathing new life into the workers cottage at 1223 W. Grand Ave.
Naomi Levine, an Australian immigrant and longtime Chicago baker, opened TipsySpace this summer, shortly after Sip Coffeehouse closed after 20 years.
Levine is renting from Nancy Angelopoulous, the building owner and former owner of Sip.
RELATED: Sip Coffee House Closes After 20 Years In West Town, Will Be Replaced By A Bakery
At its core, TipsySpace is a celebration of baking, art and community, which is why Levine believes it will be a success in West Town.
"This is a very positive neighborhood," she said. "There are lots of long standing [independent] businesses. … People are very friendly and hard working."
At TipsySpace, customers can:
Order custom cakes and pastries
Enroll themselves and their children in baking classes
Enjoy rotating collections of local art
Book the worker's cottage for events
For events, Levine can accommodate 100 people (or up to 200 guests in warmer weather, when the patios are available.)
While Levine offers on-site catering events, guests can choose to supply their own catering. Events are BYOB.
Starting in October, Levine will open TipsySpace for retail hours from 10 a.m.-3p.m. Tuesday-Friday. She plans to launch an afternoon tea service in the winter.
For more information, follow TipsySpace on Instagram and Facebook or visit TipsySpace's website.
'The land of opportunity'
In 1999, Levine immigrated from Sydney, Australia to Chicago. Her first job was in sales at a toy company, near the corner Erie and Orleans streets.
In 2006, Levine opened her own bakery, TipsyCake, in Humboldt Park.
At the time, Levine and her then-husband were living in a condo in Andersonville. As the bakery took off, the pair decided to buy the Humboldt Park building and move into the second floor apartment.
After the couple divorced, Levine continue to live in the apartment while raising her young son. In 2011, Levine expanded TipsyCake and opened a second location in Bucktown.
As her business grew, so did her notoriety.
Levine's client list includes Indy Car champion Danica Patrick and renowned trumpeter Wynton Marsalis.
She baked 30th birthday red velvet cupcakes for Kanye West, a 40th birthday vanilla cake for Gov. J.B. Pritzker and a sprinkle-covered birthday confection for Kate Upton.
During an event inside the Trump Hotel, Joan Rivers screamed at Levine as she hurried to finish decorations on a birthday cake (Rivers wasn't the birthday girl; she was the hired entertainment for the party).
But throughout her career, Levine said, it's been loyal neighborhood customers who have served as the backbone of her success.
Some of her most memorable clients over the years include the owner of Bucktown's Mindy's Hot Chocolate, who ordered a birthday cake in the shape of a stag head.
In 2009, she baked a cake in the shape of a coffee cup for Angelopoulous to celebrate Sip Coffeehouse's 10th birthday.
"To me, a client's a client," Levine said. "I'm a woman of my word. … I'm not going to cancel [another order] for a celebrity, even if the other client only paid me a dollar."
In 2013, Levine sold TipsyCake. She continued to bake and teach classes while dabbling in boutique event planning. She launched Red de Apoyo a Venezolanos en Chicago, a charity that provides donations to Venezuelan asylum-seekers.
In 2018, Levine decided she was ready to open a new brick-and-mortar business that would combine her passions for baking and event planning.
In February of this year, Levine heard through the grapevine about Sip Coffeehouse's impending closure.
Her realtor reached out to Angelopoulous, who signed Levine as a tenant on June 1.
Levine believes West Town is a place where immigrant-owned independent businesses thrive. It's also a place where neighbors support each other. She hired local artist Eduardo Diaz to paint the front room mural.
"That's what I love about this neighborhood," Levine said. "It's the land of opportunity."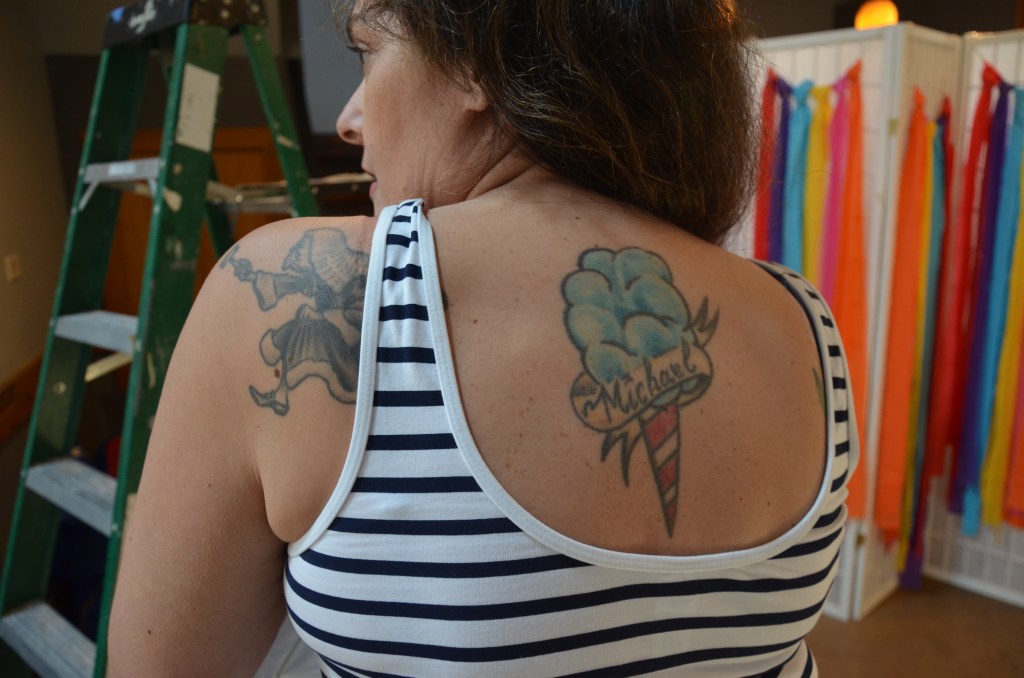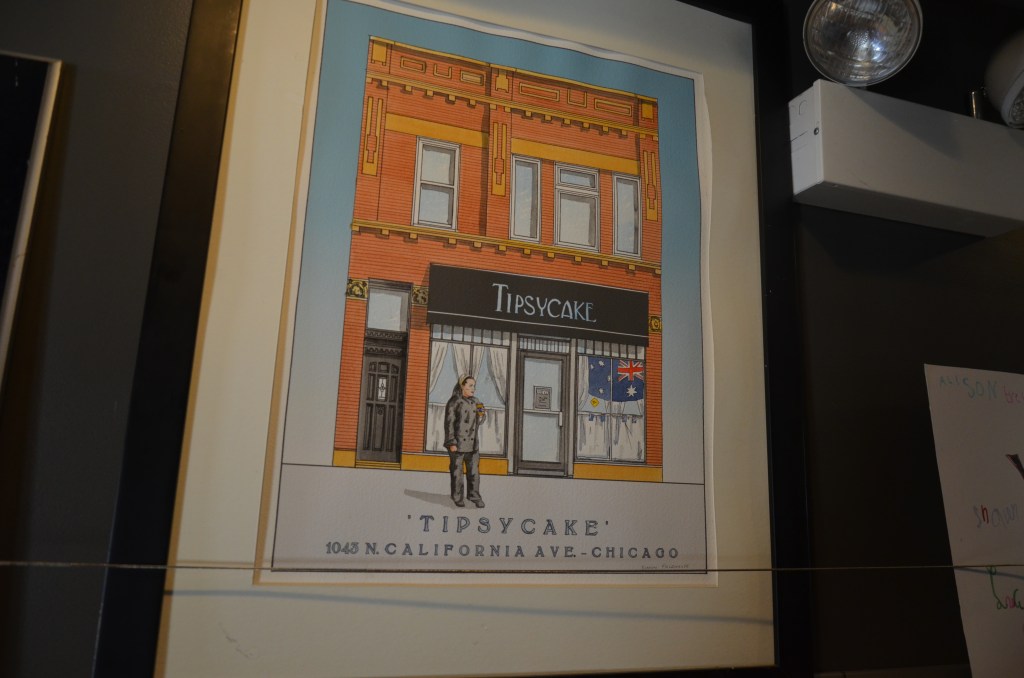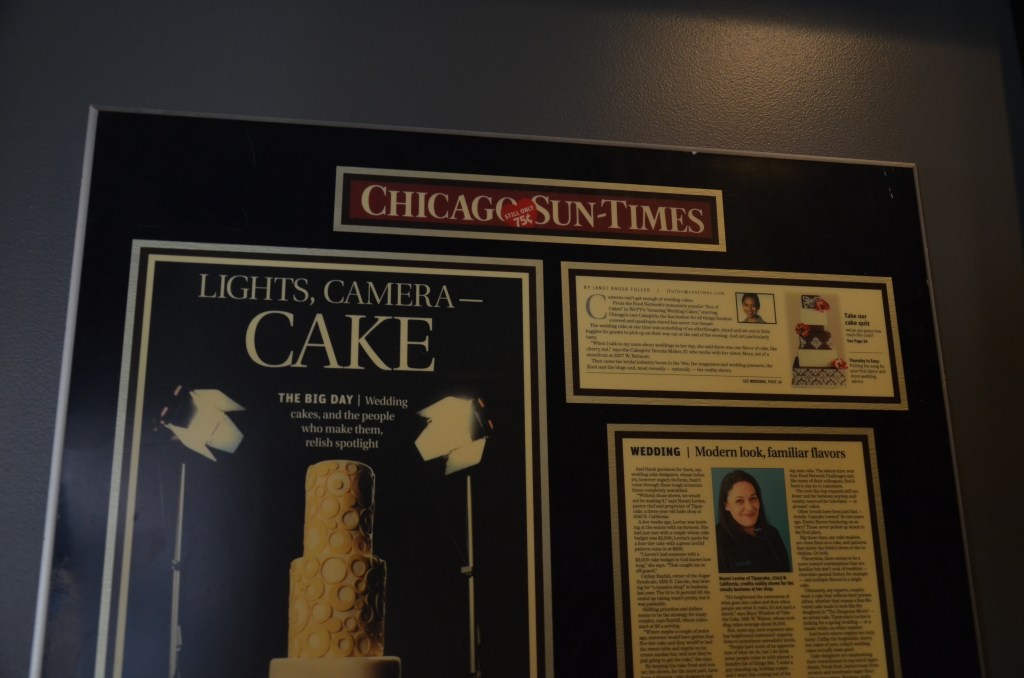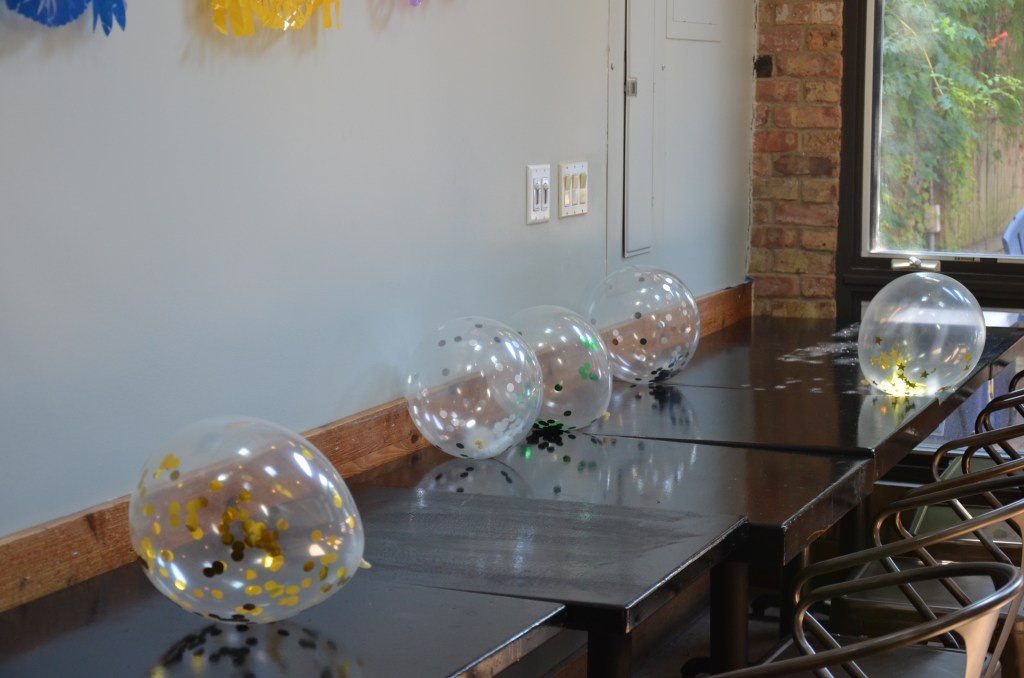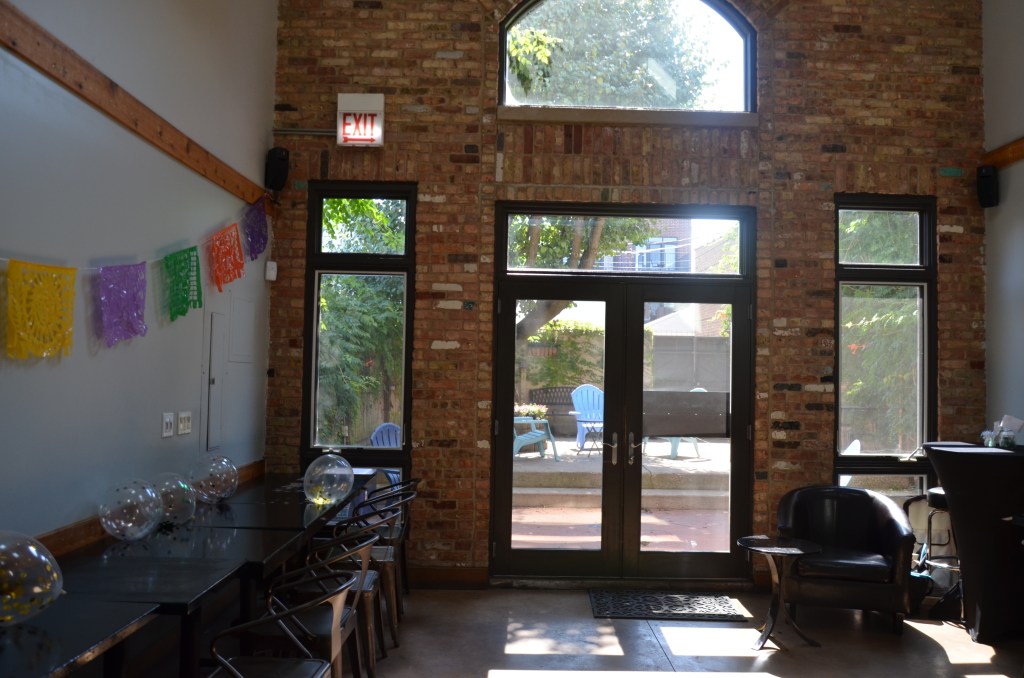 Do stories like this matter to you? Subscribe to Block Club Chicago. Every dime we make funds reporting from Chicago's neighborhoods.