LITTLE VILLAGE — After they found an ice cream cart that appeared abandoned in the middle of the street, neighbors in Little Village circulated a photo of it in an attempt to reunite the cart with its rightful owner.
Vane Ortiz was driving her kids to school Thursday morning when she noticed a paleta cart haphazardly on the road with no paletero — or ice cream man — in sight, she said. 
Then she made the connection. She remembered that about 10 p.m. Monday, she saw a man coming out of a bar in front of her house just a few blocks away. 
"He was crying" and lamenting loudly that his paleta cart "had been stolen," Ortiz, 30, recalled of the man leaving La Roka bar.
"I said, 'This has to be it.'"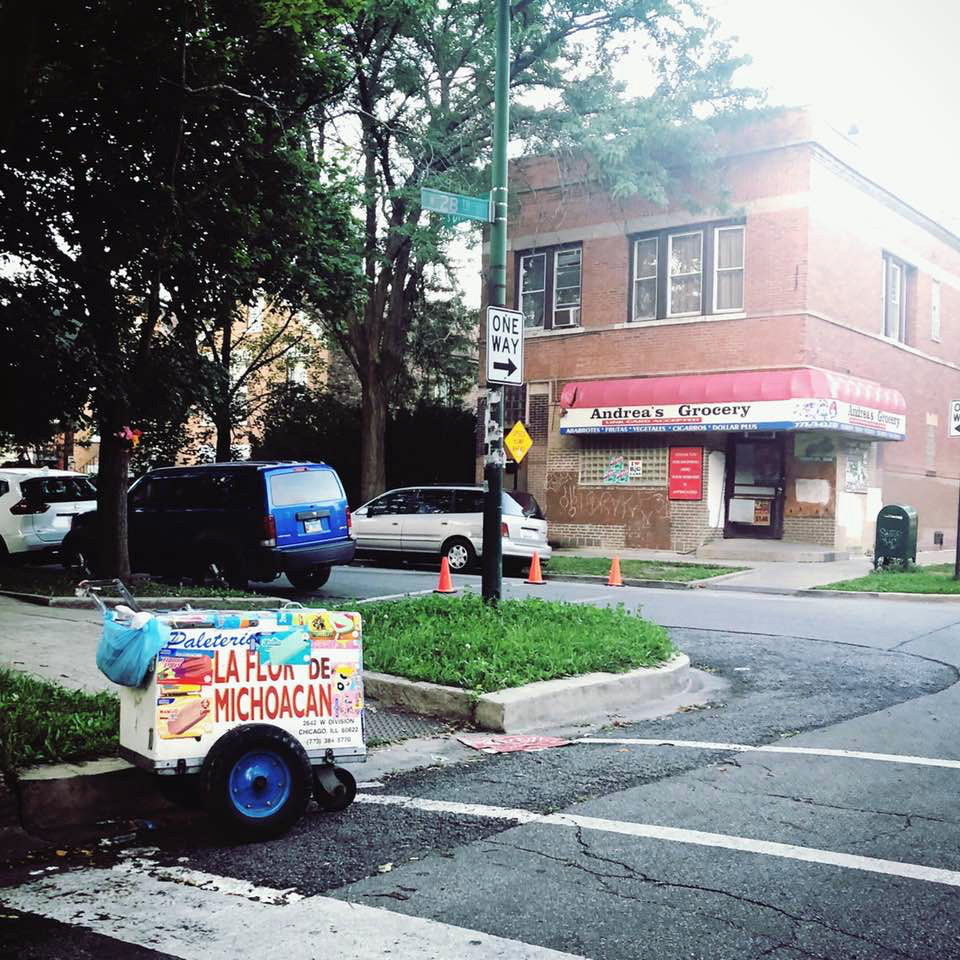 She quickly snapped a photo from the driver's seat of her car and sent it off to the La Villita Facebook page, which has nearly 140,000 followers. The photo of the lonely cart was shared hundreds of times on Facebook as residents tried to locate the man and reunite him with his only source of income.
Some residents called the "Flor de Michoacan" number emblazoned under the bright stickers of the ice cream menu, but the phone was disconnected. Its Humboldt Park address had closed and online searches indicated a Boost Mobile store replaced it.
Mario Vega, 31, was on his way to work when he responded to the Facebook post. He manages sports programming at New Life Center and also coaches youth boxers at Chicago Youth Boxing Club in Little Village.
"I decided to push the carrito all the way to the church, like three to four blocks," he said, to keep the cart safe. "Luckily, we hit up social media and people from the neighborhood were able to give me contact information, and his friend reached out to me."
A young man in the comments finally identified the paletero in question as Don Lupe.
"I called him and he was surprised to hear that his cart had been found, and we came to pick it up after I got out of school," said Raul Alarcon, an 18-year-old Loyola University student who met Don Lupe while vending himself in La Villita Park. He recognized the picture of the cart as soon as he saw it.
At dusk Thursday, a timid man wearing jeans and a button-up shirt showed up to New Life Center to claim his cart.
"I want to thank the people who made an effort to help me," Don Lupe, whose full name is Guadalupe Piñon, said in Spanish. "I really thought it was gone for good and I was worrying about how to pay for it."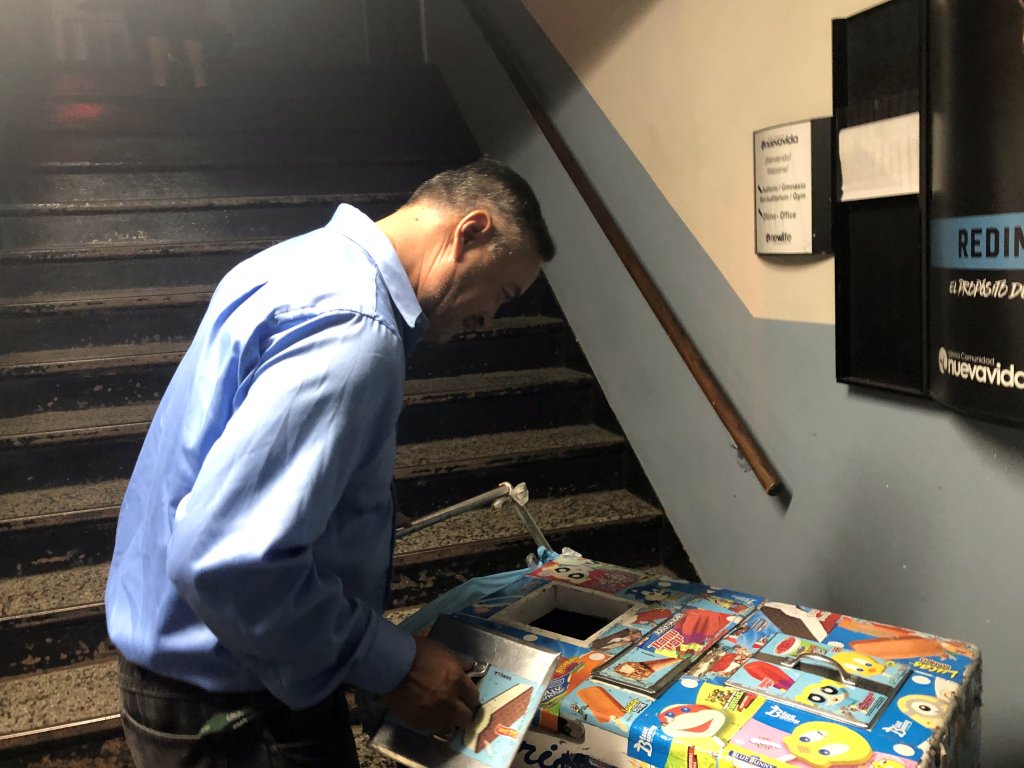 When asked if he was the man outside La Roka bar on Monday night, he said he was. He went into the bar on Monday to use the bathroom but when he came out his cart was missing. So he stayed and drowned his sorrows.
Don Lupe explained the cart now belonged to La Morelia ice cream shop at 3108 W. Cermak Road. About $460 in cash and paletas were missing from his cart, he said.
The bells from his cart were also gone, but Don Lupe didn't seem to mind. He was relieved and smiling just to be reunited with his work station.
Now neighbors are raising money through a GoFundMe to help Don Lupe. The campaign aims to raise $500.
Donate to the GoFundMe campaign here.
Do stories like this matter to you? Subscribe to Block Club Chicago. Every dime we make funds reporting from Chicago's neighborhoods.