ENGLEWOOD — Two groups fighting for change in very different ways are coming together to bring fun and smiles to the Southwest Side.
The Illinois chapter of the gun violence prevention group Moms Demand Action and the Midnight Circus are hosting a fundraiser to give kids from MASK (Mothers Against Senseless Killings) a special circus performance on Sunday.
The Midnight Circus, created 12 years ago to bring an accessible, affordable experience to families across the city, partners with organizations to raise money for a variety of causes, touring different Chicago Park District locations every year.
It's a family affair, with founder Jeff Jenkins and his wife, Julie, serving as ringmaster and artistic director, respectively. Their two children, Maxwell and Samantha, perform a number of tricks, including juggling and unicycling, and an additional 40 volunteer performers and artists make sure that the show goes on.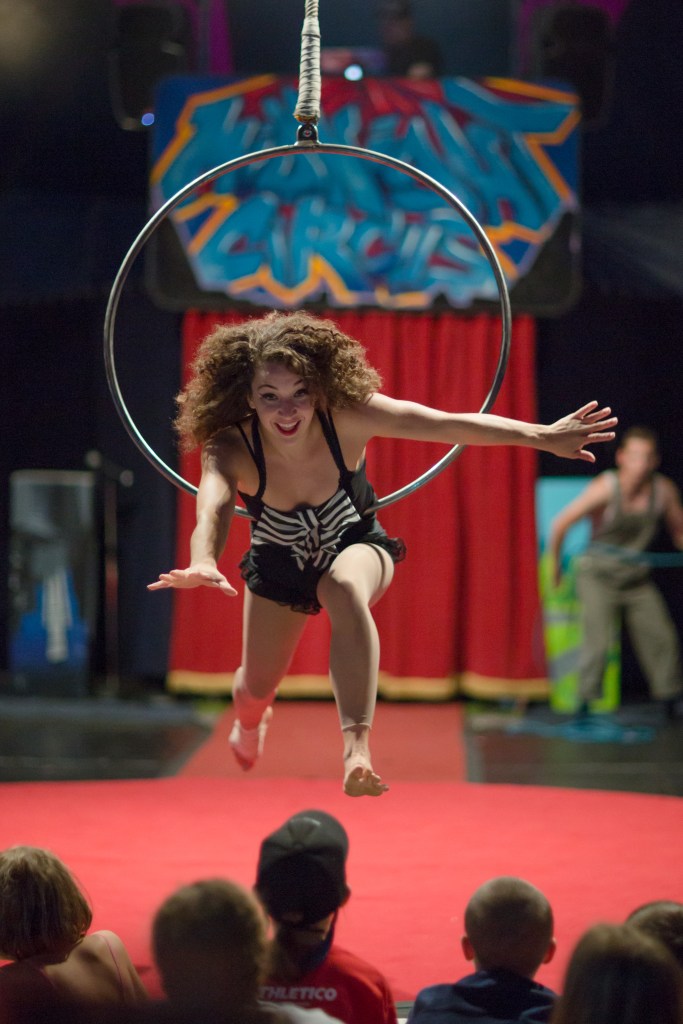 Jenkins started talking to members of Moms Demand Action about the idea of sending MASK kids to the circus last year; together they were able to pool their resources and treat over 200 families to an evening out. Jenkins hopes to replicate last year's success by getting even more families to a performance at 3 p.m. Sunday at Foster Park, 1440 W. 84th St.
"This is just an extension of the work I've been doing for most of my adult life, so it made sense to take it to the next level," said Jenkins.
Grants, donations and sponsorships allow Jenkins to keep the ticket prices low (tickets are as low as $5 at some parks), and their fundraising efforts have netted over $1 million for the parks where they've played.
Donations for the MASK event will go towards transportation to and from Foster Park and concessions.
"We won't be putting a cap on the number of families allowed to come," said Jenkins. "If we have to get another bus, we'll get another bus. We want to get as many families as we can."
To find out more about the Midnight Circus, and to donate, click here.