SOUTH SHORE — Hundreds gathered Saturday in South Shore to celebrate the opening of charter school Art in Motion with Common, one of the school's founding partners.
The school, 7415 S. East End Ave., will serve about 200 seventh and eighth graders in its inaugural year. A grade will be added each year until 2023, when it will serve seventh through 12th grades.
During the charter application process, more than 1,000 people signed a petition in support of the school, according to a school spokesperson. A number of South Side groups, including the 79th Street Corridor Business Association, Grand Crossing Neighborhood Network and Greater Auburn Gresham Development, voiced their support for the project.
Art in Motion was originally slated to open in fall 2018 and share a campus with Hirsch Metropolitan High School, according to Chalkbeat. But those plans fell apart, and school partners faced criticism for a lack of community engagement in the process.
Some stakeholders in the neighborhood said they were concerned about the school's readiness to open on time as recently as weeks before its opening.
"I was here a couple of months ago and I looked at the building," said Faisal Pandit, president of Panasonic Systems Solutions, which provided technology for the new school. "This young lady mentioned, 'We're going to open in a few weeks,' and I've got to tell you, I got a little worried."
But from its rocky beginning, students and parents hope Art in Motion can promote creativity and increase access to artistic pursuits on the South Side.
Every student in attendance received backpacks filled with school supplies from Panasonic, which Common and Pandit helped to pass out.
It's important for kids in the area to see a celebrity like Common give back to the community he grew up in, said seventh grader Charisma Boler. The young South Shore resident introduced Common to the crowd Saturday.
"This is like a dream come true for kids who want to pursue acting, singing, any creative art when they get older," Boler said.
Common has won Grammys and an Oscar, and the school's celebration came the day after he dropped his 12th studio album, "Let Love." But he told the crowd he "can't say anything is greater than this achievement right here."
The Calumet Heights native said his vision came together thanks to local supporters like the New Life Covenant Church Southeast, which helped fund the school, and the muralists whose "beautiful" work adorns the school's walls.
"This is less than 2 miles from where I grew up, so this is really bringing it back home," Common said. "We are going to make sure this school does right by your children."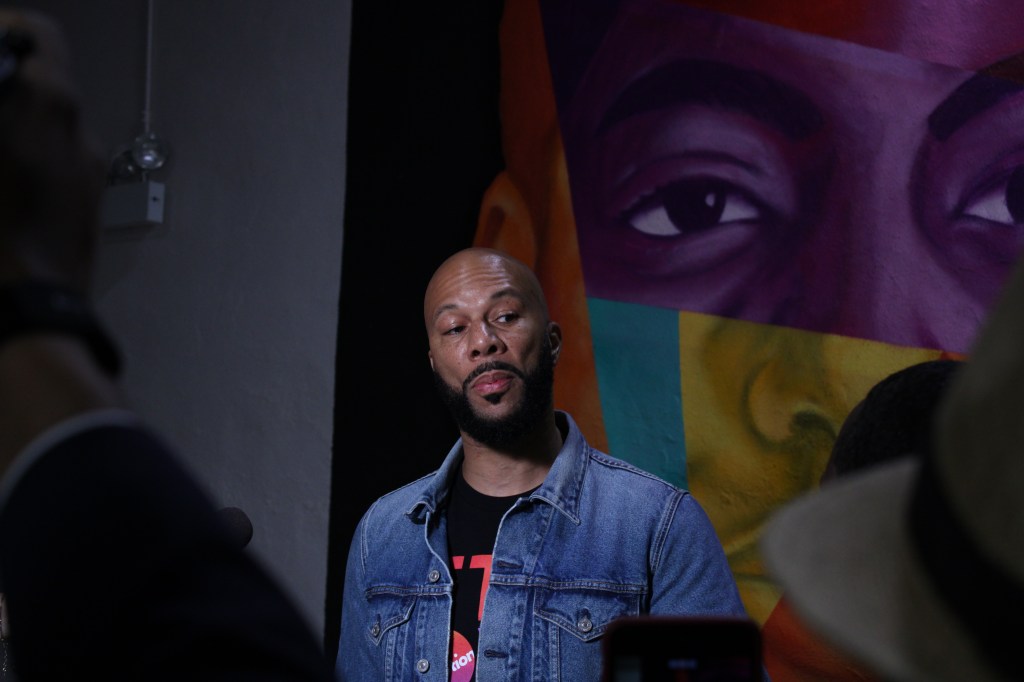 Ahead of their first day on Tuesday, students had high hopes for the arts-focused school.
Eighth grader Wesley Byrd said he's never attended a charter school before. He hopes Art in Motion's curriculum can help him improve his visual art skills.
"I'm interested in exploring photography and film at this school because I really like taking pictures and exploring the world," Wesley said. "I can share with other people who haven't gone to places and give them the experience of being there."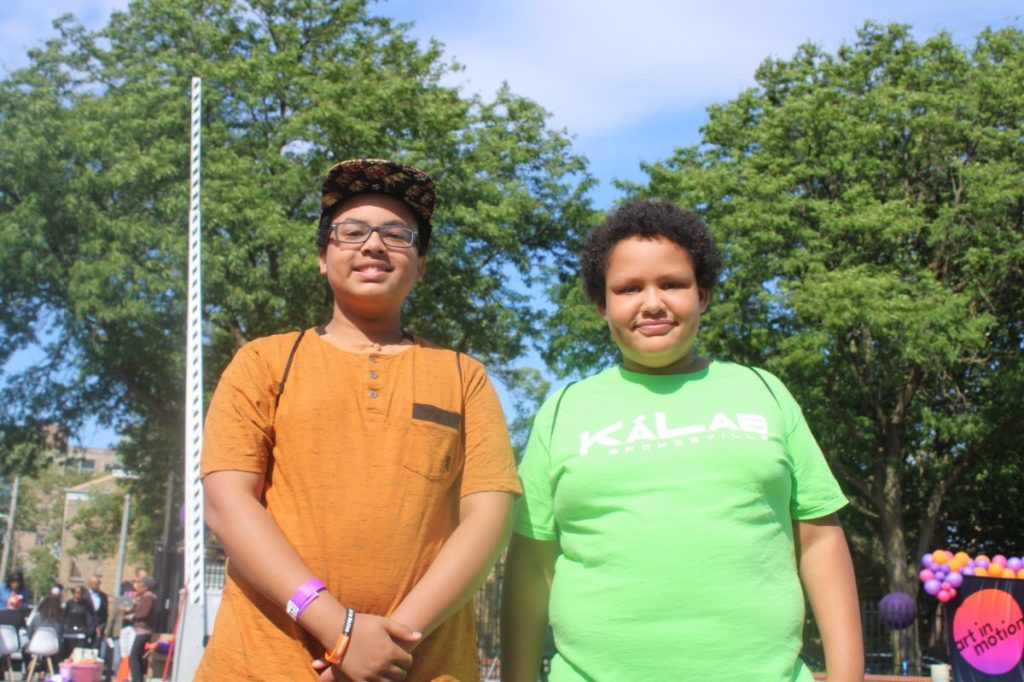 Samuel Humphrey, a seventh grader and aspiring artist, said he hasn't yet figured out how to best express his creativity.
That's why he's excited to start the school year: He believes it will be the first step to discovering what pursuits makes him truly happy.
Humphrey's mother, Christina Anderson, said they traveled "very far north" — almost an hour commute — to attend his previous school. With the opening of Art in Motion, that commute will be cut down to 15 or 20 minutes.
She's happy for her son, who now has a chance to pursue arts education closer to their Roseland home.
"This is some place that I feel will keep him educationally, mentally and socially connected," Anderson said. "I'm excited that someone from the community has decided to come back and really invest in taking this approach to helping children."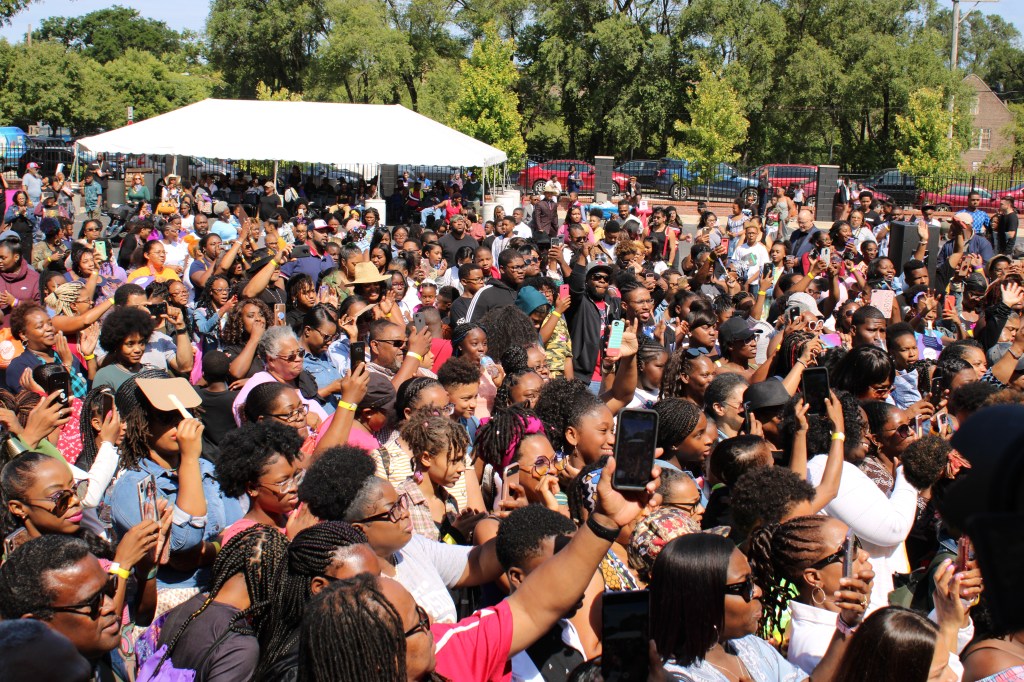 Do stories like this matter to you? Subscribe to Block Club Chicago. Every dime we make funds reporting from Chicago's neighborhoods.