CHICAGO — While the inaugural State of the City address from Chicago's first black female mayor was met with eager anticipation, the speech left some South Siders with more questions than answers.
For community leaders in the trenches who are familiar with city politics, Mayor Lori Lightfoot's decision to postpone the unveiling of a detailed budget until October wasn't necessarily a sign of good will, but one of uncertainty, leaving them to take a "wait and see" approach.
RELATED: Lightfoot Blames Rahm For $838 Million Budget Gap, Says She Hopes To Avoid Property Tax Hike — But Nothing Is 'Off The Table'
"For all the hype of the 'State of the City' address, tonight's speech was high on rhetoric and short on specifics," said Ald. Raymond Lopez (15th). "Mayor Lightfoot's speech was a paradox in prime time: rejecting a property tax increase while leaving the door open to revisit it, no more borrowing while restructuring borrowing, disavowing regressive taxes while paving the way for commuter taxes."
Lopez added that the budget town halls Lightfoot plans to hold across the city would only be of value if residents were presented with factual numbers and listened to.
"Otherwise, it's all a PR stunt," said Lopez.
Until earlier this week, many City Hall insiders and members of the media expected to hear a more detailed budget address Thursday. Quickly, she quashed those expectations.
"Tonight is not a budget speech where I would lay out in detail every expense and every source of revenue," the mayor said at the start of her speech Thursday. "That will come in October. Instead, tonight is an opportunity to explain where we are today with the budget gap for next year, the steps we have taken to date to close that gap, and to ask for your help."
Gabriel Piemonte, former Hyde Park Herald editor and 5th Ward aldermanic candidate, watched Lightfoot's speech with high hopes, only to be disappointed. While he believes that the new mayor is still finding her footing, he worries that she, like her predecessor, is disconnected from certain sections of her constituency. And her handling of the controversial Lincoln Yards project didn't exactly inspire confidence.
"The best political figures are changed by campaigns, and they are changed because they're moved by the people they have to go to to literally ask for their jobs," said Piemonte.
"Somehow the process of that negotiation is something that makes them different at the end. From the South Side's perspective, we worry that weren't enough South Siders that Lightfoot actually interacted with — that were just ordinary folks — to have that transformation take place in a way that makes sense for us."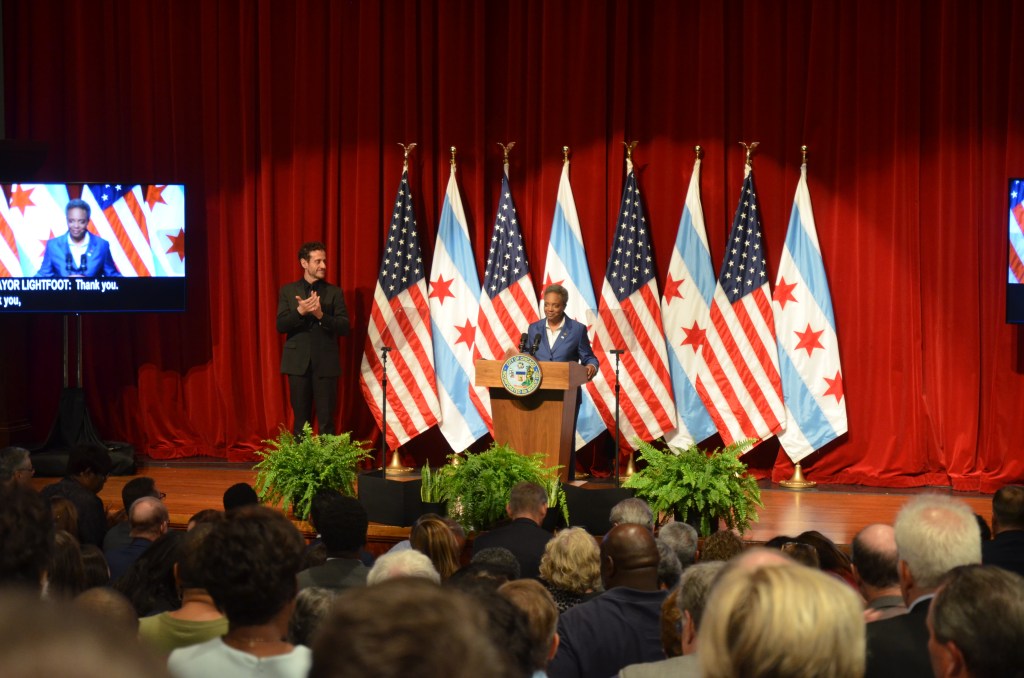 R..A.G.E. Englewood Founder Aysha Butler has similar concerns, especially after attending Lightfoot's "100-Day Review" event with other members of the mayor's transition team Tuesday morning at Kenwood Academy.
"When I looked around the room yesterday, it wasn't a reflection of the city, it wasn't a reflection of authentic voice. It was the same players," said Butler. "It felt like I was at Daley or Rahm's 100-day status report. I was looking forward to seeing the folks who were part of the transition committee that were even shocked to be on it, like myself, to be there, and I know a lot of them are not as impressed with the way things have been handled."
That said, Butler isn't yet ready to count Lightfoot out just yet. Decades of patronage, cronyism and mismanagement are to blame for the current fiscal quagmire, and it may take a while — and some unconventional revenue streams — to get it out.
"She's going to have to be a little more creative," Butler said. "She can't follow the same playbook that's been laid out for the last 25 years because it's made our community suffer. It's made our city suffer, and that playbook should be burned."
"I think we should take some solace that in the fact that this was not a Rahm Emanuel speech; she's not closing down [50] schools, or taking ice cream from children, or candy from babies," Piemonte said. "She's definitely super cautious. It's unfortunate, but it's to be expected, and we can hope for better in the future."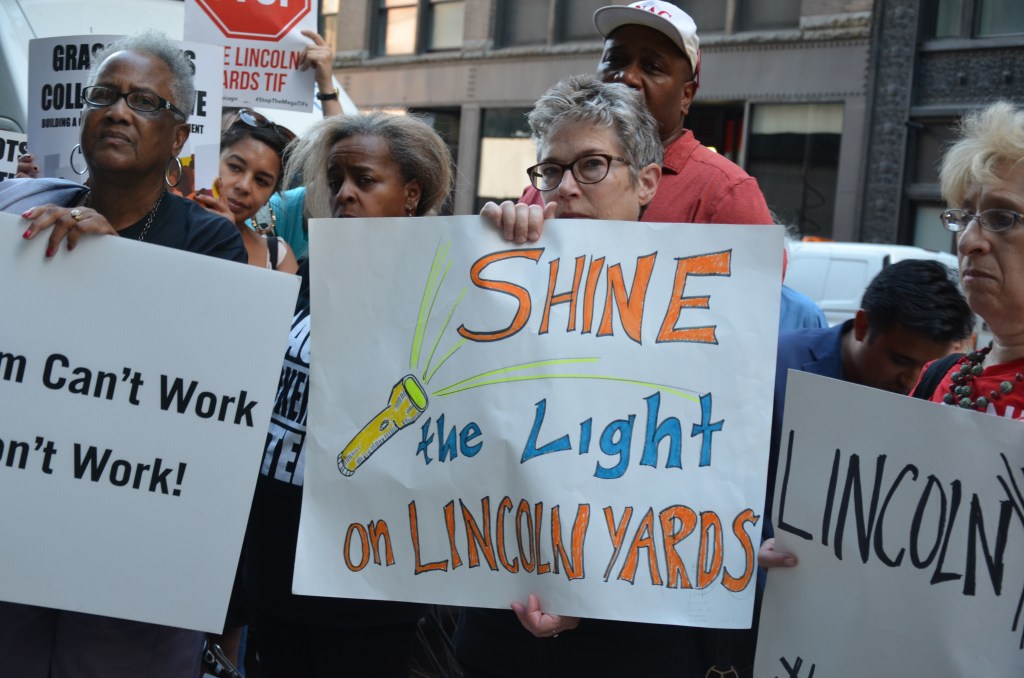 Read Lightfoot's full State of the City speech here.
Do stories like this matter to you? Subscribe to Block Club Chicago. Every dime we make funds reporting from Chicago's neighborhoods.