MONTROSE BEACH — And then there were none. 
It's been more than 72 hours since birders and conservationists saw the last remaining Great Lakes piping plover chick at Montrose Beach, and although no one can be certain, most believe the chick has left the beach to fly south for the winter.
The milestone marks the end of what many birders have described as a miraculous summer. For the first time since 1955, Chicago has successfully fledged two piping plover chicks. 
It wasn't easy and the birds had plenty of obstacles to overcome. From a canceled music festival, to off leash dogs, unauthorized fireworks, predatory birds and more, volunteers known as "plover watchers" worked to protect the birds around the clock. 
Although Mamby On The Beach, a massive music festival, was canceled due to rising lake levels, there is little doubt that an outcry from conservationists and birders played a role in the decision.
Had the festival not been canceled, there would have been one plover chick on the beach during the two day festival.
A "Thank you, Chicago" banner was hung at Montrose Beach to celebrate the successful fledging.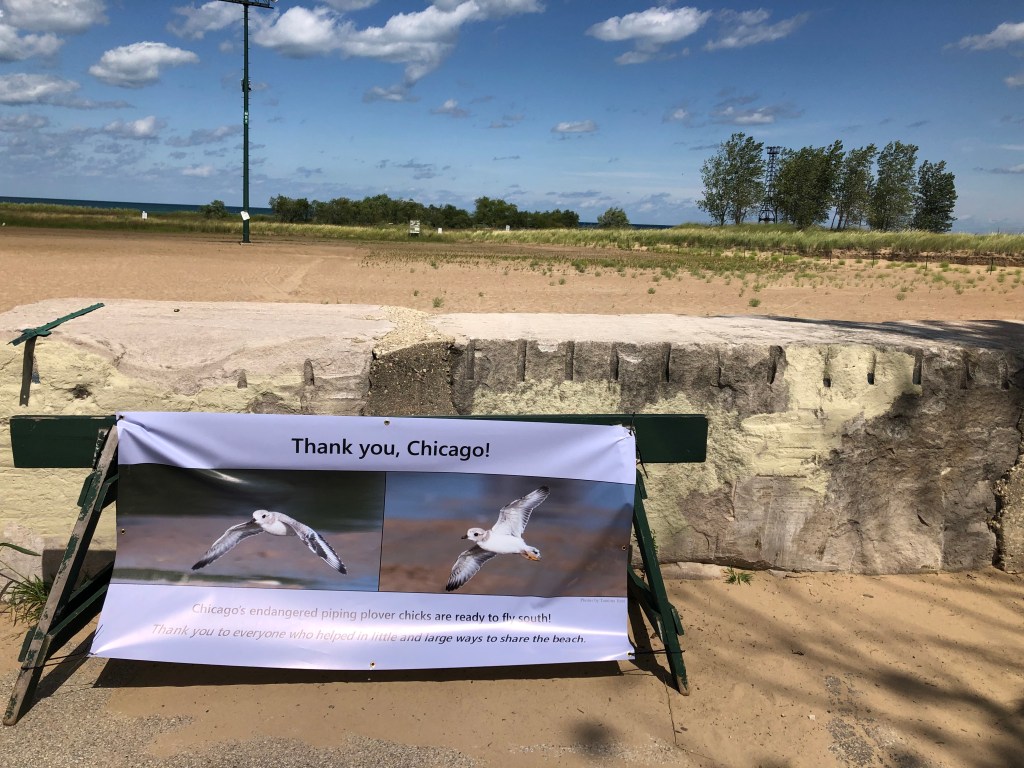 For Tamima Itani, Board Member of the Illinois Ornithological Society, the moment is bittersweet. 
"What a magical summer it has been for many of us," she said. 
But she holds back tears when she thinks about what will happen to the plover chicks. 
"My overwhelming feeling is being worried for them," she said. "We will never really know what happened [to the chicks] because they are not banded."
Itani said the decision was made by experts not to band the little birds, for fear it would cause them too much stress. Introducing the stress of human contact may have been too much for the chicks to overcome.
"Anytime an unbanded plover shows up at Montrose Beach, we will never be sure if they are our plover chicks," she said.
She said many of those closest to the plover chicks worry for their long journey south. 
"If it were up to me, I'd buy them two airplane tickets and take them there myself," she said.
Although Chicago birders may never conclusively know what happened to the chicks, there is a bit of good news. It is very likely that their parents, dubbed "Monty" and "Rose," will be back next year, Itani said. 
Because the plovers successfully fledged two chicks, there is a much higher probably they will return to the same spot the following summer. It's not a sure thing, but the odds are good Chicagoans could see Monty and Rose at Montrose Beach again.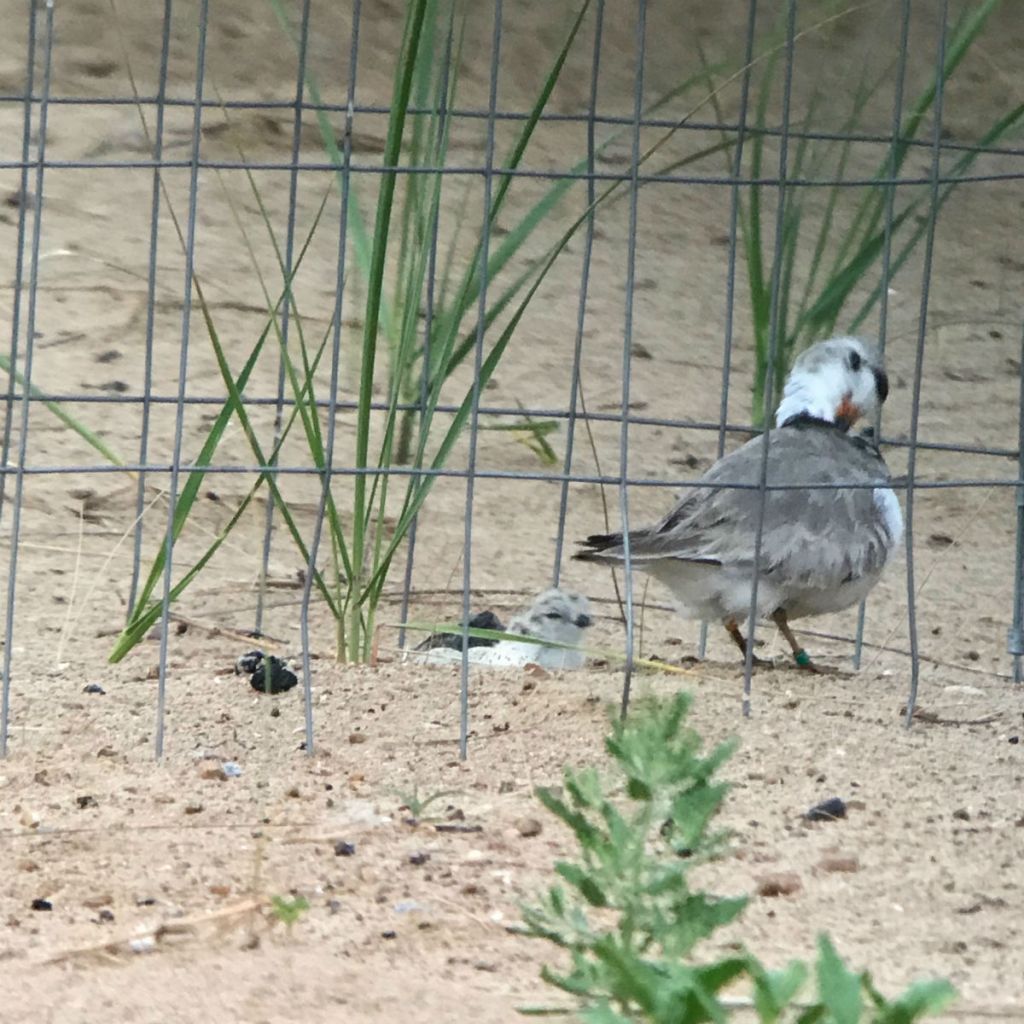 The plovers not only captivated the city, but they also brought more than 185 Chicagoans out to the beach this summer to keep an eye on them.
Daniel Eastman, was one of the most dedicated plover watchers. Although he has been an active birder for more than 15 years, he said this summer has been a special one. 
Eastman lived in Massachusetts for four years at one time, where he spent "a good chunk of time" monitoring and observing plovers there. 
"I'm very happy because it's ultimately been a great ending with two chicks successfully fledged," he said. "I feel like, collectively, the monitors made a huge difference."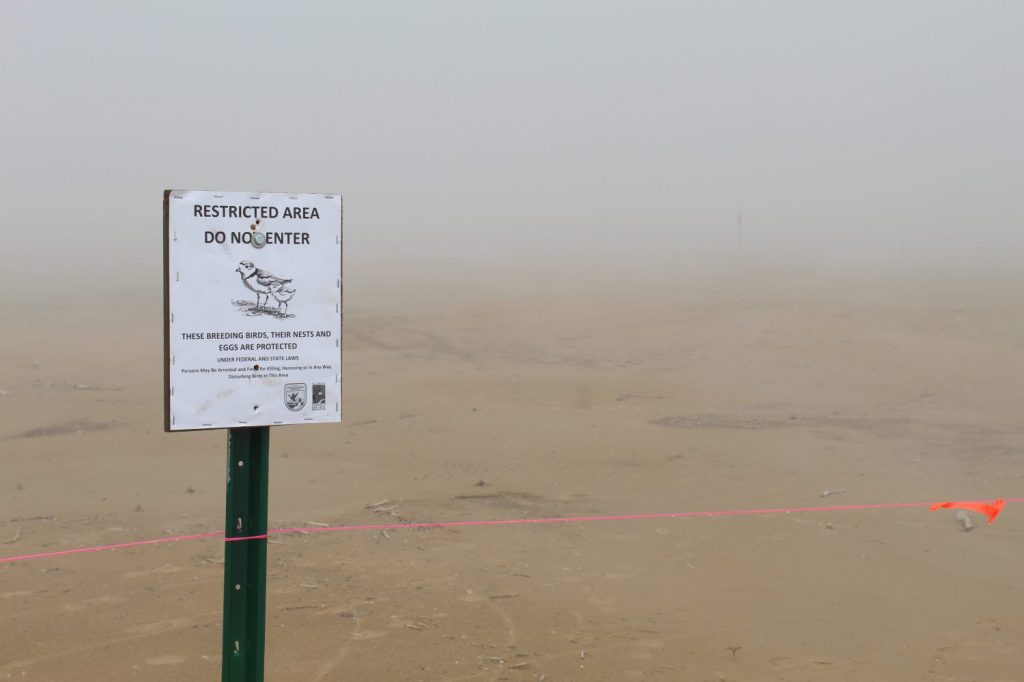 Eastman said one of his favorite parts of being a plover watcher was getting to connect with the public. Seeing the wonder in someones eyes when they would learn about the plovers was a "remarkable experience."
"You could see the excitement and you could see they understood how special this was, and how special the overall area at Montrose is," he said. 
Watching the chicks grow before their eyes will be something he never forgets, Eastman said.
"To see that little teeny puff ball grow up in just five weeks was just incredible to see," he said.
It also brought him closer to people in the neighborhood he may never have encountered otherwise.
"It has been, in a lot of ways, an interesting human experience," he said. "Watching how so many people from different backgrounds pulled together to keep an eye on these little birds and to protect them."
Do stories like this matter to you? Subscribe to Block Club Chicago. Every dime we make funds reporting from Chicago's neighborhoods.