WICKER PARK — In 2014, the family-owned Continental Furniture store closed its three Wicker Park buildings after 63 years.
Today, its old digs are getting a brand new look.
John Tsiskakis of Real Term Assets is transforming the buildings at 1421, 1425 and 1427 N. Milwaukee Ave. into a project with two floors of retail, eight new apartments and two back decks.
Sola Salon Studios, a nationwide company that rents salon space to stylists, will move into the second-floor retail space.
Tsiskakis, who lives in Florida and works for Maryland-based Real Term Assets, recently lived in Chicago for a few years. He said Wicker Park's historic buildings jibe with his company's "urban ground floor" plans.
"We are interested in growing downtowns and cities, neighborhoods that are up and coming," Tsiskakis said. "It's really an awesome neighborhood. … It's gotten a lot of national recognition for its growth. [Many] interesting brands and concepts come out of the area."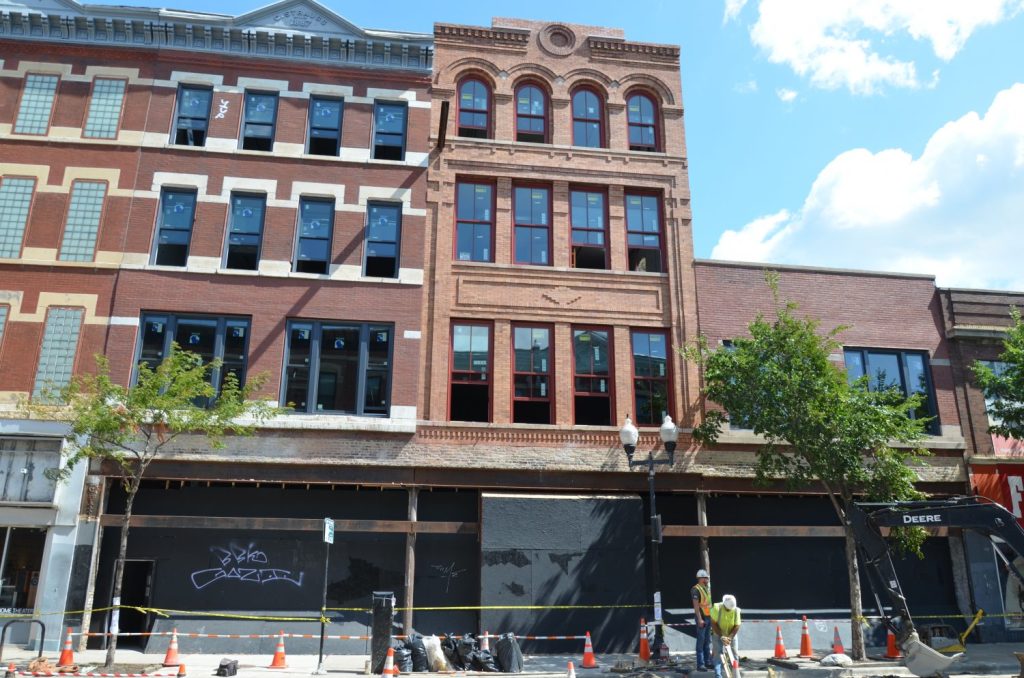 Real Term Assets bought the Continental Furniture buildings for $3.37 million in 2017.
Greg Dietz, a Wicker Park resident who brokered the deal for Baum Realty Group, said Milwaukee Avenue is lined with vacant historical buildings that need to be "reactivated" with new retail.
"Some of these new owners are bringing these buildings into the 21st Century," he said. "It's a significant investment to bring these historical buildings up to current code."
The first two floors of the Continental Furniture buildings will be retail. The second floor, soon to be Sola Salon Studios, will span all three buildings.
The third and fourth floors of the two four-story buildings (1425 and 1427 N. Milwaukee Ave.) will be residential, with eight new apartments: two one-bedrooms, four two-bedrooms and two three-bedrooms.
One unit will have a private deck. The others will have access to a shared deck on the second floor, Tsiskakis said.
Adding a touch of modern luxury not often found inside historic buildings, Tsiskakis installed an elevator for his tenants.
Real Term is working with the Chicago Landmark District on renovations and will ultimately seek historical tax credits at the end of the project, Tsiskakis said.
Richard and Nichole Milz, the couple behind Sola Salon Studios in Park Ridge, Arlington Heights and Lakeview, expect to open their Wicker Park franchise by February 2020.
At Sola, beauticians, stylists, make-up artists and massage therapists are their own business owners, Richard Milz said. They rent salon space from Sola, but are in charge of their own marketing, appointments, accounting, hours, etc.
Milz believes the model will work well in Wicker Park.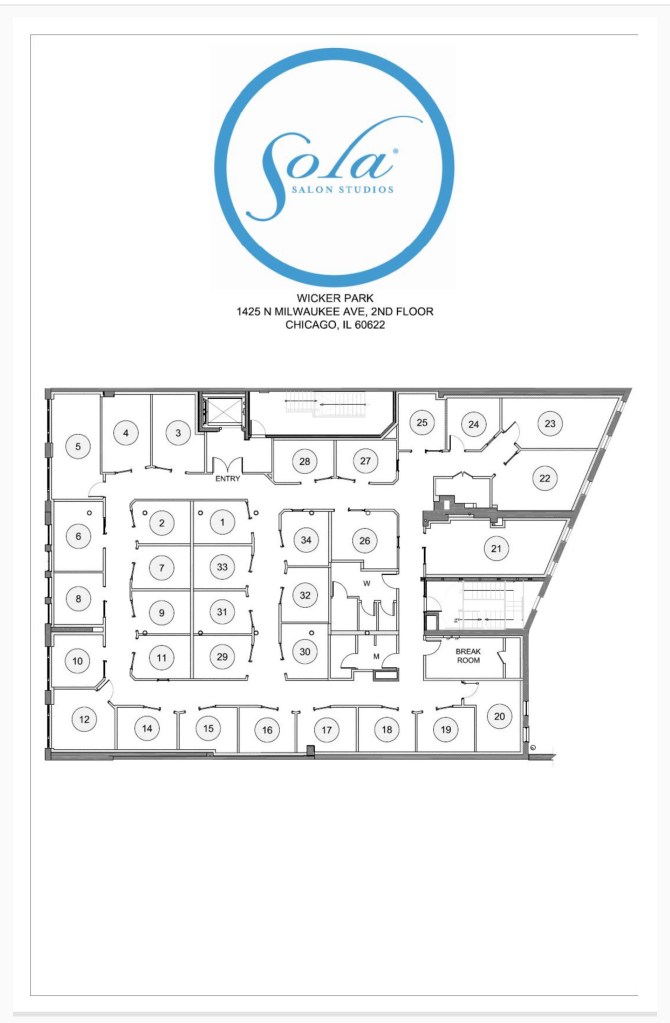 "Wicker Park is so busy," Milz said. "So many artistic driven people [are] there. This is a perfect model for them to be able to come in and be successful and grow their own business."
Since announcing the move on Tuesday, Milz and his wife have already reserved six of 33 available studios.
For leasing information, contact the couple by emailing chicagoland@solasalonstudios.com or by calling 773-830-HAIR.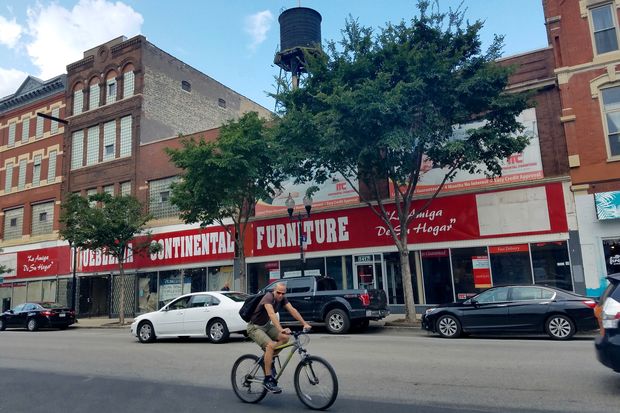 Sola will join several other hair salons in the immediate vicinity, including BANG! Salon, 1259 N. Milwaukee Ave.; Fringe, 1437 N. Milwaukee Ave.; Art + Science, 1554 N. Milwaukee Ave. and I'll Cut You, 1579 N. Milwaukee Ave.
Floyd's 99 Barbershop is also located at 1409 N. Milwaukee Ave., along with Benefit Beauty Bar at 1616 N. Damen Ave.
Owned by brothers Gary and Mitch Portugal, Continental Furniture was started by their father, Ray Portugal, who began his career selling sewing machines door-to-door in 1951.
RELATED: Wicker Park's Largest Furniture Shop to Close After 63 Years
The store was one of Wicker Park's largest furniture stores, spanning three adjacent two- and four-story commercial buildings at 1417-19 N. Milwaukee Ave., 1421 N. Milwaukee Ave., and 1425 N. Milwaukee Ave.
The buildings range between 109 and 129 years old.
After the Wicker Park store closed, Continental Furniture closed two other locations at 2719 W. Cermak Rd. in Little Village and 1921 N. Mannheim Rd. in suburban Melrose Park.
Do stories like this matter to you? Subscribe to Block Club Chicago. Every dime we make funds reporting from Chicago's neighborhoods.