WEST LOOP — DrinkHaus Supper Club, a restaurant and bar in Greektown that was shut down last month by the city, is closed for good.
Settling a pending license disciplinary case, the owners of DrinkHaus at 820 W. Jackson Ave. agreed to surrender their liquor license and close, a spokesperson with a city's Department of Business Affairs and Consumer Protection confirmed. The agreement was finalized Friday.
DrinkHaus owners were facing a license revocation case for failing to adhere to their operation plan submitted to the city and for staying open after hours. 
The bar was shut down July 3 after a city inspection where a series of code violations were found. It never reopened.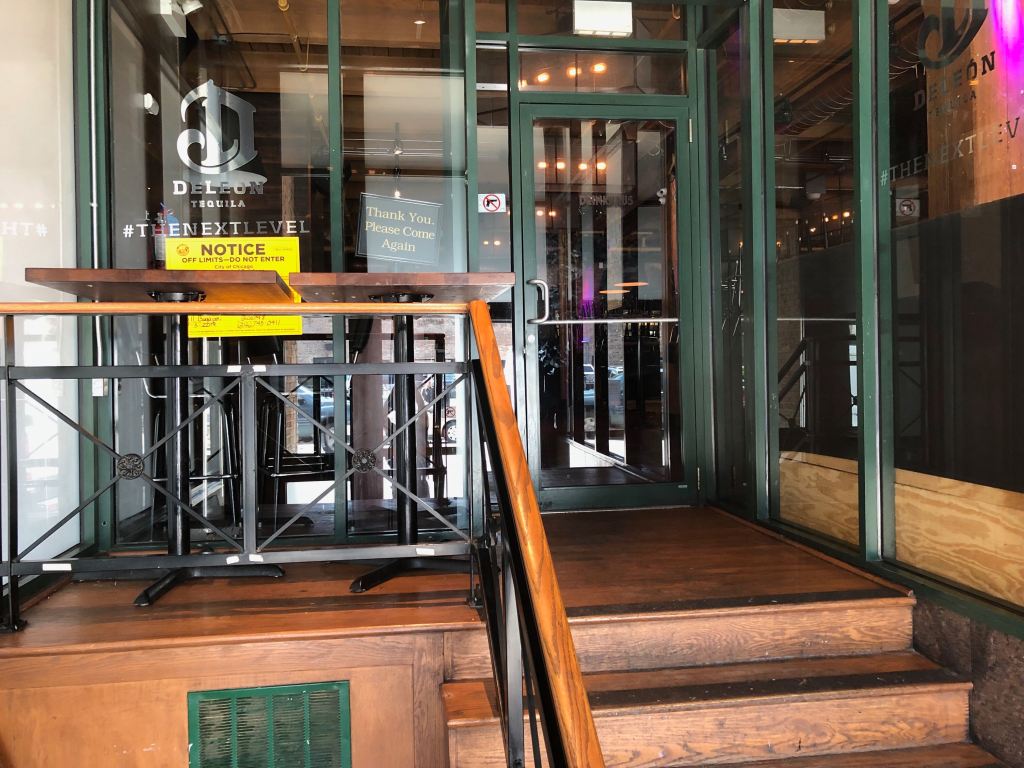 If they were found liable in the case, punishments could have included a permanent ban on liquor licenses for the owner and all officers of the business and a one-year ban on liquor licenses at the revoked location, according to a city spokesperson.
While surrendering the license stops the case for now, a previous pending license discipline case can be used to deny future liquor license applications, according to the city.
An attorney for DrinkHaus could not be reached for comment Wednesday. Operator Teddy Gilmore could not immediately be reached Thursday.
RELATED: DrinkHaus Shut Down By City As Ald. Burnett Vows: Create 'Chaos' In Greektown And We'll Keep Bar Closed
Ahead of last month's license revocation hearing, Ald. Walter Burnett Jr. (27th) vowed to do everything in his power to keep the bar closed. Citing videos capturing fights inside and outside Drinkhaus and later uploaded onto social media, Burnett said the bar has created "chaos" in the neighborhood.
"My standing expression to every business coming in, if you give the community a challenge …we are going to do everything in our power to shut you down," Burnett told Block Club at the time.
Burnett could not be reached for comment Wednesday.
But supporters of the black-owned business said it was unfairly targeted in a mostly-white business district.
"Chicago is well known for giving black businesses an extremely hard time," one customer wrote on social media.
"That's because DrinkHaus is downtown and attracts a large black crowd," another DrinkHaus fan commented.
Helmed by Gilmore, DrinkHaus opened in August 2018, according to Eater Chicago.
Despite opposition from the businesses in the Greektown Special Service Area (SSA), Burnett's office and the city approved plans for DrinkHaus to operate as a restaurant. Owners were not issued a Public Place of Amusement license that would allow them to hire DJs and live entertainment.
But since opening, Burnett charged the restaurant was "operating like a night club" and patrons were "going outside and disrupting the neighborhood."
In addition to violating its plan of operation by staying open beyond its approved hours, Burnett said there were growing safety concerns following a string of fights that started in the venue and spilled out onto Jackson Boulevard.
In recent years, Greektown has experienced "challenges" with people coming into the neighborhood to visit its late-night restaurants and causing problems, Burnett said.
The Greektown SSA hired private security to curtail issues, but since Drinkhaus opened last August, nearby businesses have complained about a "rise in violence again," Burnett said.  
Last month, the West Central Association, the West Loop chamber of commerce that runs the Greektown SSA, said it had been working with the city and Burnett to shut down DrinkHaus.
Representatives of the West Central Association or Greektown SSA could not be reached for comment Wednesday.
Other bars in and near the West Loop — all located in Burnett's ward — have been forced to close in recent years because of fights or shootings. 
Two shootings near Funky Buddha Lounge in November 2014 prompted the longtime River West bar at 728 W. Grand Ave. to close. In one of the incidents, the shooter worked at the bar, authorities allege.
After a shooting in March 2015 and facing pressure from neighbors, Sawtooth, a restaurant and nightclub at 1350 W. Randolph St. in the West Loop, was forced to close.
In September 2015, police pushed for Red Kiva, a pizza restaurant and nightclub on Randolph, to close after a fatal shooting nearby. Red Kiva has not reopened.
Do stories like this matter to you? Subscribe to Block Club Chicago. Every dime we make funds reporting from Chicago's neighborhoods.