NORTH LAWNDALE — When Tanikka Mitchell's son was rushed to the hospital in critical condition after being shot eight times, she was as panicked and horrified as any mother in that situation would be.
But the situation went from bad to worse: She was blocked by hospital staff and police officers from seeing him.
An excruciating nine days passed before Mitchell was allowed to see her son in person. And now the Cook County Sheriff's office says the delay was all one big mistake.
Her son, Chris Mitchell, was one of seven people wounded in a mass shooting Aug. 4 at a Douglas Park playground on the city's West Side. He was shot again and again, bullets piercing both legs, his pelvis, groin and right arm.
Tanikka Mitchell got the call her 21-year-old son was in the emergency room at Mt. Sinai Hospital from one of Chris's friends who witnessed the shooting. As she waited in the hospital, she tried to stay calm and focused rather than let grief overwhelm her.
It was easier to keep a clear head before she found out how badly Chris was hurt, she said. 
There were several others waiting to see their children who had been hurt in the mass shooting that night, most with less severe injuries than Chris. One by one, the other parents were taken to see their kids. 
For three hours she waited while her mind raced. She might never see him alive again.
Eventually, a police officer at the hospital told her she would not be able to see him, she said. Chris was not only seriously wounded, he had also been arrested. Because of the charge, he was under police supervision. 
When police arrived on the scene of the shooting, they found a gun near Chris, who was the most severely wounded of the victims, according to his mother. His injuries left him temporarily unable to stand and required two surgeries to repair bones shattered by bullet fragments.
That same day he was shot, he was also charged with felony aggravated unlawful use of a weapon, police said.
Five days after Tanikka Mitchell's first visit to the hospital, on Aug. 9, she was finally allowed to speak with Chris on the phone. She had no idea what condition he'd be in and she had yet to receive permission to see him in person.
"I have not seen my son since he left out of the house on Aug. 4. I have not seen his face. It's heart-wrenching," she said at the time.
Four more days would pass — more than a week since he'd first been shot — before she would be allowed to see him.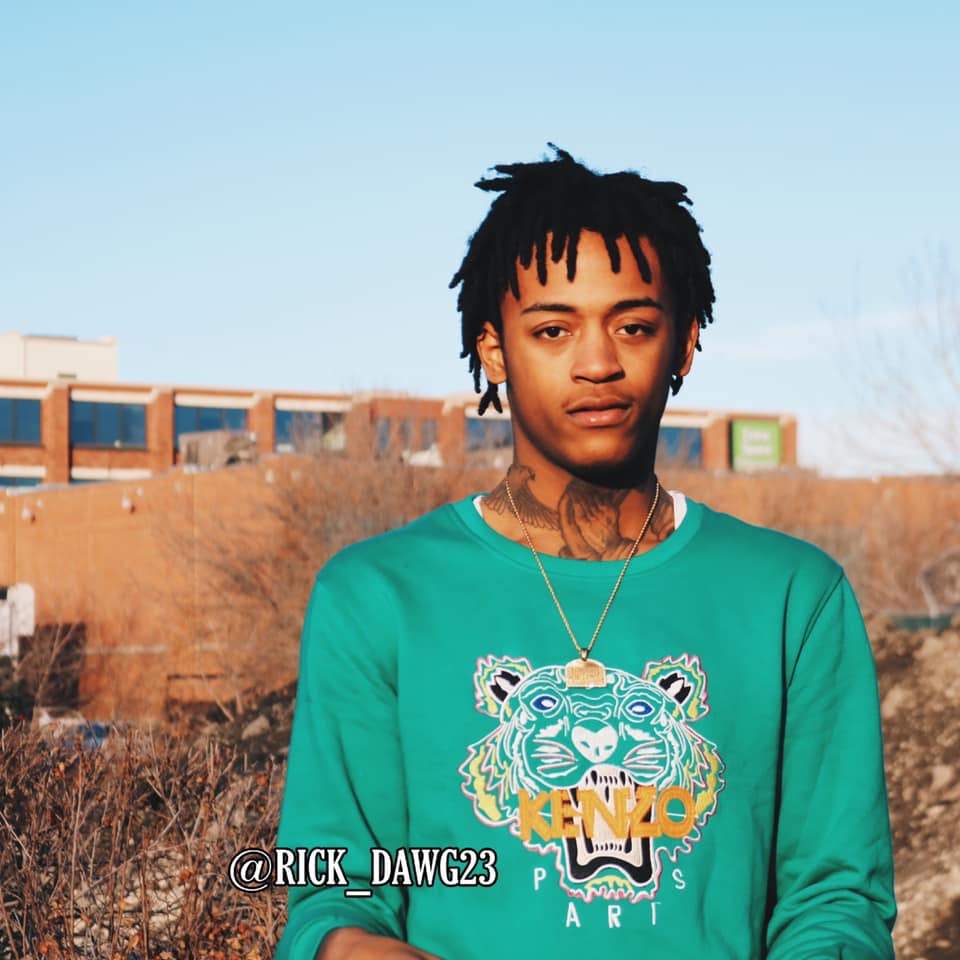 'There was some miscommunication'
Officers responding to the shooting found Chris, whose full name is Christian Mitchell, laying in the street and bleeding. According to a police report, officers said they found a gun with a spent shell casing in the chamber laying next to Chris' right hand.
In the hospital, Chris told detectives he was effectively used as a human shield. As shots rang out around him, Chris said someone else came from behind him and returned fire, according to the report.
He told detectives a person who returned fire dropped the gun and ran away, according to the report. He was lying on the ground wounded when he picked up the gun but put it back down, the report said.
He was arrested at the hospital in the early morning hours and the State's Attorney Office later approved the gun charge.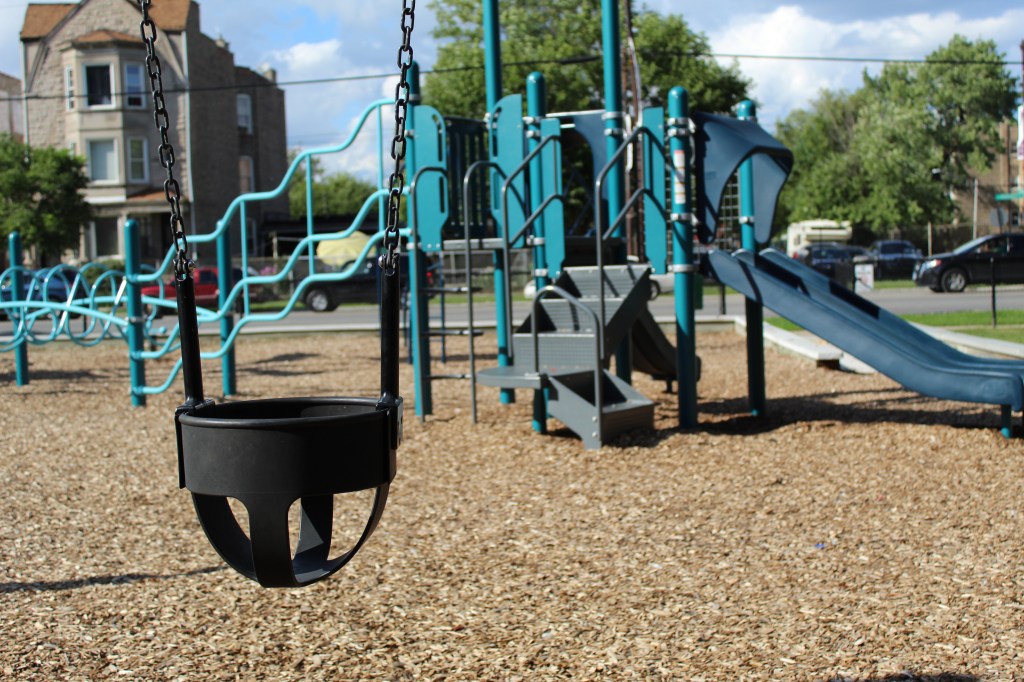 Before his bond hearing, Chris, still in the hospital, was under the custody of the Chicago Police Department. The department's policy does not allow detainees to have visitors except for attorneys, said Officer Michael Carroll, a Chicago Police spokesman. Detainees are typically in police custody for less than 48 hours until their bond hearing.
During this pre-bond period, Tanikka Mitchell was initially denied a visit.
After Chris's bond hearing on Aug. 5, which he was unable to attend because of his extensive injuries, he was transferred to the custody of the Cook County Sheriff's Office. Under sheriff's office policy, patients detained while in the hospital are allowed to see visitors. At that point, Tanikka Mitchell should have been able to see him.
But she wasn't allowed.
It wasn't until Block Club contacted the Cook County Sheriff's Office asking why Tanikka Mitchell hadn't been allowed to see her son that an official acknowledged she should've been able to visit him.
Sheriff's office spokesman Joseph Ryan said Tanikka Mitchell should have been told at the hospital to register as a visitor through a verification process. Turning her away was a mistake, he said.
"Clearly there was some miscommunication. We do not have a policy barring individuals from visiting family at the hospital," Ryan said. "When we learned about this we reached out and arranged for visitation."
After nine long days Tanikka Mitchell was finally able to see Chris on Aug. 13.
"No one had communicated anything to me," she said. "And I'm sure they hadn't communicated anything to him either. I'm not sure how all of these processes work. … So many things have happened to him unknowingly."
When Tanikka Mitchell was finally allowed in, she went visit him each of the three days he was at Mt. Sinai until a bed opened up at Cermak Hospital inside Cook County Jail. Her visits were timed at 45 minutes and were monitored by correctional officers.
Who should've notified Tanikka Mitchell of her right to visit her gravely injured son?
"The officers there should have directed her to go through the visitation process … she would've been able to see him," Ryan said, adding that the sheriff's office recognizes the importance of family support and makes a concerted effort to allow for visitation regardless of where an individual is in custody.
Tanikka Mitchell said the way her family was treated at the hospital is "linked to the inhumane policies that govern prisoners in our country."
And she does not believe the gun cops found at the scene belongs to Chris.
"I think the injustice of this situation is compounded by the fact that Chris was clearly a victim of a mass shooting; however, he's being incarcerated for something he did not do," she said.
Tanikka Mitchell said she was disappointed by the lack of communication from the Chicago Police Department, who turned her away from seeing her son, and the sheriff's office, which failed to notify her there was a process in place that would allow her to visit him at his bedside.
'Divorced from support'
It is not uncommon for victims of violence on the West Side to experience similar issues with the legal system, said Cathryn Crawford, litigation director at the Lawndale Christian Legal Center.
Injured arrestees under the custody of the police or the sheriff's office are in an especially dire situation if they don't yet have an attorney who can make sure they are processed fairly and arrange for family visitation. 
"The challenge for people who don't have a lawyer is that they don't have anyone to advocate for their rights, and they have no way of getting in contact with someone to do that," Crawford said, adding that correctional officers at the hospital were supposed to communicate the rules for visitor registration to Tanikka Mitchell just like they would be expected to if her son was in jail or prison. 
In Crawford's experience, young men that have been charged with a crime are sometimes treated as if they are are convicted criminals, without any regard to their mental and physical health.
"The fact that they placed him into custody [in the hospital] in the first place is the first problem," she said.
She has seen situations where injured people in need of medical attention are met with police cars instead of ambulances, where police at the hospital prioritize interrogating victims rather than ensuring treatment.
When working for injured clients, case managers and attorneys at legal center have been kicked out of the emergency room by police in the past, she said.
In practice, some arrestees in the hospital are afforded fewer rights than they would have if they were incarcerated at a correctional facility, said Emmanuel Andre, the attorney working on Chris Mitchell's case.
Just like Crawford and the attorneys at Lawndale Christian Legal Center, Andre has experienced barriers to visiting his clients while in hospitals, even though people in custody of the sheriff's office should have access to legal counsel. 
Ryan said the sheriff's office prioritizes attorney visits at the hospital, allowing them to see clients without the typical registration process that can take up to seven business days.
"We check that they are the attorney of record on the case and let them in for visits," Ryan said. "However, there are often hospital rules in place about visitation that may impact attorneys just as it impacts family or friends."
Mt. Sinai spokesman Dan Regan said the policy the hospital developed with law enforcement only allowed visitors on Thursdays during regular visitation hours, from 8 a.m.-8 p.m. Regan also reiterated "there is no difference in care. Patients get full access to care under police custody."
But Andre recalls cases where he had to wait hours at the hospital just to see his client while corrections officers scrambled to get the visit approved from higher-ups in the sheriff's office. In other cases, he has even been removed from the hospital midway through a client visit due to issues with getting approvals up the chain-of-command.
Andre said this restricted access to family, advocates and loved ones makes it particularly challenging to navigate the justice system, especially after a traumatic injury. In addition to medical treatment, people in these circumstances desperately need support from their loved ones — especially their mothers, he said.
"When you're incarcerated, a part of it is that you're divorced from your community, divorced from access," Andre said. "Someone who suffers from some sort of medical ailment epitomizes that because you're divorced from your community, from your support."
Chris can now stand and walk with assistance for short periods of time. It's his mental state Tanikka Mitchell is most worried about, though.
During the days she was kept apart from him, the greatest weight on Tanikka Mitchell was having to sit idly by.
"When he wasn't able to see any loved ones or talk to any loved ones, he was going into hysteria. The first time I talked to him he was having a really hard time. He was emotionally distraught," she said.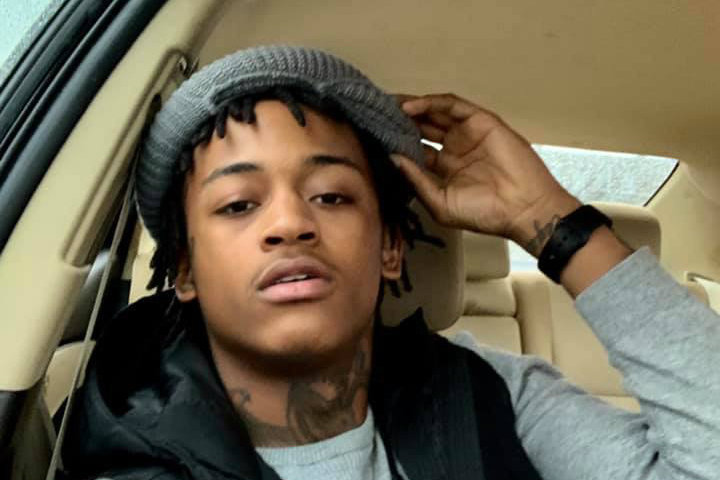 Chris's shooting and arrest has taken an enormous emotional and financial toll on Tanikka Mitchell. She is hoping to move her family to a neighborhood that experiences less gun violence so Chris, who works in retail and loves to rap and dance, can have a safe place to recover.
She needs help getting to that point, however. Already, she's received an abundance of support through Northwestern University, where she works in the grants department. Professor Andrew Papachristos in the school's Sociology Department helped out by sharing the fundraiser for the family's medical and legal fees. 
Papachristos is the director of Northwestern's Neighborhood and Network Initiative, where he studies how urban institutions are interconnected in a neighborhood, with special focuses on policing and gun violence. According to Papachristos, situations like this prompt people to reexamine the legal infrastructure in places that are not designed around policing but still interact with the justice system. 
"Hospitals are now a space where we need to rethink the role of police and the balance between trauma, safety and justice," Papachristos said.
Tanikka Mitchell said her family's experience reveals a critical oversight in the justice system that might impact other families. And now she wants change the way police communicate with the families of all victims — even victims who are incarcerated.
"There's a lot of opportunity to legislate or advocate for change in the way that we handle things that are happening in the criminal justice system, especially when someone is a victim," she said.
Chris Mitchell could not be reached for this story. His next court hearing is Thursday. 
RELATED: Families Of West Side Mass Shooting Victims Launch Fundraisers To Cover High Medical Bills, Funeral Expenses
Pascal Sabino is a Report for America corps member covering Austin, North Lawndale and Garfield Park for Block Club Chicago.
Do stories like this matter to you? Subscribe to Block Club Chicago. Every dime we make funds reporting from Chicago's neighborhoods.