CHATHAM — A day after Chicago Police warned the community about a serial rapist in the Chatham and Grand Crossing area, local leaders teamed up with residents to stand watch over their neighborhoods.
So far, four women have been attacked this summer, with the last rape happening less than a week ago in broad daylight.
Ald. Roderick Sawyer (6th) met with two police commanders in his ward Tuesday morning to talk about increased safety measures, which include posting flyers and adding more patrols.
"They believe the person is local, that they're from around here," Sawyer said. "There's going to be heightened police protection, increased patrols. More people around than normal."
The 6th Ward Violence Prevention Team, a group of volunteers, will also be patrolling the neighborhood, said Johnny Brown, the group's vice president.
"We're setting up a schedule with the team now where we'd patrol the area 24 hours to see if we can get any more information, like a better description of who the person is," Brown said. "We'll be out there with our [violence prevention team] shirts on to make the neighborhood feel safe and let them know that it's somebody out there for them."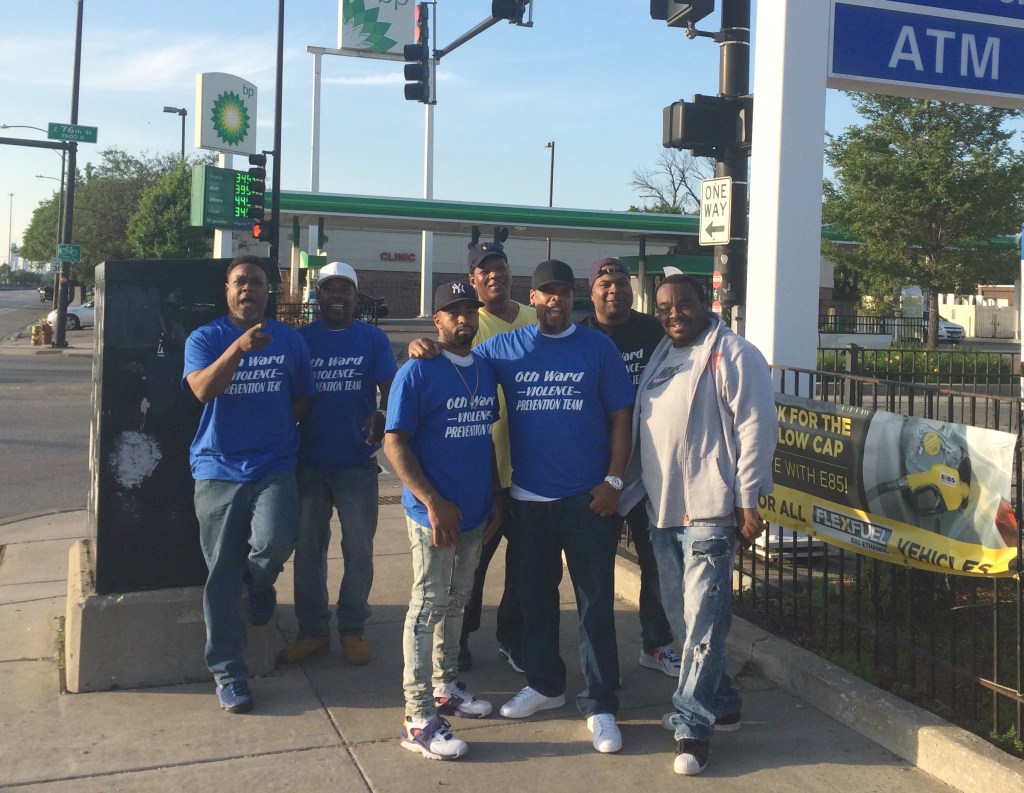 In addition to that nine-member patrol, Brown is reaching out to The Target Group, a violence prevention group contracted to handle incidents within the ward.
"I'm going to try to get at least 20 people out there," Brown said.
The team will be split into three shifts, ensuring there's a constant presence on the block, he said.
"We're focused on catching this person. We want to let him know that this will not be tolerated in our ward, or in our city," Brown said.
In each incident reported to police, a man has approached the victim as she walks alone and pulls a gun before sexually assaulting and robbing her.
The four attacks happened:
— at 5 a.m. on July 12 on the 7600 block of South Evans Avenue
— at 5:30 a.m. on July 25 on the 7400 block of South Vernon Avenue
— at midnight on Aug. 6 on the 7400 block of South King Drive
— at 2 p.m. Aug. 23 on the 7700 block of South Langley Ave
The rapist is described as a black man with black hair, 20-30 years of age, between 130 to 160 pounds, and 5 feet 7 inches to 6 feet 2 inches tall. He was wearing a white t-shirt, blue shorts, and gym shoes, and was last seen near the 6700 block of South Prairie Avenue.
Chicago Police urged residents to be aware of their surroundings, walk in pairs, remember any unique physical characteristics of the suspect and report any suspicious activity.
Those with any information are urged to contact Area Central Detectives at 312-747-8380.