PILSEN —  At a small walk-up counter near West 18th and South Throop streets in Pilsen, Mikee's 1,2,3 is serving up Polish sausages, hot dogs, tacos and Italian ice.
It's a familiar corner for the stand's owner — her family once operated a laundromat at the location, 1311 W. 18th St. The stand specializes in Polish sausage served up one of three ways: deep-fried, steam boiled or grilled, Jami Halusek said.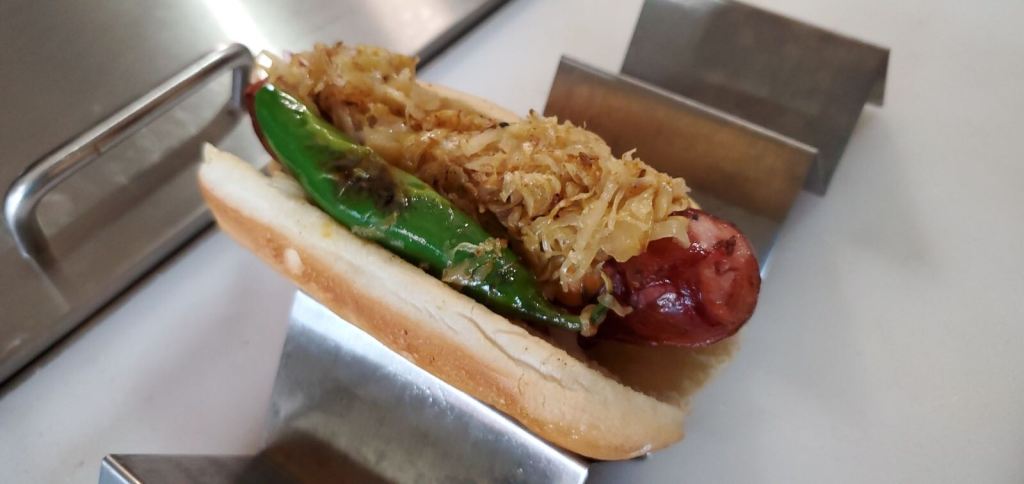 Halusek, 27, credits her dad, Jim, for helping her get the stand off the ground earlier this summer.
Her father's family immigrated to Pilsen from Bohemia. The laundromat on 18th Street was among three they owned in the neighborhood, but they sold them off when business dwindled, Halusek said. 
While the family no longer owns the building, Halusek hopes the new stand will become home to its own thriving family business at the corner, Halusek said.
For $6.99, the Polish sausage — "made your way"— comes with mustard, a sprinkle of onions, sauerkraut, a serrano pepper and a side of hand-cut fries. 
Mikee's also serves up $3.99 Vienna Beef hot dogs with relish, onions, pickle, serrano pepper and fries.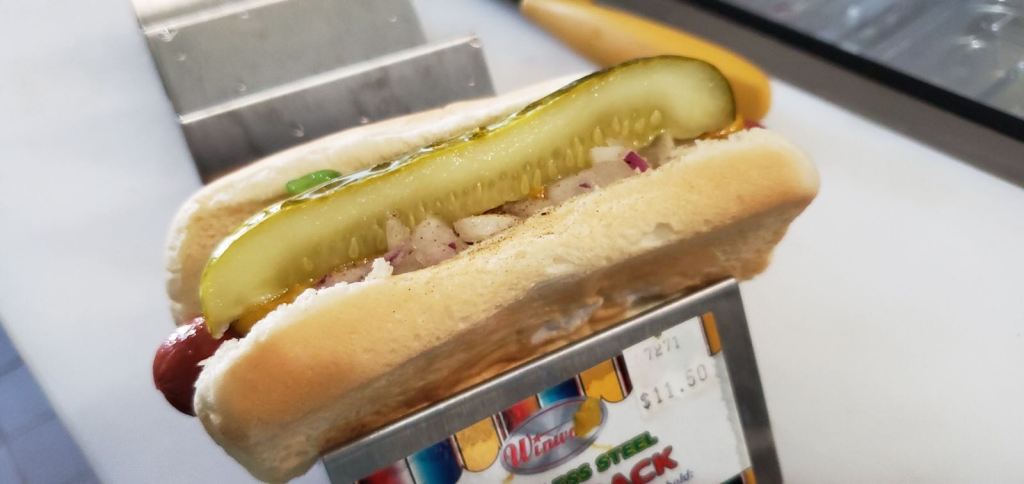 Then there's the Italian ice: lime, watermelon and mango for $3-5 a cup.
The stand will have daily specials throughout the week, too, including a Taco Tuesday and their take on a torta on Thursdays. Both will be served with arrachera, or Mexican skirt steak, melted cheese, onions and cilantro, all topped with a serrano pepper. 
"We are new and we are trying to experiment to see what customers like," Halusek said. "Today we made steak nachos and people liked them."
Ultimately, though, Halusek said she wants to keep the menu simple. 
"We don't want to put too much on the menu. We want to specialize and be the home of deep-fried Polish. …We want to keep it unique," she said.
Mikee's 1,2, 3 is open 11 a.m.-10 p.m. Sunday to Thursday and 11 a.m.-11 p.m. Friday and Saturday. 
Do stories like this matter to you? Subscribe to Block Club Chicago. Every dime we make funds reporting from Chicago's neighborhoods.