DOWNTOWN — For the past several weeks, big rats and other creatures have been spotted on the sidewalk at 15 W. Washington St. But instead of inspiring fear and disgust, they've become their own attraction, bringing smiles and thumbs ups.
Just blocks from one of Chicago's most popular tourist attractions, Millennium Park, union workers from IBEW Local 134 have set up inflatable rats and other creatures outside of 15 W. Washington St. to let the public know a New York-based company, Urbanspace, is not using union workers to build a food hall currently under construction.
Every weekday from about 5:30 a.m. until noon and sometimes on the weekends, Local 134 members bring gas generators to blow up the inflatable animals on the sidewalk. They typically include a large rat (a Chicago icon known as Scabby) and a fat cat dressed in a pinstripe suit that is holding an inflatable union worker by the neck. But on Wednesdays, the workers inflate five large creatures, turning the block into a destination for photo ops.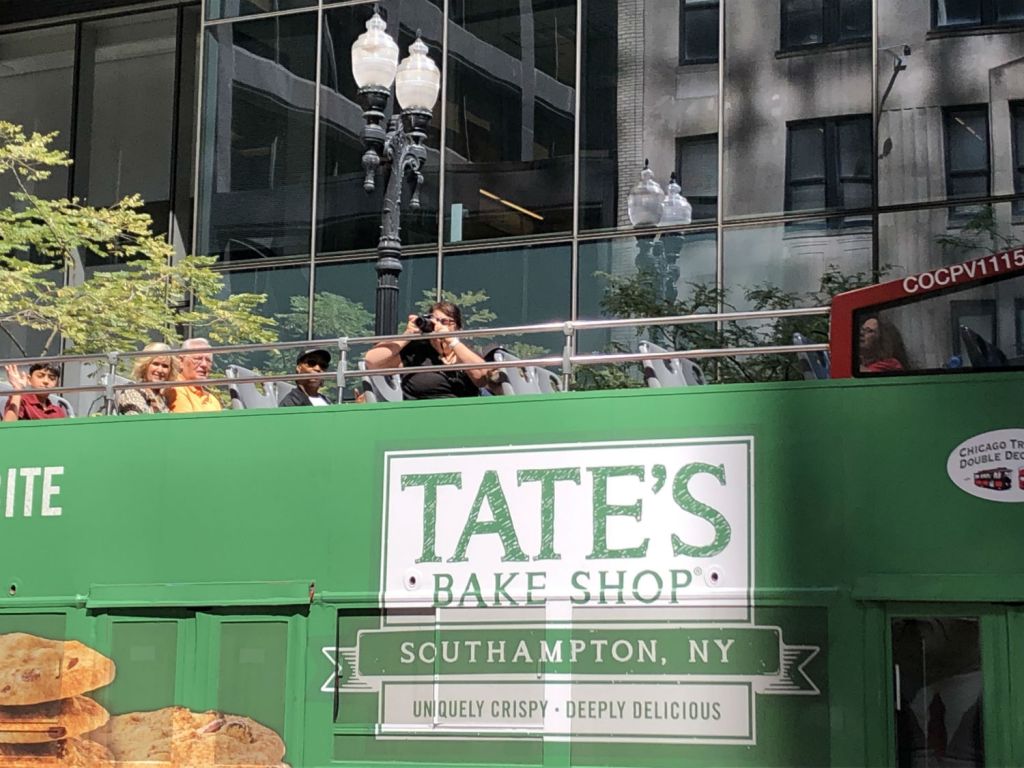 Setting up and taking down the inflatables takes just a few minutes. The union reps don't need a permit, but they are well aware their activities are restricted to the sidewalk. In New York, union reps noted, there have been efforts to ban inflatable animals on sidewalks.
Urbanspace is building two 12,000-square-foot food halls in Chicago: one at the base of Willis Tower slated to open in 2020 that is using union labor and the non-union Washington Street location, planned to open this year. The Washington Street location will feature more than 20 vendors.
On a recent visit where two creatures were inflated, several people walking past took pictures, including tourists driving past on the top level of double-decker tour buses. Cars beeped their horns to show their support, a few children used the inflatable animals as a punching bag and several people stopped to chat with the two union representatives stationed nearby.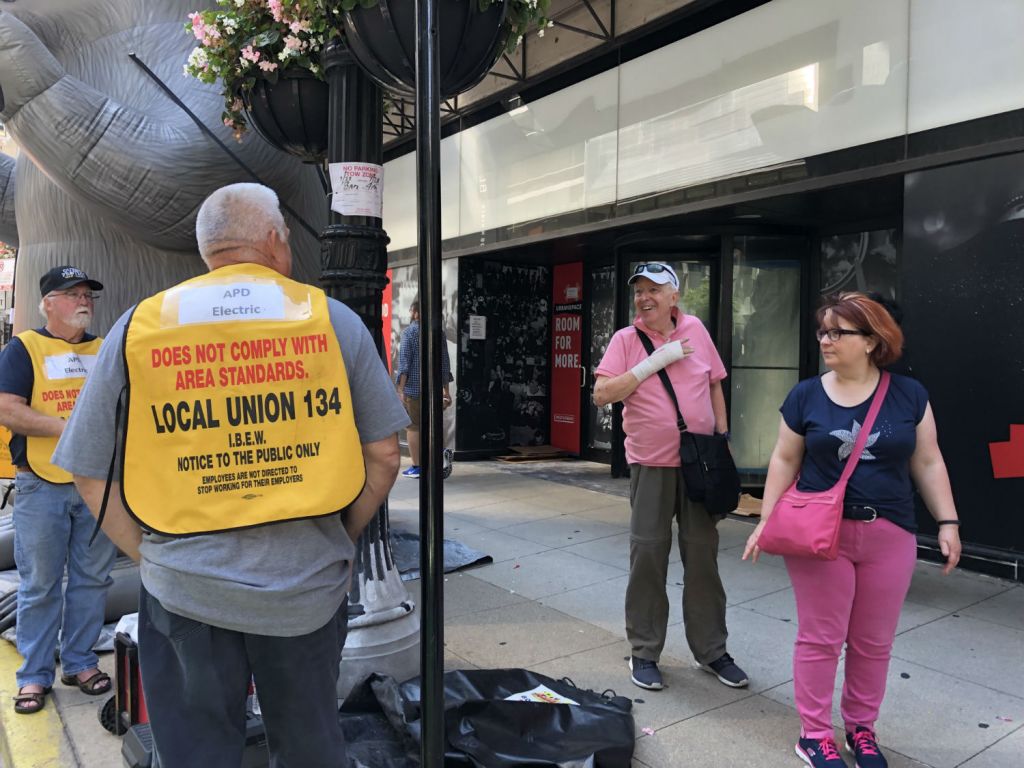 The union members, one a retired electrician who worked for 43 years and the other still active after more than 30 years on the job and a union business agent, said they see 100-200 people taking pictures of the inflatables every day.
"This is big attention grabber," the active electrician said.
"Our purpose is to get people's attention so they know what's going on," said the business agent representative. "APD Electric is under-paying their workers, not giving them benefits and hiring people that are not trained like union members. We go through five years of training to make sure things are done right."
Saim Salahuddin, Level Construction's vice president of development, took issue with the union representatives' characterization of the labor the firm is using. He said the choice to use non-union labor was made by Urbanspace due to budget issues.
"To us, it's a nuisance more than anything else because we are just trying to do our job. We are not either way [union or non-union], we do millions of dollars in union projects and millions of dollars in non-union projects. It's decided by the client," Salahuddin said.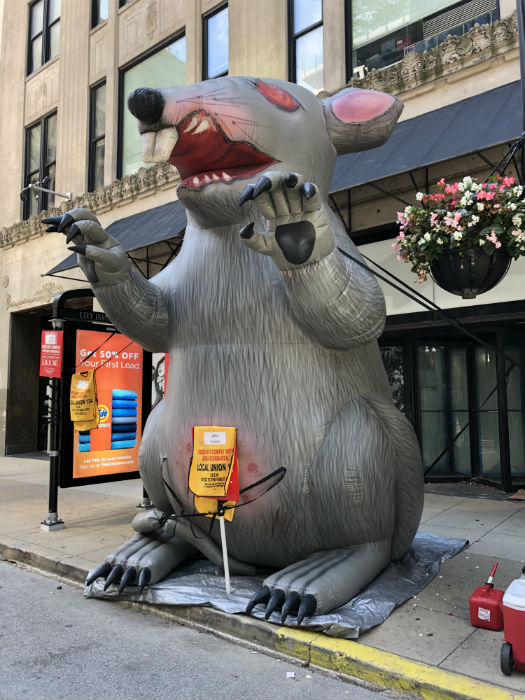 The electric contractor — APD Electric, which has an A+ rating from the Better Business Bureau — is based in Elmwood Park. A spokesman for the company confirmed it is non-union but refused to comment further. A spokesperson for Urbanspace also refused to comment.
Walking by the inflatables on Thursday, Loop worker James Pelton stopped to shake hands with the union members and expressed his support.
"I think these are great. We need a visible symbol of organized labor standing up for itself. Most people only think of the building and the developer and don't think about the workers who build these places," Pelton said.
The union business agent said he sent letters to Level Construction, APD Electric and Urbanspace and did not get a response. He also went into the building to let the workers know they are being "underpaid."
"I tried to talk to them. I gave them my card and told them 'This is what you could be making,'" he said. "More than that, it's scary to realize they don't have benefits. Who pays if one of them gets hurt? We all do."
The union business agent said he believes many of the workers working on the project are not U.S. natives. Their wages may seem high compared what they were used to earning in their home countries, he said.
Saim said that is bunk.
"We are a general contracting firm. We ourselves don't perform any work; we hire subcontractors like electricians and plumbers," he said. "When there's a project we bid it out and they give us a price of what they want to do a project on. They accept it and there's a contract and there isn't room for us to underpay. These guys are big firms that have 50-60 employees and do a lot of work. It's not like they are hiring guys off the street. They are full-time employees. These companies are licensed and insured."
Saim added he found it ironic the union representatives were picketing, as they are also inquiring about working with his company on the food hall at Willis Tower.
"The funny thing is [Urbanspace is] doing another project [at Willis Tower] and all these guys are calling to bid on it. The same guys that are picketing are actually calling to bid on the other one," Saim said.
Across Washington Street, a family visiting from Italy posed for pictures. Marco Cesarotto, the father, said "I wondered why there was a big rat and a mafia-looking cat on the street," referring to the fat cat in pinstripes.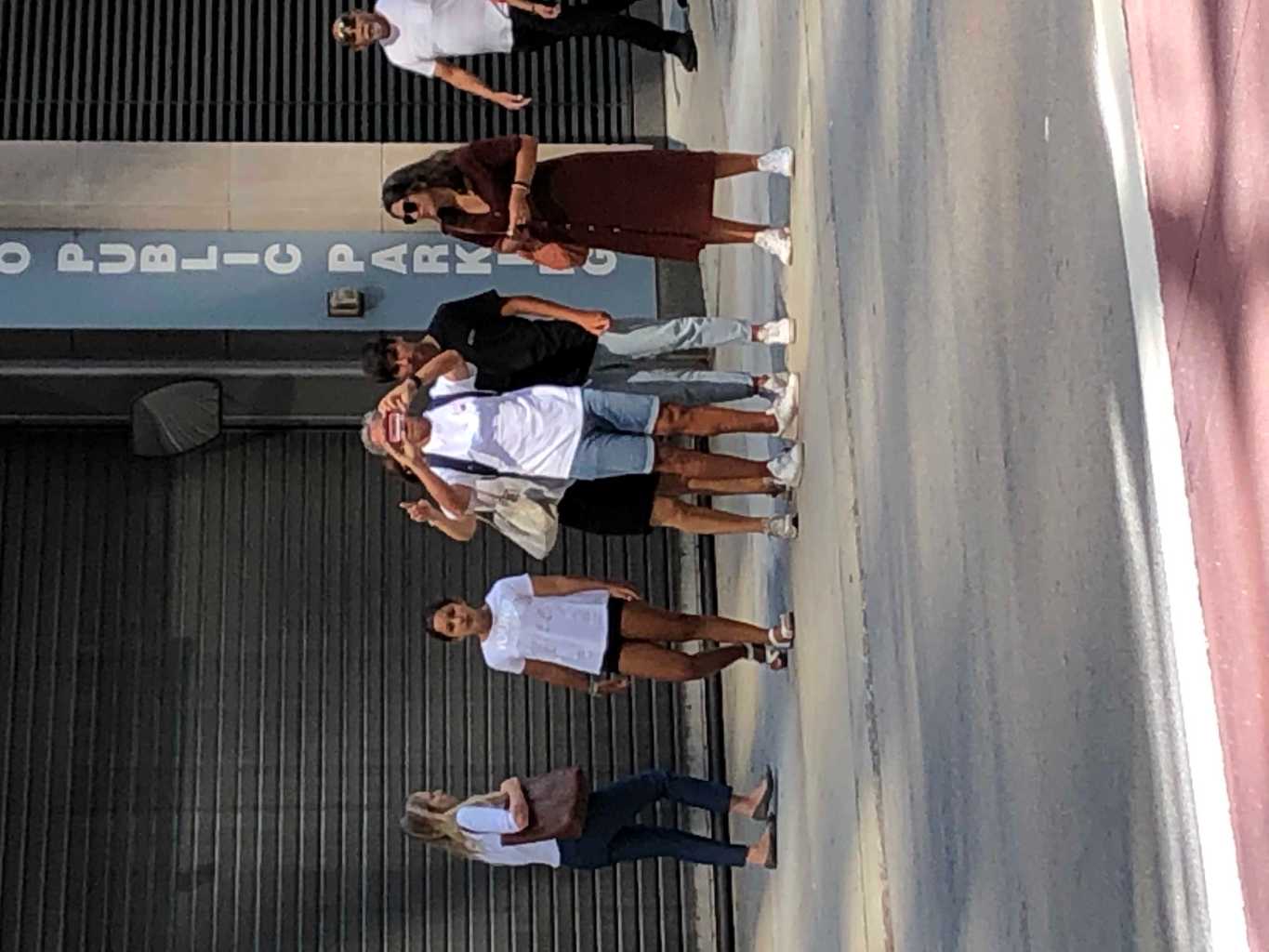 Elena Parker, a retired Near North Side resident, stopped to give her support to the union members on her way to the "L" after visiting the farmers market in Daley Plaza.
"I think they better start paying people living wages. There are people in their 30s still living with their parents because they aren't in a union," Parker said. "No matter what you say, they are a proven way to get better wages."
Do stories like this matter to you? Subscribe to Block Club Chicago. Every dime we make funds reporting from Chicago's neighborhoods.