WICKER PARK — A proposal to carve iconic St. Paul's Church in Wicker Park into 19 apartments was unveiled Thursday, but members of a neighborhood group told the developer the project is too dense for the area.
JAB Real Estate and SPACE Architects presented renderings to members of the Wicker Park Committee on Thursday at the 1st Ward office, 1958 N. Milwaukee Ave. The presentation included floor plans and descriptions of how the team, if allowed a zoning change, would actually retrofit the 1890s limestone and brick Romanesque church at 2215 W. North Ave.
Before architect Jean Dufresne could get into the nitty gritty of the presentation, neighborhood leaders immediately took issue with how many apartments were planned, as well as proposed renovations to the large pieces of stained glass at the front of the church.
The property is currently zoned for eight units, and neighbors asked the developer to reduce the 19 apartments they seek to build out in the church.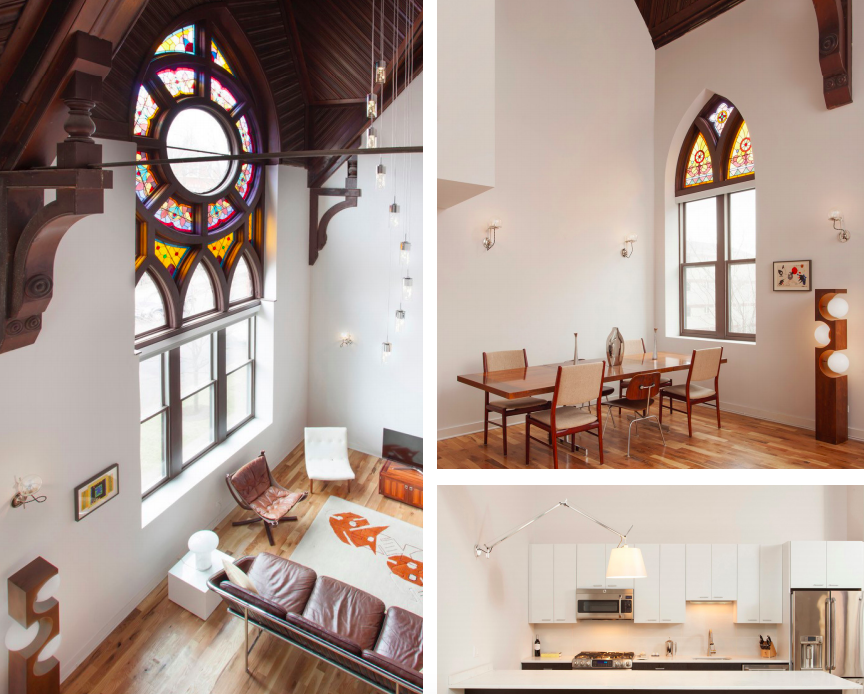 Teddy Varndell, a member of the Wicker Park Committee, told developer Frank Campise he wanted to see eight units in the church instead of 19.
"I would rather have consistent zoning down that strip. I would rather see you develop as of right," Varndell said. "I would like to see you do eight units … and preserve the front to the letter of the law."
Campise said it is not financially possible to construct eight units as allowed by current zoning code.Renovating and retrofitting the church's 20,000 square feet will cost about $150 a foot, he said.
"It costs money," he said. "Eight units, at $150 a foot, it won't work."
"It's a vacant, decaying building," he added. "You'd rather it fall down?"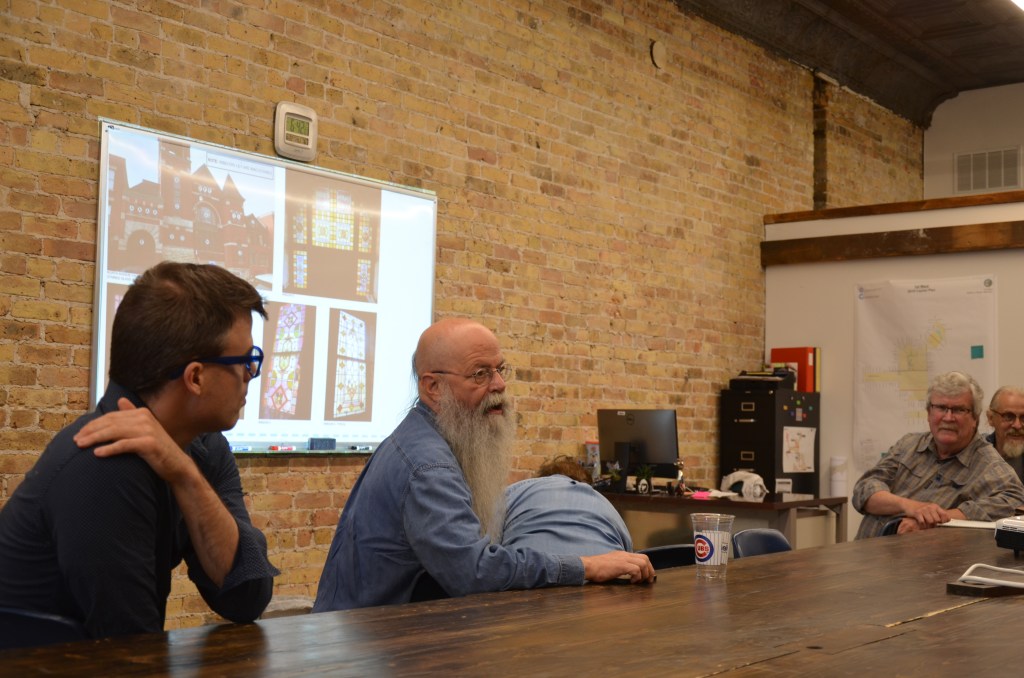 For Elaine Coorens, Wicker Park Committee member and the founder of local news site OurUrbanTimes, preserving the façade of the building with its century-old stained glass was the biggest issue.
"It's iconic," she said.
The church features a steeple visible for several blocks, as well as arched stained glass windows and ornate Victorian moldings.  
Dufresne said it's important to replace some pieces of the glass with clear blocks, so that tenants can have more natural light in their apartments.
The idea is to "repair and replace," not tear down and start from scratch, Dufresne said. He added that he used the technique during another church-apartments conversion in Logan Square.
RELATED: Carving Church Into 28 Apartments 'Too Big An Ask,' Wicker Park Group Says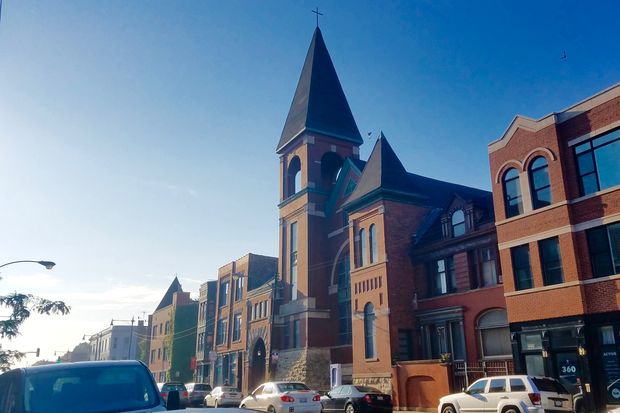 RELATED: Historic Logan Square Church Now A Luxury Housing Complex, With Apartments Renting For Up To $4,000
Without natural light, Campise said, the units won't be marketable.
Coorens asked whether designs could be altered in a way that would decrease the number of North Avenue-facing units, therefore decreasing the amount of necessary work to the stained glass.
Campise and Dufresne agreed to consider the idea and said they will follow up with new designs.
They also agreed to prepare a presentation on the glass replacement technique. 
"It's their community," Campise said after the meeting.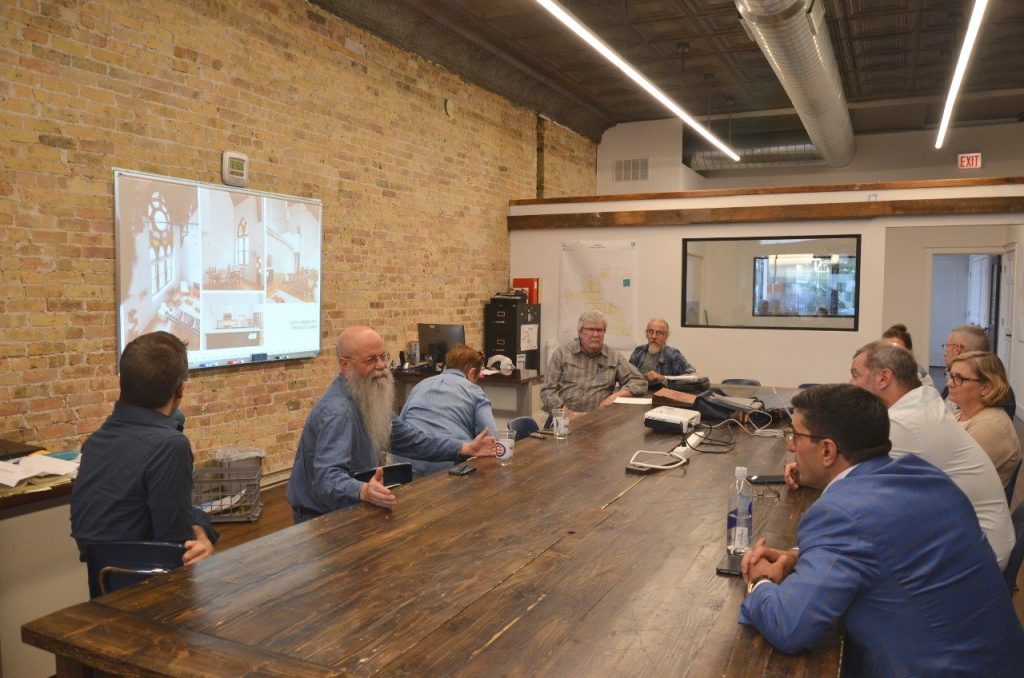 The church, part of Wicker Park's Landmark District, is listed on the Chicago Historic Resources Survey and was designed by G. Isaacson.
The church has been vacant since 2011, when the church was home to the Near NorthWest Arts Council (NNWAC), which operated the Wicker Park Cultural Center in partnership with 12 other arts and community organization using the space, Our Urban Times reported.
In 2017, Michael Schwartz and Scott Schiller, principals of SNS Realty Group, pitched 28 units inside the church, but neighborhood leaders rejected the project, DNAinfo reported.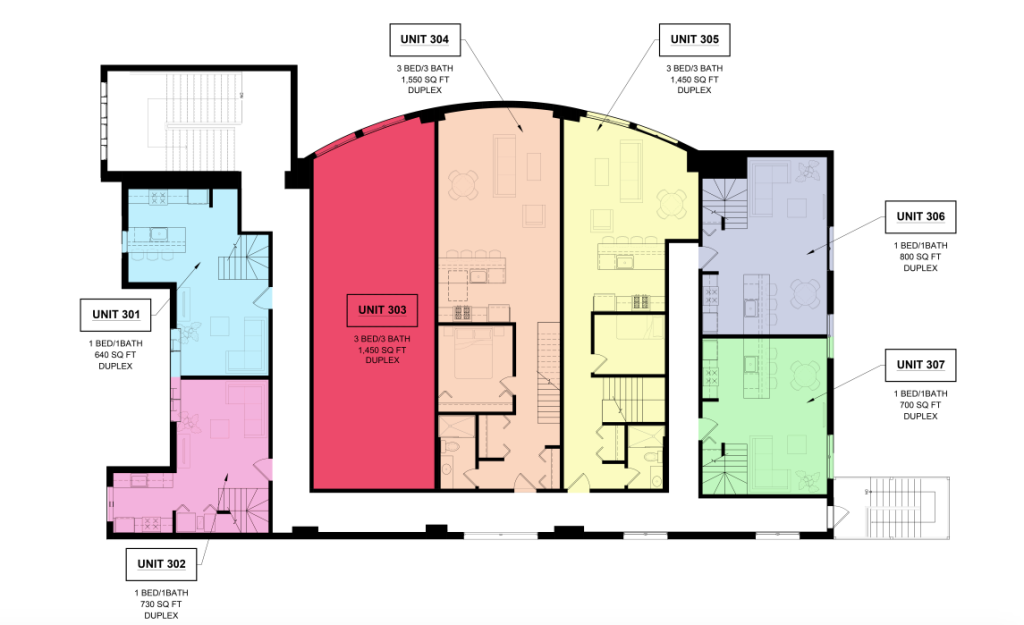 Do stories like this matter to you? Subscribe to Block Club Chicago. Every dime we make funds reporting from Chicago's neighborhoods.