LITTLE VILLAGE —  As Saint Anthony Hospital and Cinespace compete to buy the former Washburne Trade Center, more than 200 people packed the room to hear how the plans would impact their Southwest Side neighborhood.
Saint Anthony Hospital and Cinespace officials presented their plans for the 11-acre site Chicago Public Schools owns at 31st Street and Kedzie Avenue at Madero Middle School Thursday night. Meanwhile, a trio of Little Village residents have called on the city to hold off on selling the the plot of public land for now.
The property is a piece of land Saint Anthony Hospital officials say they need for a planned 32-acre Focal Point development — a $600 million project that would bring a new hospital, vocational school, a business incubator, a daycare center, public market, restaurants, retail and sports fields to the neighborhood.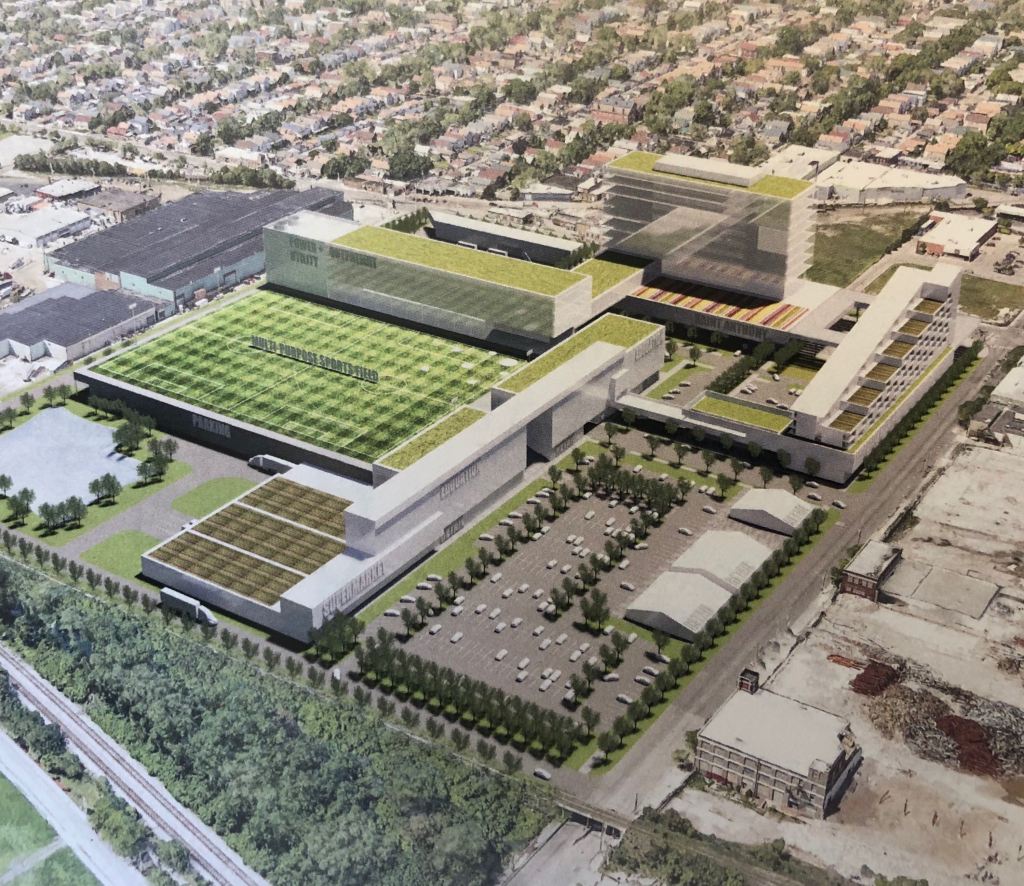 Over the last 10 years, Saint Anthony's has worked to acquire parcels south of the Washburne site, said Chris Raguso, senior vice president of professional services at the hospital. They have raised the money needed to build the development and the Washburne site is the "final piece of the puzzle," she said.
The Focal Point campus was first envisioned more than a decade ago as Saint Anthony Hospital worked to replace its 121-year-old facility.
Cinespace Chicago, a North Lawndale-based film studio that owns land just west of the Washburne site, plans to use part of the 11-acre land for parking. The land Cinespace owns just west of the Washburne site would house three to five new sound stages and office space. A vocational training center that would allow DePaul University's film school to expand their Cinespace-based program is also be planned.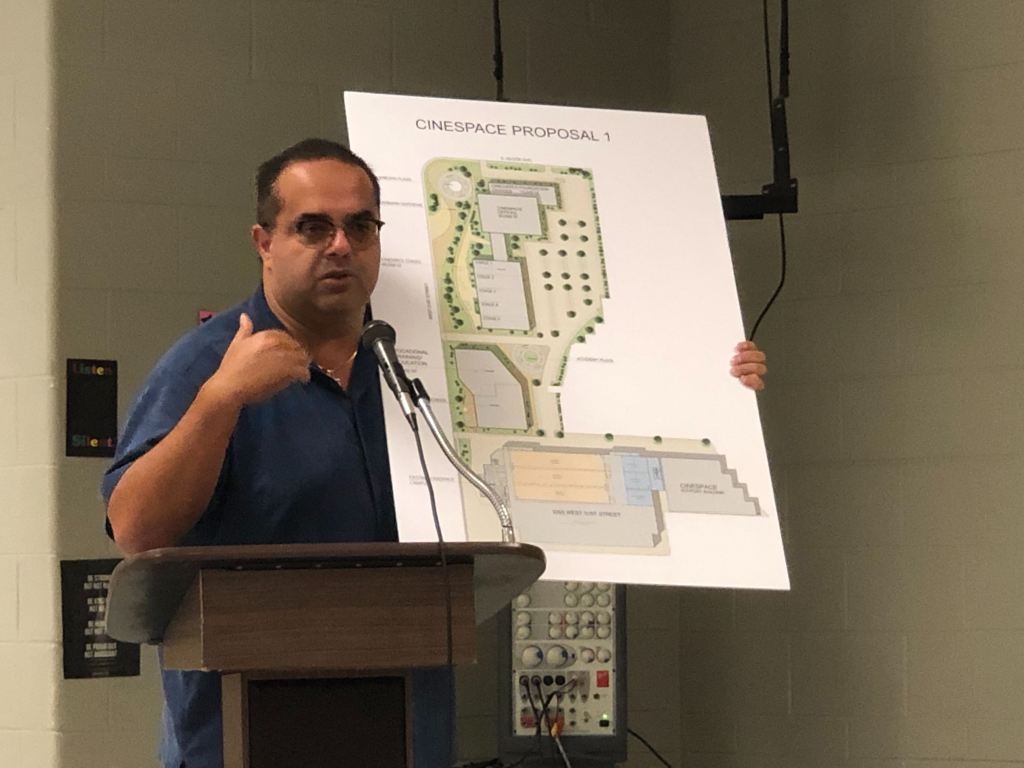 If approved, the new Cinespace campus would also include a vocational internship program for youth and young adults in the community, said Alex Pissios, Cinespace CEO.  
The facilities would bring union jobs and generate additional revenue to the city and state, Pissios said.
Cinespace and Saint Anthony Hospital both submitted bids to buy the property after CPS decided to sell it last fall.
But some residents want the CPS-owned land to remain public property.
Instead of selling the land "to private interests," lifelong Little Village resident Lucky Camargo said the site should be transformed into a state-of-the-art vocational training center or a regional library. 
A robust community process to evaluate the future of the site is needed, she said.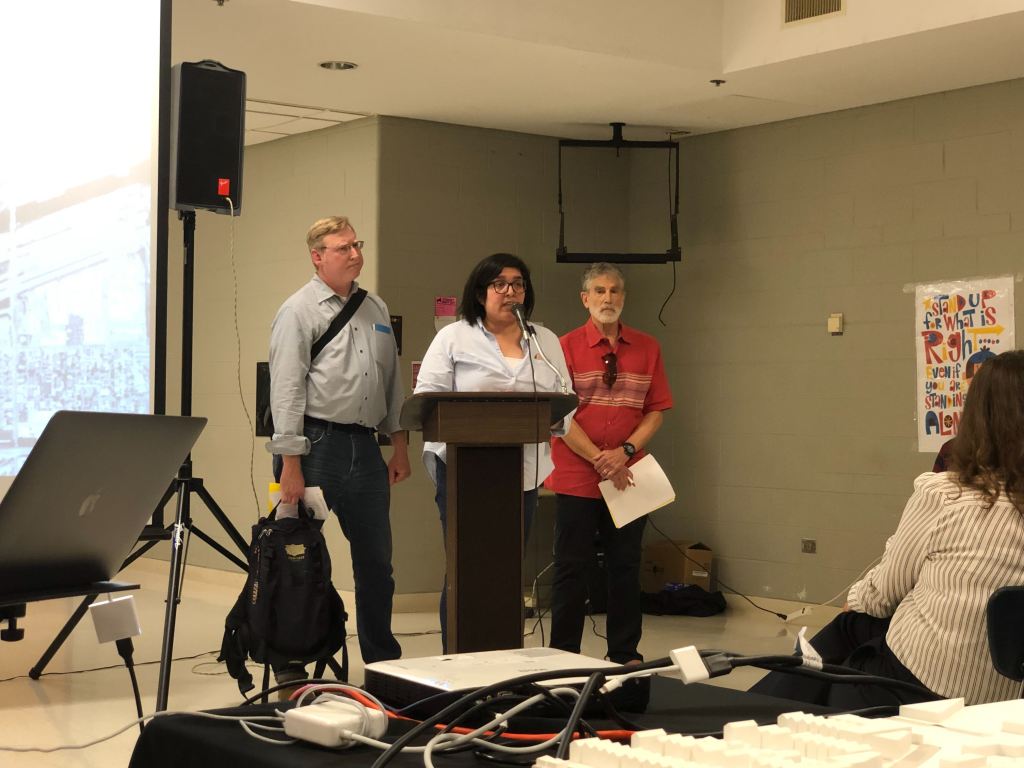 Several Saint Anthony employees lined up to offer their support for the hospital's bid saying the community needs a new health care center in the neighborhood. Illinois State Senator Martin Sandoval, Resurrection Project CEO Raul Raymundo and Jaime di Paulo, former Little Village Chamber of Commerce executive director and current Illinois Hispanic Chamber of Commerce president, also spoke in support.
Jim Sifuentes, Saint Anthony's senior vice president of Community Development, presented first-term Ald. Michael Rodriguez (22nd) with 1,500 signatures from residents who back the Saint Anthony plan.
Little Village resident Sandra Mendez said the hospital would make health care more accessible to neighbors who don't have their own car.
Some residents asked for the development teams to carefully consider how the proposed projects could spur gentrification in the neighborhood, displacing current residents.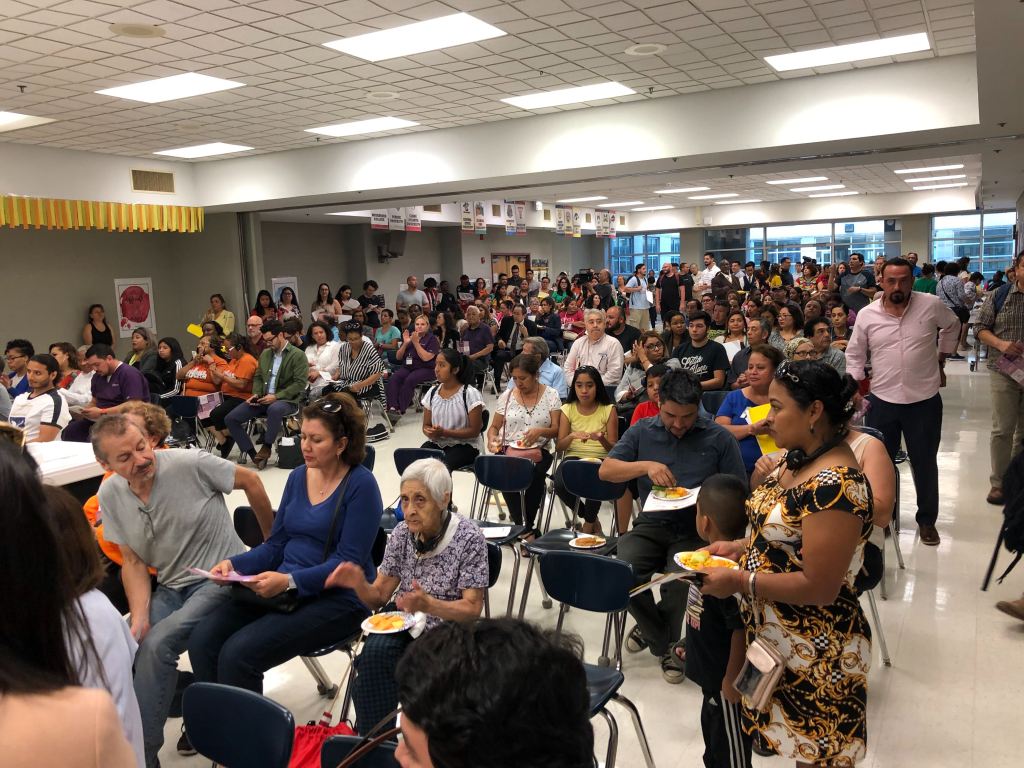 Before any project moves forward, the soil on the industrial site needs to be studied, said Nancy Meza, an organizer with the Little Village Environmental Justice Organization.
Rodriguez wouldn't yet say which project he'll support. He'll now consider community feedback. No matter which firm gets the site, he committed to working with neighbors to create a community benefits agreement.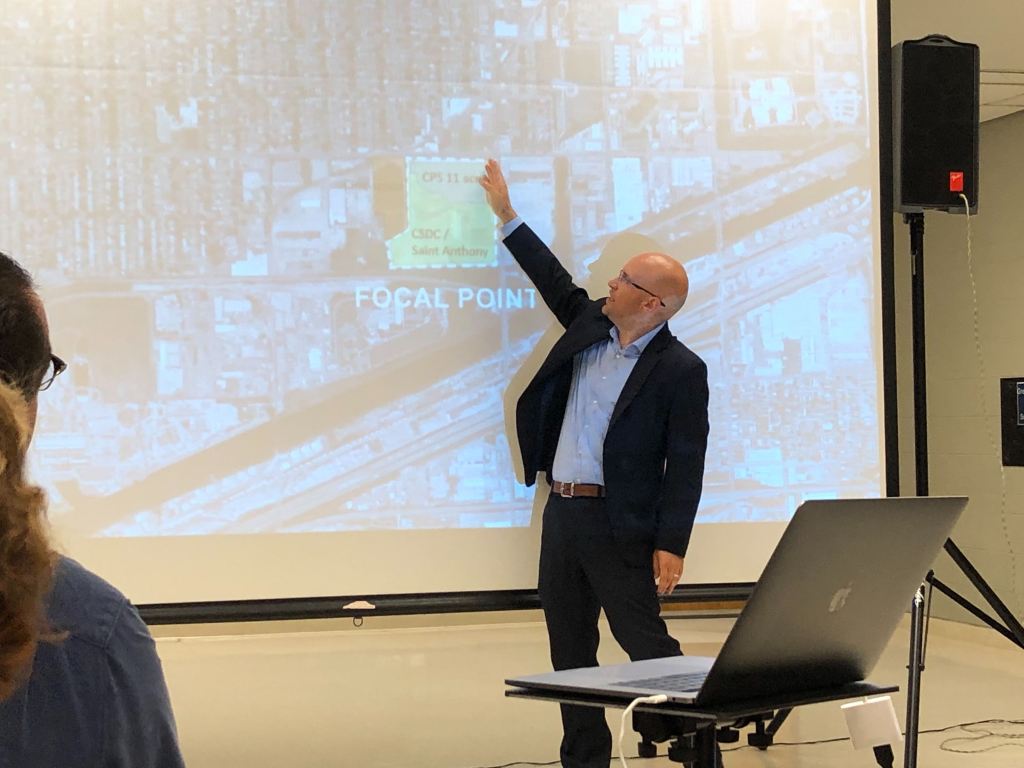 The Washburne Trade School closed down in the mid '90s and was demolished a decade ago. 
The Chicago Board of Education is set to consider the bids during a board meeting at 10 a.m. Wedneday at their headquarters, 42 W. Madison St.
Do stories like this matter to you? Subscribe to Block Club Chicago. Every dime we make funds reporting from Chicago's neighborhoods.